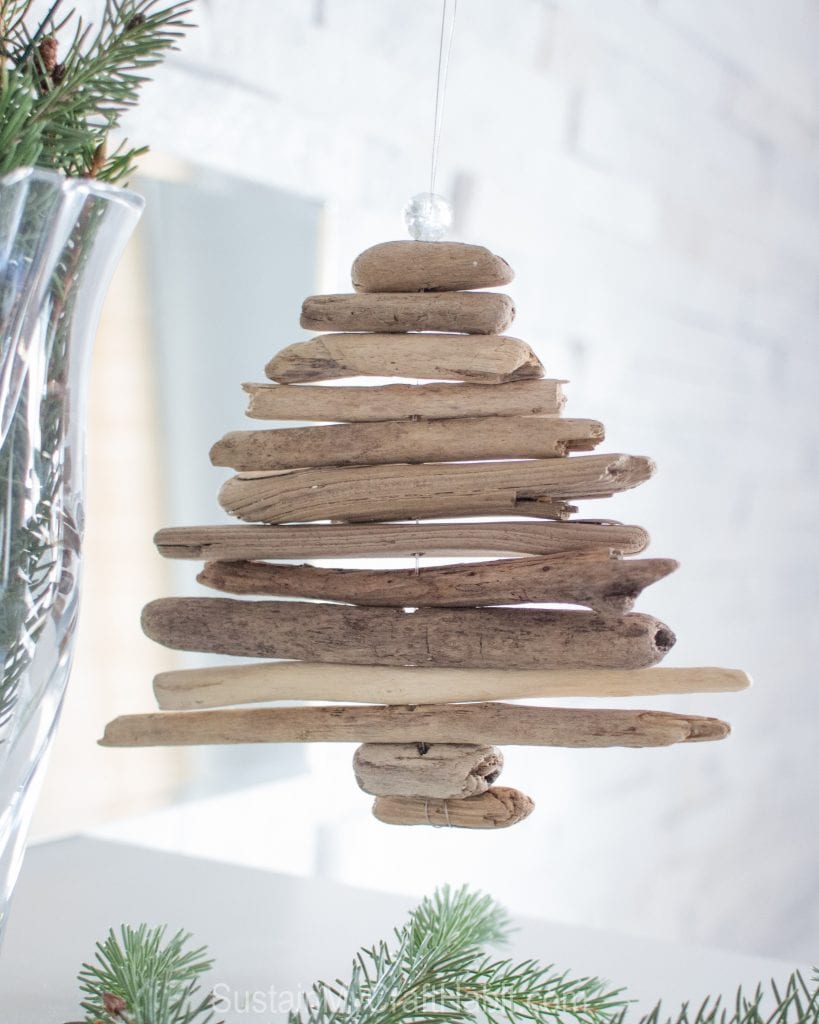 While I would agree with most people that it is WAY too soon to be thinking about Christmas, I have to admit I am slowly turning the corner. The holidays are a perfect time to craft…with loads of inspiration (see a recent roundup we posted of five fun DIY driftwood ornaments), there are so many things to make. But because I tend to leave it all to the last minute, I never feel like I have enough time! I read somewhere recently that Christmas trends on Pinterest for 6 months out of the year. So…maybe it's not too soon to start thinking about it after all??
With this in mind, we came up with this quick and easy do-it-yourself Christmas tree ornament using driftwood we'd collected over the summer and a few other materials from around the house. Don't have driftwood? This project would also look beautiful using smaller branches cut to varying lengths.
What you'll need:
x11 pieces of various sized driftwood – lengths ranging from 1" to 9"
thin gauge wire (we used floral wire)
decorative bead
drill with ⅛" drill bit
To make your tree ornament, line up the driftwood pieces on a flat surface from longest to shortest.
With the drill make a small hole at the center point of each piece of driftwood. Make sure the hole is centered along the length of each piece (a measuring tape is helpful here as I learned the hard way). Otherwise, you will end up with a bit of a tipsy tree.
To fasten the driftwood pieces together, fold the wire in half and loop the wire through one of the smaller driftwood pieces ("the tree stump") and begin threading the rest of the wire through the remaining driftwood pieces, longest to shortest. Add the bead ("the angel") to the top of the tree.
Secure the wire loop for hanging about 3" from the top of the bead.
We are selling a limited number of DIY kits on Etsy with all the materials you need to create the same ornament shown (find it here). The kits make a unique and lovely gift, stocking stuffer or decor for your own holiday or coastal-inspired room. The completed ornaments can be left natural or embellished with glitter, paint, additional beads or a tag.
Do you make your own ornaments?