During one of our rare lazy afternoons spent on the beach, we discovered a large uniquely shaped piece of driftwood. We put it aside figuring we would eventually find a good use for it. And then recently, the perfect use came to mind. We decided to turn it into a contemporary towel rack for our parent's cottage bathroom.
I should add here that our parents are pretty traditional so this idea didn't go over that well at first (I recall some comment from my dad about it belonging in a barn) until that is, they saw the finished product! It is quite rustic, very beachy but with a modern twist.
Materials Needed for this Coastal Towel Rack Idea:
Large piece of driftwood with a flat-"ish" underside
Long 1"x2" piece of wood for fastening to backside
Drill
Screws: 1¼" long to secure the 1″x2″ wood to the driftwood (we used 2)
Spray Lacquer – matte finish
4 x 3½" Brushed Nickle Coat Hooks with compatible screws
To start, we cleaned the driftwood in water with a brush to remove all dirt and sand. We then placed it in the sun to dry for several days. The next step was to spray lacquer on all sides of the driftwood. We chose a matte finish but a glossy would have worked out well too.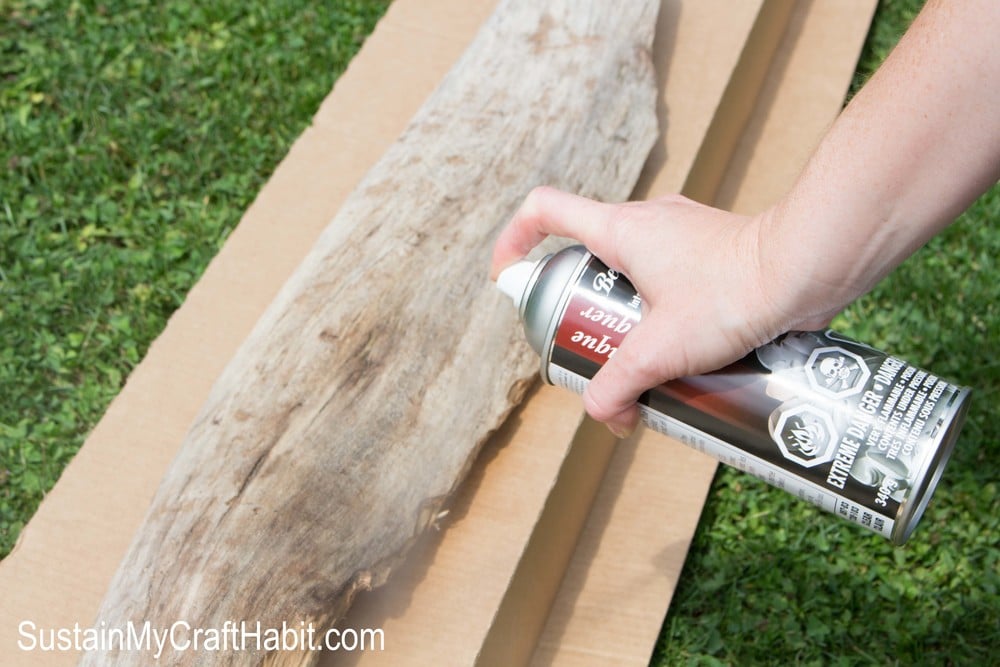 We fastened the 1"x2" piece of wood that we painted white to the back of the driftwood. This was necessary since the underside of the driftwood was uneven and rough. The plan was for this piece of wood to lay flush with the wall and be secured using wall mounting fasteners.
Now for the fun part…on the right side of the driftwood, we determined the positioning for the hooks so they would all be evenly spaced apart. We pre-marked the drill holes with a pencil and then drilled all the holes. The final step was to add the hooks. Using compatible screws and a screwdriver we securely attached each of the hooks.
It was a simple and inexpensive project (we only paid for the coat hooks) and we are left with a unique piece of functional art!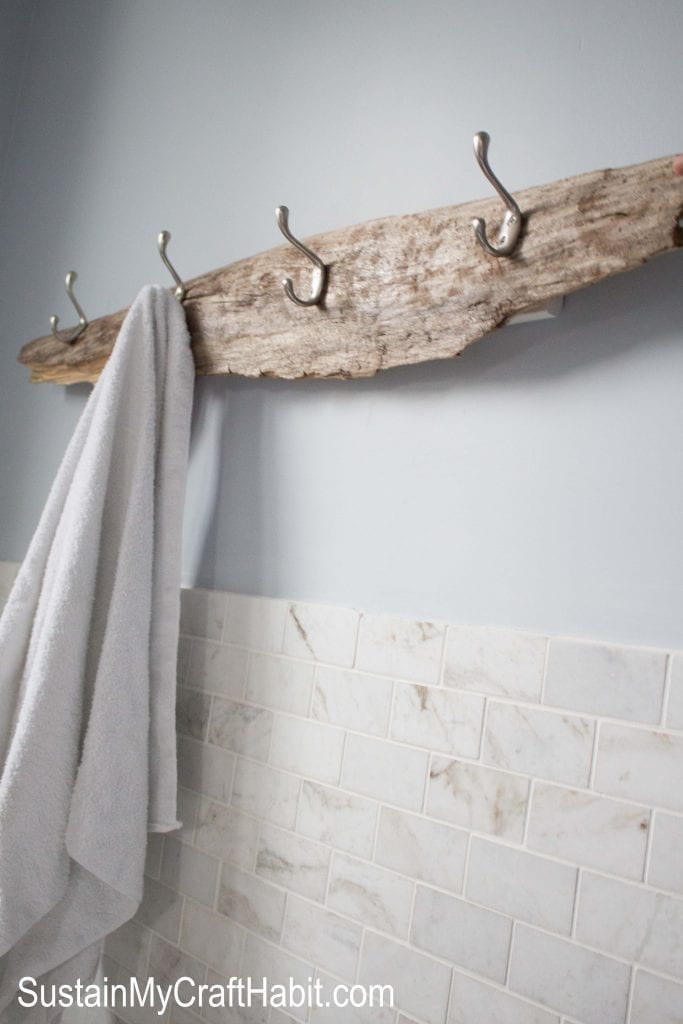 What projects have you made using driftwood or other finds from the beach?
We're so proud that this project was featured at: