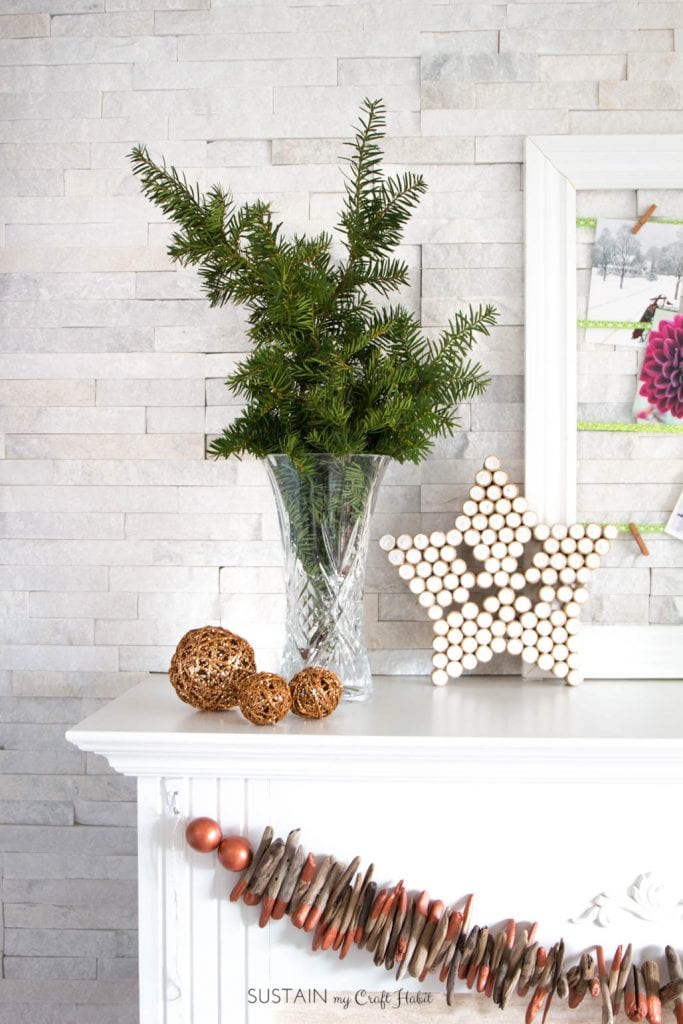 OK, so this week's addition to my DIY rustic Christmas mantel is pretty minimalist.
If you've been following along, I've been decking out my fireplace mantel week-by-week leading up to the holidays with various DIY rustic Christmas decorating ideas. So far we've made a simple greeting card display, upcycled a photo frame and added a free holiday printable inside and last week we added a nontraditional copper-dipped driftwood garland. We're also pairing each new DIY with an ornament or Christmas-inspired craft we made last year.
Well, this week I wanted to add a bit of height and green to the whole rustic fireplace mantel display so I grabbed my branch clippers and headed outdoors. That little bush in front of my house needed some pruning anyways!
I collected three branches (about two feet long each) from my balsam fir shrub and cleared off the bottom 6 inches of needles. This evergreen has such nice soft needles and I discovered last year that the needles will stay on the branch without watering for months! And not at all because it took me that long to clear away some of our holiday decor…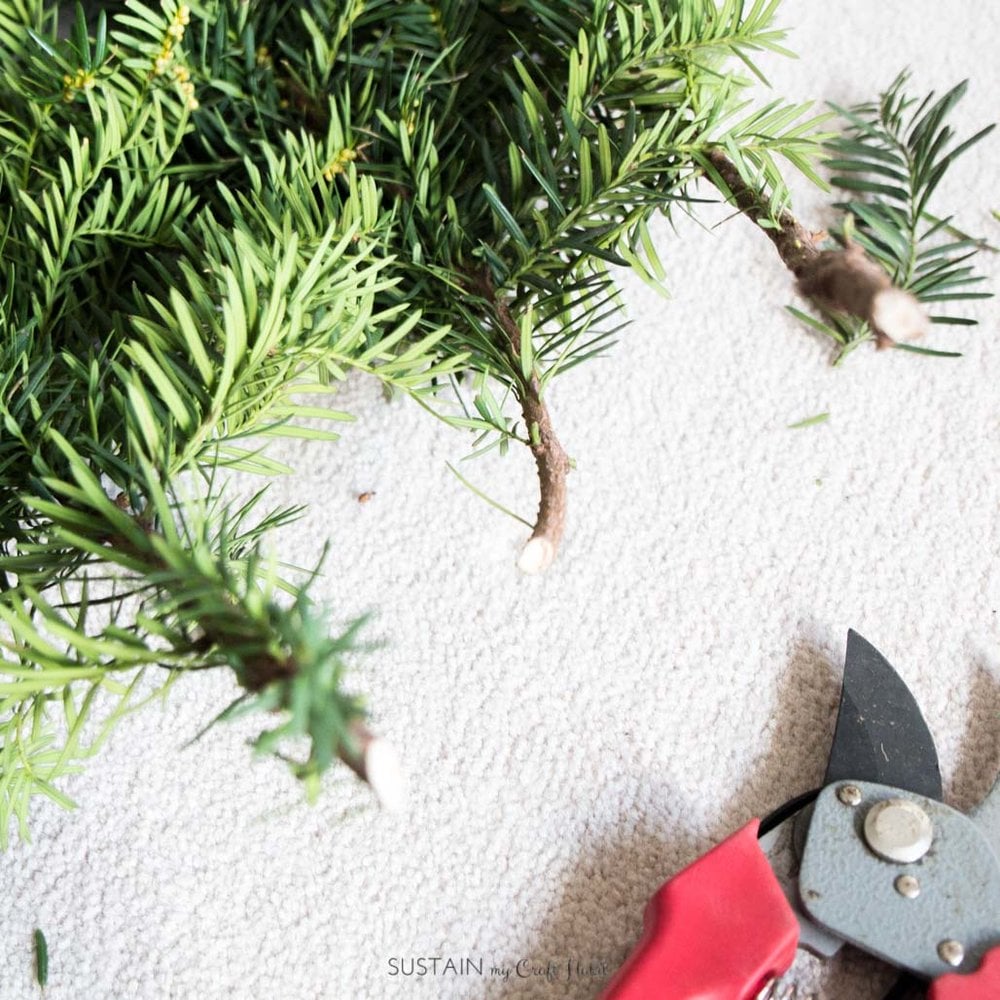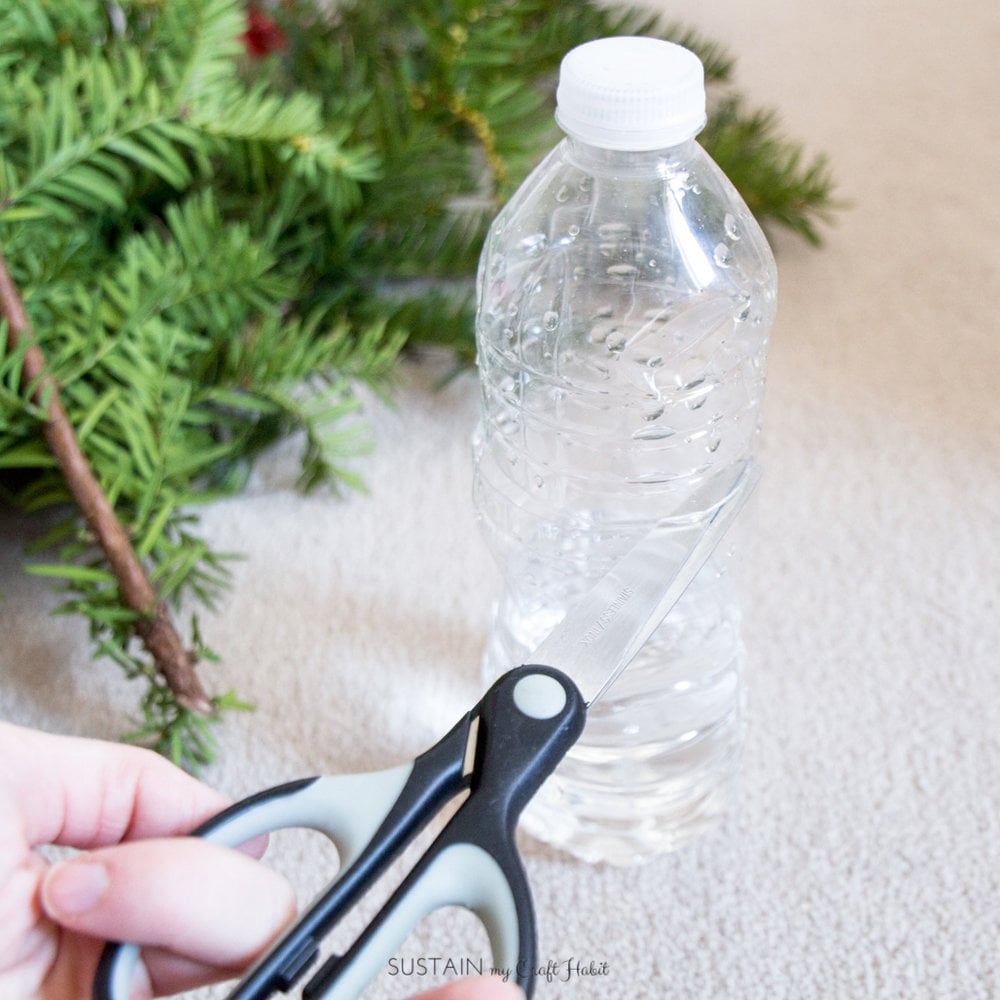 Although these branches don't seem to need as much water to stay intact as other winter greens, I did fill a plastic cup with some water and put it into the vase before adding the branches in. This also added weight to the natural arrangement to keep it from falling over.
To balance the height I added our DIY glitter embossed birch slice ornaments with a bit of greenery to the right side of the greeting card display. These additions of green really added richness to the mantel which is starting to take on quite the Scandinavian style!
You can get a peek of me creating the rustic Christmas vignette step-by-step in our recent YouTube video:
That's it for this week! What other decorating ideas would you add to our rustic Christmas fireplace mantel? Have you starting decking out your home for the holidays yet?