Macrame is a super trendy craft these days and a great way to add an earthy, boho touch to your home. From wall hangings, plant hangers, jewelry and more, this collection of DIY macrame kits is perfect whether you're a beginner or macrame pro!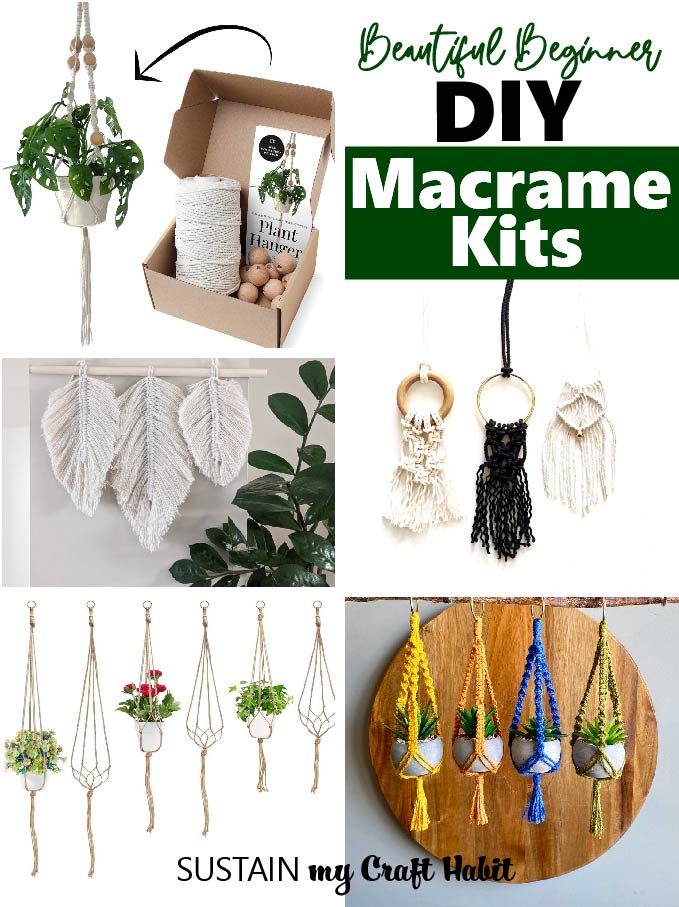 What is Macrame?
Macrame is a centuries old technique in which ropes, yarn or other cords are knotted in specific patterns to create beautiful textiles. With just a few supplies you can make gorgeous decor for any room in your home. Moreover, you can use this simple method to make unique jewelry, keychains and table runners!
We've scoured Etsy and other online sources for the BEST macrame kits, especially for beginner knotters. These projects are a great way to learn some of the basic knotting techniques involved. As they are complete with all the needed supplies, they also make thoughtful gifts for any crafter and even teenagers.
DIY Macrame Kits for Beginners and Beyond
Disclosure: This post contains affiliate links for your shopping convenience. Should you choose to purchase through them, we will make a small commission at no extra cost to you. You can read our full disclosure here.
If you already have a project in mind, such as this DIY Woven Wall Hanging, and just need the materials, this macrame starter kit includes 109 yards of cotton macrame rope, wooden sticks, wooden rings and painted wood beads.
This kit comes with instructions for two rainbow macrame projects. These rainbows can be used for a wall hanging, an ornament, a hair pin or a brooch.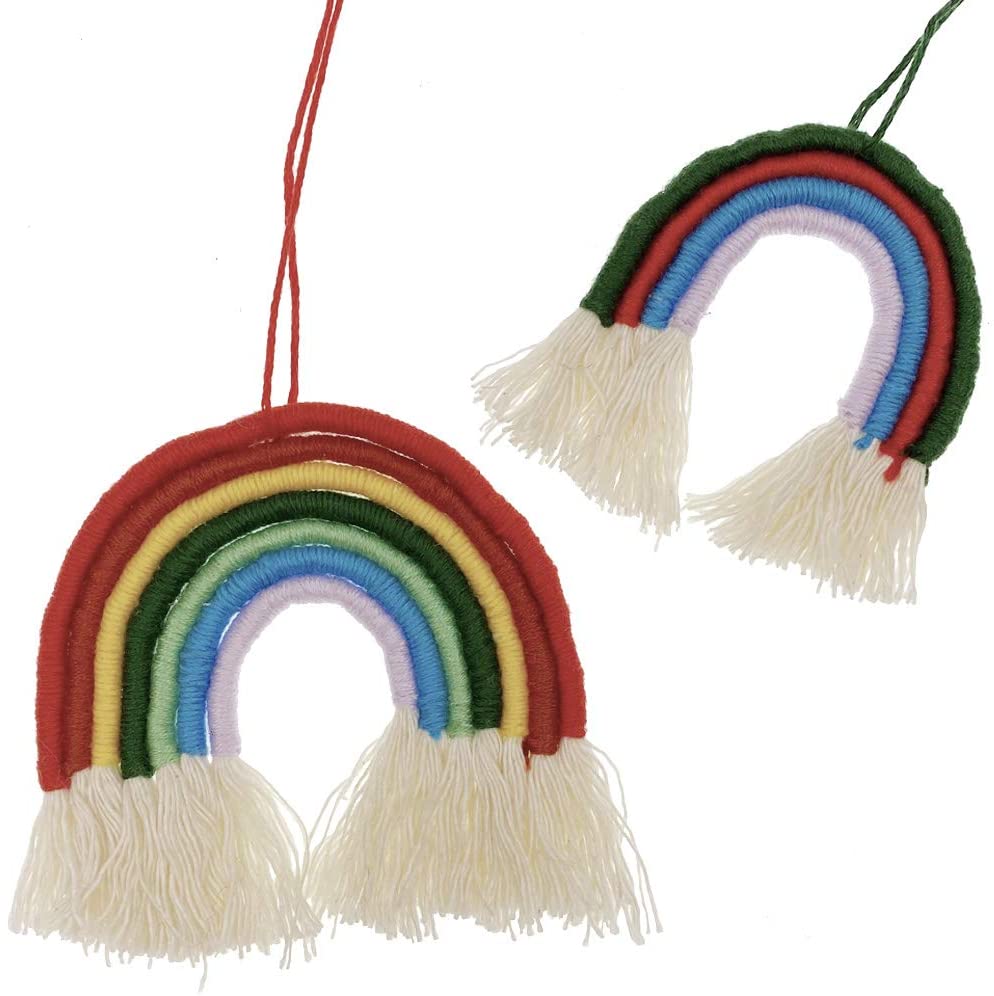 This is a great beginner's kit. It includes all of the materials including wood beads to make a beautiful macrame plant hanger.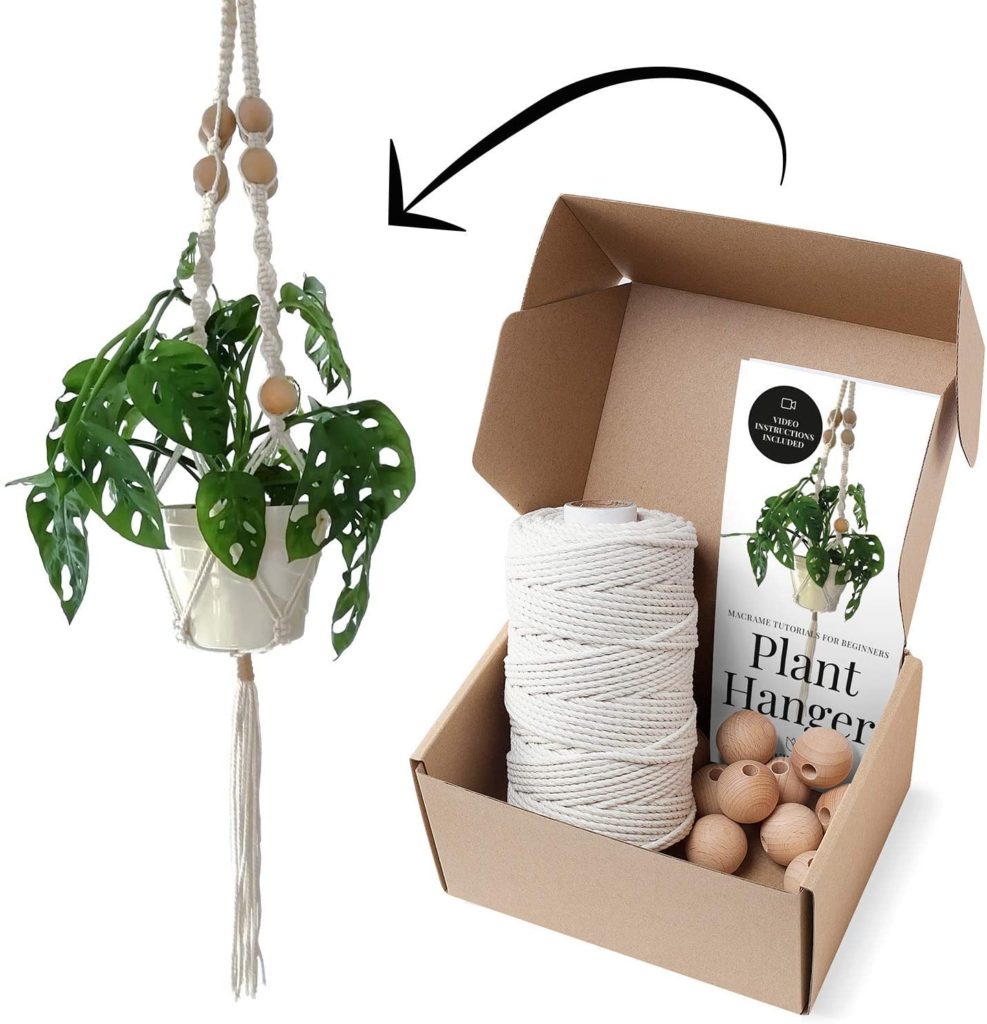 These macrame hangers can be used indoors or outdoors. This macrame kit comes with 6 different planter holders in 3 different sizes.
This dream catcher macrame kit is a slightly more advanced craft, but the results are well worth the patience as it makes a unique and beautiful piece of DIY art.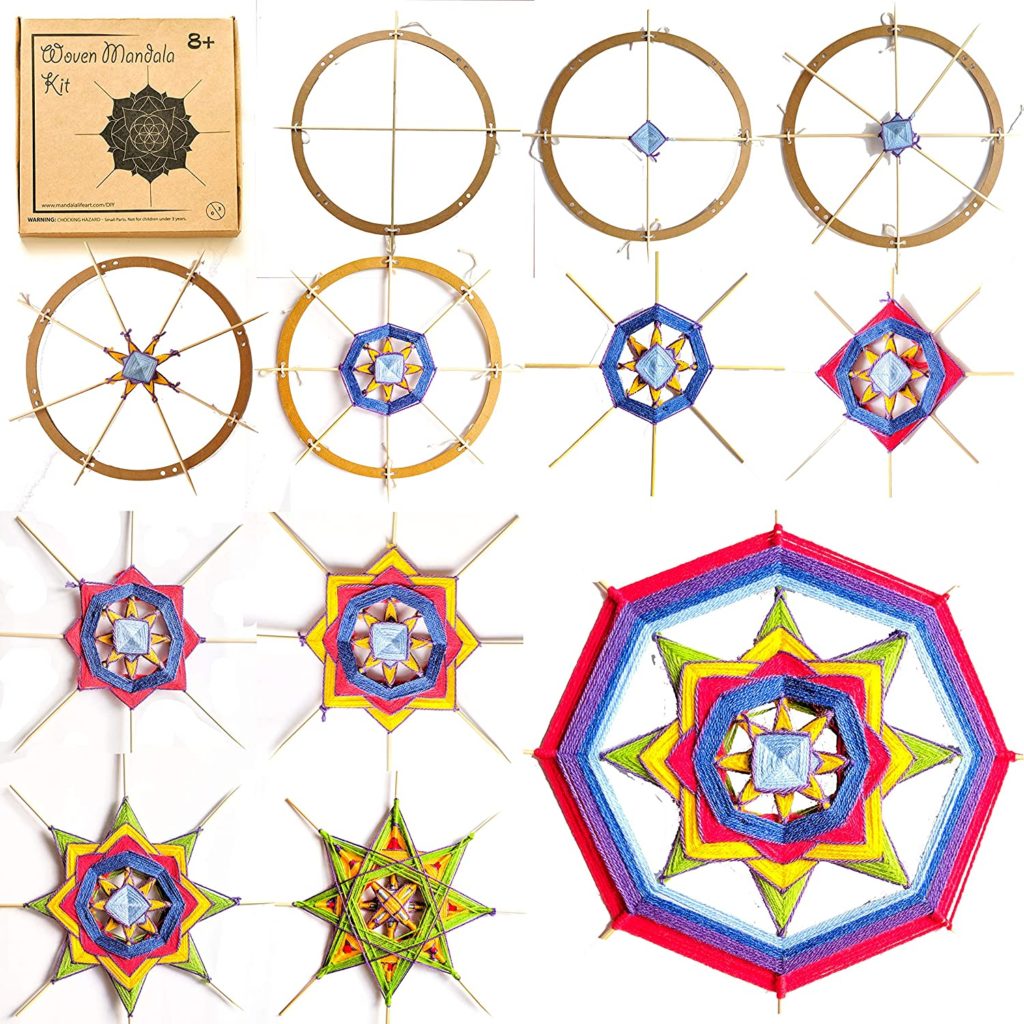 Get creative with this neutral macrame wall hanging kit. The beige color will match any decor and it's easy instructions will show you how to make basic knotting techniques.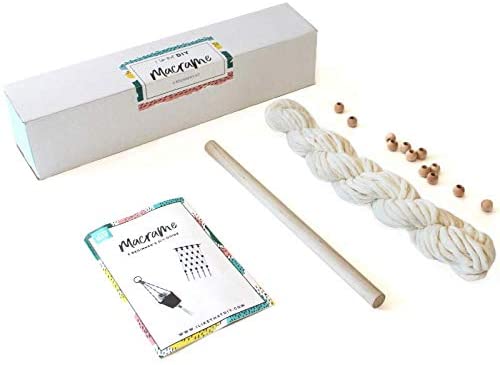 This macrame wall hanging kit uses thinner rope and has a flower design. It's a beautiful and minimal piece of home decor.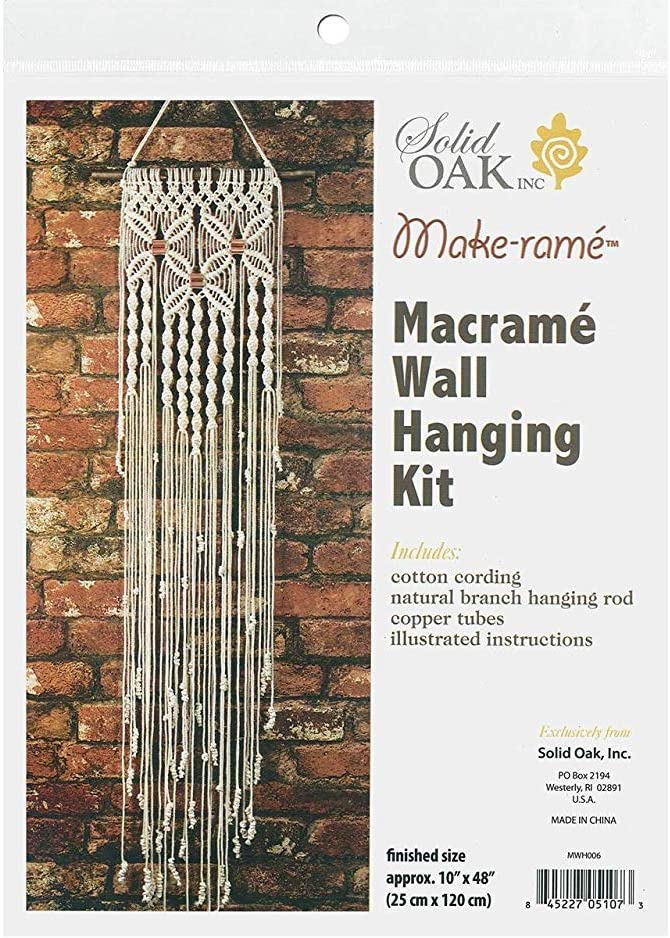 This macrame plant hanger kit isn't a starter project but once you get the hang of it this woodland themed owl plant hanger is a great addition to your home.
This mini macrame wall hanging is perfect for small spaces. Practice your macrame skills with this smaller piece.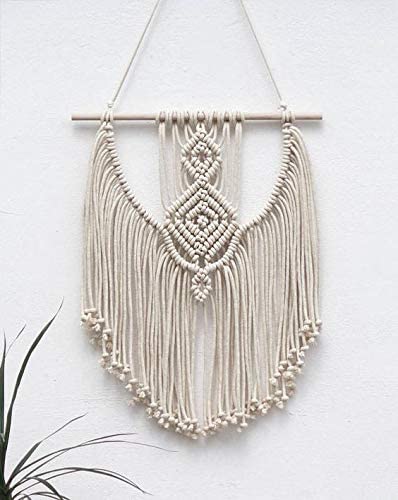 The wood arrow is 10.5″ long and adds a unique touch to this mini plant hanger.
Practice your macrame skills with this jewelry kit. It includes everything you need to make 8 bracelets.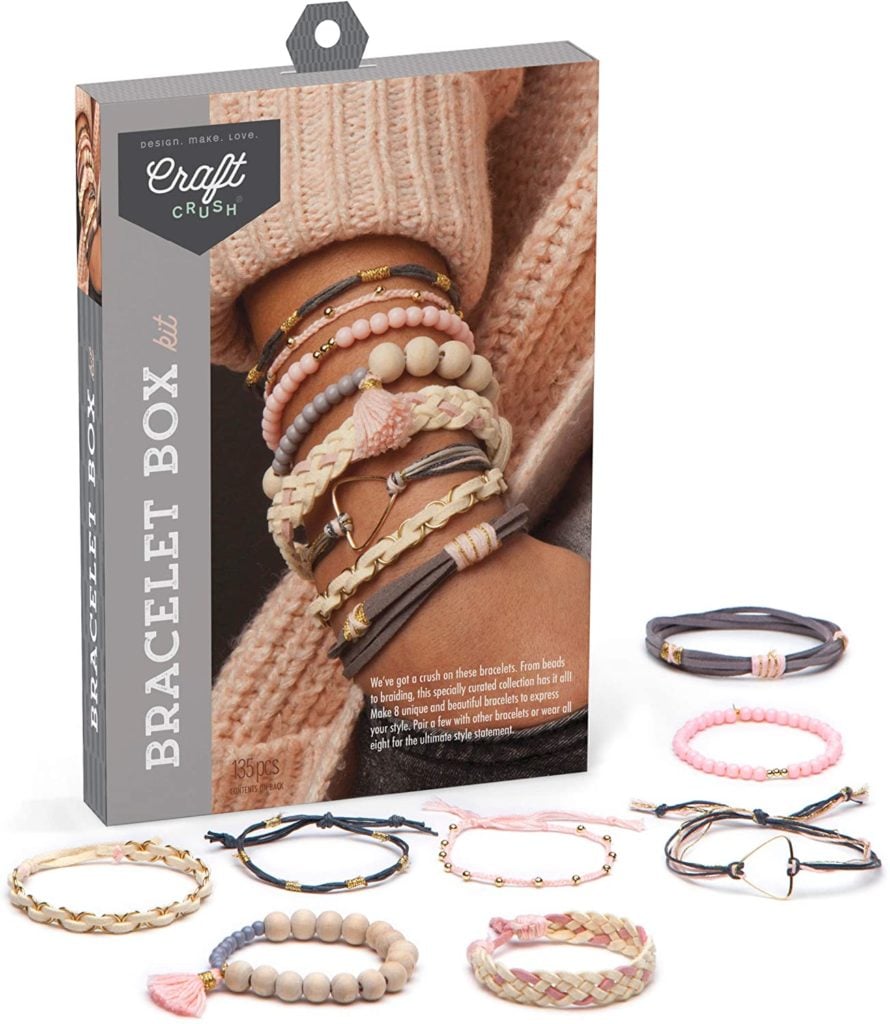 This small sized dream catcher kit is perfect for older kids and teens. It includes a link to a step-by-step video tutorial and it comes with a gift box.
These bohemian style necklaces are a fun fashion accessory. You can choose between 2 macrame kits, an easy or a hard version.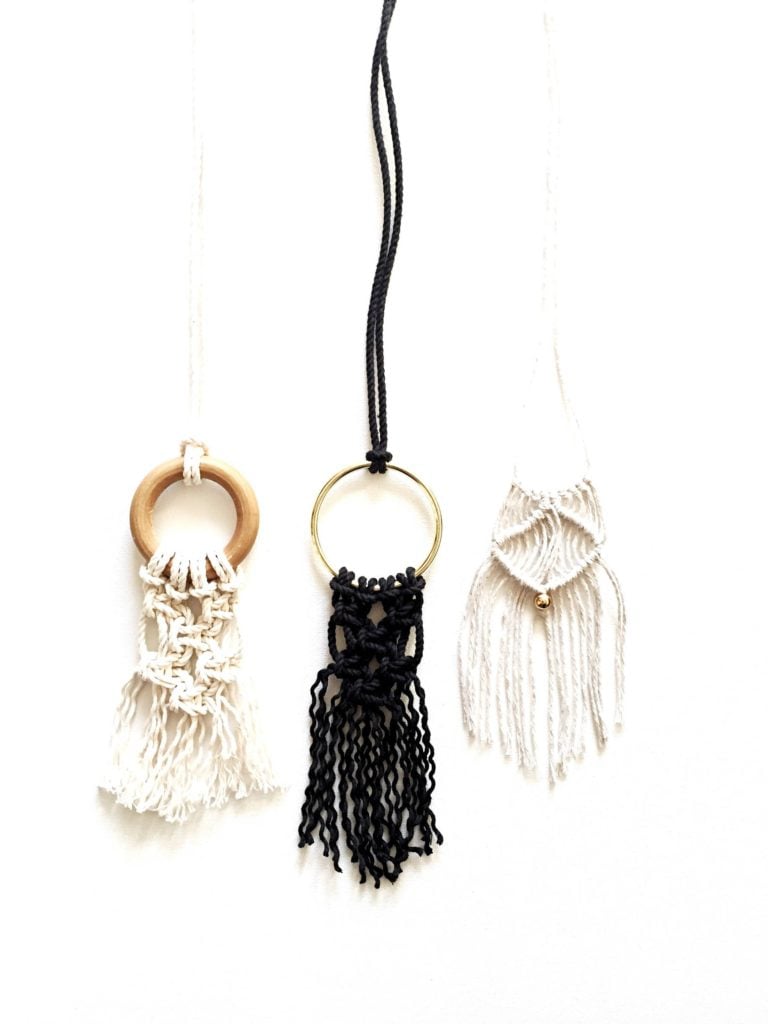 This 3 tier shelf is a beginners craft but it's a perfect project for any skill level. It comes with a variety of colors so you can match your home decor.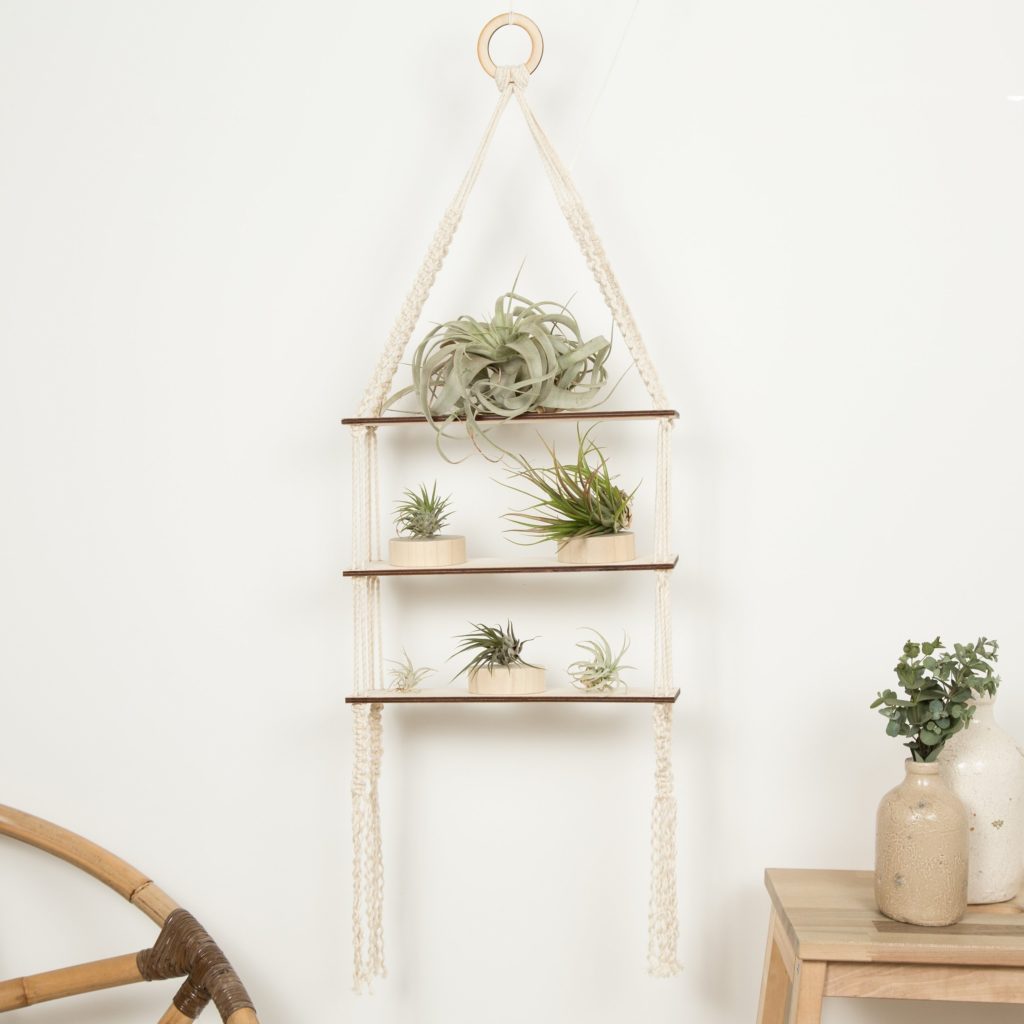 This macrame kit comes with enough materials to make 4 mini succulent plant hangers. They're all customizable and come with a variety of bright colors.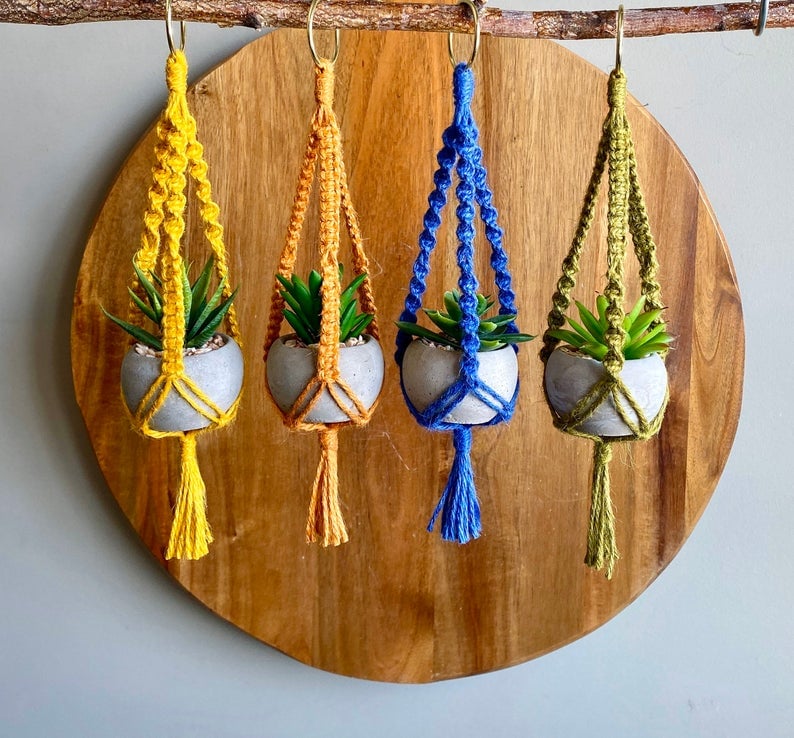 This easy macrame wall hanging, at over 5 feet long, is definitely a statement piece.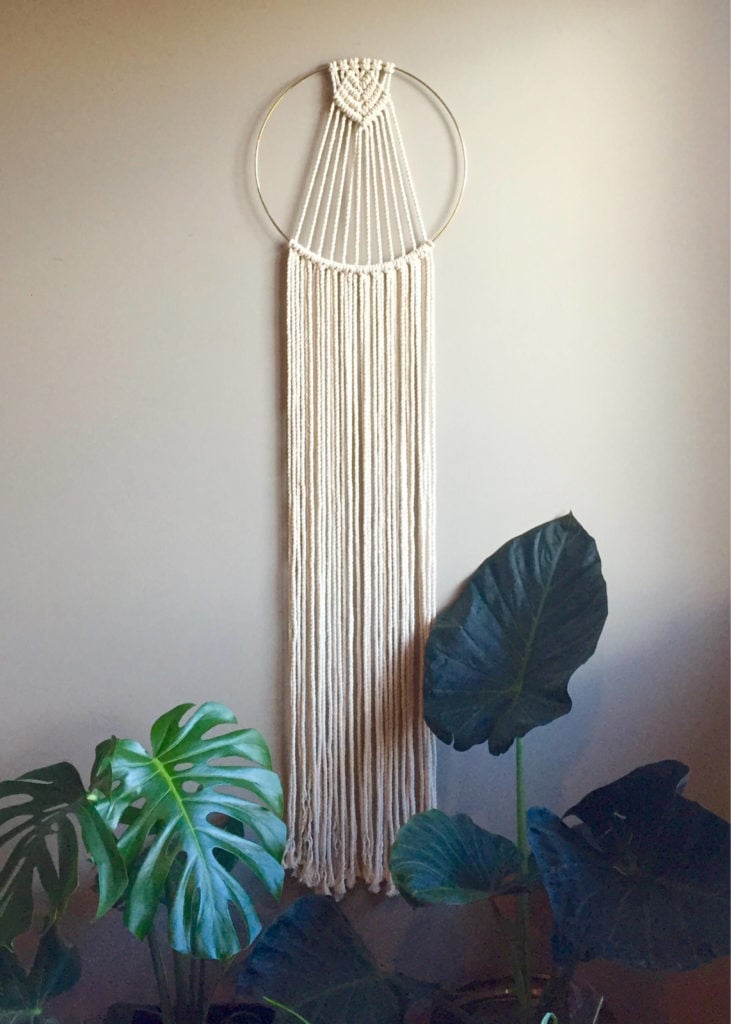 This macrame wall kit is a little bit on the pricier side, but once you see the intricate design you can see it's a beautiful piece that's totally worth it.
This table runner macrame kit has a lace-look diamond pattern. The finished runner is approximately 7 inches wide and 68 inches long.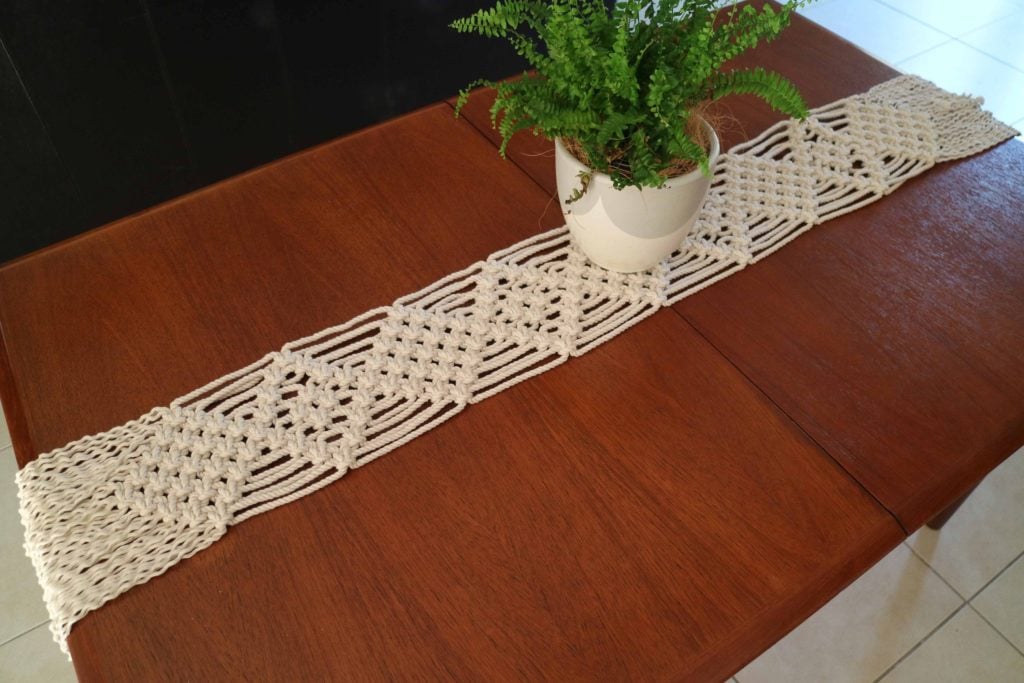 This keychain DIY macrame kit comes with an easy spiral style or a more complicated fishtail style.
We hope you've found some inspiration in this collection of DIY macrame kits to take up a new creative hobby! Any of these creative projects would make beautiful decor for the home or gifts for someone special.
Additional Craft Kits and Collections to Explore
If you're looking for more crafts to complete at home check out these other kits and ideas:
Like it? Pin it for later!