Both Jane and I have young daughters and several young nieces that are all at mermaid-loving ages. When they get together to play, they pretend that they are all mermaids living in the sea. They love to squeeze both legs into one pijama pant leg and hop or squirm around like mermaids :). With all this imagination, we were inspired to create some personalized mermaid wall decor for the girls to hang in their bedrooms.
"Disclosure: ETI-USA sponsored this post. All opinions expressed are our own. Also, some of the links in this post are advertisements (and will be indicated with *) for your shopping convenience. You can find our full disclosure here. "
It was a lot of fun using mermaid colors in deep purple, seaside blues and green and sparkly gemstones. The sequins quite reminded us of mermaid scales! It brought us right back to our youth (it wasn't that long ago, really…). You can find the step-by-step tutorial for this mermaid wall art idea on the Resin Crafts Blog.
Did you catch Jane's recent makeover of her tween daughter's bedroom?
We designed a wavy effect but any design would do. Adding the Pour On over top of the sequins and rhinestones made all the difference. It created a gorgeous shiny effect that looked like water and hid little imperfections in the tray.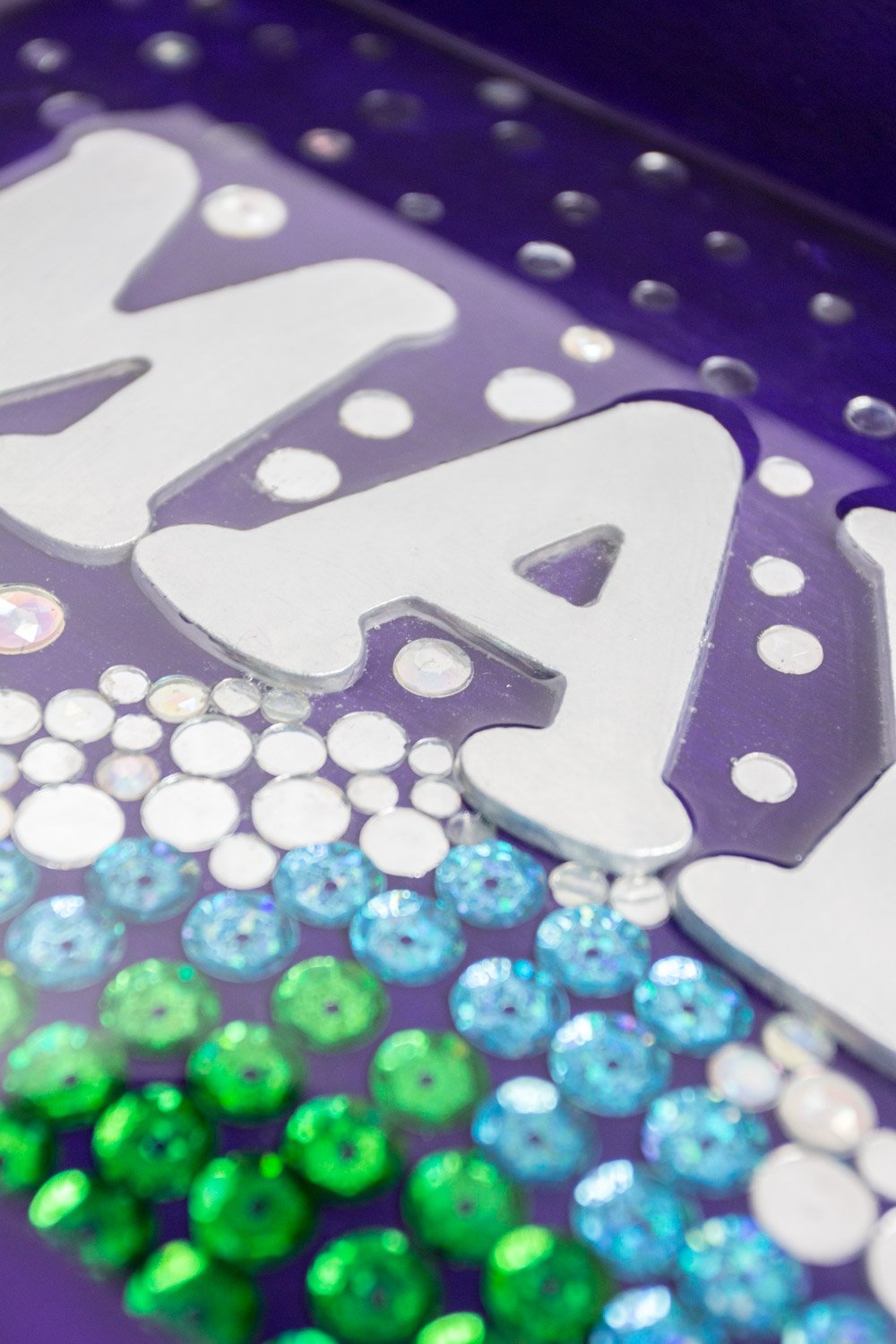 We used the same EnviroTex Lite Pour-On to make mermaid-inspired nightlight shades which will coordinate nicely with this mermaid wall decor idea. We've also used the Pour-On to make a beautiful, rustic serving tray from driftwood slices. This mermaid room decor could easily also double as a serving or catch-all tray. The resin coating makes the surface really durable and easy to care for and wipe clean.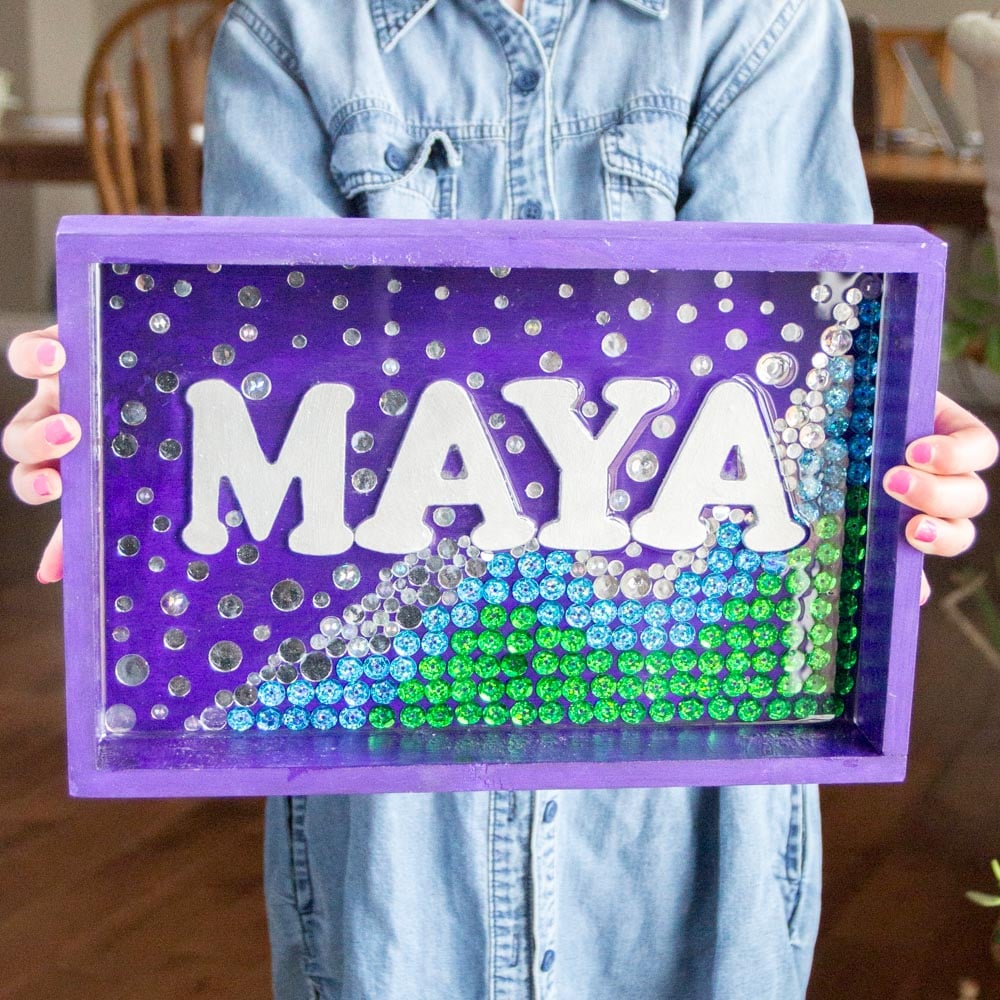 If you like ocean-themed decor, explore our beach-inspired cottage bedroom makeover, our beachy air plant terrarium as well as our free ocean-themed colouring page printable.
Be sure to head over to the Resin Crafts Blog for the full instructions for making this shimmering mermaid wall art idea.
Like it? Pin it for later!