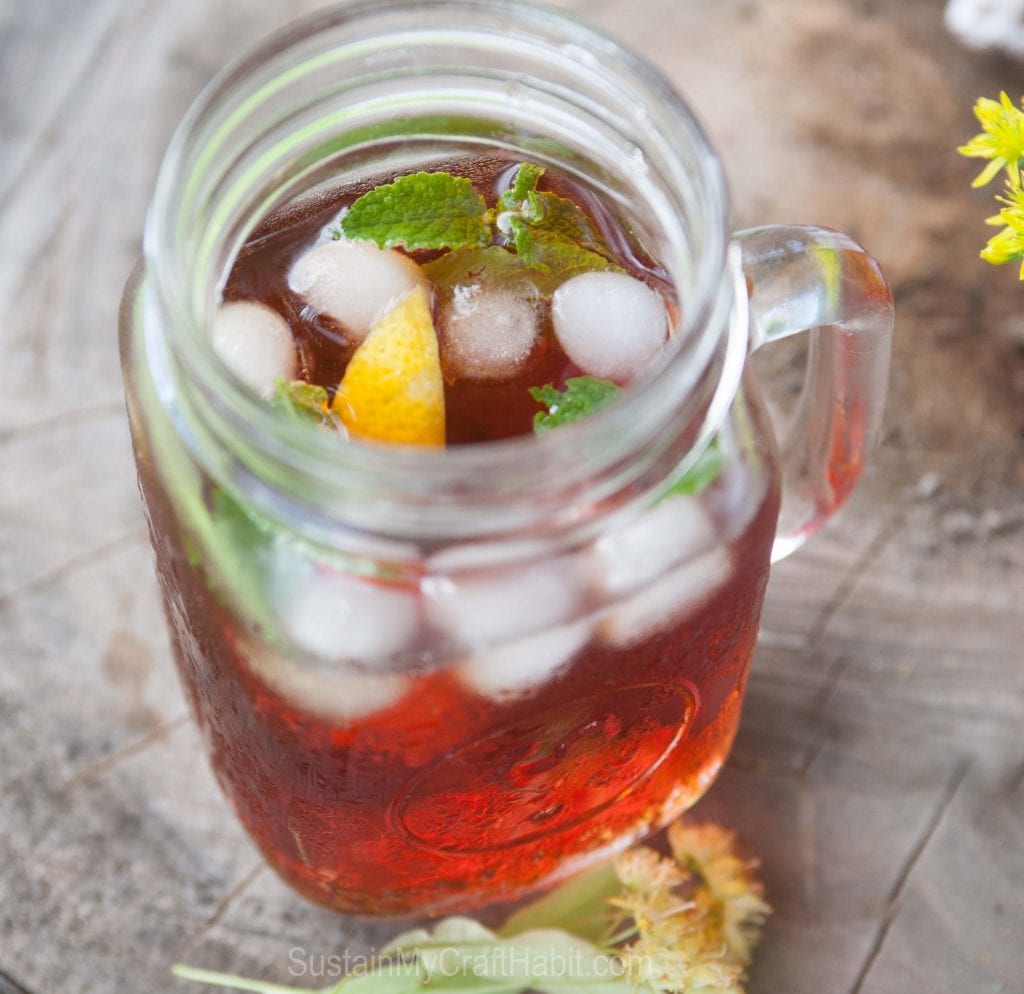 In recent weeks we've been picking our own Linden tree flowers and leaves and drying them. You can easily do this yourself from trees in your own neighbourhood as described in this post. In addition to making a delicious non-caffeinated hot tea, we love it as iced tea! It's a nice alternative to traditional iced tea which is usually made from caffeinated teas such as orange pekoe. With it's anti-anxiety properties, Linden tea is suggested as a good before-bed tea. Moreover, its beautiful red colour makes it a stunning beverage on your dinner table! Here's a refreshing and easy iced tea recipe to enjoy.
So refreshing and easy: Mint and Lemon Infused Linden Iced Tea #beverage
Mint and Lemon Infused Linden Iced Tea Recipe
Makes about 8 cups:
2L steeped and then cooled Linden tea (use your own, or purchased tea-bags)
Half a lemon, sliced
2 sprigs of fresh mint
1 cup of ice
optional: sweetener of choice (e.g. honey, sugar, stevia)
Poor cooled tea over ice. Add lemon slices and mint leaves. Serve. Enjoy!