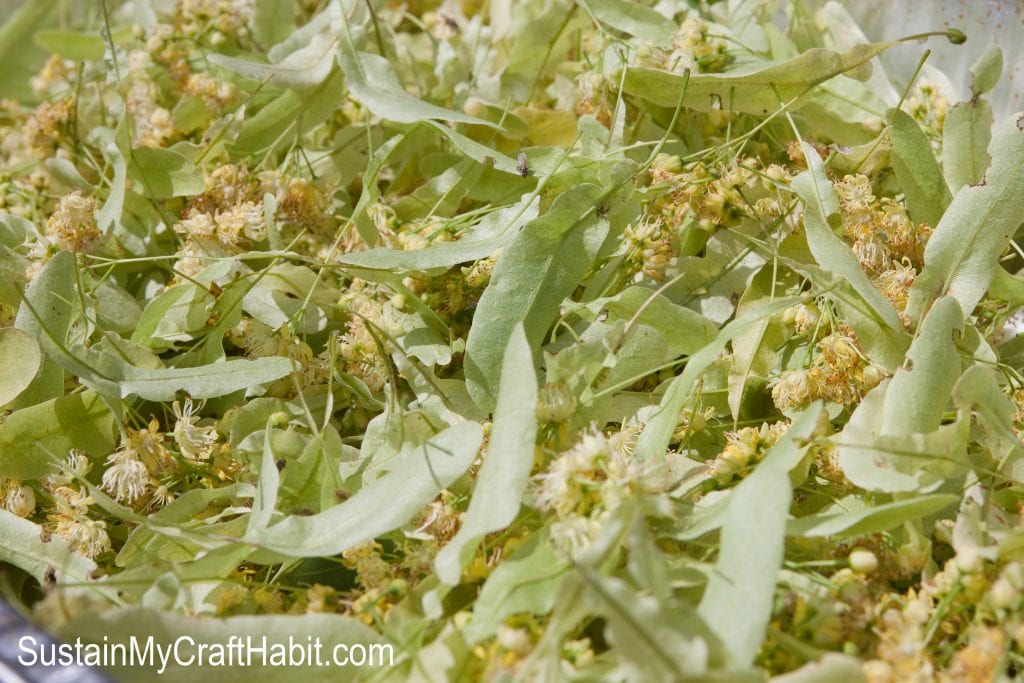 Walking through your neighborhood these days, you may catch a delicate, sweet scent in the air. It's very likely the blooming flowers of the Linden trees. I'm fortunate to be in a neighborhood where quite a few of these trees are growing in front yards. Along with the tell-tale fragrance, you can recognize them by their dark green large leaves and lime green smaller leaves and flowers (giving them the name lime trees in the UK).
As long as I can remember, every time we walked by one of these trees in bloom, my mother would say "We used to make tea from these trees back home". My usual response was "that's neat" but this year I decided to try and do it myself. Linden tea has been used for centuries for their medicinal properties of soothing nerves and relieving anxiety. It is now used in many cold remedies and has strong antioxidant and anti-inflammatory properties.
In our area (plant hardiness zones 5-6) the Linden tree is in full bloom from mid-June to mid-July. Now's the perfect time to collect the flowers to make your own tea. And it's easier than you would think:
pick the flowers from the trees- you can collect the flowers and the light green leaves together (it's always nice to ask the homeowner first if you'll collecting from someone else's tree),
lay them out on a parchment lined cookie sheet and let them dry for 4-5 days.
store in a dry container.
To prepare, take a handful of the dried leaves and flowers and add to a 1L of water (will make about 4 cups of tea). Boil for 5 minutes and strain into a cup. The beautiful red-toned tea has such a smooth and rich taste. If you desire, you can sweeten with your favourite sweetener (e.g. honey, sugar, stevia, etc.).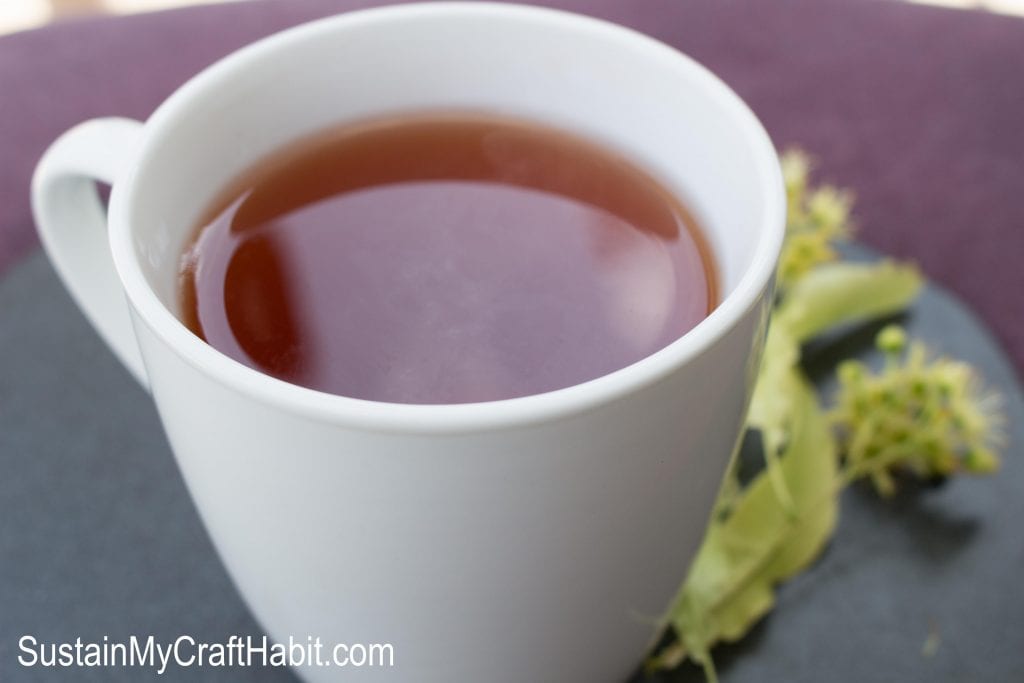 You can also enjoy this tea cold. Try our Mint and Lemon Infused Linden Iced Tea. Enjoy!