It pains me a little bit each time I see our kids throw away their finished popsicle sticks. With how many frozen treats the five of them go through we really should have invested in stocks in the popsicle company. To make ourselves feel a little better about the missed opportunity we've started looking for crafting possibilities with those handy wooden sticks. Here is our collection of popsicle stick crafts for adults that we would actually make!
We love crafting with natural materials here at Sustain my Craft Habit. Driftwood we collect on the beach near our family cottage is one of our favorite materials to work with and you can find all sorts of driftwood crafts on our site.
However we realize that not everybody has ready access to driftwood. One supply that is easy to find and craft with are popsicles or wooden craft sticks. As I mentioned above we go through lots of boxes of Popsicles in my family especially throughout the summer. I have slowly gotten the kids into the habit of rinsing them off and placing them in a special spot for crafting purposes.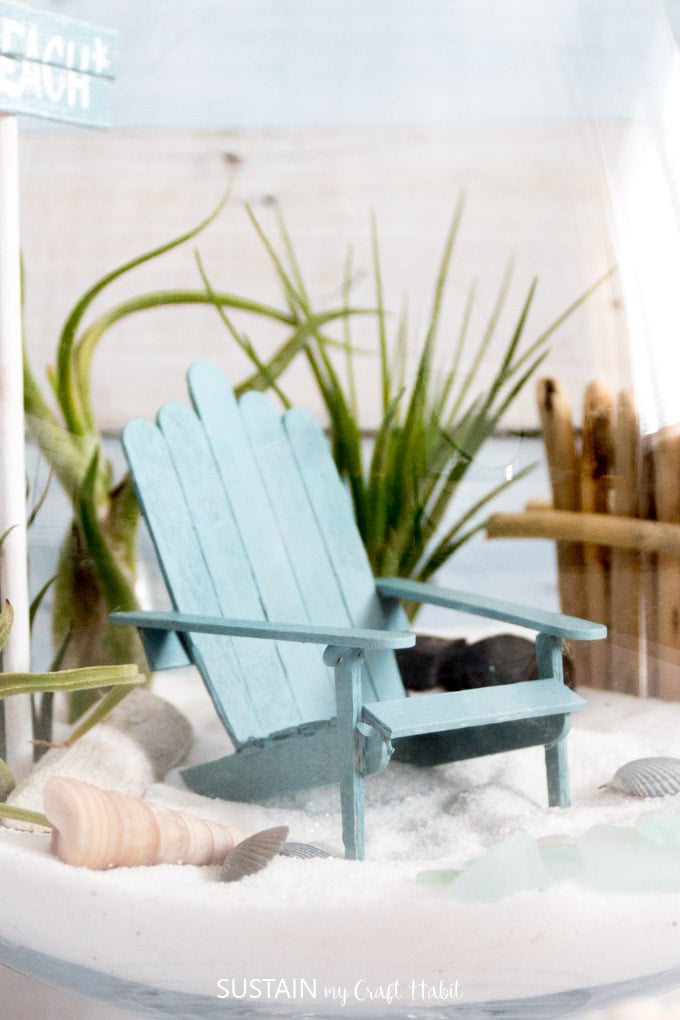 There are so many different things you can make with these handy with sticks. Although there's all sorts of fun crafts for kids I really wanted to find some popsicle stick crafts for adults to use up all those supplies that our family has been collecting.
If you don't have Popsicle monsters like we do you can always buy popsicle sticks or wood sticks for crafting off of Amazon or in your local craft store.
And if you're interested in more craft kits for adults be sure to check out this collection which is one of the most popular posts on our blog.
16+ Popsicle Stick Crafts for Adults
Isn't it hard to believe these DIY projects were actually made using popsicle sticks? I might even start encouraging my kids to have more popsicles just so I can craft! Which of these popscle stick crafts do you want to make?
Check Out These Other Adult Crafts
Like it? Pin it for later!