Christmas is by far our favorite time of year for all types of crafts and DIY projects. We try to get started as early as possible so we can fit in lots of Christmas-themed projects. Making these adorable holy family felt Christmas ornaments has been on our list all year. Even better, the pattern is so versatile and usable for many different nativity crafts.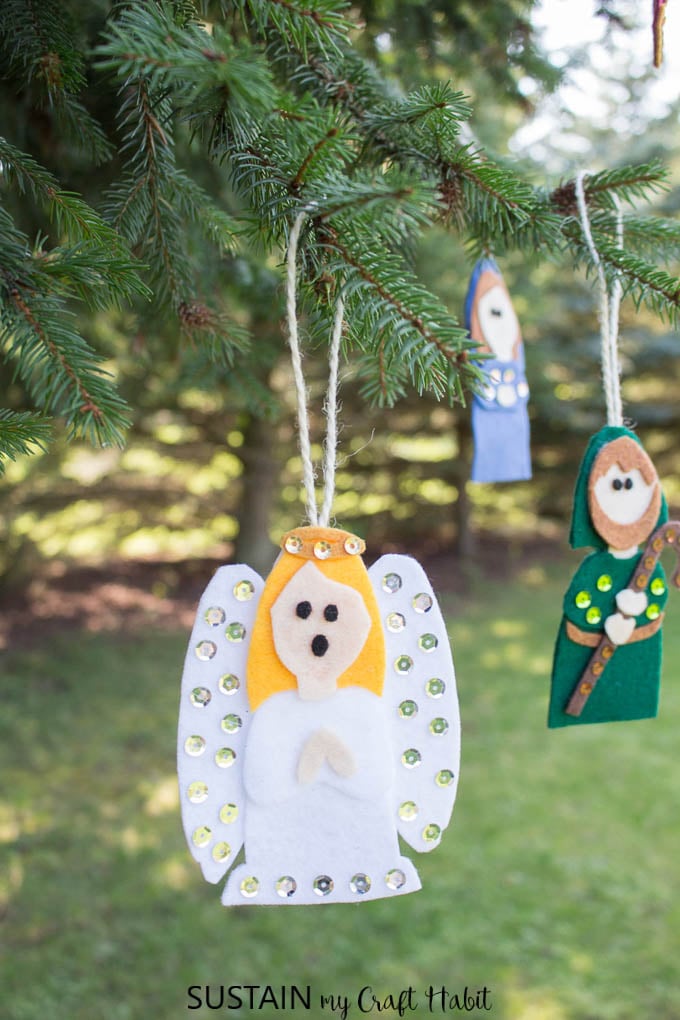 Felt Nativity Crafts
Disclosure: This post contains affiliate links (marked with a *). If you choose to purchase through these links we make a small commission at no cost to you. Read our full disclosure statement here.
We must admit that we haven't share nearly enough nativity crafts here as we'd like to. There are so many beautiful, handmade ways to bring the holy family into Christmas decorating. For example:
To celebrate the season, we've designed a set of nativity-themed motifs that are perfect for a variety of nativity crafts. The set of 7 nativity themed patterns includes baby Jesus, Mary, Joseph, an Angel and the three Wisemen. There's also a bonus set in works that'll include a manger, palm trees, a star, sheep, cow, donkey and camel. They provide a sweet reminder of what the Christmas season is truly all about. Stay tuned for that coming soon!
I look forward to giving these special ornaments to my daughter to keep and hopefully cherish as she gets older. I can already envision her selecting her favorite felt ornament (most likely baby Jesus) as she eagerly hangs them onto the tree. Actually, I think I'll add them to our DIY advent calendar so she can discover a new one each day. Wouldn't they make a thoughtful keepsake gift for "baby's first Christmas" or for a baby's baptism.
You can also check out our sea creature felt ornament patterns along with our woodland animal felt ornament patterns that are also great for year round decor or themed parties.
Materials Needed to Make your Own Felt Christmas Ornament Nativity Crafts: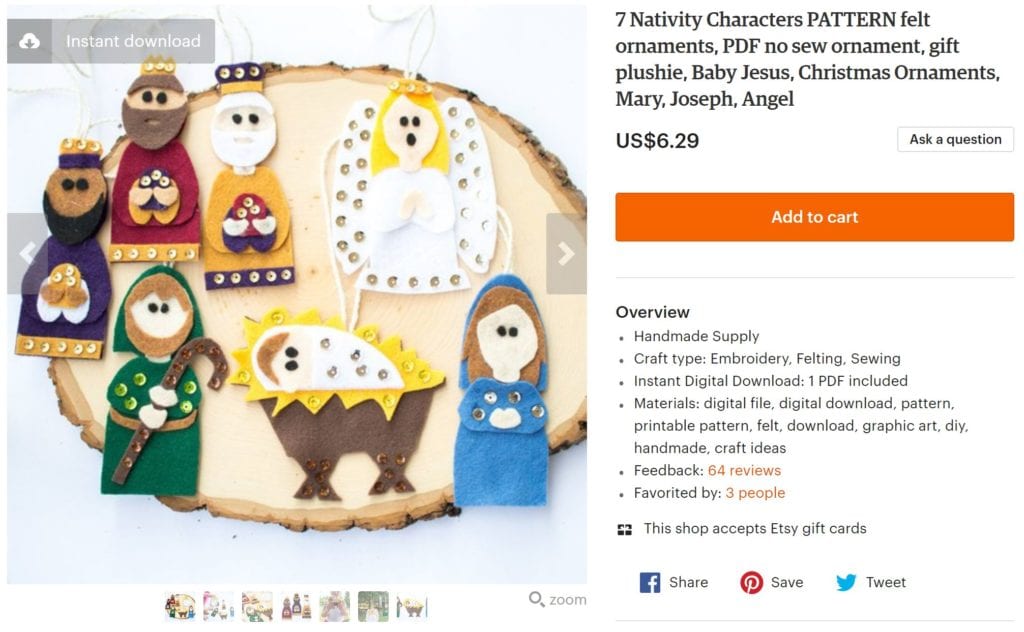 The full how-to instructions are included in the pattern guide and since they are no-sew ornaments, all that's needed is some craft glue and a good pair of scissors.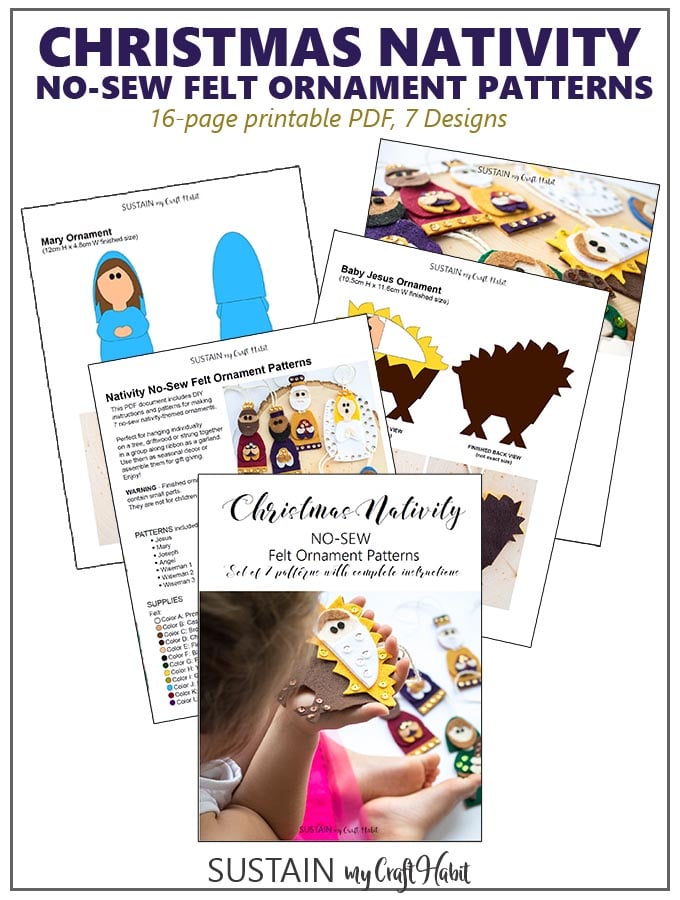 We love all the detail in these felt Christmas ornaments and the sequins give them an extra special touch!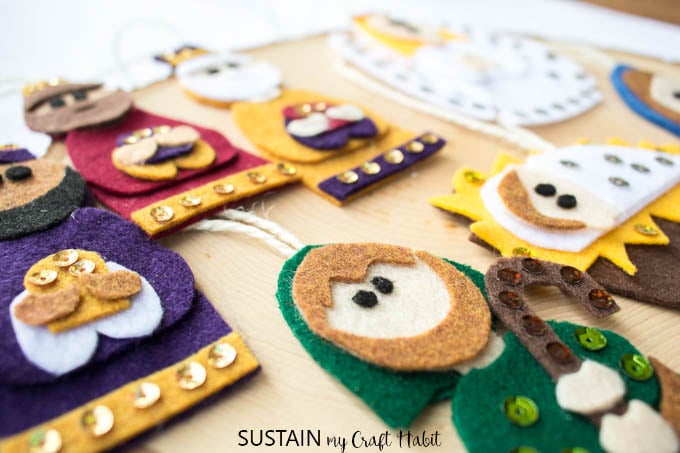 Don't forget to download the free angel pattern here.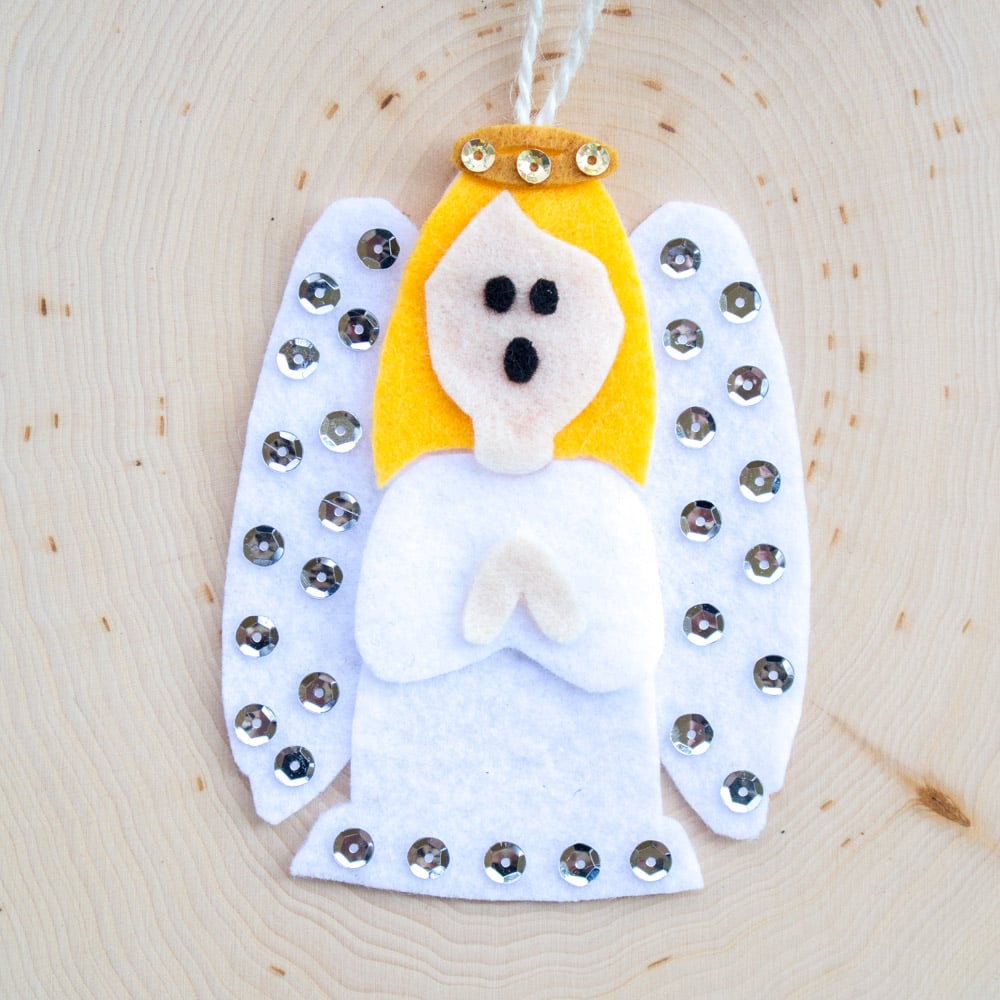 For more creative ways to use our felt ornament patterns, check out these related posts:
Are there any nativity crafts which you like to make?
Like it? Pin it for Later!