Hello friends! For a simple, nature-inspired decor idea, consider making this twiggy tree centerpiece adorned with DIY woodland animal felt ornaments. We think they'd look adorable as part of someone's woodland baby shower decorations, don't you?
Woodland Baby Shower Decorations
These ornaments could be strung all together as a garland over the buffet table or simply hung on their own as we've done here on a twiggy tree centerpiece. There are so many great uses, including year round woodland nursery decor, gift tags and of course as woodland themed Christmas tree decorations.
These woodland animals are the latest addition to our no-sew felt ornament patterns. We previously listed a full set of beachy felt ornament patterns that included a seahorse, seashells and octopus just to name a few! We also turned them into beachy DIY cards for any occasion, which means these woodland ornament patterns could also double as a template for card making, perhaps for the baby shower invitations?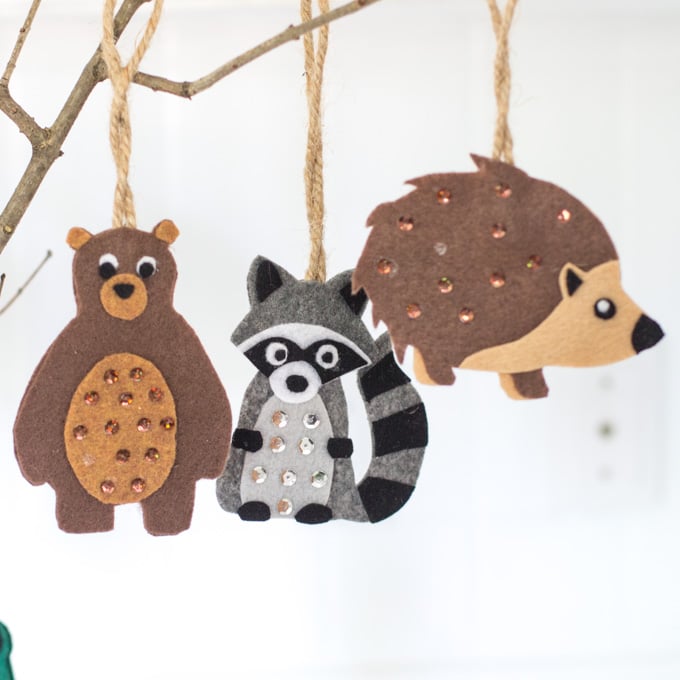 For more DIY woodland baby shower decorations, take a look at these fun rock painted woodland animals, this sweet and personalized wooden monogram letters, this rustic birdhouse village centerpiece and this owl pinata for just a few ideas.
Materials Needed to Make this Woodland Twiggy Tree:
Disclosure: This post continues affiliate links for your shopping convenience. You can find our full disclosure policy here.
How to Make These DIY Woodland Baby Shower Decorations:
When choosing a tree branch to use for your centerpiece, consider the size and scale. Trim away any excess twigs and leaves to get the desired look.
Follow the instructions provided in the felt ornament pattern guide to assemble your own ornaments.
You can place inside of a large vase or alternatively insert the tree branch directly into a birch wood stump like we did here.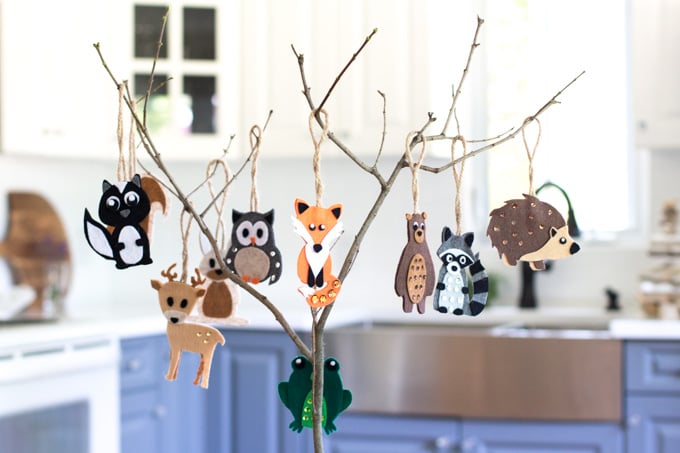 Hang the ornaments as you like and place your woodland twiggy tree on the buffet table for all to see and enjoy.
Don't forget to download the free hedgehog, toadstool and acorn patterns here.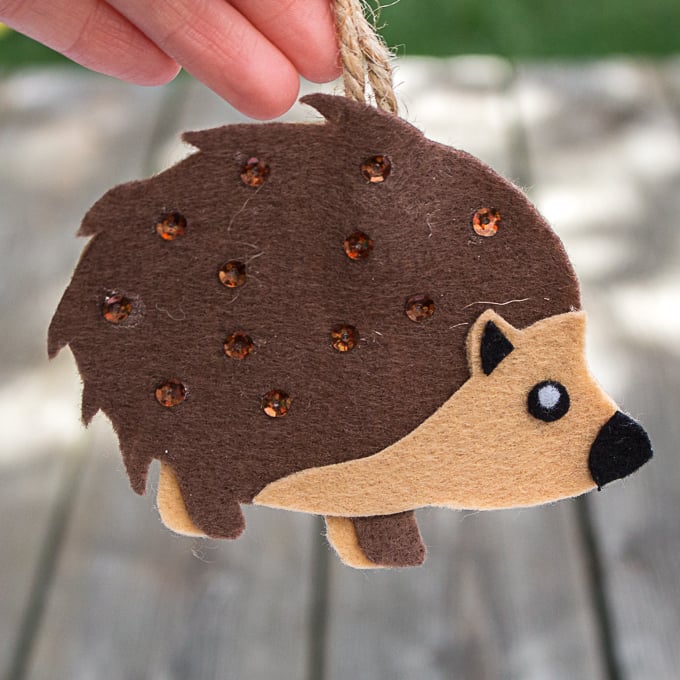 We're looking forward to making another set of no-sew felt ornament patterns in time for Christmas that will include a lovely nativity scene. Perhaps for baby's first set of Christmas ornaments? 🙂
Like it? Pin it for later!