You probably can't even imagine how excited we were when we found this large piece of driftwood on the beach one day. We had so many ideas for different ways to use it that we almost couldn't make up our minds! But in the end, we stuck to one of our original ideas and made this simple rustic DIY shelf as part of our Graystone Beach cottage Lakeside bedroom makeover.
The second bedroom of the 2-bedroom cottage bungalow makeover is in full swing. So far, we've re-painted the dated wood headboard and created a fun painted driftwood LAKE sign to hang on the wall. You can find the full design plan for the room here as well as the before video below.
We also made this hanging rope shelf using driftwood for the cottage bathroom makeover. Did we mention we LOVE driftwood?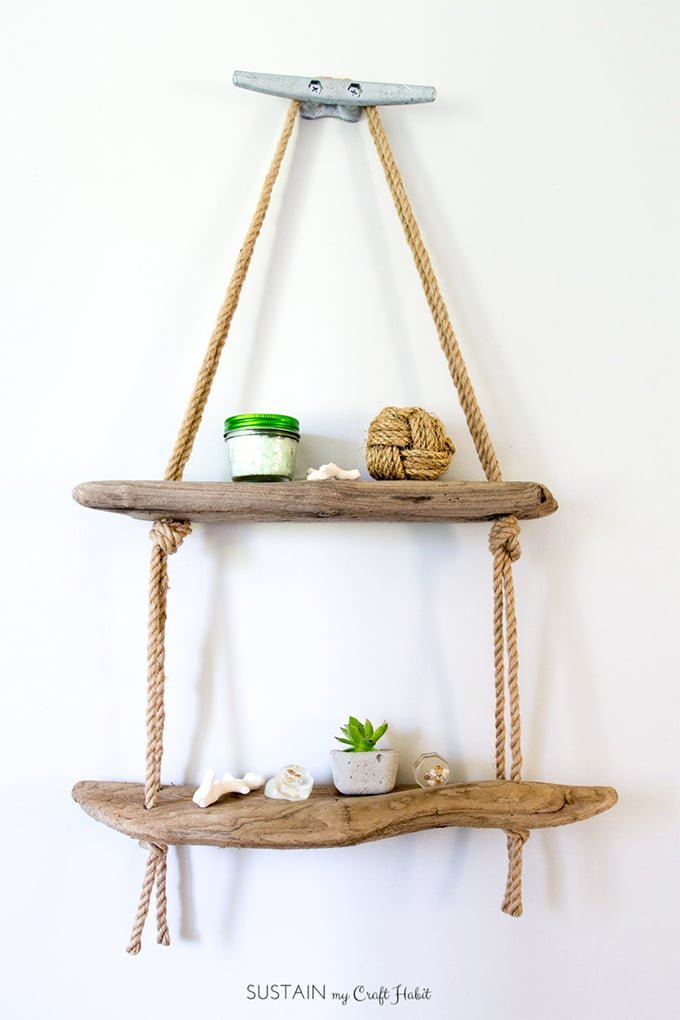 Supplies Needed to make your own DIY shelf
"*This post contains affiliate links for your shopping convenience. Should you choose to buy items through these links we make a small commission at no expense to you. Thank you!"
How to Make Driftwood Shelves
Preparing the wood:
Clean the wood and ensure it is fully dry before continuing to next step.
Using a piece of sandpaper and gloves (to avoid splinters), sand the piece of wood to reduce the roughness.
Wipe away the sawdust before sealing the wood.
With a clean rag, apply a small bit of beeswax and work in small sections rubbing the wax sealer on both sides of the wood.

Assembling the shelf brackets:
5. Position the brackets on the underside of the shelf and evenly space from sides. Make sure to align the back of the bracket with the back side of the shelf. Mark the placement with a pencil.
6. Pre-drill the holes. Avoid drilling through the entire width of the wood.

7. Screw the bracket to the underside of the drift wood shelf.
Securing the DIY shelf to the wall:
8. Mark the placement of the shelf at the desired height. Place a level on the wall to ensure markings on aligned and level.
9. Mark the placement with a pencil directly on the wall on both ends. Pre-drill and add wall anchors so shelf with hold extra weight. Screw shelf to wall.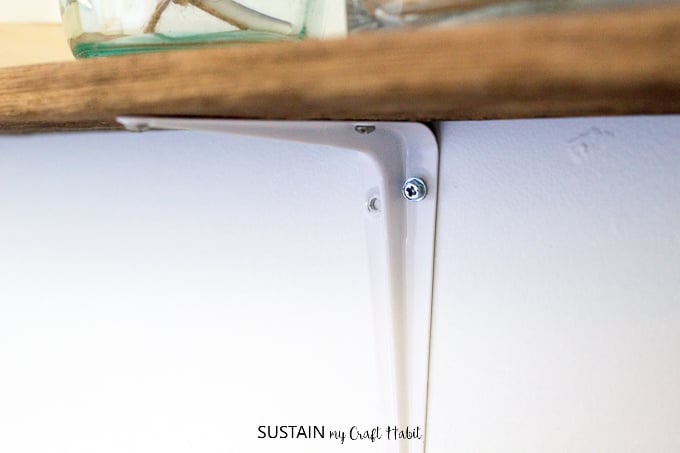 Even though we made it for less than $5, this DIY shelf is an art piece all on it's own.
However, we love that it has practical purpose as well. After all, where else would we display all our beachy nick-nacks?
Really, what respectable coastal cottage doesn't have a message-in-a-bottle to display?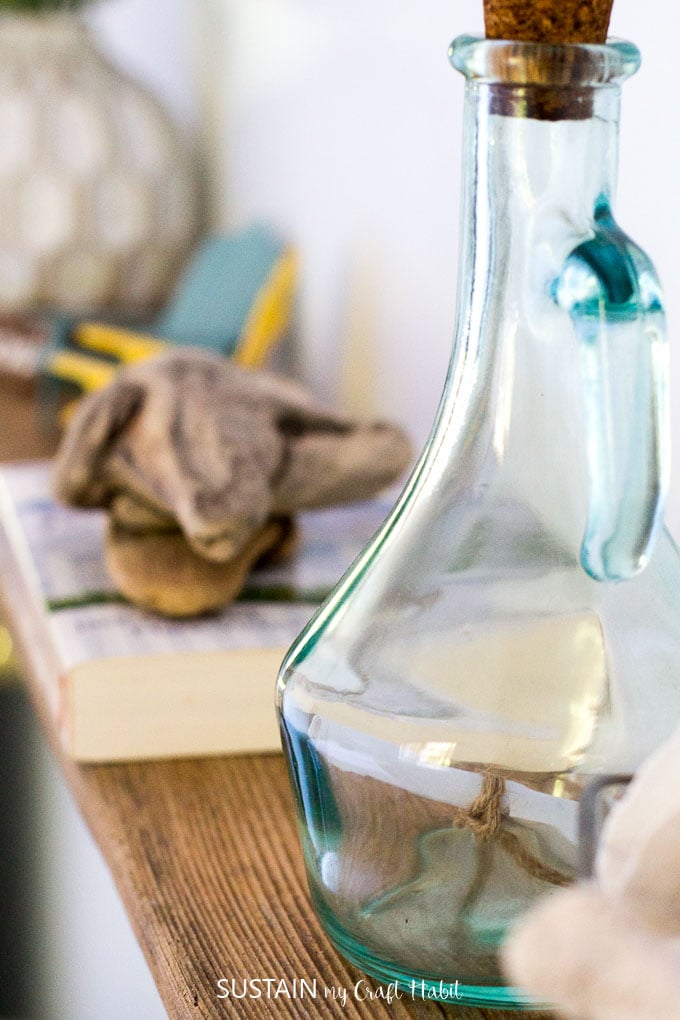 If you've missed the pre-reno tour of our little cottage, check it out here:
And if you're like us and you can't get enough drift wood projects, check out these other driftwood DIY ideas: