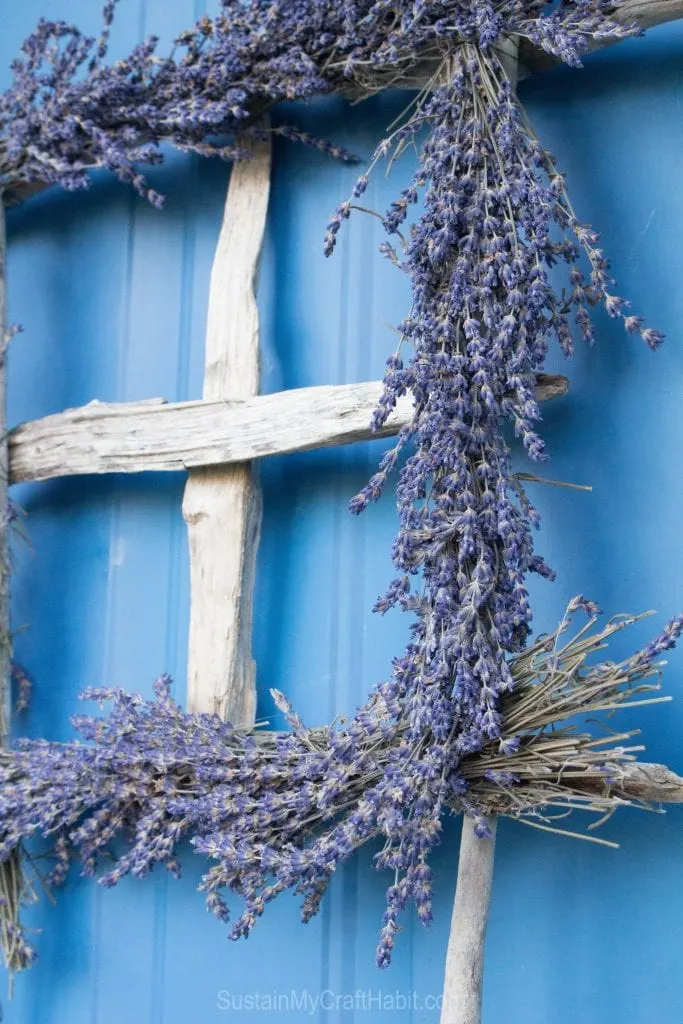 The idea of making a square wreath for my front door has been bouncing around my head for a while now and when the lavender came in bloom I knew that I had to make it. When I mentioned it to mom she said "you should make it look like a window". And voila, the window wreath was born!
Given all the time we've been spending at the beach, nothing but driftwood would do for the frame of this project.
What you'll need:
Bunches of dried lavender
6 pieces of driftwood: 4 for frames and 2 more interesting pieces for the cross-bars
Fishing line

We cut the fresh lavender when it was at the peak of it's bloom and not yet drying out (mid-July). While still fresh, we tied together 15-20 stems of lavender in small bunches with the lavender stems themselves and put them in a cool, dark place to dry for one week.
In the meantime, we began to form the "window frame". We chose driftwood at varying lengths and textures and played around with the look until we were happy with the arrangement. We started to assemble the wreath at one corner by overlapping and twisting wire in an "X" shape until the corner was secure. We repeated this technique on all other corners. The cross-bars were attached using a similar overlapping and twisting method.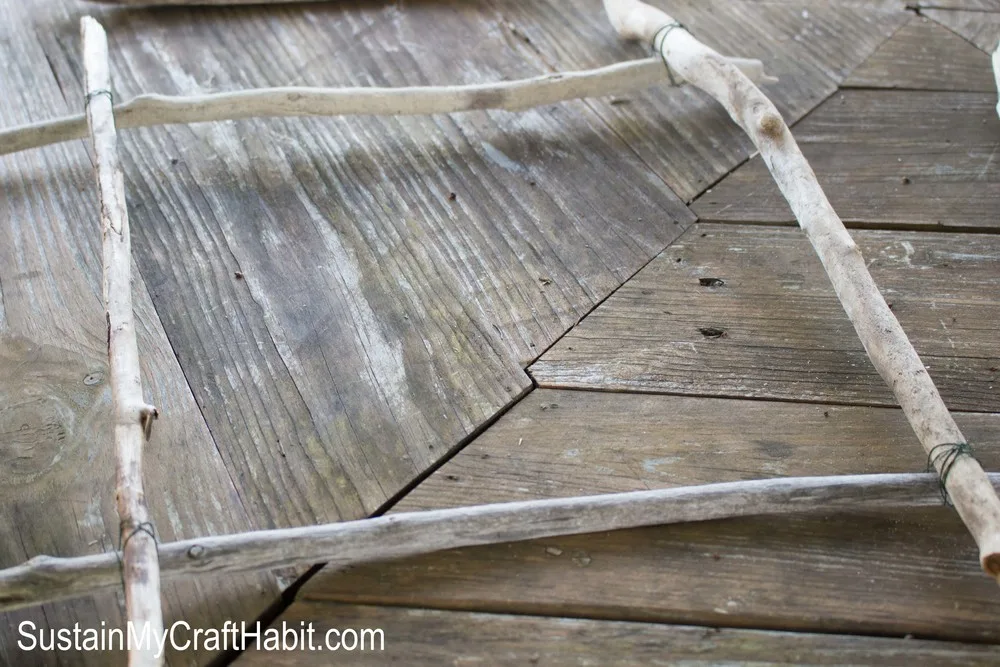 Once the lavender was ready, we took one bundle at a time starting at one corner and began to tie them to the frame using fishing line. This really works best because of it's strength and invisibility. With a cool summer breeze and the sweet and soothing aromas of the lavender, we continued tying the bundles all the way around until the window frame was fully covered. The final bunch was gently tucked under the first one, and then we trimmed the ends for a tidier finish.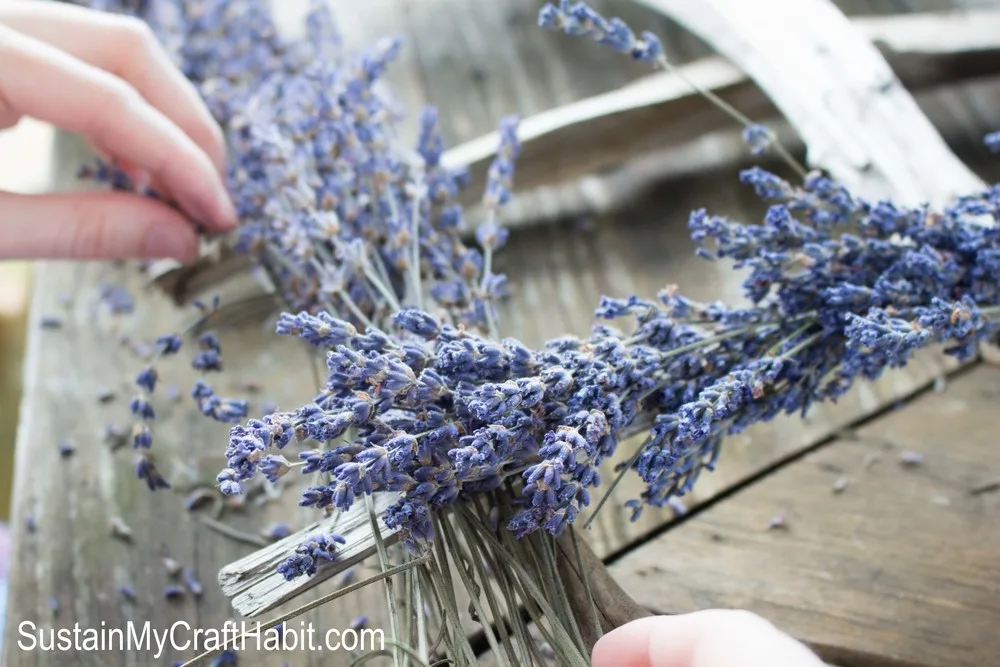 The combination of the delicate and fragrant lavender with the raw and natural driftwood is a perfect balance. It has inspired us to grow more lavender in our gardens next year and to collect more driftwood from the beach!
What unique wreaths have your created or thought to create?