One of our favourite summer activities is collecting driftwood at the beach of our family cottage on Lake Huron, Ontario. It's fun to imagine where these nature-made pieces started from, how far they traveled and how unique each little branch is. We worried early on that we'd quickly run out of ideas for driftwood crafts, but they just keep on coming! Here you'll find over a dozen reasons to collect some beach wood this summer.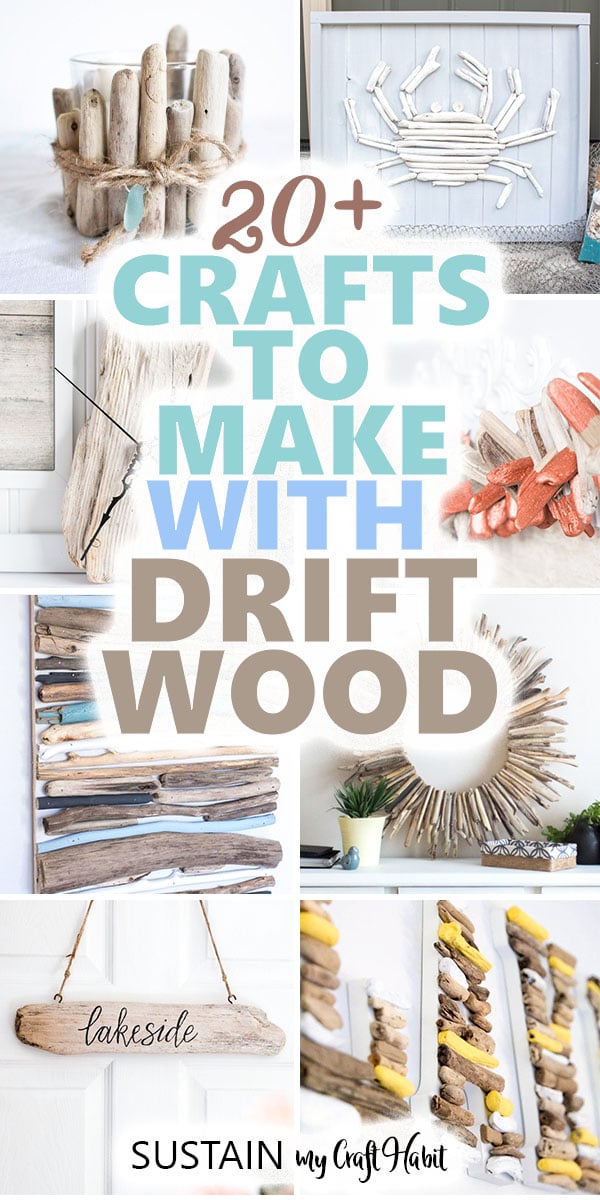 We also thought it would be a fun opportunity to highlight some of our favourite driftwood crafts to make here on Sustain My Craft Habit. Scan through them all and let us know which is your fave in the comments below! And if you're wondering where to buy driftwood for crafts, check out our own Etsy shop where we're happy to fulfill custom driftwood orders.
DIY Driftwood Crafts to Make this Summer!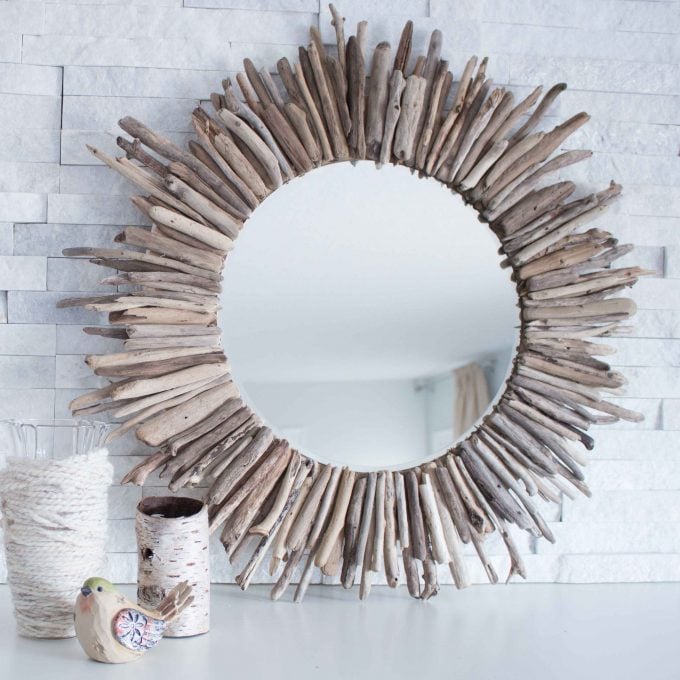 Our starburst mirror tutorial is by far one of our most popular DIY driftwood projects on the blog. You can find out how we made it without using a nailer gun. And while there, grab a free DIY workbook for the project.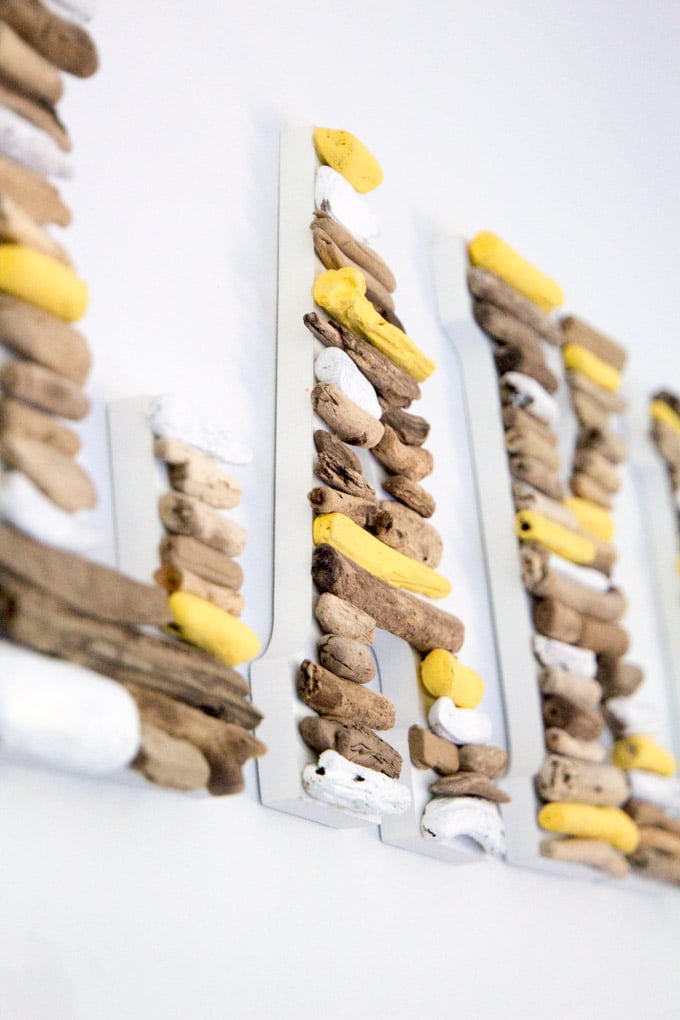 We made this little LAKE sign for the Lakeside Bedroom at the cottage. We shared the full how-to tutorial over on The Happier Homemaker blog.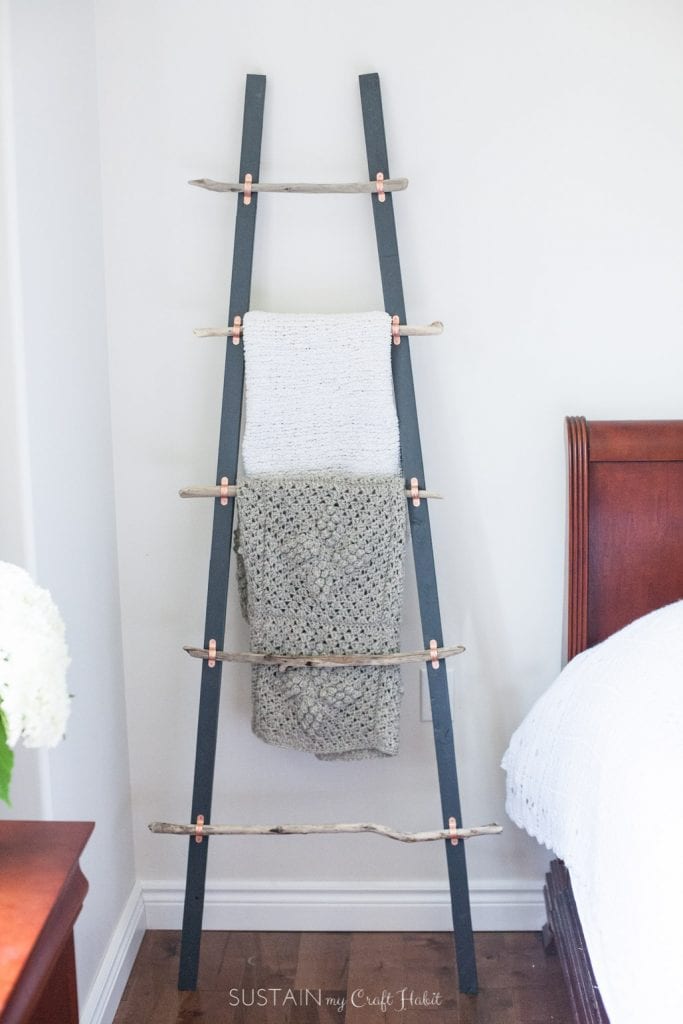 This blanket ladder is both a beautiful piece of home decor and functional for storing blankets.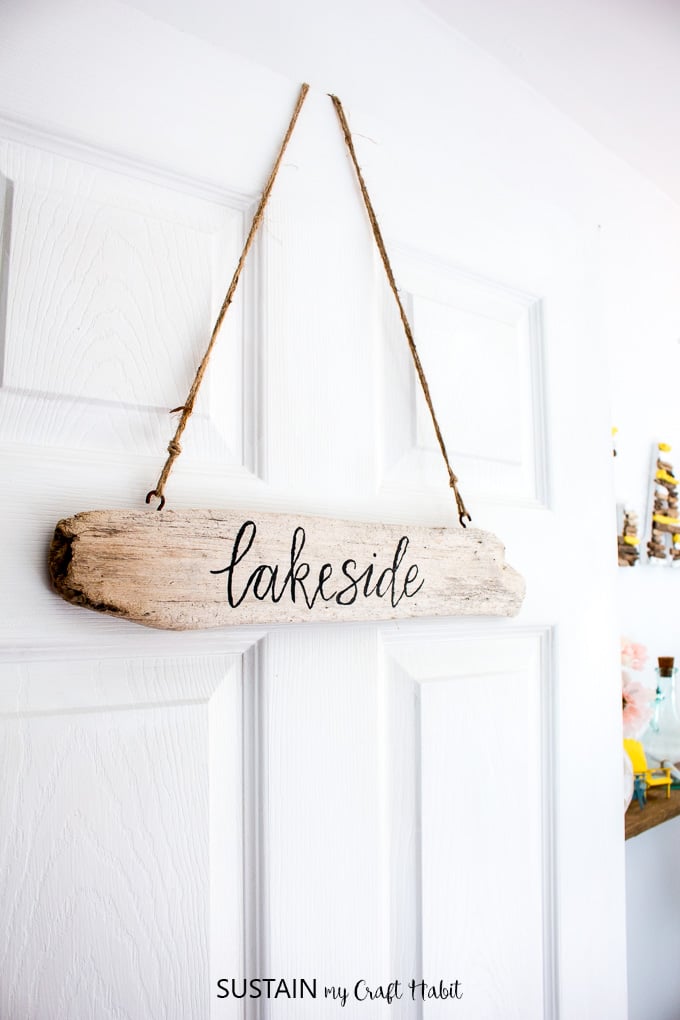 Give each bedroom a name and then make some rustic signs for them! We have this one at our Graystone Beach cottage!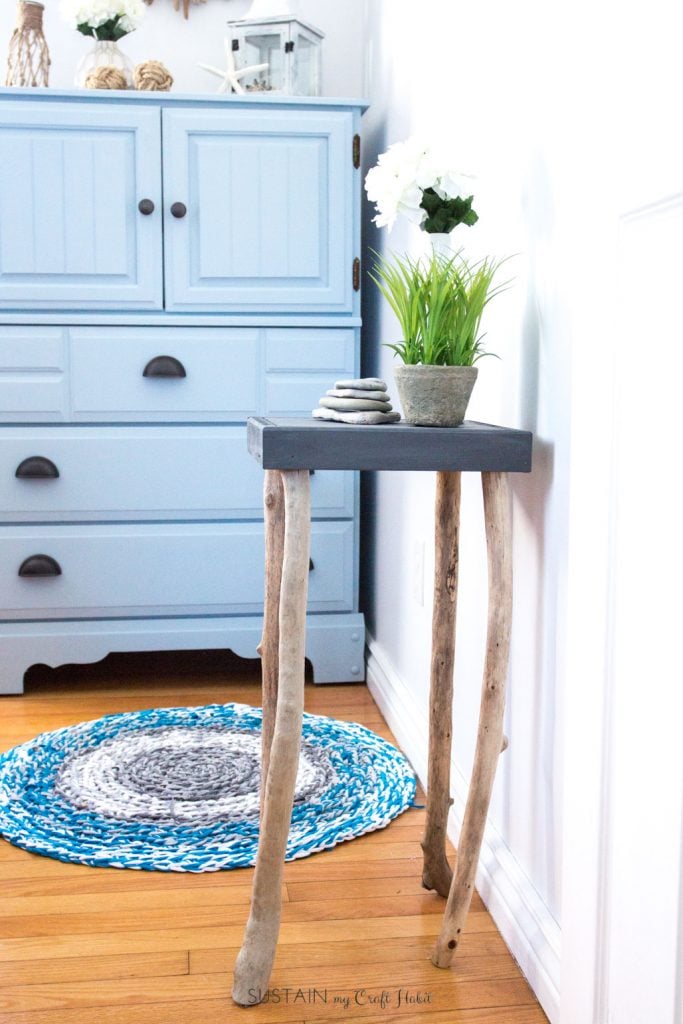 If you'd like something a little whimsical, go for a DIY nightstand with quirky driftwood legs. We love how one of our readers described this piece: it looks like it's saying "Go on without me, I'll catch up."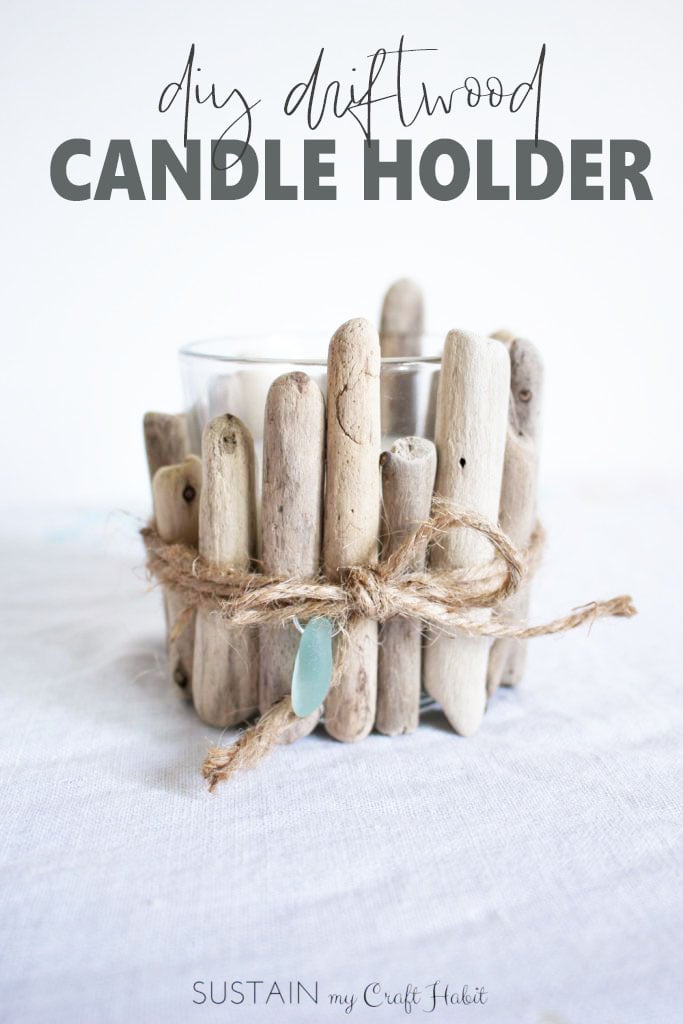 Dress up any store-bought candle with some driftwood for a simple, coastal touch.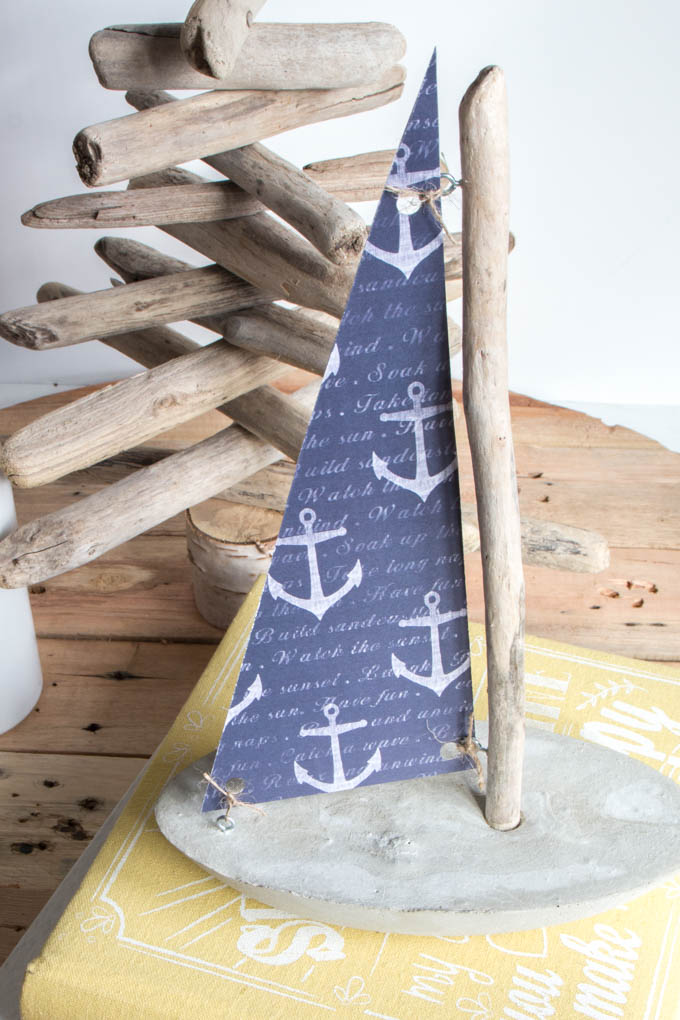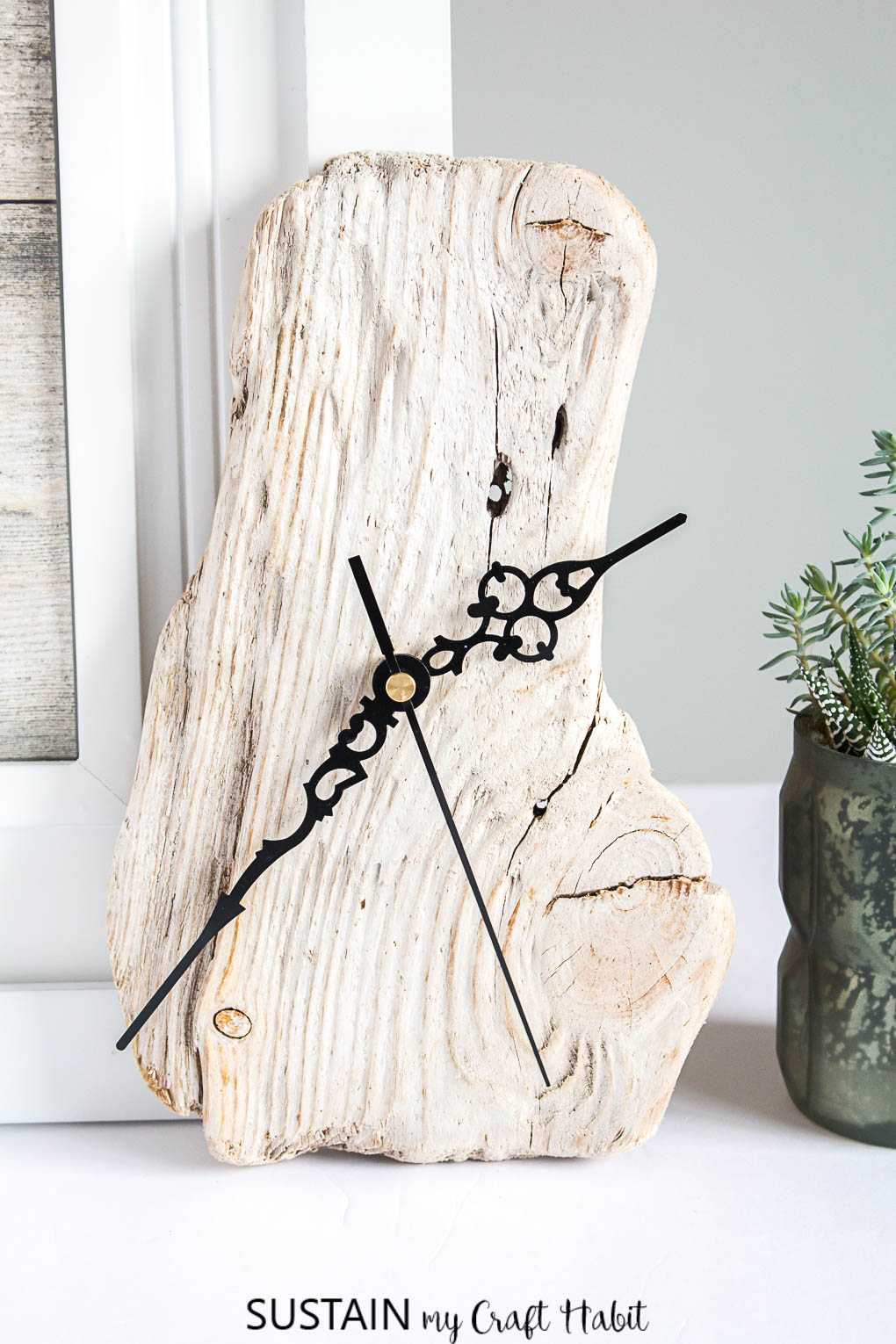 This little rustic clock was super simple to make with a piece of driftwood and inexpensive clock mechanism from Amazon.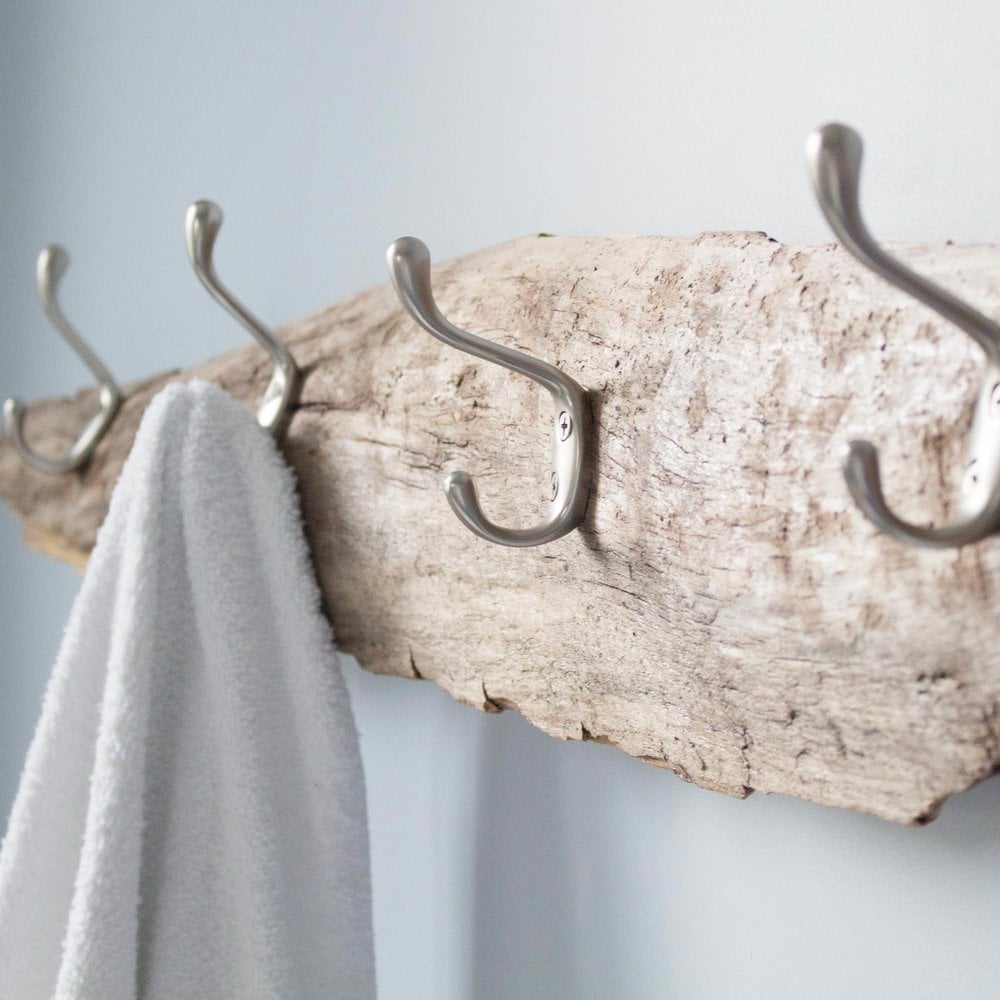 This inexpensive towel rack is perfect for the bathroom or to hand towels by the pool.
We made this driftwood wreath last summer and have used it in so many ways! Although nice and beachy, this simple rustic wreath is versatile and beautiful. If you prefer to buy rather than DIY, we have this lovely available in our Etsy Shop.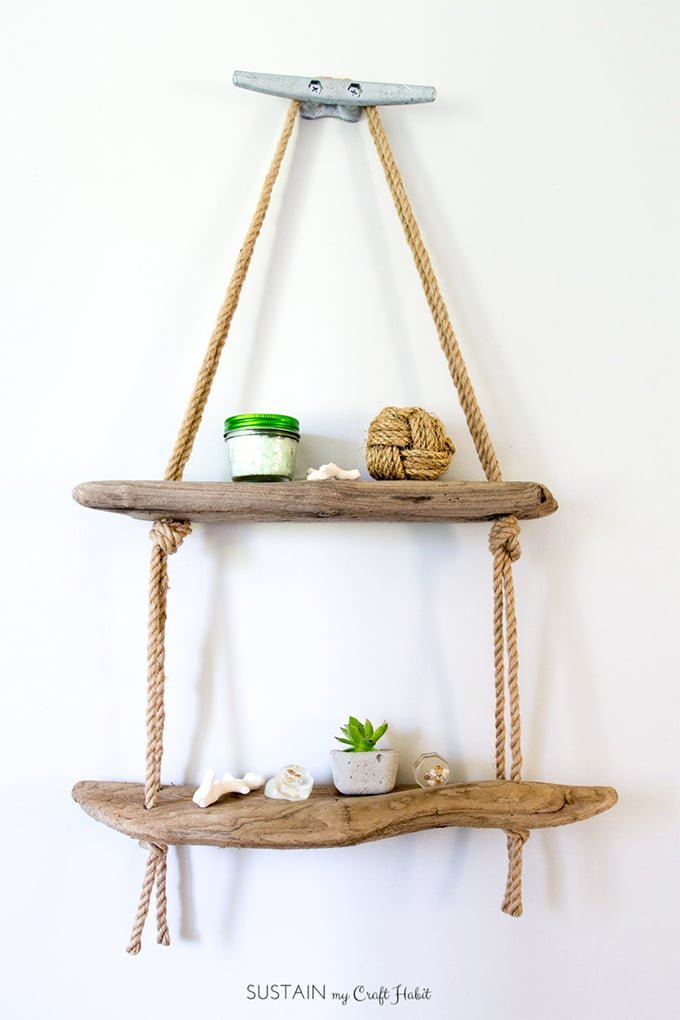 The anvil style hook gives this coastal hanging shelf a fun nautical vibe.
One of our favourite pieces to date, this painted driftwood wall art is the perfect statement piece for any room in your home or cottage.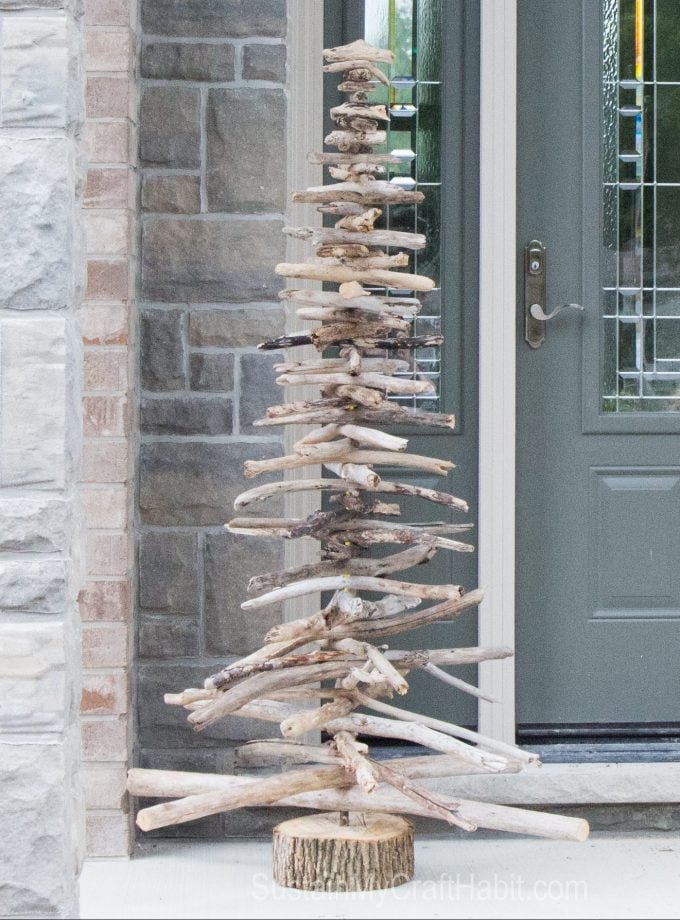 Although it's a "driftwood Christmas tree", we have our 6-foot tall tree out front year-round. If you prefer a smaller version, we have these table-top driftwood Christmas trees also available in our Etsy shop.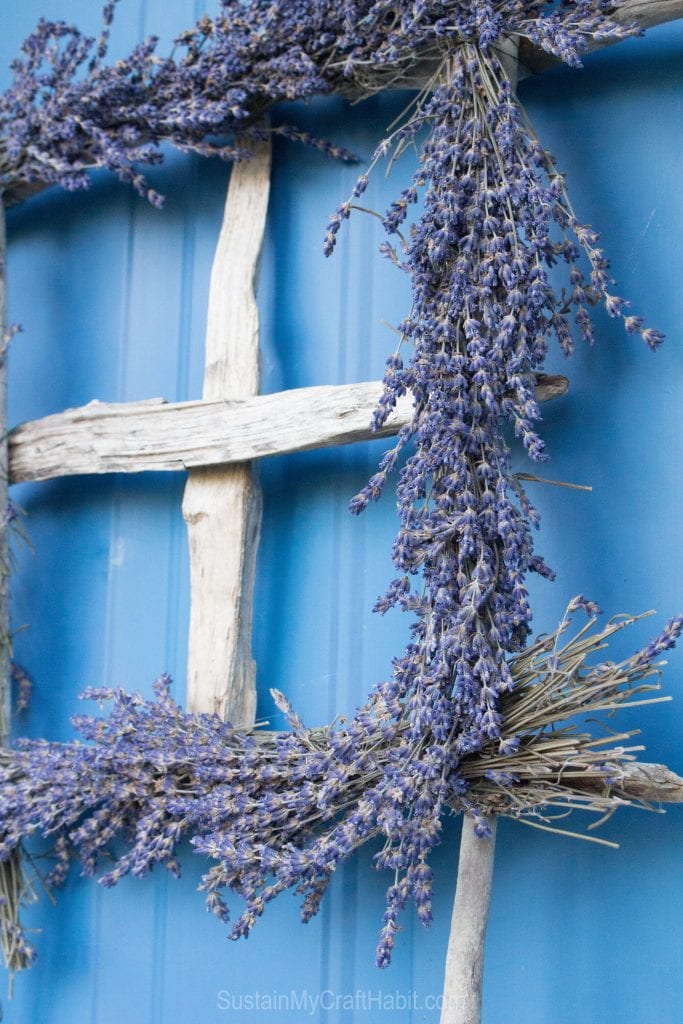 We used a few pieces of driftwood and some lavender to create a gorgeous, rustic wreath for the front door.
This piece was just a fun way to display some of the heart-shaped beach glass and stones we love to collect each summer.
We must admit that Crabby here was one of our more challenging driftwood craft projects to make. However, he was totally worth it! Sonja and I share custody now 😀 .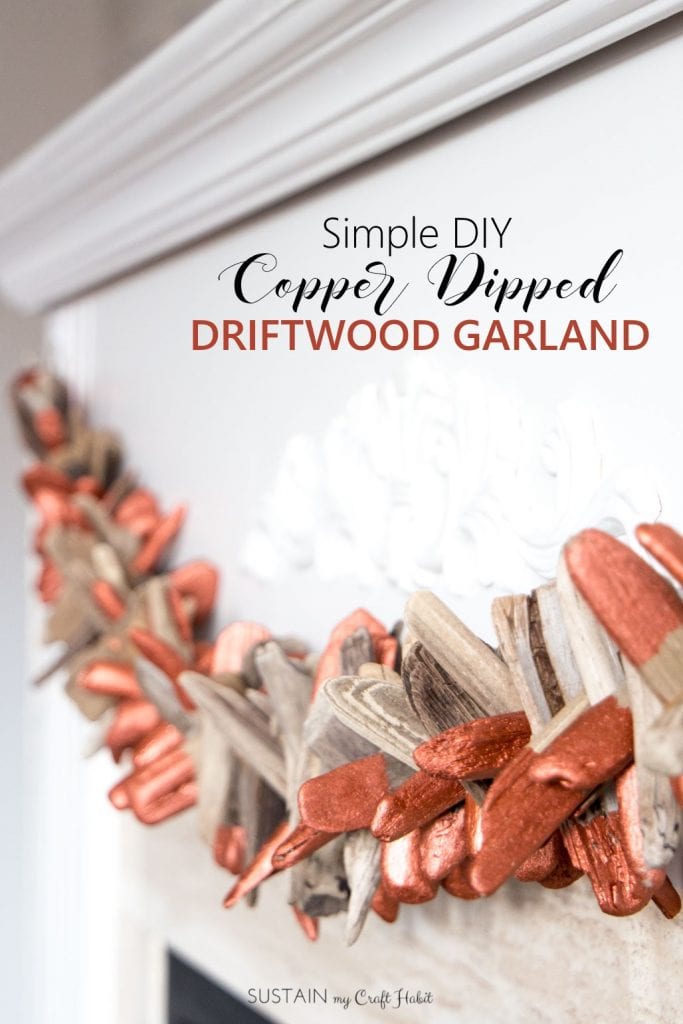 This copper-dipped driftwood garland made a lovely addition to my rustic Christmas mantel several years ago.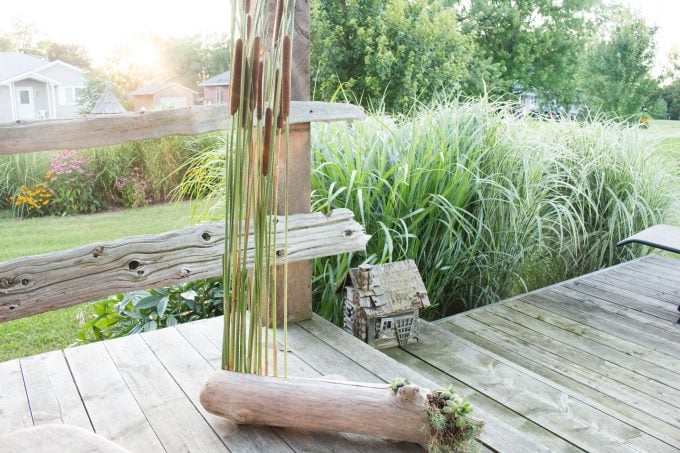 One of the first projects we shared on the blog, this unique porch decor included cattails and a cluster of pretty succulents.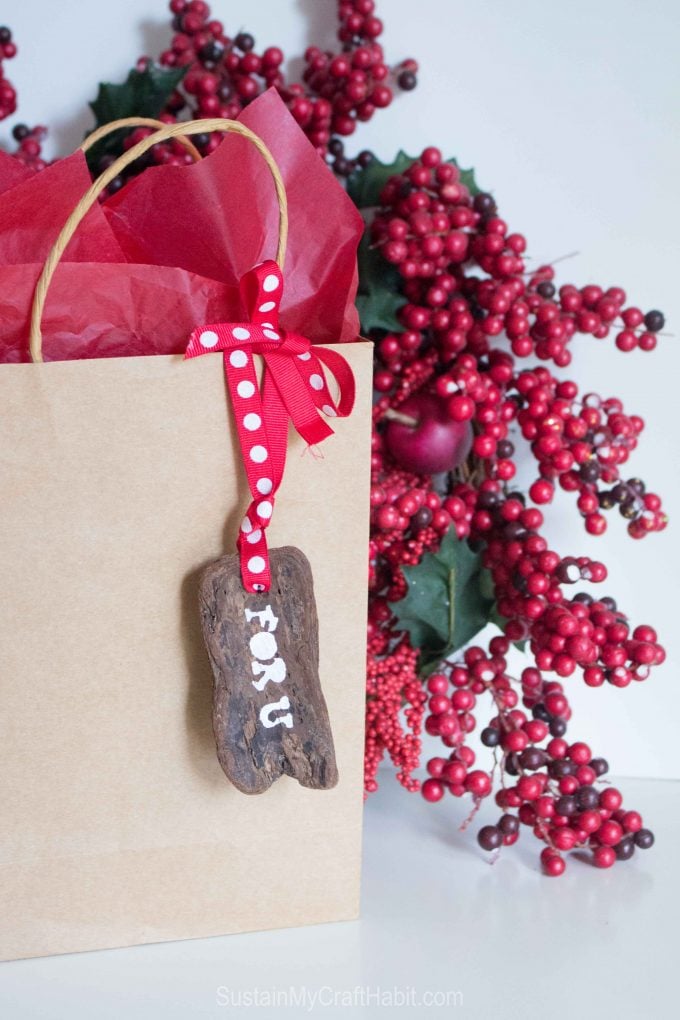 Use pretty pieces of driftwood and some stamps to create one-of-a-kind gift tags for the holidays.
We hope you've enjoyed these driftwood craft ideas. Did we convince you to collect some this summer? We'd love to see your creations if so! Be sure to tag us @sustainmycrafthabit on Instagram.