It's true what they say…"if you look for it, you'll find love all around us". Last summer, when friends were visiting us at the cottage, their 9-year old daughter found this incredible piece of sea glass on the beach. Not only was it a rare aqua green colour, but it was perfectly shaped like a heart! We've never seen anything like it before and are not likely to again.
Her finding of this rare piece of beach glass got us looking for hearts on the beach all summer; and not just glass but stones as well. Over time, with the help of the kids, we collected quite a few heart-shaped rocks. We were originally thinking of using them for jewelry (which we still might). But we're big fans of coastal decor if you haven't guessed already, and the idea of a hanging mobile for the wall came to mind.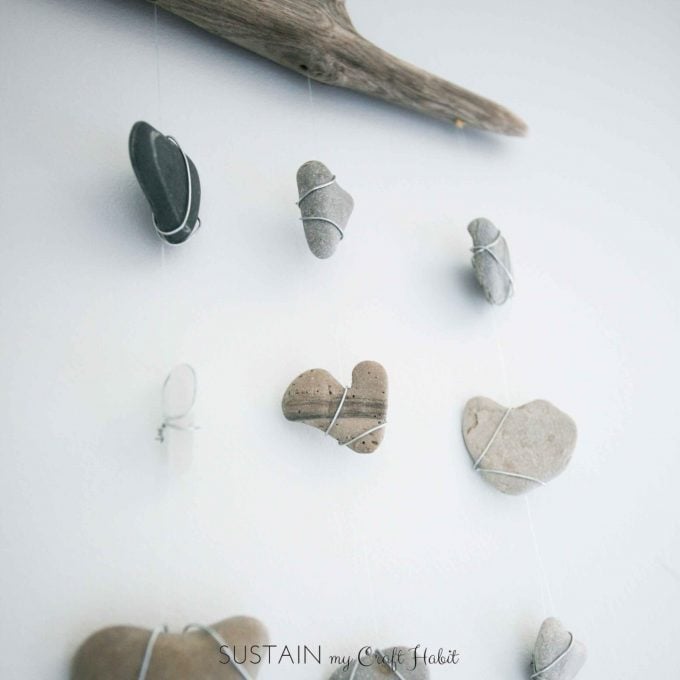 There were a few possible ways to make this type of nautical decor including drilling holes into the rocks and sea glass (complicated), gluing them to yarn or string (potentially messy), or wrapping the stones with wire (the route we finally took). To give the coastal mobile a light and floating look, even with rocks, we went with invisible fishing line to assemble and hang the pieces. You can also check out our "how-to" video below.
HOW TO MAKE YOUR OWN "HEART OF STONE" NAUTICAL DECOR WALL HANGING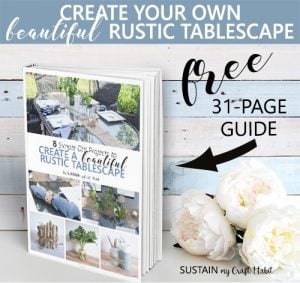 Supplies:
1 nice piece of thick driftwood, or a branch, 8 inches long
9 heart-shaped flat stones or sea glass
20 gage craft wire
finishing line
drill
clippers and scissors
wooden dowel
Instructions:
1. Wrap each rock you've selected with wire. We tried a few different approaches but ended on the approach in the photos.
2. Once the rocks and/or sea glass have been wrapped, arrange them how you would like them to appear in the mobile. We went we three sets of three rocks. String one doubled piece of fishing line through the back of each set of three rocks. To hold the rock in place along the string, wrap the fishing line around the wire once at the backside of the stone. This will help to keep the rock in place while still giving you the ability to slide the pieces up and down to achieve your desired look (tying the rocks in place is also an option but then you've fixed them in one spot).
3. Drill three evenly-spaced holes into the piece of driftwood and thread the strands of rocks through each hole. To secure the fishing line in place, cut small wedges from a wooden dowel and gently tapped them into place. Trim the excess fishing line from the middle strand and tie the excess line from the outer strands together to make the hanger for your new nautical décor.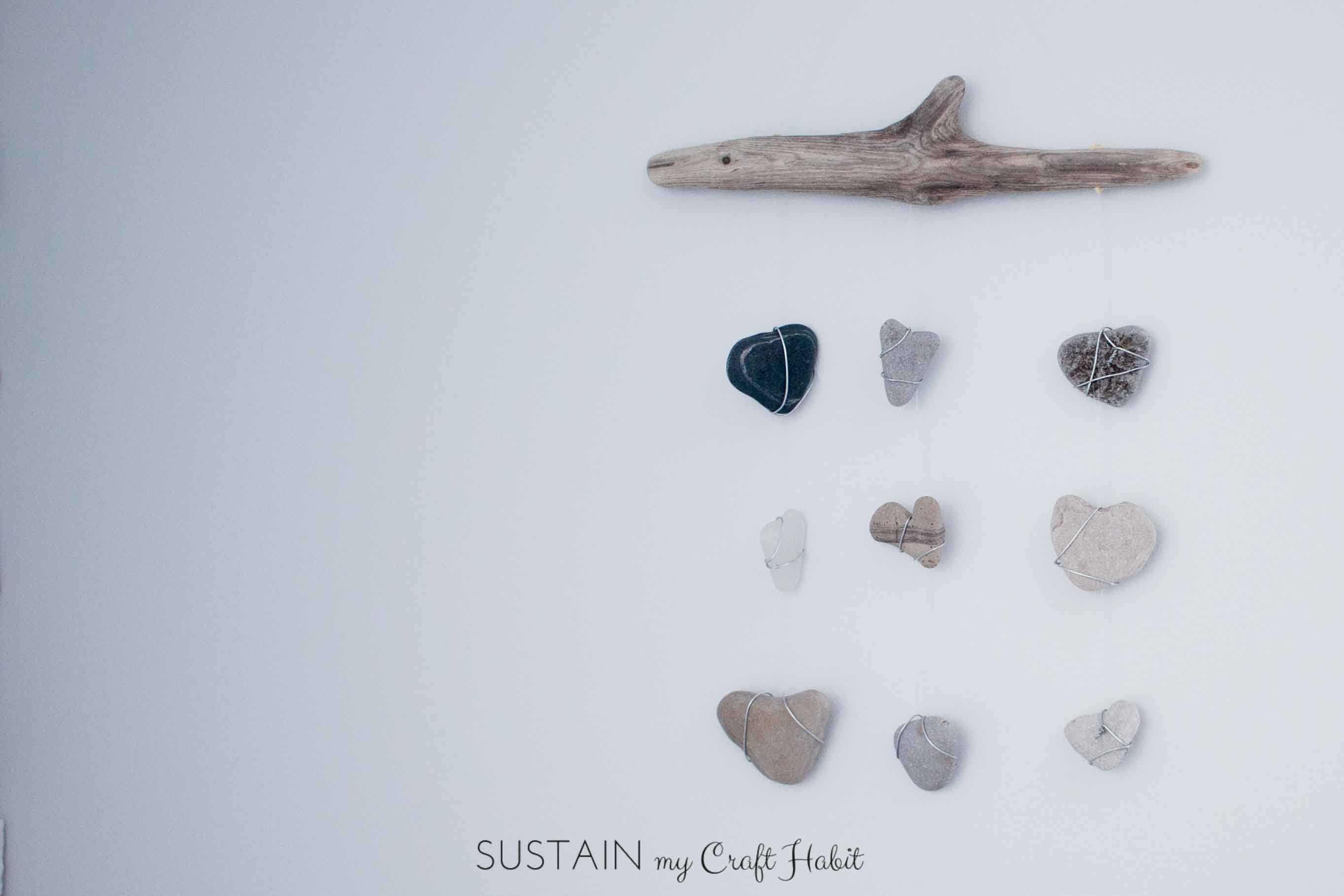 We've also made a video for this project. You can check it out here and the other videos on our little You Tube channel.
We're so happy to have a relatively simple way to display our beach-found treasures. And we didn't really notice until taking the photos of the completed project, that the piece of driftwood looks like a fish! The driftwood, stones and piece of sea glass give the mobile a lovely romantic, rustic and coastal decor feel and bring back memories of the summer. We can almost feel the warm sun and hear the lapping waves of the beach. Almost…
Do you have a collection of sea glass and/or driftwood that you're looking for a way to use?