It's no secret that we love collecting and creating with driftwood. Over the years we've found many larger, flat sided pieces of driftwood that would make a perfect hand-lettered DIY driftwood sign.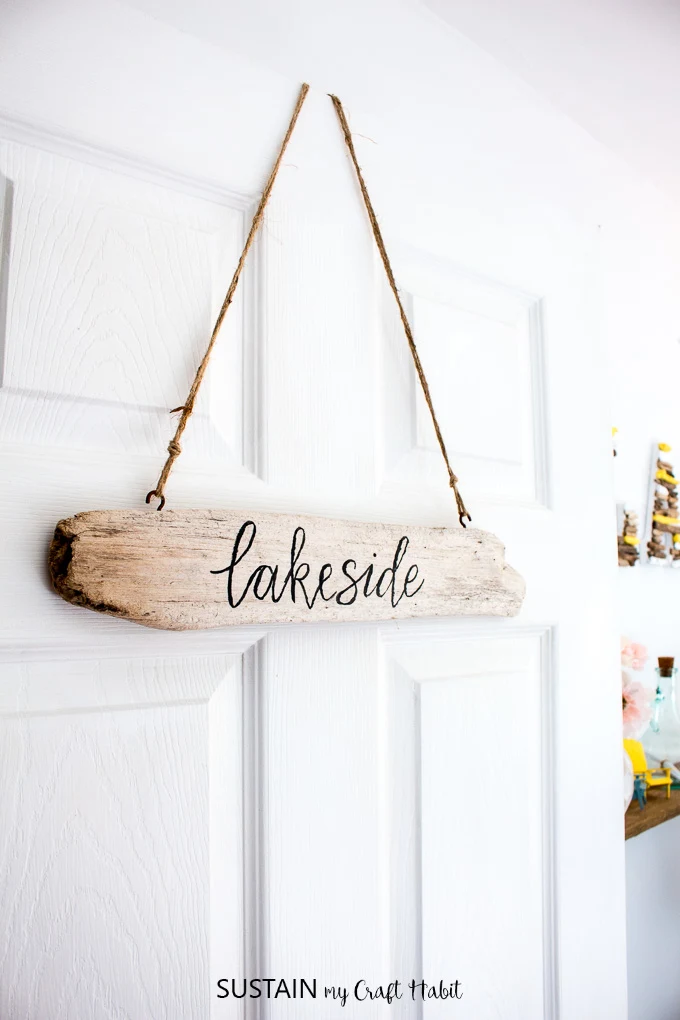 These driftwood signs can be hung on doors, walls or even fences as a fun way to bring some coastal decor to your home and garden.
DIY Driftwood Sign
"Some of the links in this post are advertisements (and will be indicated with *) for your shopping convenience. You can find our full disclosure here. "
Although there are so many possibilities, such as "welcome", "family" and "home", we decided to give names to the bedrooms in our Graystone Beach family cottage for some added personality. Over the last several months we have been renovating our family cottage and so far we've completed the beach-themed bathroom remodel and a coastal-style bedroom makeover. The bedroom facing the back is now called the Orchardview room and the second bedroom at the front is called the Lakeside room.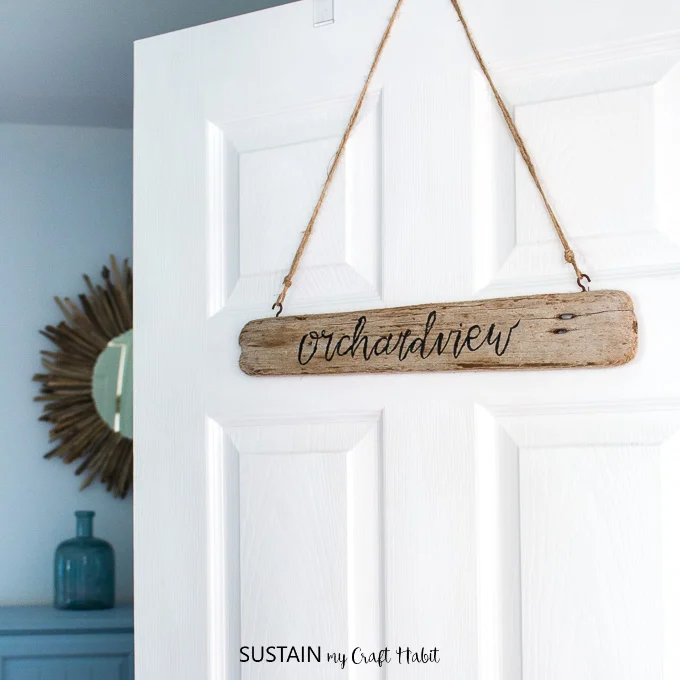 I'm not a particularly natural hand-letterer also I've been learning and practicing through the great Brush Lettering E-Course by Colleen of The Lemon Thistle*. I had an idea for the style of lettering I wanted and looked to the fonts on Creative Market for some inspiration. So here's my little hand-lettering trick for this DIY: when you find a font you like, practice the lettering on a piece of paper, then lightly write it onto the piece of driftwood. This will let you adjust the lettering if it's not centered.
Supplies Needed for a DIY Driftwood Sign
flat, rectangular piece of sun-washed driftwood
small paintbrush
paper
pencil
hooks
thumb tack
How to Make a DIY Driftwood Sign
1. As mentioned above, practice your lettering first on a piece of paper to help figure out the letter shapes and spacing. You may need to practice this a few times to get the lettering you like.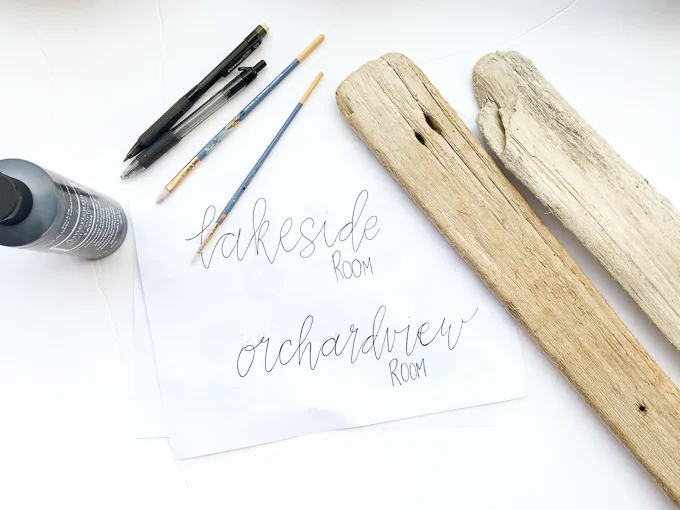 2. Using a pencil and the paper sketch as a guide, lightly duplicate the lettering onto the cleaned driftwood piece.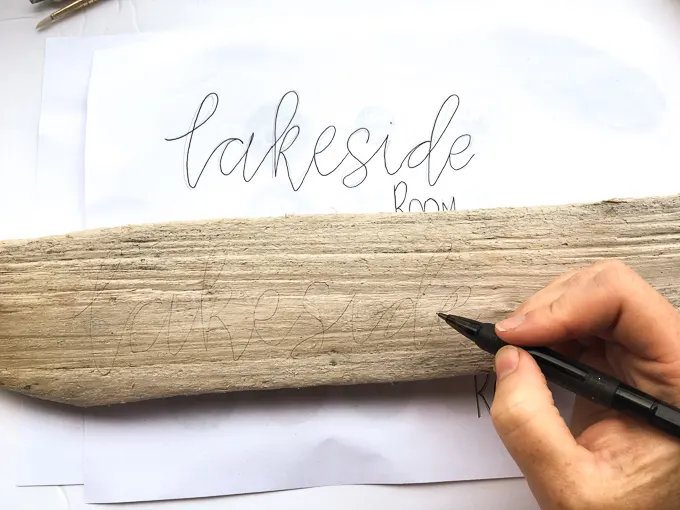 3. Once you're happy with the penciled lettering, paint over it with a small brush. Go slowly and use thin lines for the first pass.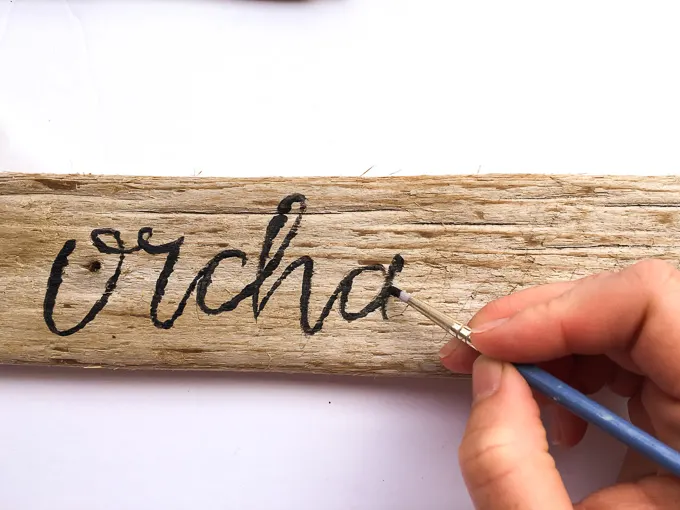 4. Fill in any light lines and "thicken" any of the down-stroke lines.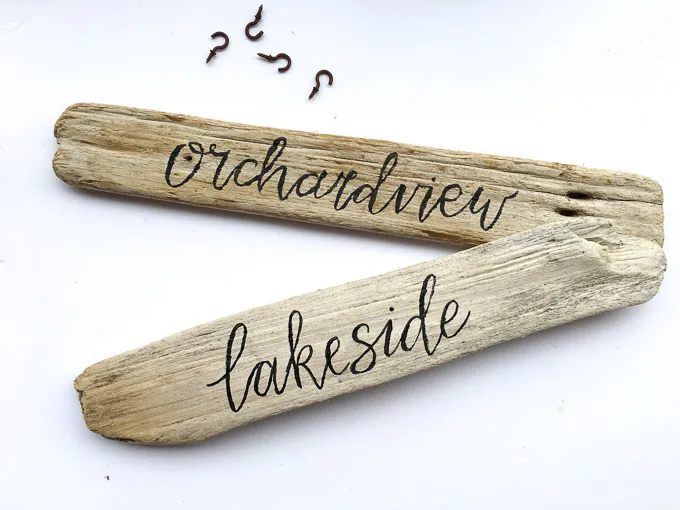 5. Once dry, attach two hooks to the top of the driftwood sign. Tie the twine through the loops creating a hanging "v" shape. Hang on the door by placing a flat-head thumb tack in the top of the door.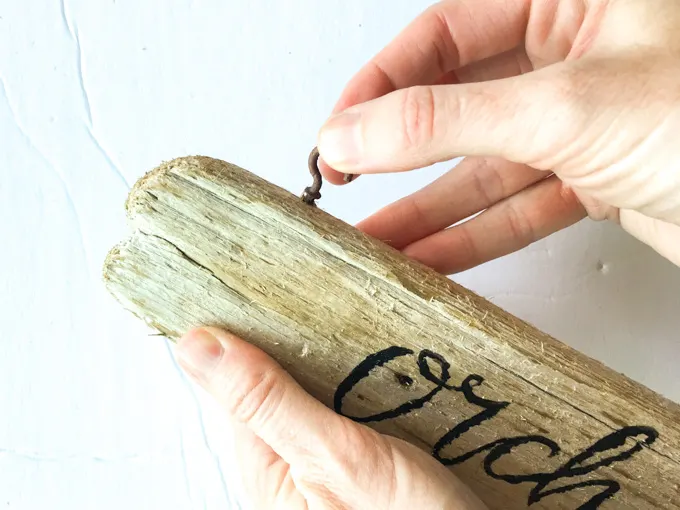 These driftwood signs look adorable hanging on the doors of the newly made over beach-themed bedrooms.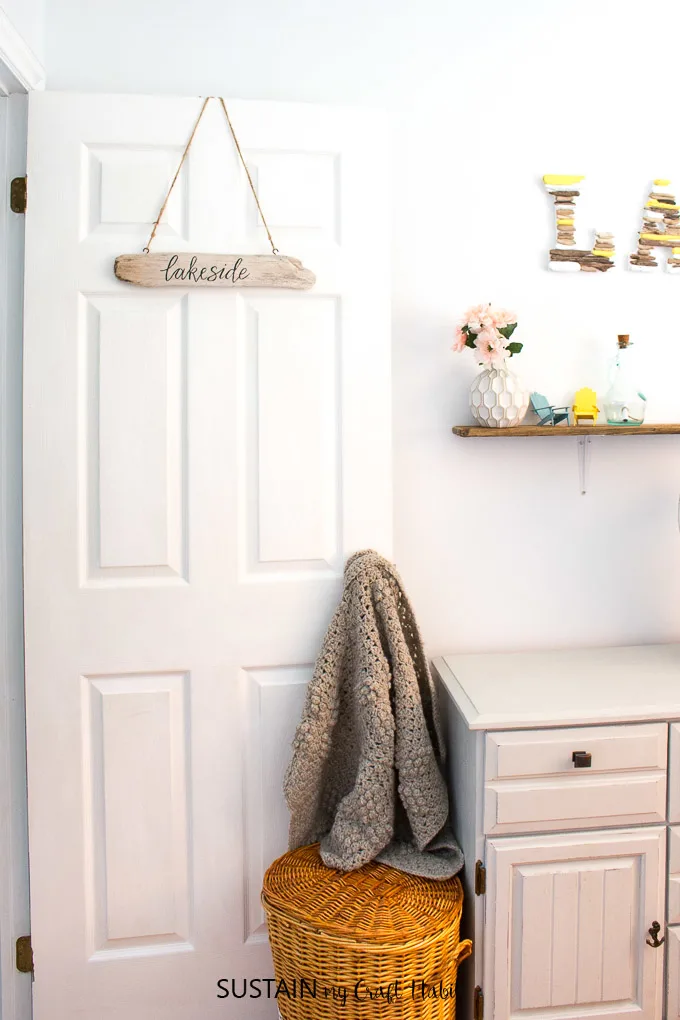 What would you hand letter on your driftwood?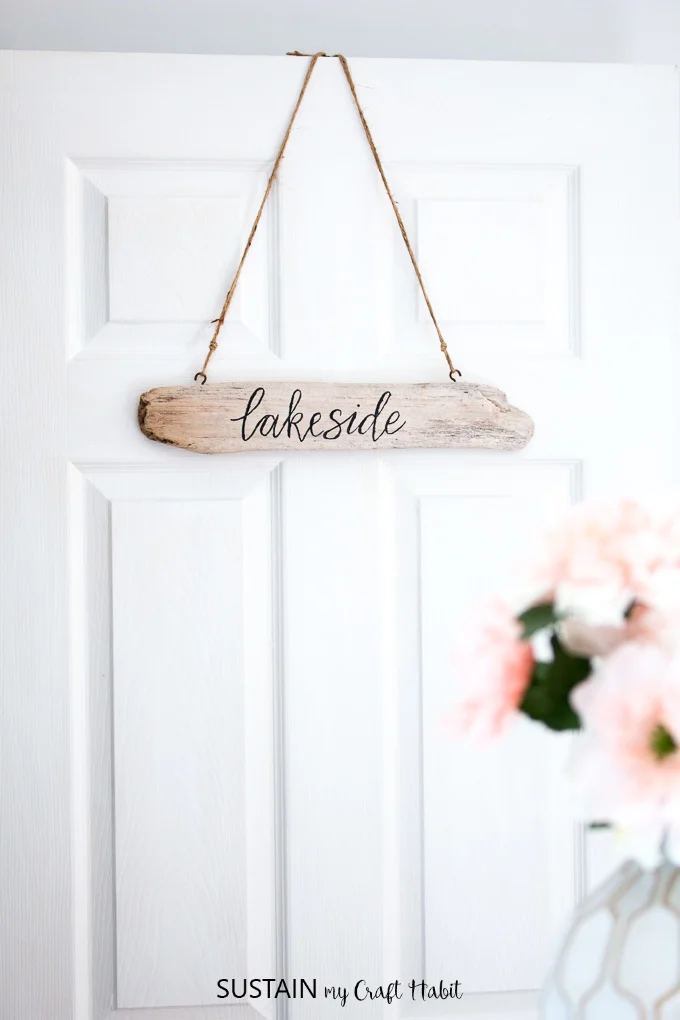 If you like driftwood DIYs, check out these other wood craft ideas:
**This post originally aired on Crafts by Amanda.