Are you looking for a way to bring in some coastal vibes to your home decor? If so, DIY seashell wind chimes are just what the seaside ordered!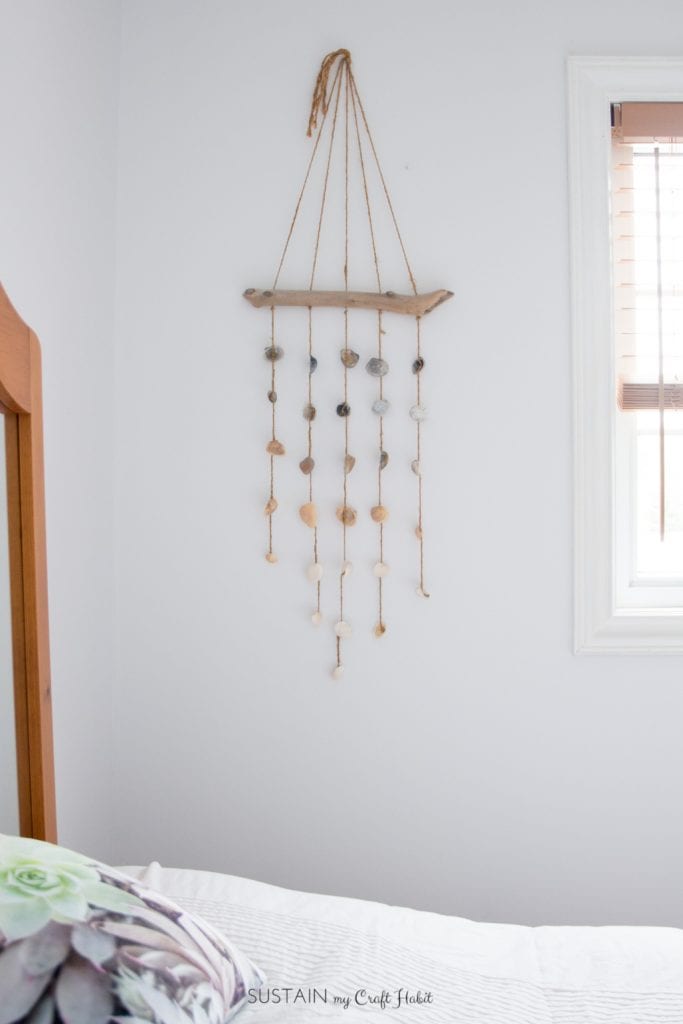 We first made this seashell wind chime with our Craft Habit Social community where we used materials from nature to make quick and easy DIYs. This chime was one of five DIYs we made that together outfitted our backyard patio.
We are now bringing it indoors as a part of our cottage coastal bedroom makeover. SO far we've….
Next on our list was to add this simple wind chime as a wall hanging on that Orchardview Bedroom wall by the window. This chime is very easy to make and requires just a few materials as described below.
Materials Needed to Make Simple Seashell Wind Chimes:
Check out our quick video on our YouTube channel for the instructions on how to make your own DIY seashell wind chime or hanging wall art.
Can you hear it clinking in the warm summer breeze? Are you feeling relaxed yet?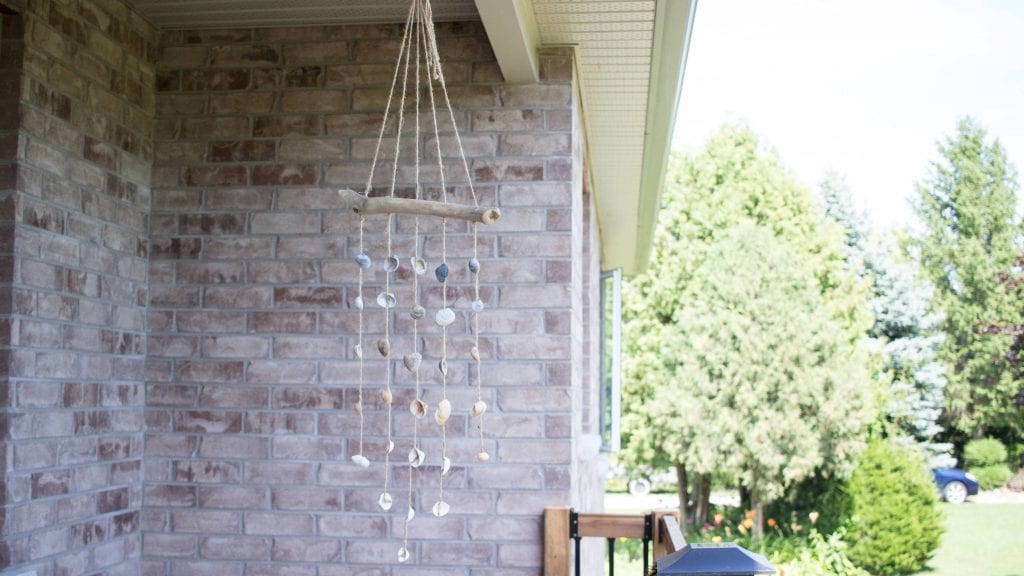 You can hang this piece of art outside or keep it as part of your indoor coastal decor. For very little cost it makes a substantial and one-of-a-kind DIY wall hanging to help get you in the beachy zone all year round.