Join the Craft Habit Social!
(Formerly the SIMPLE DAILY DIY Creativity Challenge)
UNLEASHING YOUR CREATIVITY HAS NEVER BEEN SO FUN AND EASY
The Craft Habit Social is a fun community of like-minded individuals who love to make things simply for the sake of expressing our creativity.
In this community you will find:
simple and inspiring craft and DIY ideas;
regular creativity challenges where we get to make things together;
tips and resources to help hone your creative skills;
lots of support and encouragement along the way!
The best part is that we all be share our creations in our amazing, supportive and positive Facebook group and Instagram Community.
---
Give yourself just A FEW MINUTES a day to make something, unwind, feel productive and happier
It's a MUST!
We are big believers that crafting and hobbies are a NEED in addition to a fun and productive way to spend time and have the science to prove it:
So, based on the science, unleashing and expressing your creativity is a necessity for mental wellness, energy and happiness.
JUST CONSIDER THIS COMMUNITY AS YOUR FREE THERAPY!
---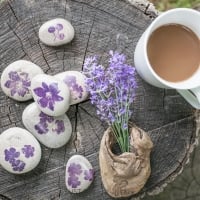 ---
WHO IS THE CRAFT HABIT SOCIAL FOR?
You! If you're here and curious, you have to give this a try. You have nothing to lose! 😀 You can withdraw from the mailing list at any time. But seriously, this community is ideal for those who:
would love to "make" and be creative more, but just can't seem to find the time;
have a bit of time but can't always think of what to create;
are looking to connect with others who also like to create and craft;
just would like to see others create.
---
---