There are so many creative ways to use pine cones in your crafting, wedding, home decor and more. If you're wondering how to clean pine cones for crafting, you've come to the right place. Whatever your inspiration, we'll show you a simple and natural way of pine cone cleaning before you start crafting.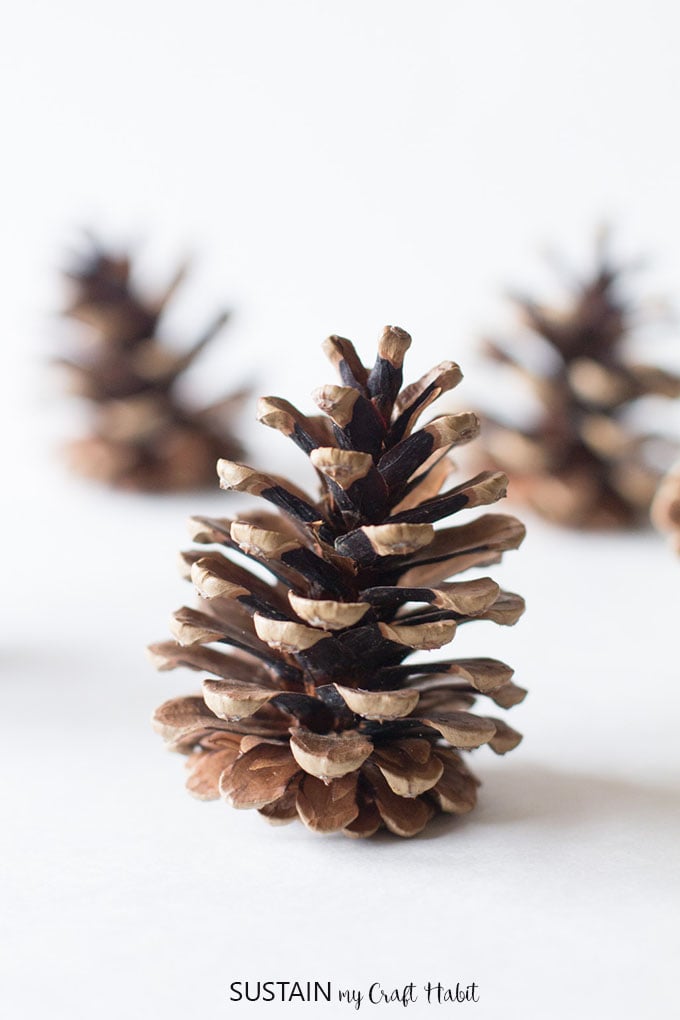 We love to create rustic decor and crafts using pine cones, such as our DIY wall hanging and our easy DIY burlap wreath. We take our cones pretty seriously as we've been selling beautiful Canadian pine cones in our Etsy shop for a couple of years now.
It's a good idea to always clean pine cones ensuring they are free of dirt, insects or other clippings and debris. This is particularly important if you are planning to use them in tablescape projects such as a centerpiece, place card holders or napkin weights. You can check out how we recently used them to make DIY pinecone pineapple party decorations.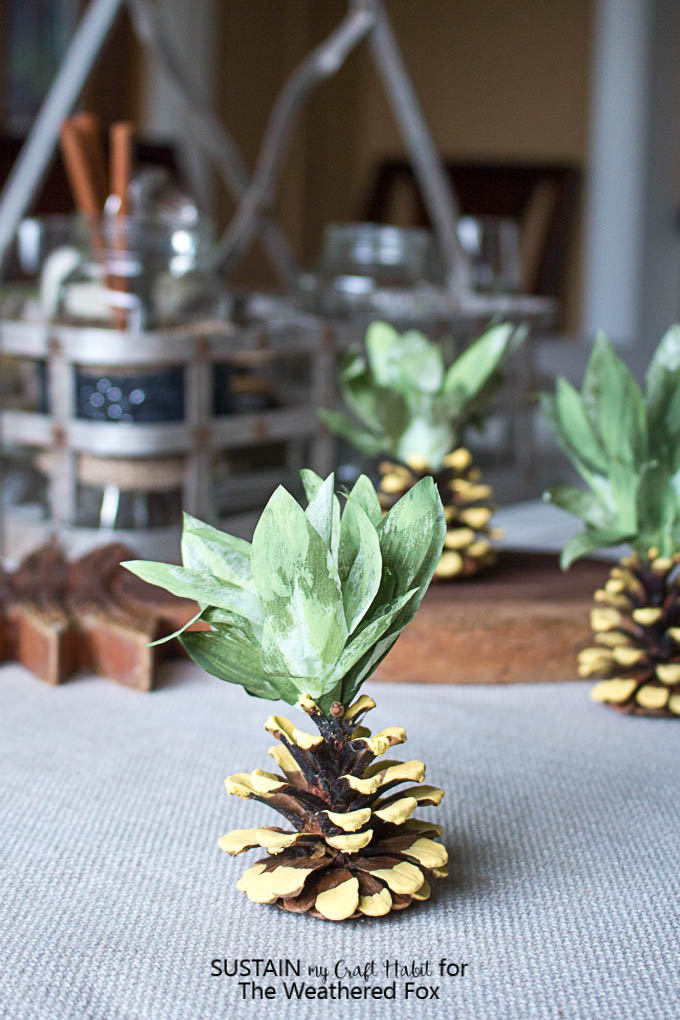 Pine cones make great accessories for rustic weddings, to make rustic wall hanging for the home and can even be used for practical reasons, such as campfire starters!
Supplies Needed for Cleaning Pinecones:
*This post contains affiliate links for your shopping convenience. You can read our full disclosure statement here.
Pine cones
Cookie Baking Sheet
Parchment Paper
How to Clean Pine Cones:
Using a coarse brush, scrub away at and in between the scales of the pine cone.
Note: If your pine cones have a lot of dirt and dust on them, you may want to wash them as well. Pine cones will close up when wet, so you'll want to work quickly in small batches. Add the pine cones to a small bucket filled with warm water and bit of dish washing soap. Before they have a chance to close up, scrub away the dirt. Set them on a flat surface and let them dry for 1-2 days at which point they will open back up.
Line a flat baking sheet with parchment paper. Place a single layer of scrubbed pine cones on the lined baking sheet.
Preheat oven to 220 degrees F. Bake for 20 minutes.  Oven temperatures vary so ensure to closely monitor the pine cones while baking in the oven.
Let cool completely before using.

If you'd rather not go through the trouble of collecting and cleaning your own, or if they aren't readily available to you, you can purchase beautiful cleaned pine cones directly from our Etsy shop.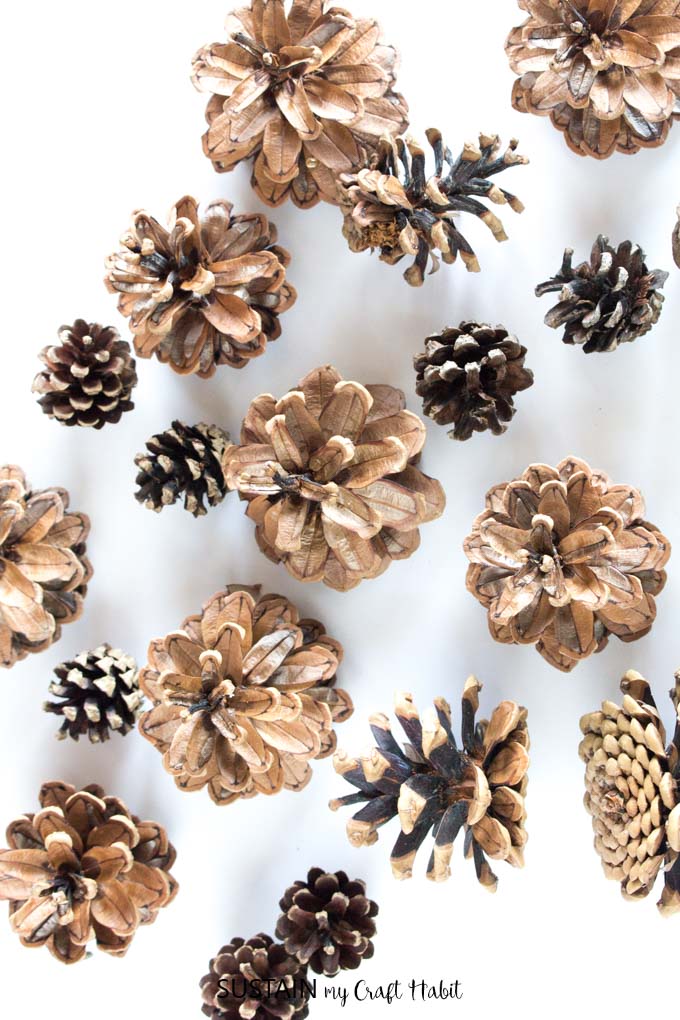 Happy pinecone crafting (and cleaning)!