If you recently purchased a Cricut cutting machine, this full list of amazing Cricut projects for beginners will inspire you to jump right in and get started!
The Best Tutorials for Cricut Projects for Beginners
As Cricut newbies ourselves a few years ago, we can remember feeling intimated by our new ultimate cutting machine. Wondering where to start and what all we can make with it. Actually, we even wbout the 4 things we didnt know about the Cricut Maker before getting it.
Since practice makes perfect, it's best to just jump right in! But starting with simple craft projects or detailed tutorials will ensure you get comfortable using your Cricut machine. Here is a list of beginner projects to try, everything from paper to vinyl to iron-on and a few things in between. In no time at all, you'll feel like a pro!
Beginner Cricut Paper Crafts
Mugs, Cups and Tumblers
Cricut Leather Crafts
Beginner Easy Press Projects
Labelling Projects
DIY Signs with Cricut
Seasonal Felt Crafts with Cricut
Other Creative Decor Ideas
Now that you're a Cricut Pro…
Now that you're a pro at using your Cricut, check out this beautiful paper peony photo frame project and these creative Cricut projects to sell.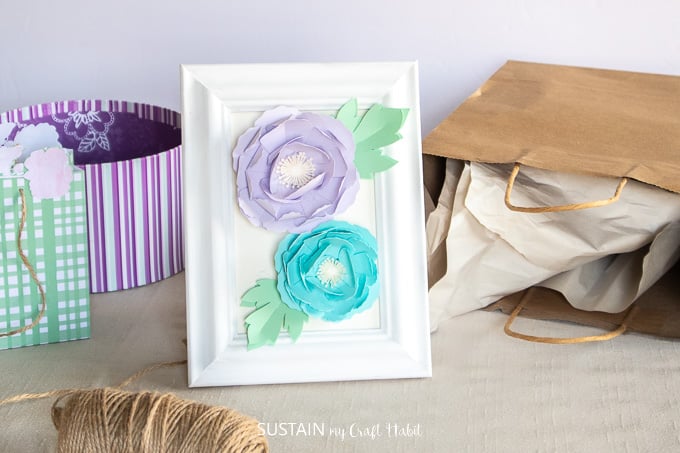 Other Uses for Your Cricut
Not only is the Cricut fun to use for crafting, but it can also support you with your small business, find out 5 ways it has helped us with ours. And if you have a home office like so many of us do now, check out these 10+ Cricut crafts to improve your office.
Like it? Pin it for later!