Looking of ways to put your Cricut cutting machine to work? If so, we've got you covered with this full list of over 20 Cricut projects to sell for entrepreneurs-in-the-making.
Want to receive a ton of inspiration and money saving ideas for decorating, gift-giving and crafting? Join HERE!
Get Inspired with these Cricut Ideas to Sell
Let's face it, the Cricut Maker (and any of the cutting machines from the Cricut family) are pricey. But so too is a KitchenAid Stand Mixer and an acoustic guitar; which like crafting, are also considered hobbies . And although for many of us, crafting is first and foremost a hobby that we enjoy; owning a Cricut does give you the potential to turn that hobby into a side hustle.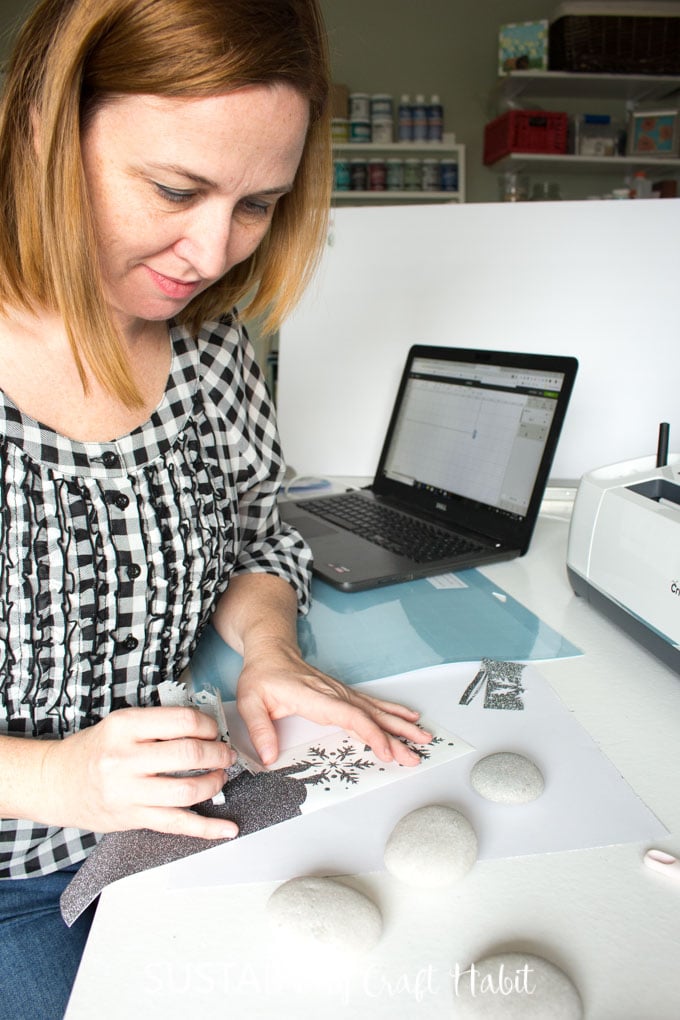 Have you ever wondered if you can make money with Cricut? We previously shared this post on 5 ways the Cricut Maker can support your small business and Cricut projects for beginners. With loads of potential for amateurs and professionals, here are just a few Cricut project ideas to make and sell.
Get updates on the latest posts and more from Sustain My Craft Habit straight to your inbox by joining our weekly newsletter. We promise to send you only the good stuff.
Trending Cricut Projects to Make and Sell
Jewelry-Making with Cricut
Cricut makes working with materials such as leather for earings, bracelets and other accessroies a breeze.
Home Decor Ideas to Sell
Cricut makes it possible to personalize and sell home decor items such as pillows, mason jars and even repurposed books!
Cricut Paper Crafts and Activities to Make and Sell
Cricut Projects for Pets
If you're an animal lover, you may enjoy making adorable pet-friendly accessories to sell to other animal lovers!
DIY Signs with Cricut
From inspiring to silly; there are so many creative DIY signs to be made and sold using a Cricut cutting machine.
Adorable Baby Accessories
T-Shirts and Other Apparel
With the use of an EasyPress, the potential to make personalized tees and other accessories is endless.
Holiday Crafts
Gift Giving Ideas for Him (and Her)
We hope this list of Cricut projects to sell has inspired you to pursue that side business you've been thinking about. If you're still just getting used to your Cricut cutting machine, check out our collection of over 20 Cricut projects for beginners.
CRICUT PROJECTS: Get access to our resource library filled with SVG cut files and other Cricut craft ideas!
Happy crafting!
Other Crafts to Make and Sell
Check out this list of 50+ mason jar crafts to sell for more DIY project ideas.