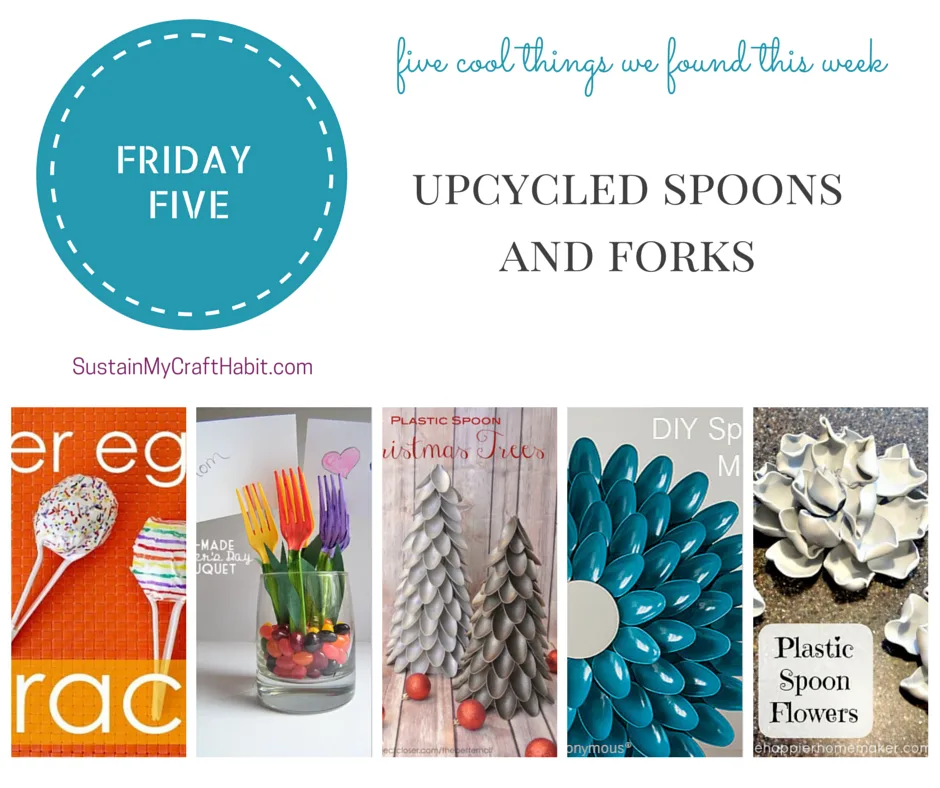 The time for outdoor get-togethers with friends and family is here! A time to enjoy each others company while enjoying the hot weather and delicious food. And with that comes the convenience and ease of using disposable cutlery when eating outdoors. So this got us thinking about what else we could do with the plastic spoons and forks that we would otherwise throw away.
Plastic cutlery is recyclable, and although many curbside recycling programs accept them, many others don't simply because it's not cost-effective. So consider saving up your disposable cutlery to make some amazing crafts or even donating them to an elementary school as "beautiful junk" for their craft projects.
Here are our favourite and most inspiring projects using plastic spoons and forks. For some, you won't even believe that's what they're made from. Happy Friday!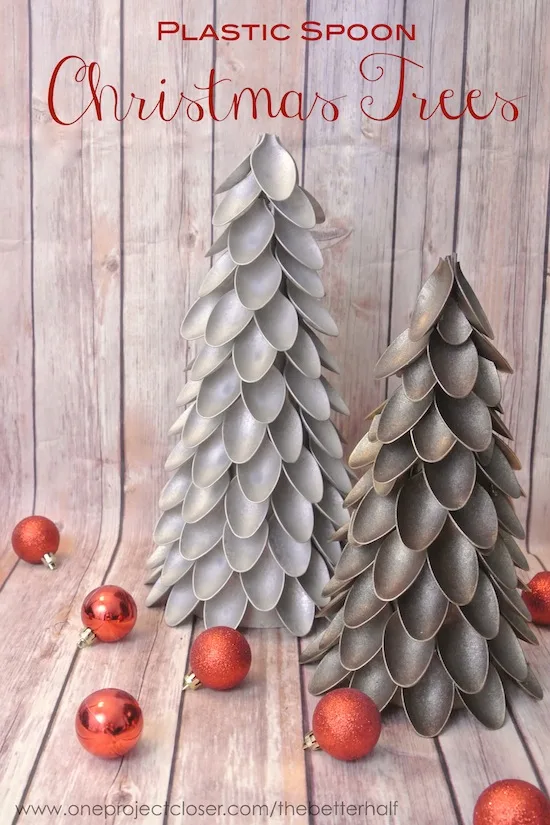 One Project Closer
It's Christmas in July! We can just imagine how elegant this holiday decor would look on a table at Christmas time. We love the use of traditional metallic colours by The Better Half. This is definitely one of those projects we will be making in the near future (before Christmas, of course).
Plastic Spoon Flowers
The Happier Homemaker
We were inspired by this project as soon as we found it. We love the idea of making flowers out of melted plastic spoons. They turned out so lovely and the possible uses are endless!
Craftaholics Anonymous
This decorative mirror is made from spray painted clear plastic spoons. There is a great tutorial from Craftaholics Anonymous and it looks so easy! We love the bright colour, which gives the mirror a beautiful contemporary look. This would definitely make saving up those plastic spoons worthwhile.
Plastic Spoon Maracas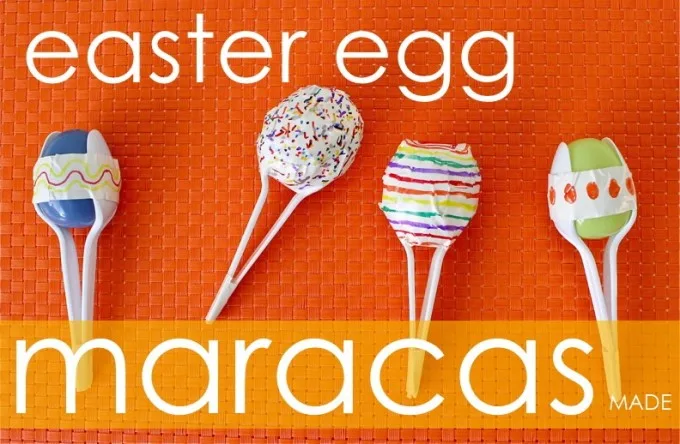 Dana Made It
We just had to include a kids craft and maracas are so much fun! We still have plastic Easter eggs scattered around in random places (mainly where the kids were hiding when they sneaked them to get at the treats inside). This is such a creative use of plastic spoons for a kids craft project and the kids will enjoy playing with their creations long afterwards.
Plastic Fork Bouquet
What mom wouldn't love this adorable bouquet of flowers from Kids Things for Mother's Day or any time of the year for that matter? They would also make fun centerpieces at a birthday party or paint them pink/blue for a baby shower.
So, this summer, save up those plastic utensils to remake into clever new creations.
How have you upcycled your plastic utensils?