There are so many prettty and practical uses for upcycling tin cans. After looking at these creative recycled tin can crafts, you'll never throw away another tin can!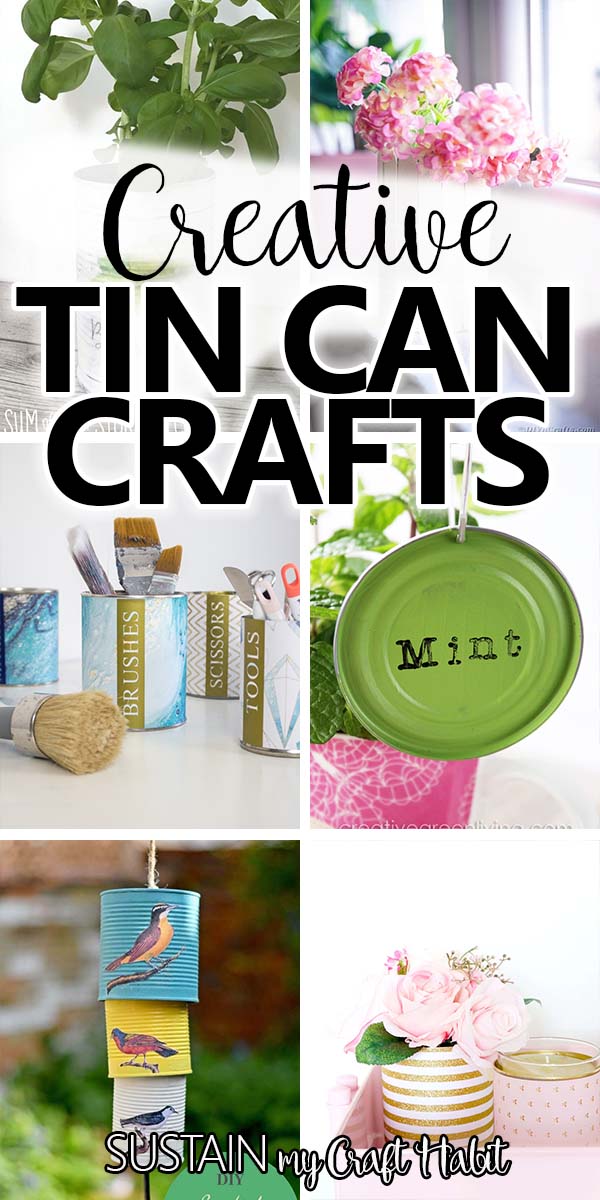 Upcycle Tin Cans Into Something Amazing!
Even I was amazed at just how many different and unique craft projects there are to make using tin cans!
Whether you're looking to make home decor, add organization to your home or to make holiday decorations, these inspiring tin can crafts will get you crafting!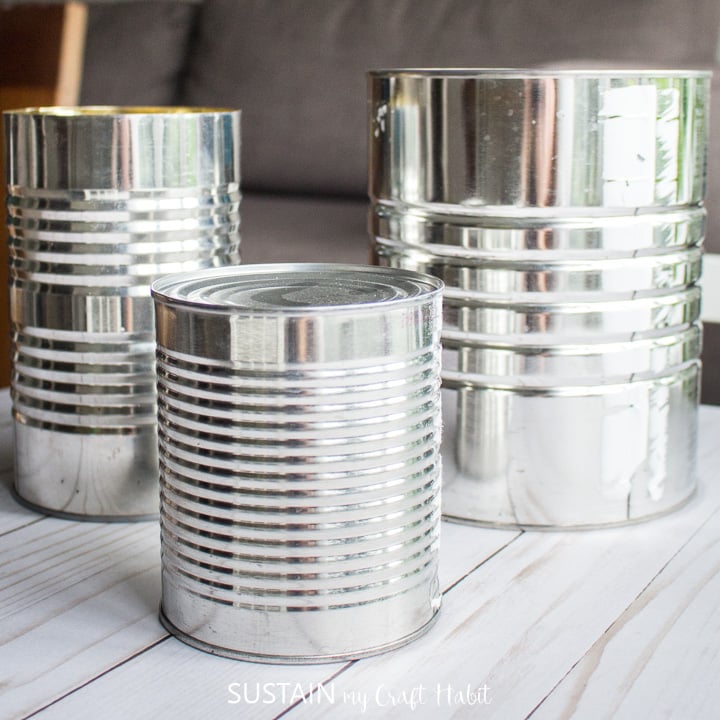 Tin Can Crafts for the Home
Who knew tin cans could be so pretty?! Seeing some plain, old tin cans transform into beautiful decorative accessories for the home is my kind of makeover!
Organization from Tin Can Crafts
Not only are they pretty but tin cans are so useful! All you need are some paints and basic craft supplies to start. With so many practical purposes such as utensil holders, craft caddy and school supply holders, you'll have upcycled tin can organizers all around the house.
Tin Can Garden and Planter Ideas
I love, love, love these creative DIY garden and planters using repurposed tin cans. I might just have to make them all!
Tin Can Wind Chimes
Having made a few different wind chimes over the years, I have yet to make one out of tin cans! I can already hear the jangling sounds in the wind.
Holiday and Seasonal Tin Can Decorations
There are tin can crafts for every holiday of the year, the toughest part is deciding which craft to make:)
Tin Can Kids Crafts
Crafting isn't just for adults! Check out these fun ideas using tin cans for the kids to make at home.
So remember to save those tin cans! And let us know, which one of these tin can crafts will you make?
Looking for More Creative Upcycling Projects?
Check out these fun DIY crafts using suuplies you already have around the house!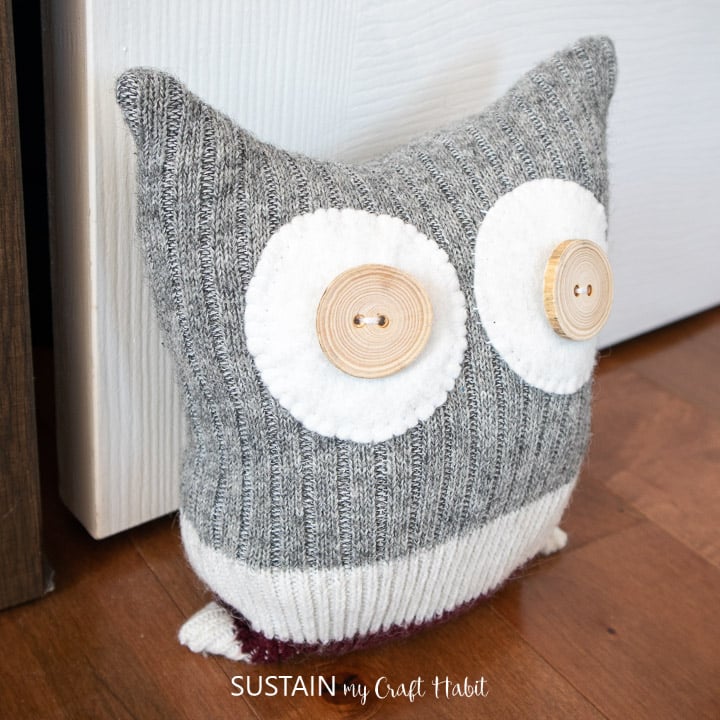 Like it? Pin it for later!