In my household, taking the kids to the movies is a special event. With four kids under the age of nine, we don't get to go very often. I'll typically wait for the movie to come out on DVD and add it to our home collection. But last year I did take the kids to see Inside Out. I'm so glad I did: if you haven't seen it, it really is a great movie with lots of neuroscience lessons built in while being totally entertaining.
So when the movie did come out on DVD we quickly picked it up. And when we popped it in I was reminded of another great feature of the movie: a short bonus film called "Lava". Have you seen it? If not, you have to! You can find it here. It is a really beautiful short song. Just be warned – the song will get stuck in your head.
Hearing my son humming the tune recently inspired this "I Lava You" Valentines Day card. It's great for kids or the adult loved one in your life.

You can download the free printable Valentine card here. Just print it out on a sheet of regular white paper folded in half twice. Personalize with some sweet nothings of your own for a special touch! You can give the cards out on their own, or add it alongside these Valentine's Day glitter clay pots.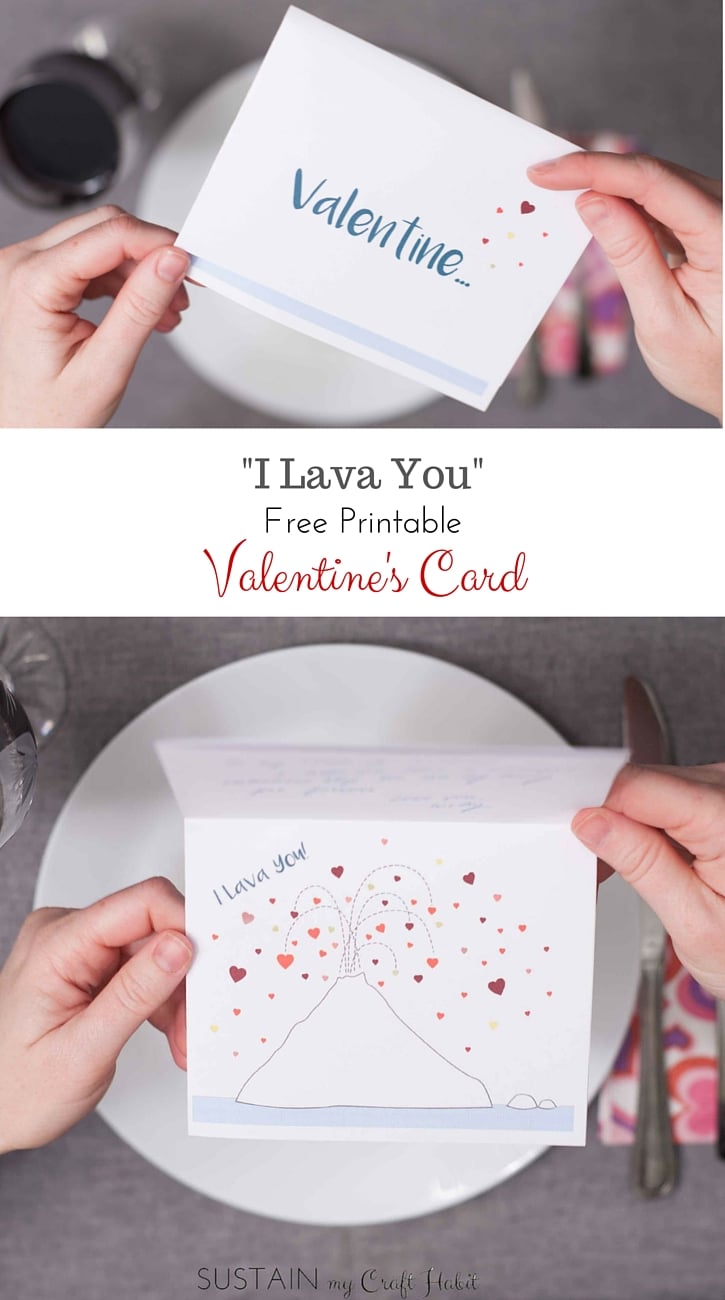 Do you enjoy giving and receiving handmade cards? If you are looking for more inspiration or ideas check out these fab free printables: "I Have Loved you for This Many Days" by The DIY Mommy, gorgeous hand lettered Valentines post cards by Lemon Thistle, and delicious watercolor doughnut printable cards by Craftberry Bush.
Do you have big plans for Valentine's Day?