When we starting the makeover of our two-bedroom family cottage near Lake Huron, Ontario last year, we thought that the kitchen would be the last space we'd tackle. However, over the Easter weekend we decided we couldn't wait. Today we're happy to share our coastal cottage kitchen design ideas for the Graystone Beach cottage with you!
The Graystone Beach Cottage Makeover
We've been taking our time with the makeover of the little cottage. You can find a pre-reno tour of the indoor spaces on our YouTube channel. So far we've completed the following as a part of the makeover:
We've done a bit of work outdoors as well. We painted the front door an inviting teal blue. Check out our tutorial on how to paint a front door if you are thinking of freshening up your own.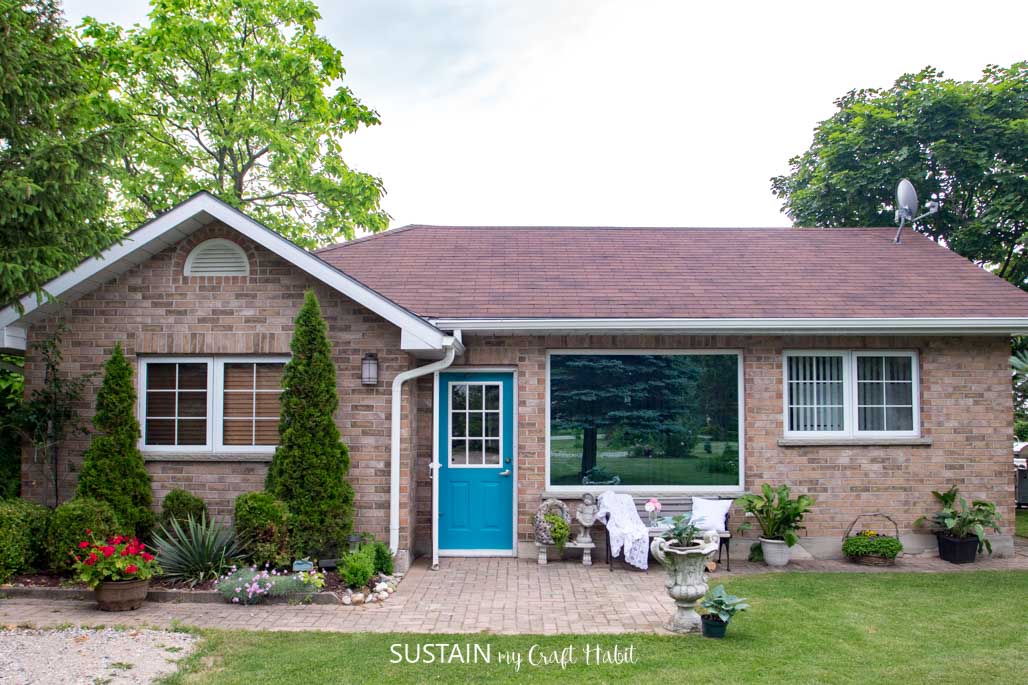 And our most ambitious project to date? A DIY outdoor shower enclosure to keep the sand from getting indoors after a day at the beach! We're looking forward to using it this summer.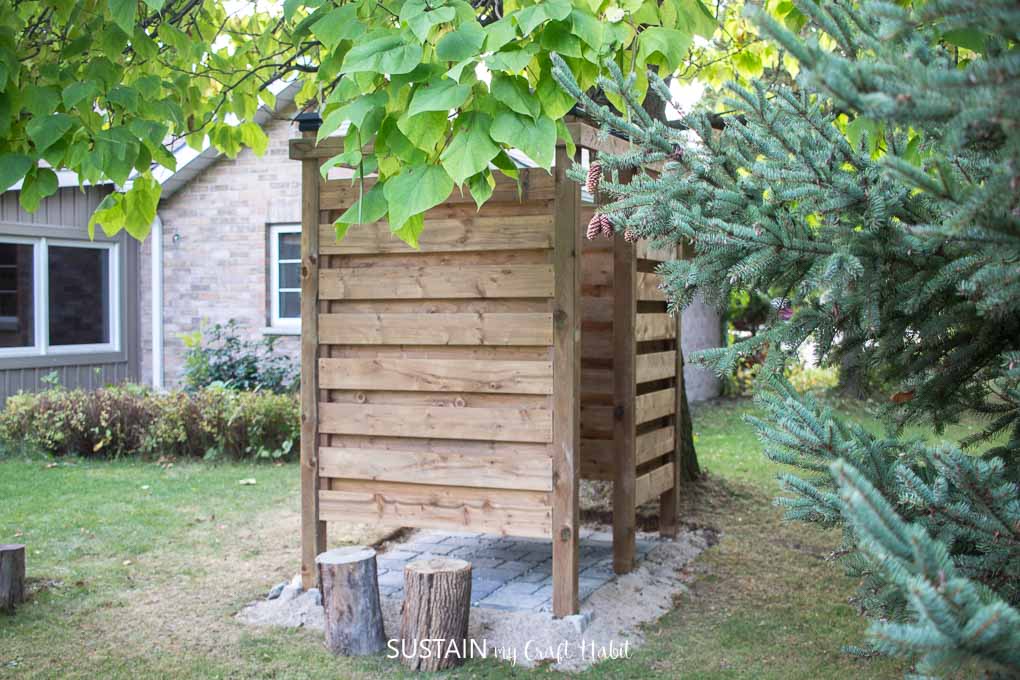 Coastal Cottage Kitchen Design Ideas
"Disclosure: We have received some of the products mentioned below free of charge from the project sponsors. This post also contains affiliate links (indicated with *) for your shopping convenience. You find our full disclosure here."
There are really only three more spaces to finish in the cottage: the open-concept kitchen/dining area, the small living room and the sun room. The kitchen actually has a ton of potential – it's beautifully open with really high ceilings and well laid out. Here is the kitchen before we started:
With the makeover, we're aiming for an earthy, natural vibe . We are so happy to partner with these great sponsors to bring our coastal cottage kitchen design ideas to reality!
A Crisp and Fresh new Paint on the Walls
We recently fell in love with PARA Paints Ultra Zero indoor paint when Jane used it in her daughter's tween bedroom makeover. Thus, we're so happy to partner with PARA Paints again for the coastal cottage kitchen makeover. We chose a really bright and light neutral from the Blues Colour Journeys Colour Family: Effervescent 210A. This colour will lay the perfect foundation for all the earthy tones and textures we hope to bring in to the room.
Two-Tone Cabinets
To keep the costs of the makeover down we decided to repaint rather than replace the 15 year-old cabinets. Over time they've yellowed and worn. We've had great success with high-traffic furniture makeovers using DecoArt Satin Enamels paint. We used it to paint our wood headboard in the Lakeside Bedroom as well as the vanity in the bathroom. We're planning to use Pure White for the uppers and Smoke Gray for the lower cabinets. These bubbly, blingy knobs* we bought on Amazon will replace the dated black ones.
Farmhouse-Inspired Faucet
We're going a bit unusual for us and picking dark fixtures against our otherwise neutral backdrop. The Venetian Bronze finish of the gorgeous faucet from Delta Faucet Canada's Cassidy collection will be a sleek yet traditional addition to the kitchen. With Touch2O technology and a coordinating soap dispenser, we may just fight over who gets to do the dishes!
Stainless Steel Apron Front Sink
I must admit I've had a secret yearning for an apron front sink for ages. I don't know why, other than that it gives me those farmhouse, country feels. We can barely wait to see this Miseno double-basin stainless steel apron front sink from Build.com in place. You can't beat the price and it comes delivered straight to your door!
New Light Fixture
With the high ceilings the kitchen can accommodate a larger light fixture. This Progress Lighting Graphite Conestee 3 Light Globe Pendant from Build.com has so much interest, a gorgeous shape and is a great price. We can't wait to install and see it in place!
Over-the-Range Microwave
Our old fan over the stove needs to be replaced. So we're opting for a 2-in-1 option: a GE Stainless Steel Over the Range Microwave with External Venting System from Build.com . Not only will it now pull the heat, steam and smoke outside, but also frees up some of the limited counter space.
Modern Coastal Accessories
We'll be adding in simple, textured accessories such as these to give the kitchen that lovely coastal character without going overboard. Click on the images to take you to the source (note these are affiliate links – should you choose to purchase items through these links, we make a small commission at no additional cost to you).
So there's a sneak peek of our coastal cottage kitchen design ideas. What do you think of the pieces we selected? Be sure to follow us on Instagram where we're sharing updates and behind-the-scenes on our Instagram Stories as we go along.
Looking forward to sharing the finished coastal kitchen with you soon!