It's a question that we get from time to time – do silicone molds work for resin? Well the short answer is 100% yes, silicone molds are great for resin work.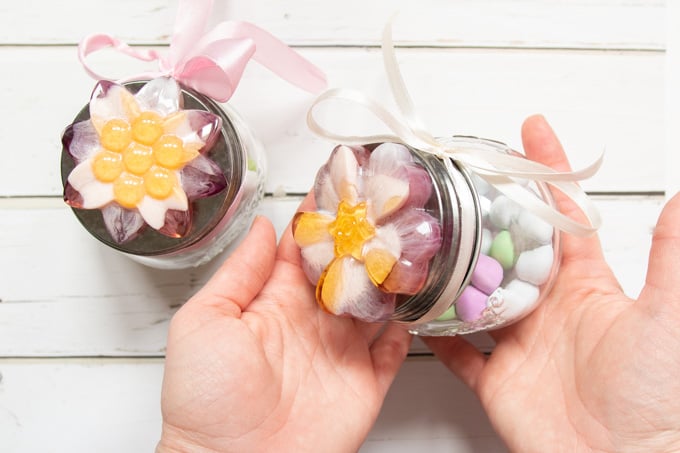 Yes- Silicone molds are GREAT for resin!
Ever since we used a small silicone leaf mold to make purse charms, we were excited to experiment with other silicone mold shapes. There are a LOT of different shapes out there! The ideas are endless for how to use silicone molds for resin.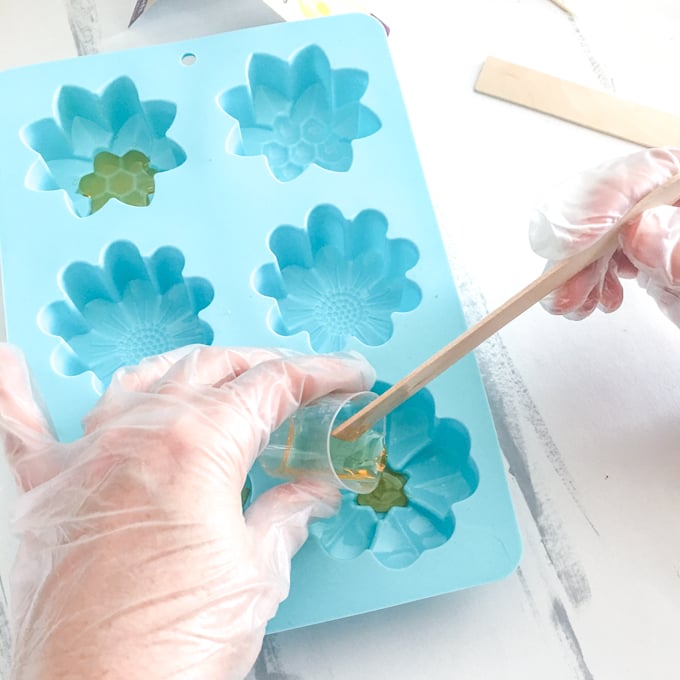 The silicone also helps because of its flexibility. If you use other molds, it will likely find it harder to get your finished product out of the mold without it breaking.
What Type of Silicone Mold is Best for Resin Crafting?
Disclosure: This post contains affiliate links for your shopping convenience. Should you choose to purchase through them, we will make a small commission at no extra cost to you. You can read our full disclosure here.
The main tip we have is to look for silicone molds that have a smooth, shiny surface on the inside (where you'll be pouring your resin). If the surface mold is dull or mottled, then your resin piece will come out foggy or dull.
You don't need the molds to be specific for resin crafting: baking molds and silicone moulds for clay crafting work really well!
Where to Find Silicone Molds for Resin Crafting
Cute silicone molds are easier and easier to find. Here are some of our favorite places:
dollar stores such as Dollar Tree often have cute seasonal silicone molds for baking;
craft stores such as Michael's and Hobby Lobby – check the baking and clay crafting sections;
Amazon – search "silicone resin molds" for all sorts of gorgeous styles;
Etsy – you can find really unique designs and even shops that'll make molds for you;
Online specialty shops such as Let's Resin and A Maker's Studio;
Make your own silicone molds as we describe here!
Different ways that you can use silicone molds for resin
Now that we have tackled that, let's look at some of the best resin crafts you can make with silicone molds!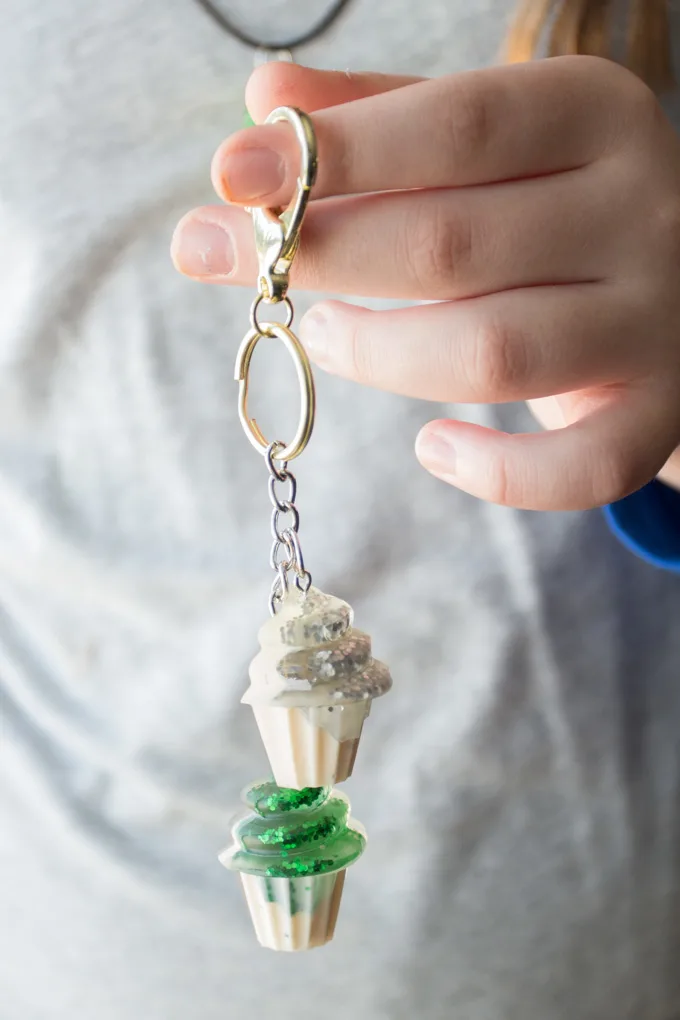 These super sweet resin charms are too adorable to not make a bunch of and gift out to people! I promise you- you'll get nonstop questions from people asking you where to find them. They will be SHOCKED when you say you made them! Find out how to use silicone moulds to make these resin cupcake charms here.
With a simple alphabet silicone mold, you can make monogram charms with resin. The alphabet silicone mold is what makes it come out perfectly. They add pizazz to any backpack, car keys, or bag.
Use the instructions here to make your own monogram charm!
Here is a fun tutorial for making these pretty faux-watercolor resin feather pendants that can be worn either as a necklace or used as a decorative charm. These are also made with silicone molds- specifically feather ones!
Since we first started working with resin, we have had so much fun making jewelry for friends and family members. We are constantly amazed at the many creative ways to make resin jewelry, but this feather pendant may be one of our favorites.
If you're looking for another way to use silicone molds for resin, this is definitely a favorite. Especially for the space lover in your family! I don't know about you, but it seems like we always have one child, niece, or nephew at a time that is fascinated by space (who isn't?) This can be a perfect gift for someone and it is a lot of fun to make!
DIY Resin Leaves Purse Charm
Yes, this DIY resin leaf purse charm could be for your purse or bag. But it can also make for a great zipper pull! Whether it is to add fall festivity to your own jacket or to help a kid learn to zip his or her jacket, this DIY resin leaf is easy to make with silicone molds.
Join our crafting community to find more nature-inspired DIYs and upcycled craft ideas. It feels good to repurpose, upcycle and create with nature!
So now it's time to test out the question: do silicone molds work for resin? Pick a craft above to get started! Let us know how it goes; we love being alongside our creative friends in the craft journey! Tag us on Facebook or Instagram– we can't wait to see it!
Like it? Pin it to save for later!