If you were to receive a gorgeous set of cotton yarn, what would you make?
When we were initially thinking about what to make for December's #12MonthsofDIY challenge (our last one!) with yarn we knew we wanted to work with cotton and the idea of crocheted loofah's came to mind. But when Lion Brand Yarns sent us the beautiful skeins, in coastal-inspired colours we had picked, loofah just didn't seem to cut it.
Instead, I got out my crochet hook and made a coaster pattern! OK, although coasters don't seem anymore glamorous than a loofah, these crochet rounds are a fantastic starting point for all kinds of projects including throw pillows, afghans and more. Stay tuned and we'll be sharing some of these ideas in the coming months.
To get started, we're happy to share this starter pattern with you. And be sure to scroll to the end to see the other projects our talented and creative fellow Canadian blogger friends made with yarn!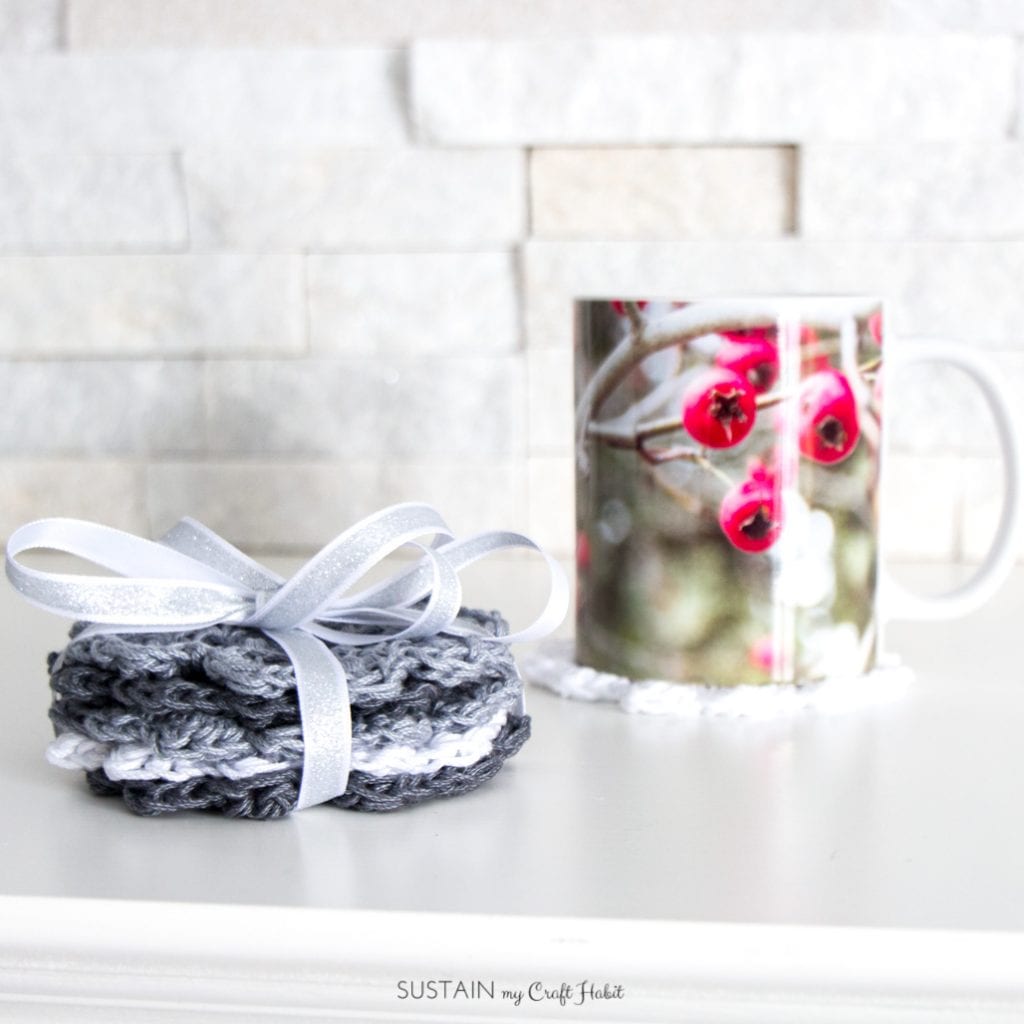 A set of these coasters would be a thoughtful handmade gift idea, especially paired with some mugs such as those from our own nature-inspired collection!
To Make Your Own Quick and Easy Coastal-Inspired Crochet Coasters:
Hook: G/7-4.5mm
Yarn: Lion Brand Yarns 24/7 Cotton (100g skein each of Charcoal, Silver, White, Jade, Aqua)
Guage: one coaster = 4" across
Round 1: Into Magic Ring ch3 (counts as 1dc), 11dc into Ring, join with sl st to 3d ch of starting ch3. (12dc)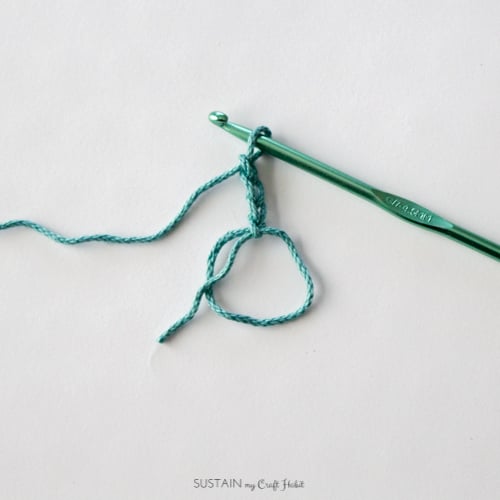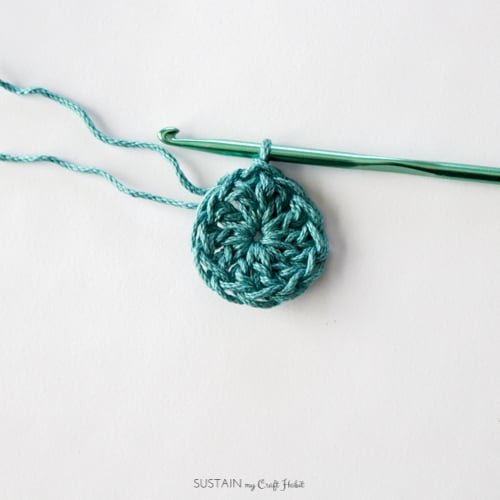 Round 2: Ch4, (sk next sp, sc next sp, ch3) 5 times, sl stitch to 2nd ch of starting ch4. (24sts, 6 large loops)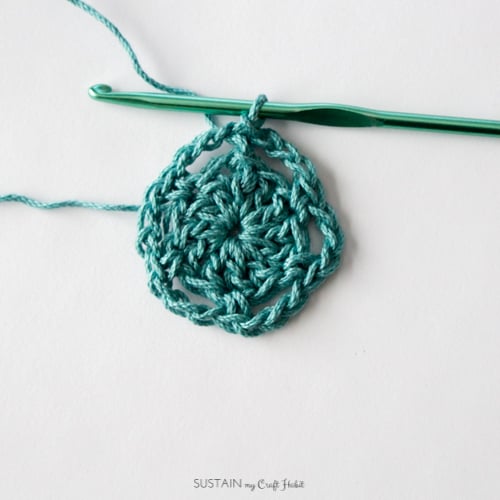 Round 3: In each of the 6 loops created in Round 2: sc, hdc, dc, hdc, sc (30 sts), sl st to top of starting sc. (30sts)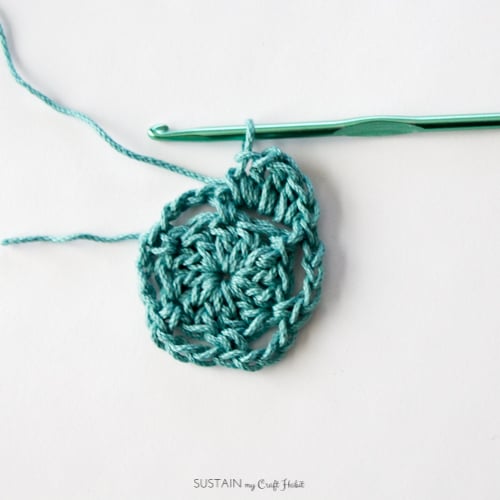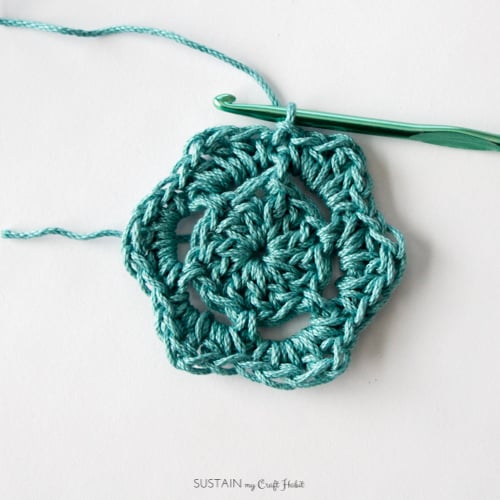 Round 4: (ch3, sl st to top of dc from Round 3, ch3, sl st between 2 sc from Round 3) 12 times, sl st to starting ch1. (48 sts, 12 large loops)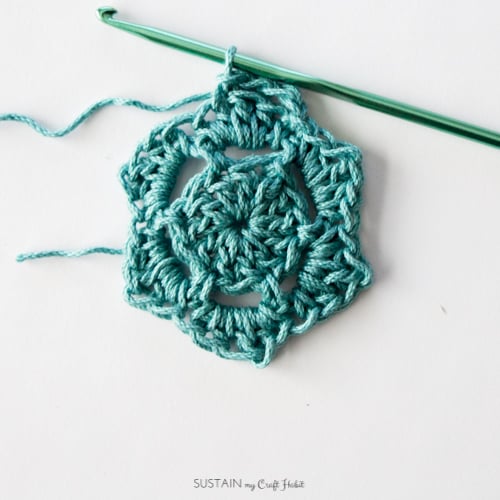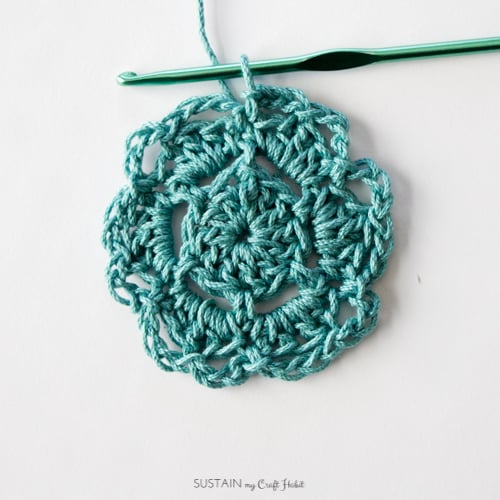 Round 5: In each of the 12 loops created in Round 2: sc, hdc, dc, hdc, sc (60 sts), sl st to top of starting sc. Fasten off and sew in tails.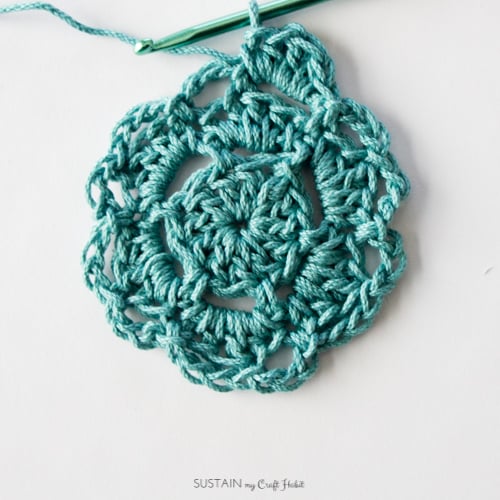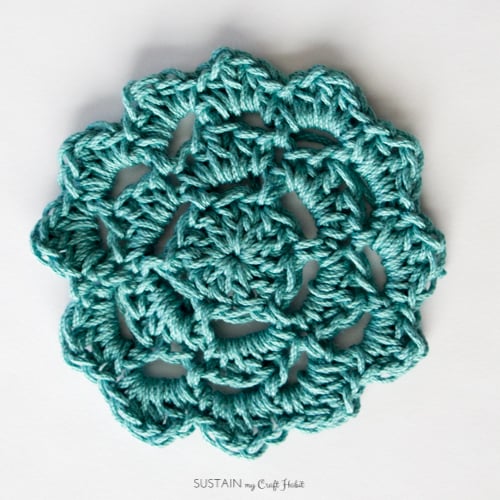 While these little rounds are perfect on their own as a set of coasters, we think they'll be amazing joined together into a lovely keepsake crochet afghan. Keep your eyes open for those instructions which we'll share here shortly!
These teals and grays are just so soothing don't you think?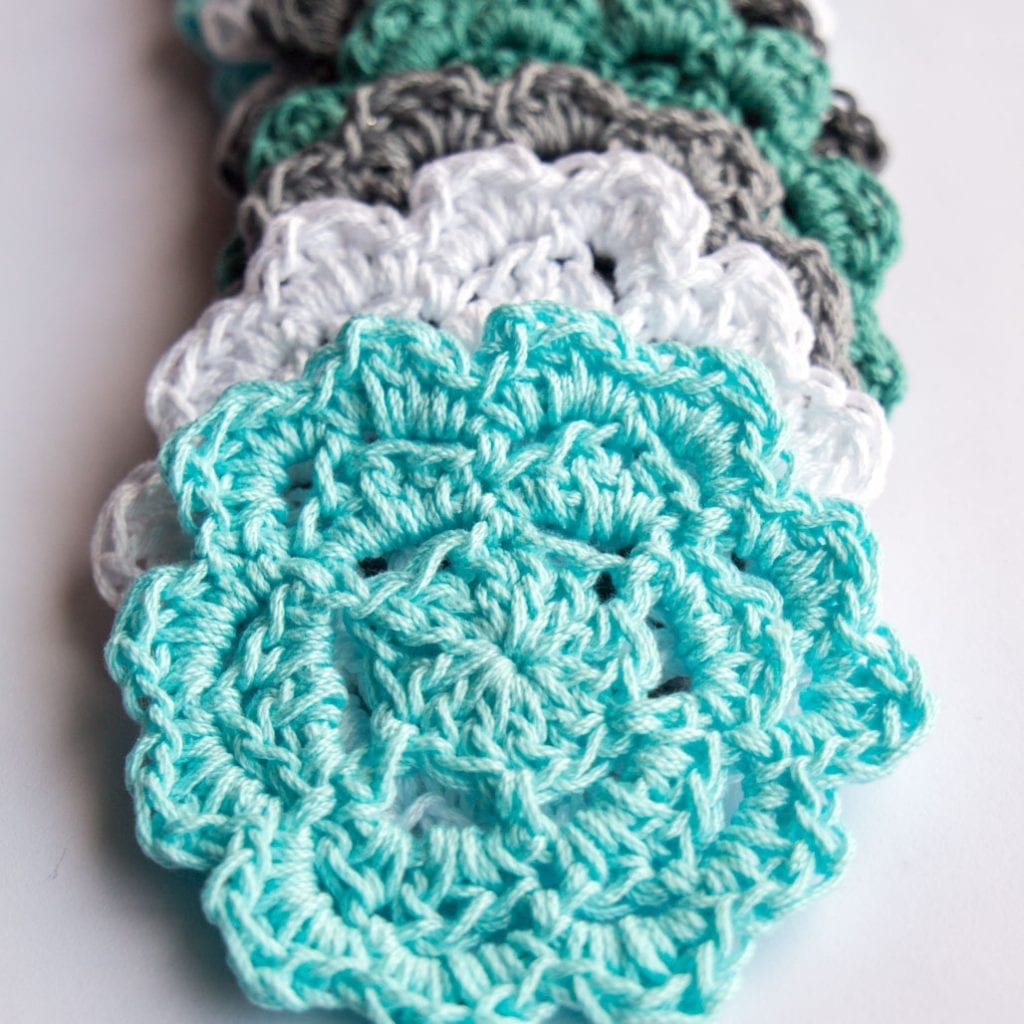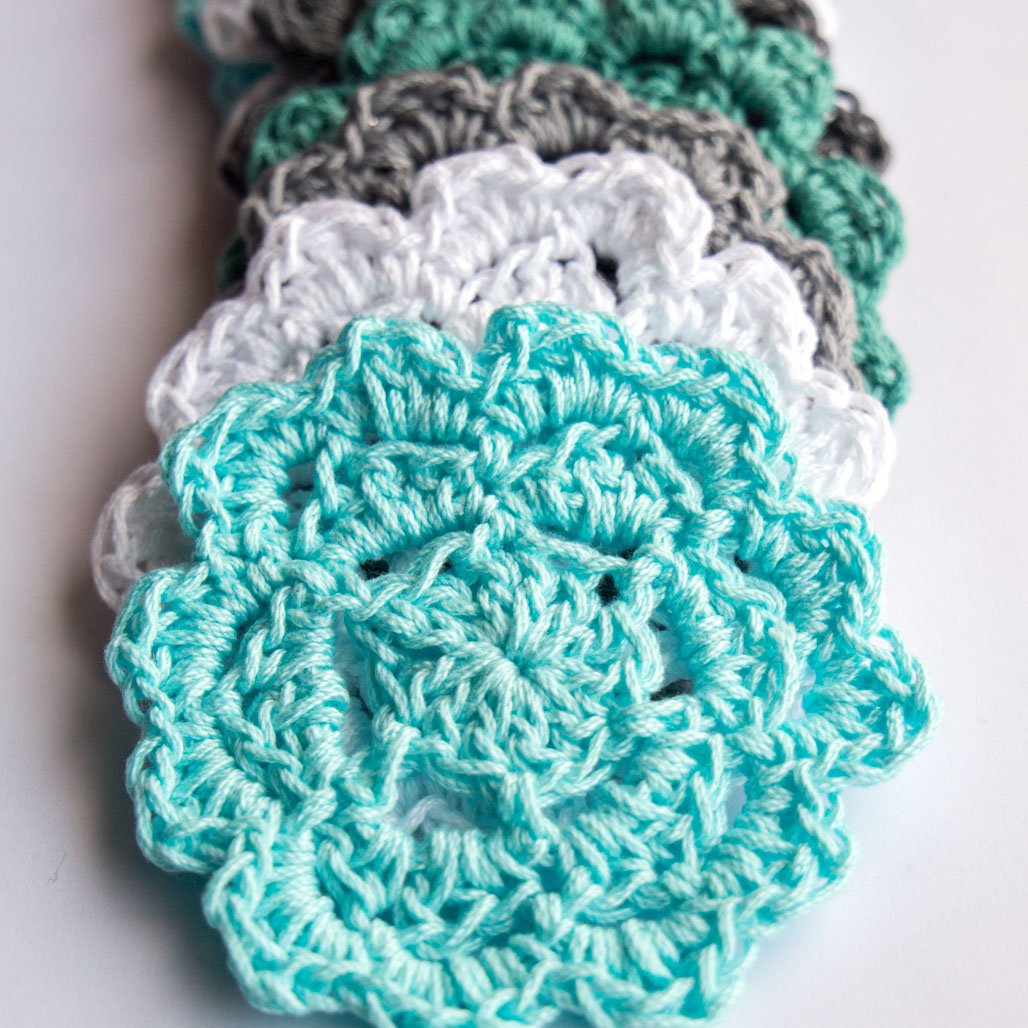 Be sure to explore all the beautiful crafts our fellow Canadian blogger friends made with their Lion Brand Yarn!
We'd love to see a photo of your coasters if you make them. Email us a photo or share it on Instagram and tag us @sustainmycrafthabit !