Summer is here and with it come the wonderful weddings! We love being invited to and attending weddings to see all of the creativity and beauty. We've been to many over the years and it's often the centerpieces that we remember when we think back.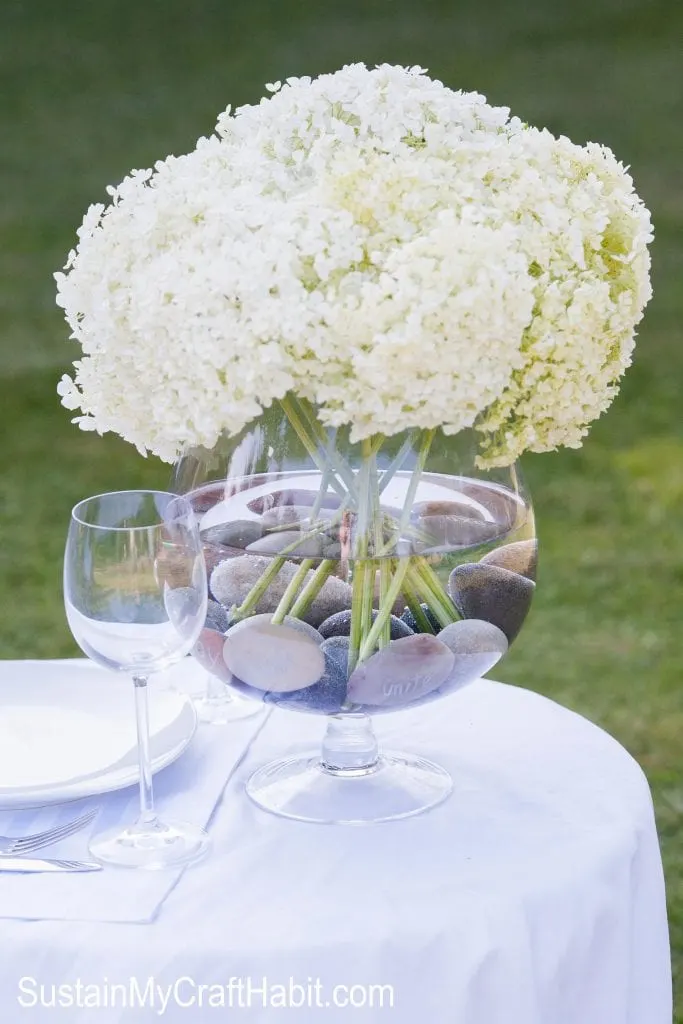 We recently saw a fun idea of having guests write messages onto stones as a keepsake at a wedding. We've adapted this idea to use rocks inscribed with wedding-related words to incorporate into a natural centerpiece with beautiful fresh seasonal flowers. We've use hydrangeas in this example but any flowers of your choice such as roses, lilies, or tulips. Just use a glass jar with a clear bottom that the rocks can be easily seen through.

WHAT YOU'LL NEED TO MAKE THE DIY WEDDING CENTERPIECE:
medium sized rocks
metallic paint pen or permanent marker
all-purpose high gloss varnish
fresh cut white hydrangeas
We had so much filming this little segment for Makeful Television. Below you'll find the full written tutorial.
Wash any sand or dirt off of the rocks before you begin inscribing and let them dry.
With the neatest handwriting you can muster, write one nuptial-related word on each rock using the metallic marker. After a few wise-crack suggestions by those of us who have been married for a while (torture, misery, eternal) we finally settled on these more appropriate words.
Once dry, spray each rock with a light coat of varnish. Let dry.
Assemble the rocks in the bottom of your vase taking care to ensure that the writing is visible. Fill the vase with water and arrange in your flowers.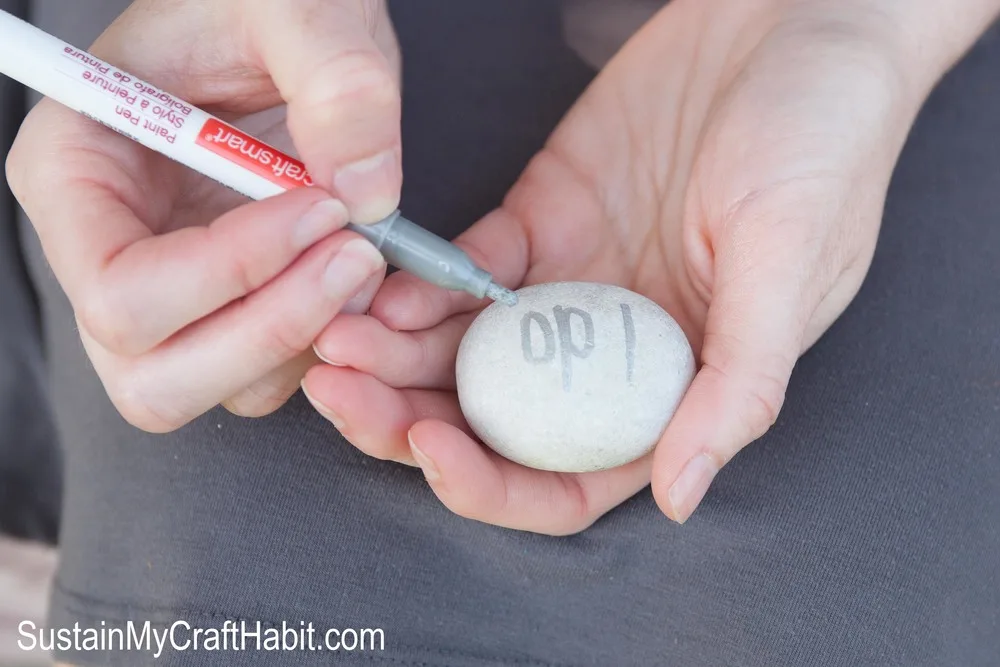 These centerpieces are relatively inexpensive and simple to make. By changing up the flowers and/or container you can reuse the stones for dinner parties, baby showers, or holiday displays and decor. Here are a couple other examples using the same rocks with daisies in a large Mason jar and geraniums in a brandy snifter.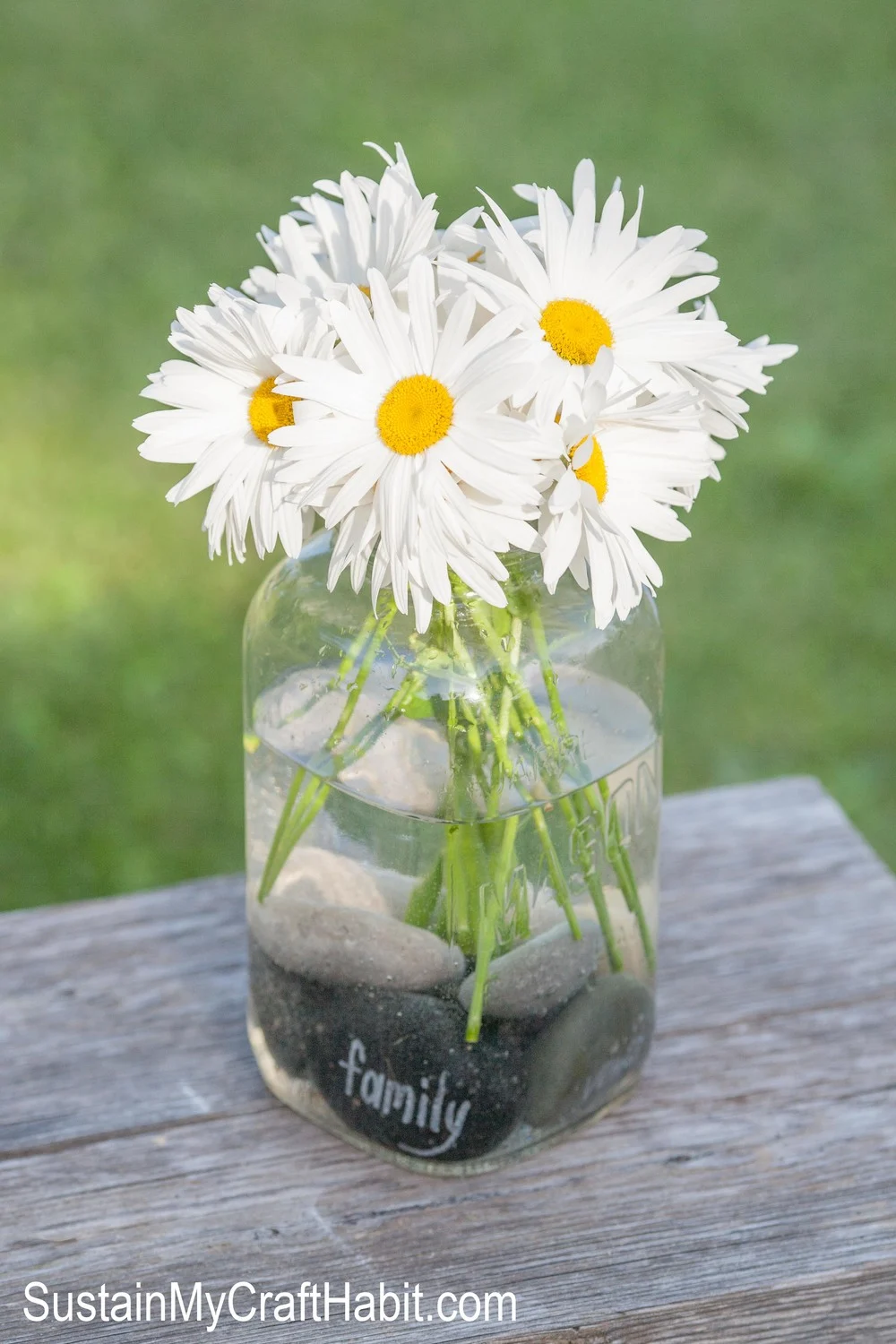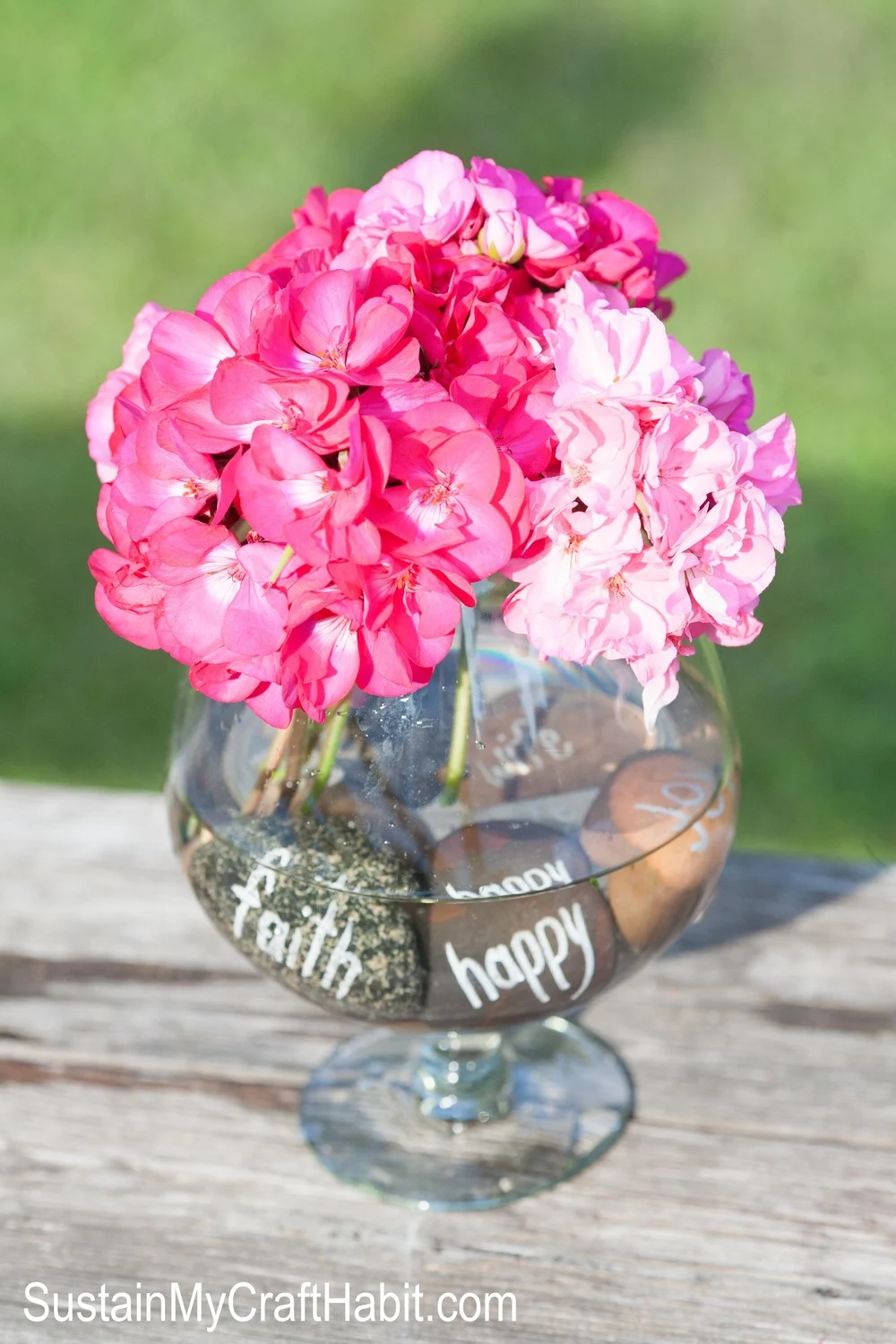 What are some memorable DIY wedding decor and/or centerpieces you've seen and loved?
We're so proud that this project was featured at: