Chances are, we all have the one kid in our life that is obsessed with cars. Whether it is your son (in my case), a nephew, or a grandchild, there is always one child that seems to be into cars more than anyone else we know. Think of how much joy it would bring them to create a race car craft for him or her!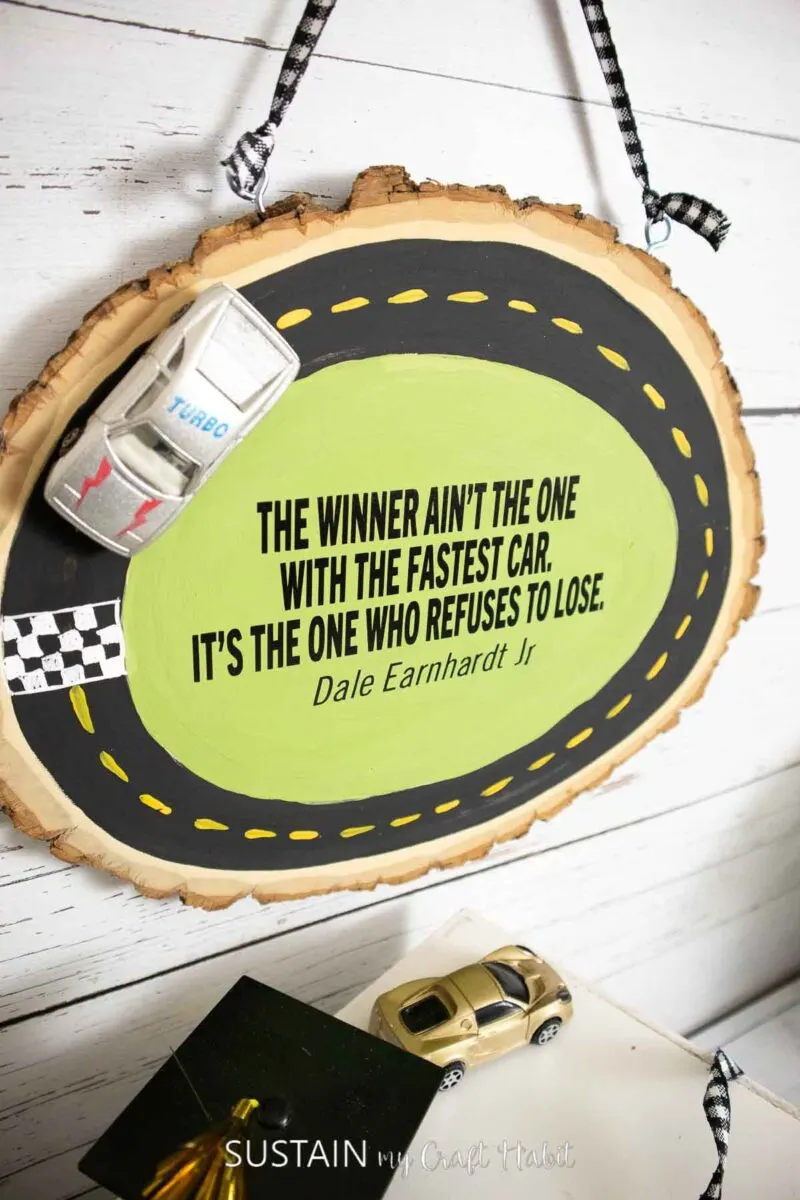 Make a fun race car craft today!
One of the best crafts you can make for a kid is a craft that grows with them. Sometimes we are tempted to make the "cute crafts" for our young girls and boys. They are great at the time, but unfortunately, our kids grow fast! Those cute crafts that used to be front and center in their rooms slowly disappear as they grow.
Yet inspirational quotes? Those can last forever! No one grows out of inspirational quotes. This is one of our favorite things about this race car craft. You could create this for a young boy in your life, or a kid that is about to graduate. No matter the age, this is a craft that can stay and be passed down for when they have a kid that loves speed just as much!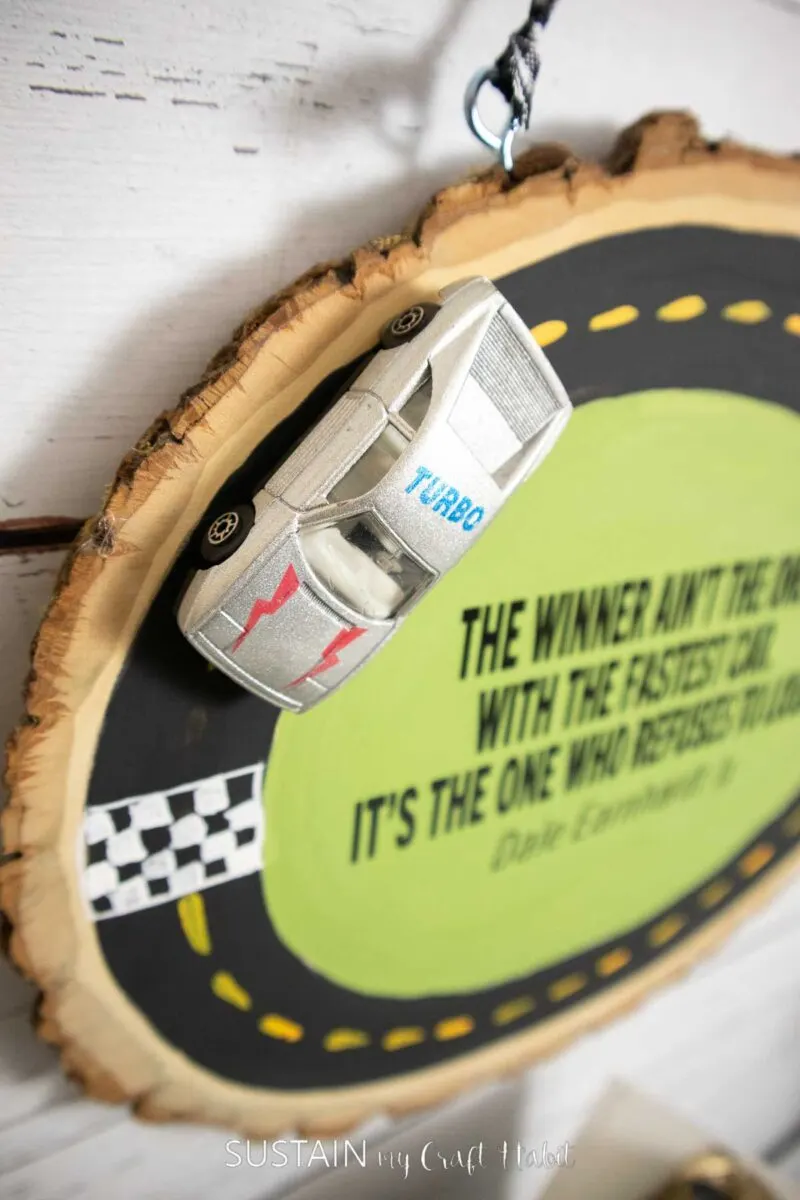 Want to receive a ton of inspiration and money saving ideas for decorating, gift-giving and crafting? Join HERE!
Materials Needed
Disclosure: This post contains affiliate links for your shopping convenience. Should you choose to purchase through them, we will make a small commission at no extra cost to you. You can read our full disclosure here.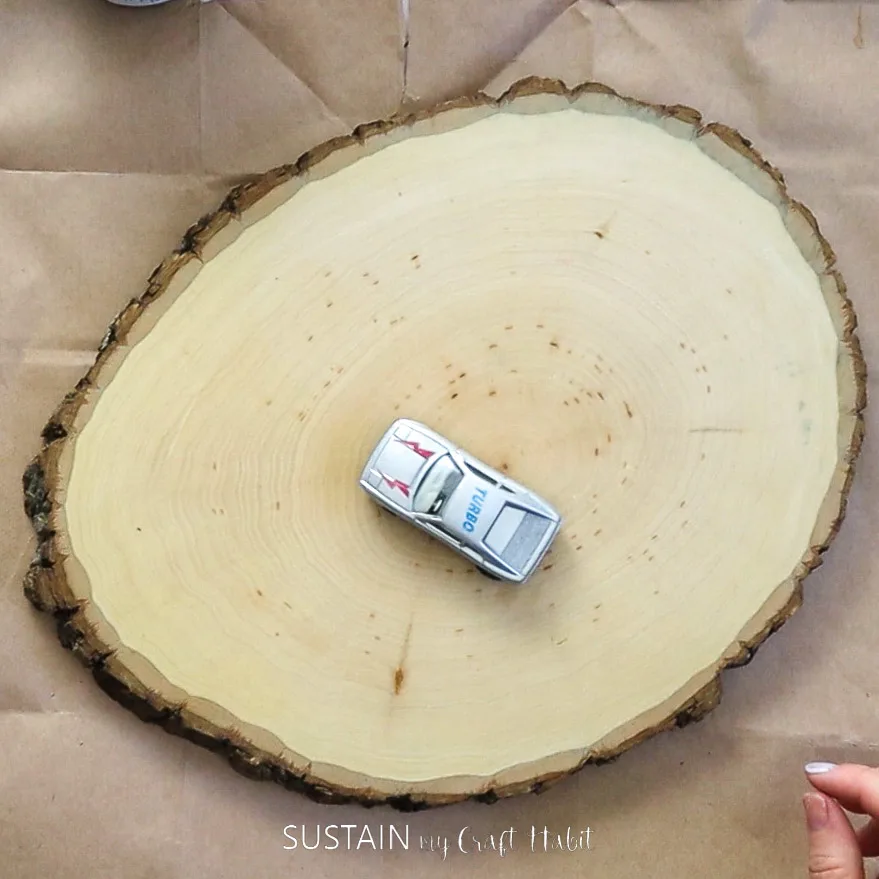 How to Make a Car Race Themed Craft
I was inspired to make this craft as part of a graduation gift for my son. You can check out the video for this race car themed craft on our Facebook page, it includes the step by step instructions so you can follow along!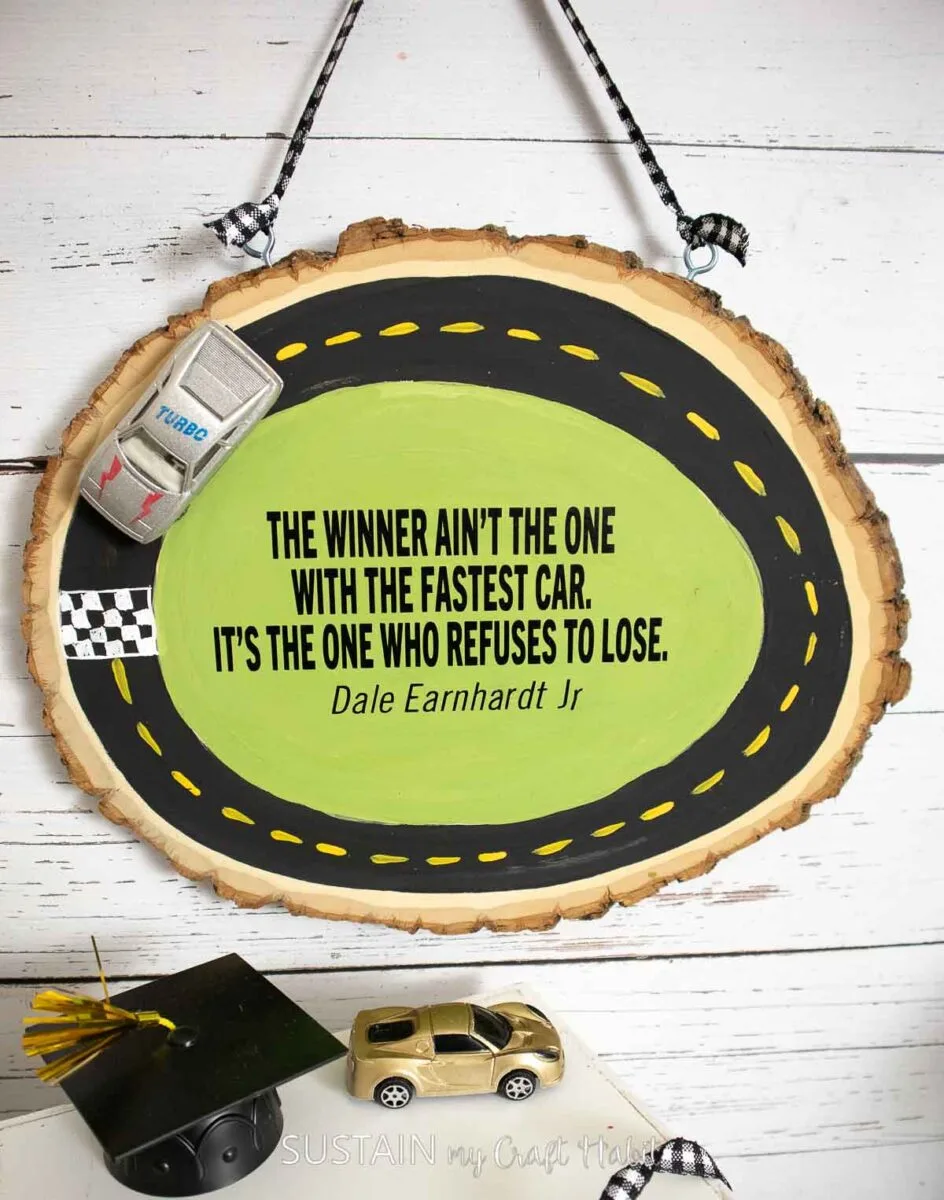 More Gift Ideas Using the Cricut
We have plenty of gift giving ideas here on the blog and having a Cricut Maker helps make them that much more personalized. Here are just a few ideas to try.
And there you go, a fun race car craft for the kid in your life that has the need for speed! We'd love for you to become a Sustain My Craft Habit insider to receive fun freebies.
Like it? Pin it for later!