Making your holiday shopping a little easier with this list of beautiful and thoughtful eco-friendly gift ideas with Etsy.
Earth Friendly Gifts to Give
If you have some gift giving in mind, consider giving some of these eco friendly and sustainable gifts. We've pulled together our favorite items from Etsy, all of which are also handmade by talented makers. The items are beautiful, creative and often personalized suited for just about anyone on your list.
Furthermore, there's an Etsy Holiday Gift Guide to reference for even more gift giving ideas including this personalised gift guide and this one for all gifts under $30. And we're sure you'll also love this round up of 40+ best finds to keep you warm and cozy this Winter. Anything to help get us through the Winter 🙂
Our Favorite Eco-Friendly Gift Ideas
Disclosure: This post contains affiliate links for your shopping convenience. Should you choose to purchase through them, we will make a small commission at no extra cost to you. You can read our full disclosure here.
Items you can add some personalization!
Practical and personal! A handmade cutting board that you can personalize with engraved words, names or special dates.
I need this! A leather journal where you can choose the size and type of paper inside. Plus you can add initials or names for that added personal touch.
Made from 100% organic cotton, this handkerchief has a subtle touch of blue along with a sweet swan design and even comes with a drawstring pouch too!
This geometric wooden ring holder makes a beautiful ring stand or engagement ring box. Engrave it with a name, an anniversary, engagement or birthday date!
A great gift for any beer lover, this hand forged wrought iron bottle opener comes in engraved for an extra special gift giving idea.
Personalized Leather Mouse Pad
Give the gift of a leather mouse pad that comes in multiple color choices and an option to also add a monogram for that extra special touch.
More great earth friendly gift ideas:
I feel relaxed already just looking at these lavender lemon bath bombs! All are made with minimal ingredients leaving a subtle and light scent for both women and men to enjoy.
This completely cozy chunky blanket is made with hand spun natural wool, comes in 4 colors and is perfect for those cold winter nights.
Love the look of this 5-hook mountain shape wood shelf that can be used to hold jewelry, keys and even face masks!
How lovely are these handmade macrame coasters? The color combinations in a natural cotton cord are so fresh and modern that each one looks like a piece of unique art.
Utility Apron with Cross Over Straps
We're including our own items from our earth-friendly Etsy shop, SMCH_Stitched to the list. Made with sustainably made hemp and organic cotton fabric, this utility apron with it's cross back straps fits a wide range of sizes and body types.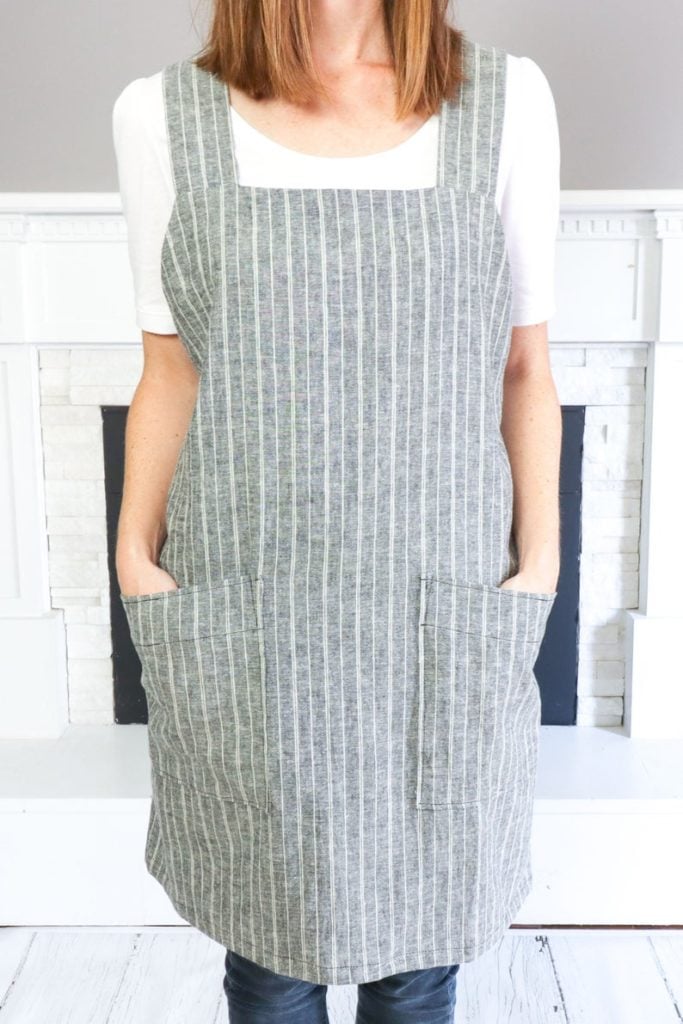 This medium sized casual tote bag is made up of sustainable eco-friendly material, has a two-color combination, is fully lined in self fabric and has one inner slit pocket. Lightweight yet durable, perfect to use as a shopping bag.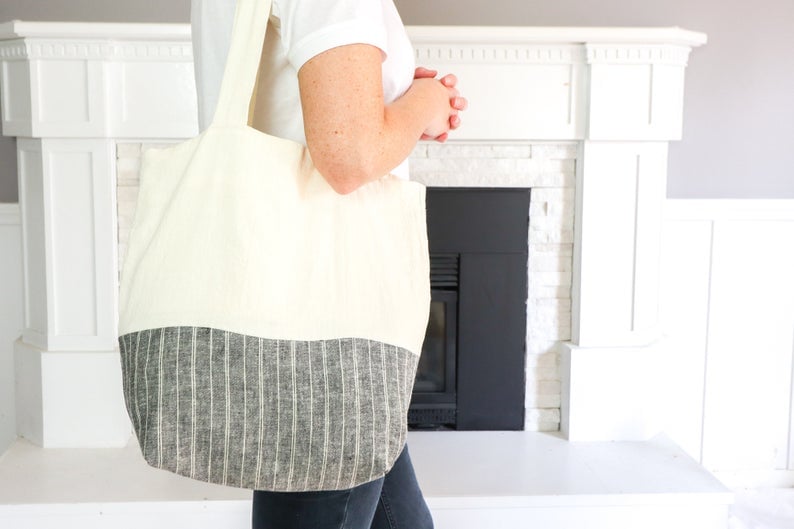 These handmade chopsticks made from maple wood come in 12 styles to choose from and each comes with a unique geometric shape top.
For the ultimate grillmaster, this set of six hand blended BBQ rubs are perfect for any foodie in your life.
A pack of 3 reusable, washable and compo-stable food wraps. They help reduce plastic waste and are perfect for covering bowls or wrapping leftover food. For more plastic free food wrap ideas, check out this round up from Sustain My Cooking Habit.
A gift set of 8 organic soaps that you can personally choose the actual scent from floral, to woodsy or herbs and spices.
Happy Shopping!
We hope you find this gift guide helpful as you continue your holiday shopping. Not only are they perfect gifts for the environmentally conscious, they are beautiful gifts everyone else will also love and appreciate.
Like it? Pin it for later!