For moms, taking the time for ourselves can seem like a luxury when there's cooking, laundry, cleaning, homework, driving and all those other to-do's occupying our minds. While my brain recognizes the importance of taking time for myself (after all, how can I help anyone if I'm sick/stressed out/huddling in the corner of the closet?) it's often difficult to imagine adding this "self-care" to-do to my already pages-long list.
Creating a Cozy Living Room Nook to Relax In
To help us create a mom-worthy relaxation nook in Sonja's living room, UncommonGoods let us lucky girls pick a few pieces from their inspiring home decor collection. We chose cozy living room decor ideas to create a warm and relaxing reading/knitting corner.
If you haven't heard of UncommonGoods before, we are so happy to be able to introduce you to them! This creative online marketplace is passionate about about celebrating and supporting artists and designers from all around the world. They connect makers and their creations with a community of people looking for truly special handmade goods.
Not only are their products stunning, but this is one exceptional company which aims to impact the world in a positive way. They are focused on design originality and exclusivity, responsible business practices and the use of environmentally friendly materials and resourceful packaging. About 1/3 of their collection includes recyled or upcycled materials. They even have a Better to Give program through which $1 of every purchase you make is donated to a charity of your choice!
Self-Care Tips for Moms
Now, back to the self-care topic…
Before having my daughter, there were a number of simple things I used to enjoy (and take for granted) in the name of relaxation. So, if I did permit myself some time to relax and unwind, I'd likely grab a cup of coffee, tea (or wine), sit in my cozy living room relaxation nook and take a leisurely stroll down memory lane to reflect upon the things that I used to enjoy. Join me in this stroll, won't you?
Getting together with good friends
They say that true friends will still be there, even if you don't talk to them every day. Well, I have the best friends ever cuz its been months since we've gotten together but I know they'd still love to join me for coffee and a long, therapeutic catch-up session.
Actually, these gorgeous creatures on the Barn Owls Throw Pillow look like the best of friends, don't they?
Reading an engaging book or magazine
I used to looooove reading books. Although my exposure to books is now primarily through the audio versions during my long commute to work, I do keep one hard-copy on hand that usually takes me a good six months to get through. Thank you to my patient friends that still lend me their good reads.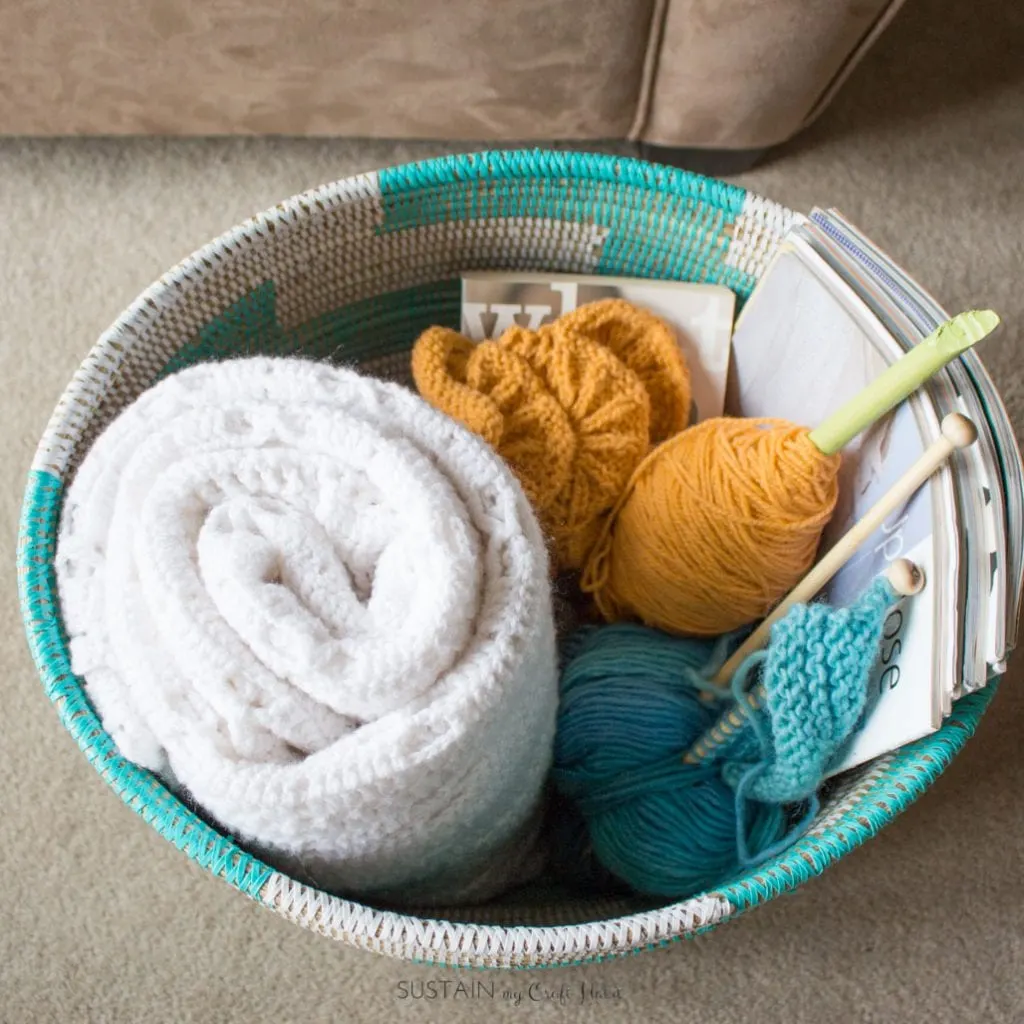 Somehow, I still find time and love browsing through my favourite magazines though to give me a boost of inspiration and keep me updated with the latest trends.
Knitting/crochet and other creative hobbies
The truth is that I do make time for myself to craft, create and DIY. I guess this is my kind of self-care. It keeps me sane and it keeps me energized. The simple act of making beautiful things makes me happy. Now if I could only find the same kind of joy in a good workout…
This amazing knitting basket from UncommonGoods.com is the new home for my knitting projects and magazines. It's quite large and has a great weight to it. I love that it's handmade by an artist in Senegal using cattails!
Deep breathing and meditation
I like to picture myself in a quiet forest with those beautiful barn owls taking in long deep breaths of crisp, fresh air.
Ok, I'm not so sure that I ever did any deep breathing before I had children or that I felt I needed to (aside from the occasional yoga class, that is). However, deep breathing or breathing properly does make world of difference to one's overall well being as you can read more about here.
Lighting a Pretty Scented Candle
There sure is something about the soft glow of a flickering candle. And a pretty scent is a welcome bonus in setting a cozy atmosphere.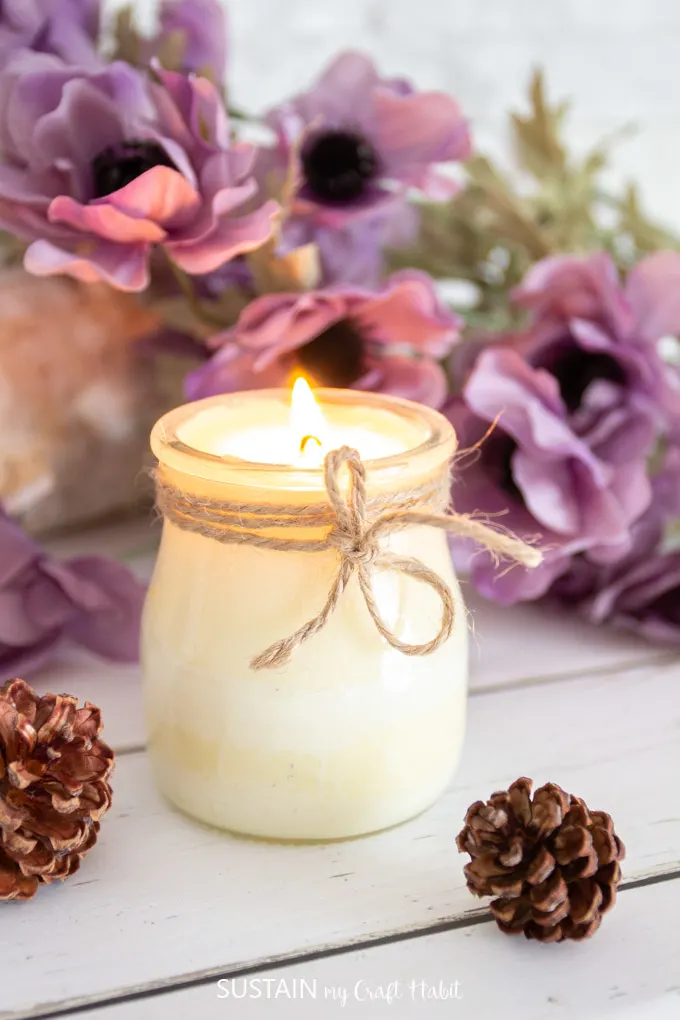 Learn how easy it is to make your own Cassia and Orange scented candles with essential oils or these mason jar lavender candles.
Having a tidy home (for longer than 15 minutes)
Is it just me, or do you remember the "forbidden room"? I know that sounds bad, but I distinctly remember being in my friends' homes as a kid and having their front, formal sitting room be totally OFF LIMITS to kids. While the all-sea-foam-green sitting room can stay in the 80's, can we please bring the no-kids-allowed room back? Even if it's just a small little nook filled with some of our favorite things?
So those are just a few of our self-care wish list items. What are some of your favourite ways to relax and unwind? Did we miss any essentials in our cozy living room decor ideas?