Although I am home now with my four little ones, less than six months ago I was working full time with a long commute to work each day. After a night of being woken up by at least two children on multiple occasions, the promise of a rich cup of coffee was one of the few things that helped to drag me out of bed.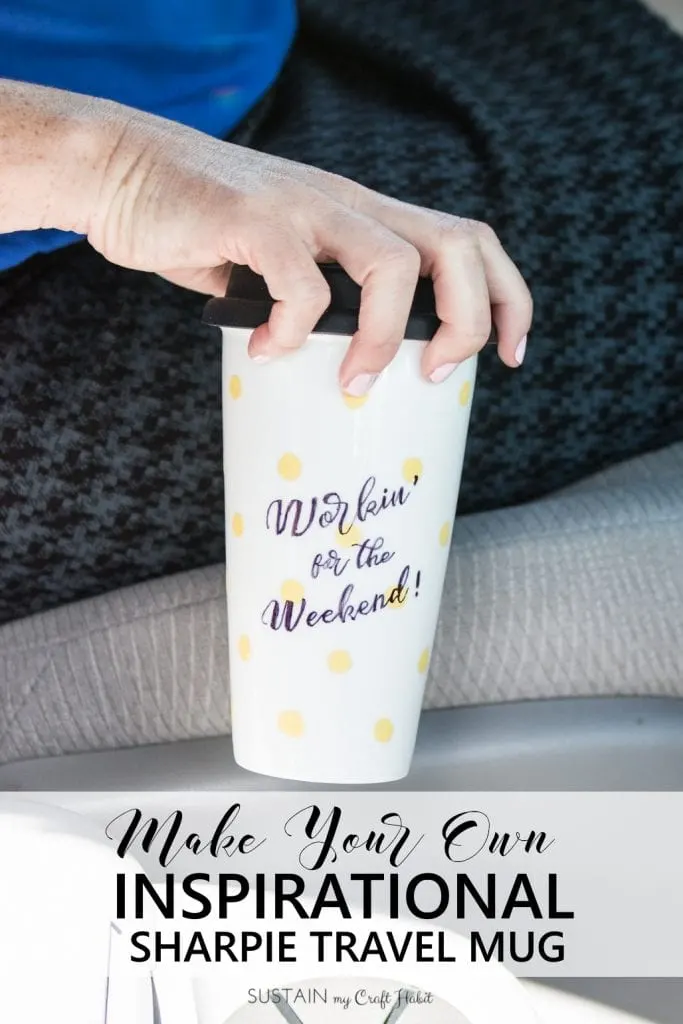 I actually used to fill two travel mugs with coffee: one for the hour long drive, and a second to enjoy when I got to work (I didn't dare drink both for fear of a traffic jam and a full bladder needing relief!). You can check out our recent post on my top tips for making a long commute to work more enjoyable.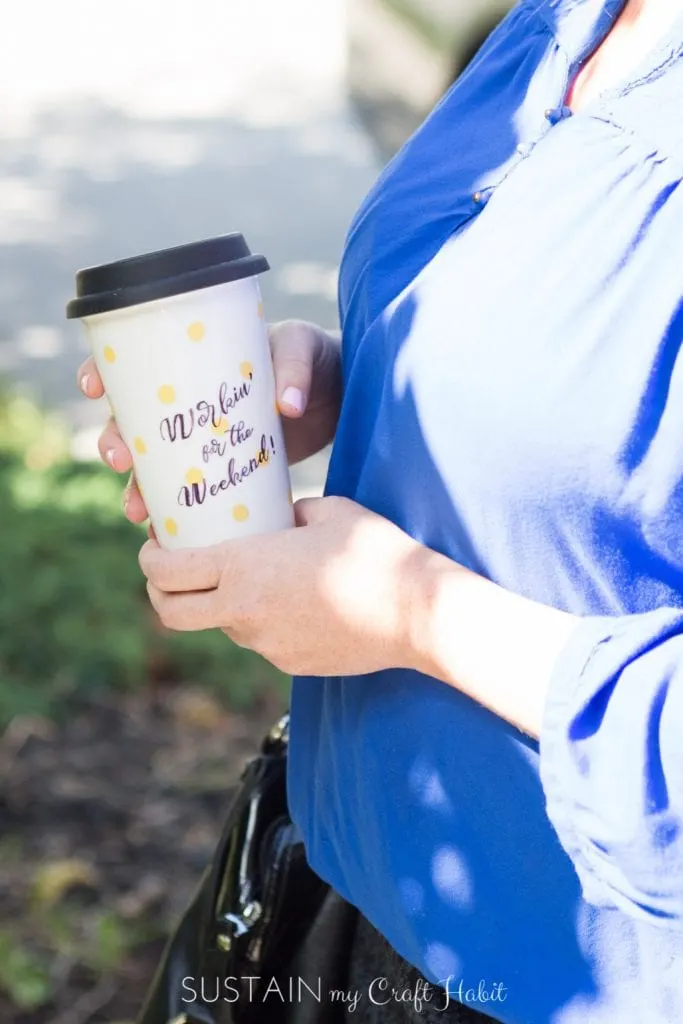 I'm sure I'm not the only one who thinks that the mug can affect the way a coffee tastes. I loved the shape and size of these plain white ceramic mugs I picked up at Costco (similar to these ones on Amazon) a little while back, but they were so plain!
So I decided to jazz them up a bit and take the opportunity to remind myself of what's important in life: that I worked so that I could enjoy and make the most of the weekends with my family.
If you're not up for making your own, but would still love a great pick-me-up with your morning coffee perk-me-up, check out these great motivational travel mugs you can buy on Society6.com: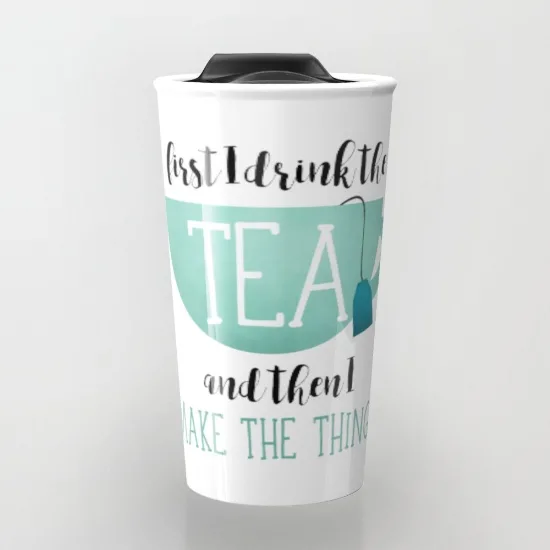 How to make your own DIY Sharpie travel mug with a favourite motivational quote:
Disclosure: This post contains affiliate links for your shopping convenience. Should you choose to purchase through them, we will make a small commission at no extra cost to you. You can read our full disclosure here.
Supplies needed:
1. I decided to fancy up and make my mug a little more glam with some simple "gold" polka dots. Of course I didn't have gold on hand when I needed it, so I used a mustard yellow acrylic paint that I did have.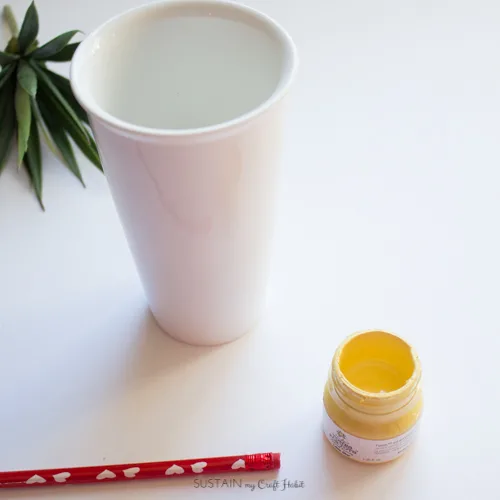 2. Print the "Workin' for the Weekend" template. Cut out one of the quotes that is printed in reverse (extras are provided in case you'd like to use one for practice). With a pencil, carefully trace over the lettering, pressing firmly as you go.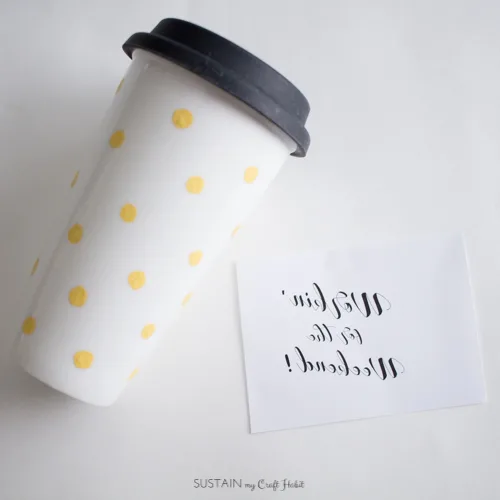 3. Tape the piece of paper, printed side down, to the side of the mug, in the position where you'd like the writing to be. Once in place, firmly colour over the reverse side of the paper template with the pencil. This will "transfer" the writing to the mug.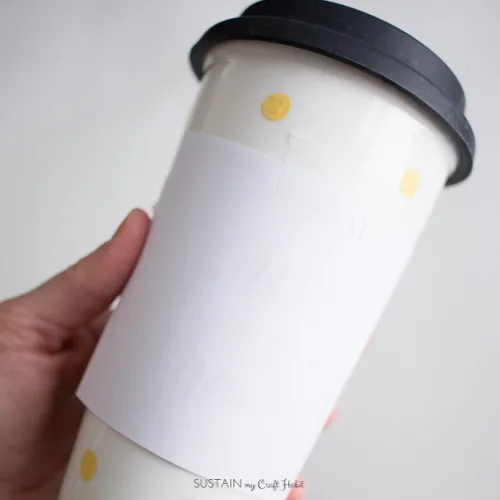 4. When you remove the paper you should see a light transfer of the lettering. Use a fine point permanent marker, such as a Sharpie marker, and carefully recreate the lettering, using the "transfer" as a guide. Be careful not to smear the tracing or marker lettering as you go.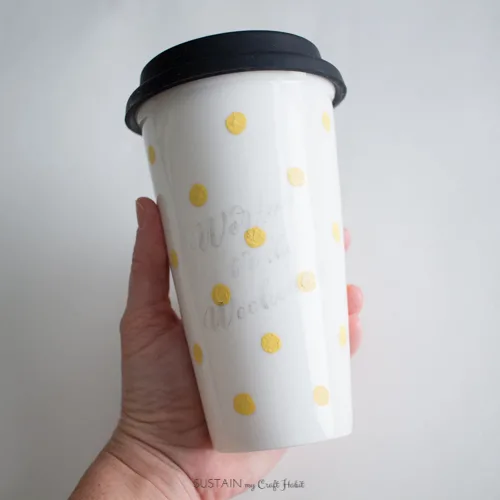 5. Leave the lettering to dry for a couple hours before painting a light coat of Mod Podge dishwasher safe waterproof sealer. While the sealer will look milky when applied, it will be transparent once dried. We only applied it over the painted dots and lettering with about tiny bit of sealer extending past the edge of each painted dot or the lettered area (rather than applying it to the entire mug). It's best to run the brush over the painted area only once as the paint may start to come off if you try running over it with the brush more than once.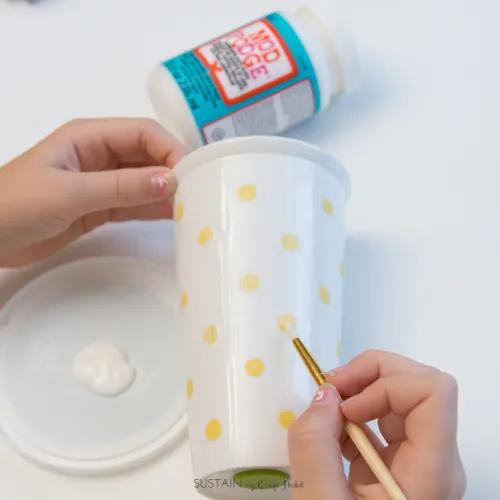 Let the mug and sealer fully dry and follow the instructions on the sealer container for full curing time (can be up to 28 days before putting it in the dishwasher).
And there you have it! Your very own, personalized, motivation mug. You can use this same technique for any saying you'd like. Just pick you favorite font, type it out and make sure to reverse it before printing!
Like it? Pin it for later!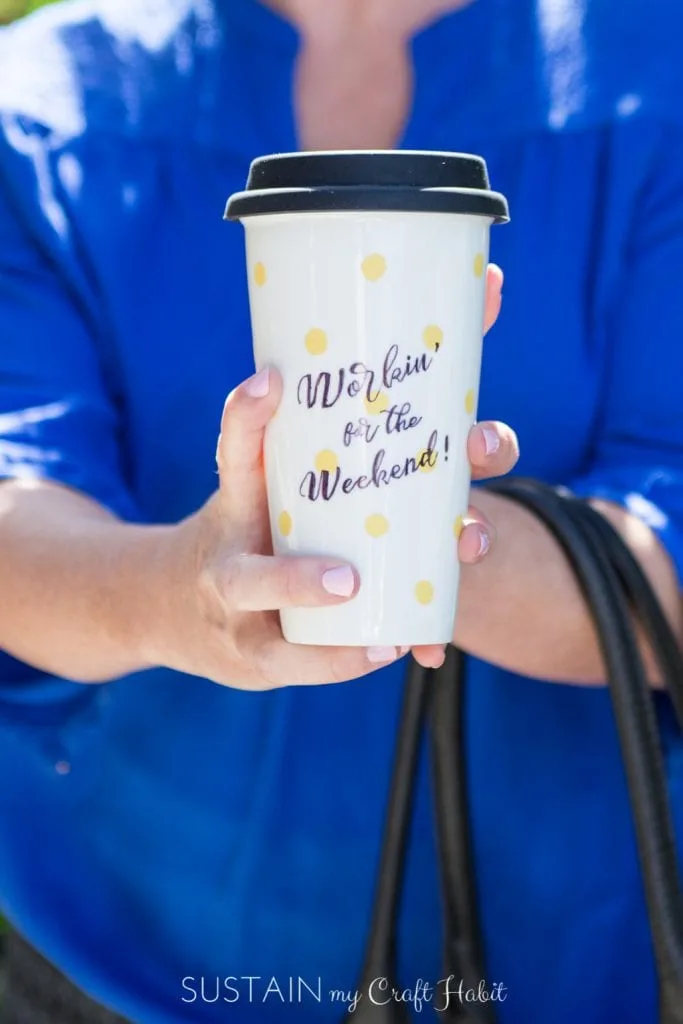 Do you have a favourite quote to help you get through the week?