From sewing, no-sew, image transfers, crochet, vinyl and more, there are endless ways to make your own throw pillow covers. One of our favourites is to simply use acrylic craft paint and "stamps" from nature to create custom, nature-inspired accessories for our couch.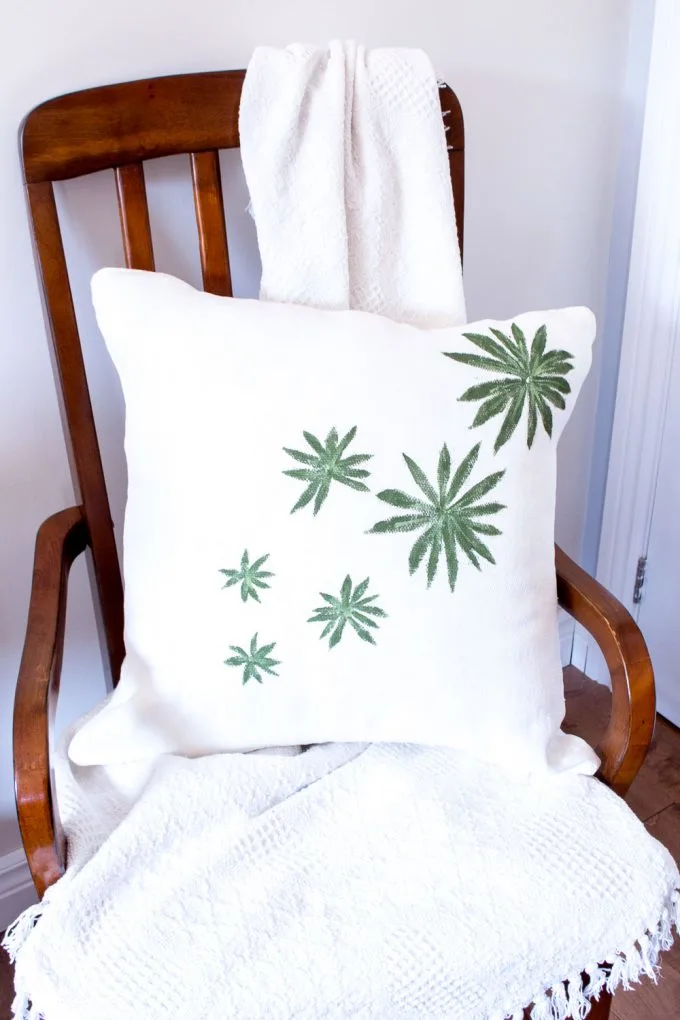 Over on The Weathered Fox blog you can find our tutorial for a simple leaf-stamped technique to make custom outdoor pillow covers. You can really use any type of leaf that has an interesting shape for this DIY idea. We used lupine leaves in a few different sizes to get a cascading effect on the pillow. Head on over to The Weathered Fox for the full tutorial including video!
And be sure to grab our FREE Guide to 5 Simple DIY Ideas for a Cozy Patio Oasis, including this leaf-stamped throw pillow idea.

More DIY Throw Pillow Covers!
If you're looking for more DIY throw pillow covers inspiration, check out our sweet candy no-sew throw pillow tutorial:
You can also crochet your own circular accent pillow cover with our free Sand Dollar Crochet Throw Pillow pattern. We even have the tutorial for making your own circular pillow insert.
Or use up those felt fabric scraps to make a nautical inspired pillow: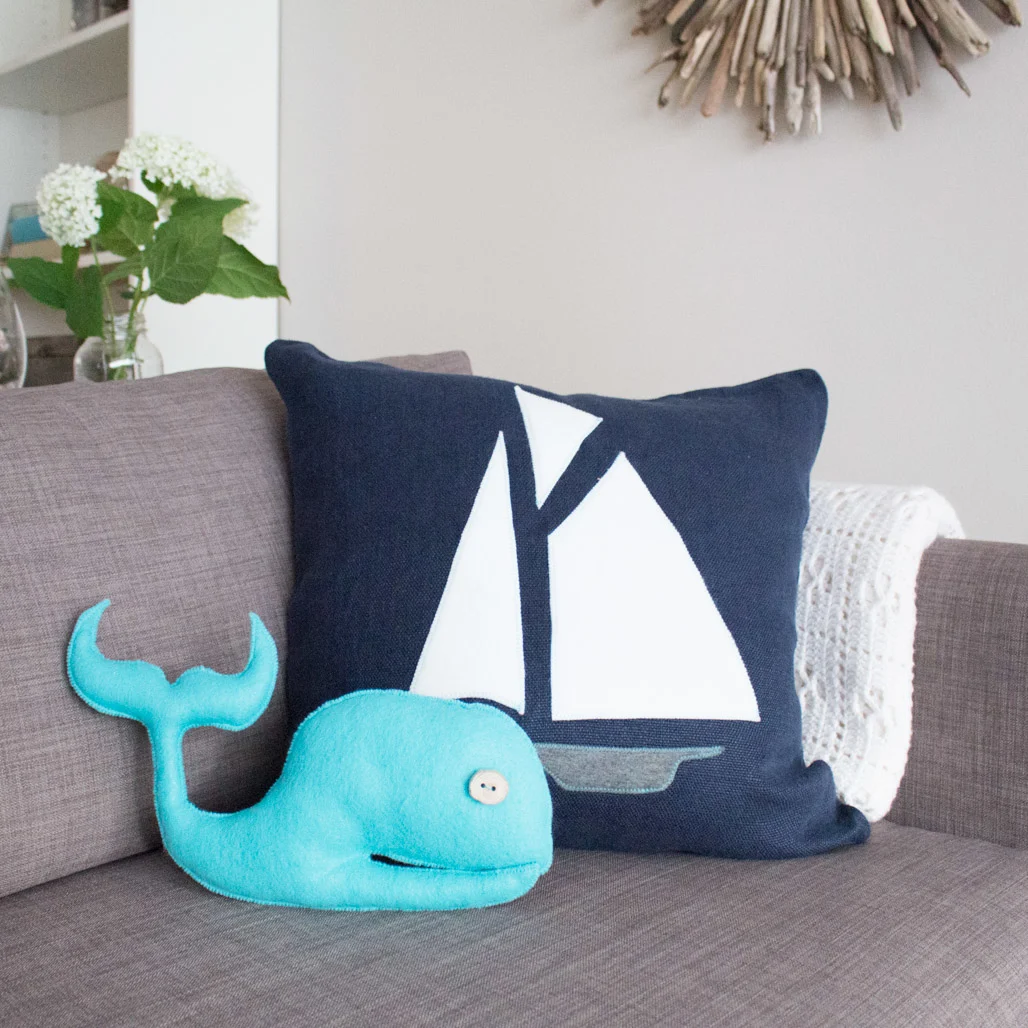 Finally, upcycle outgrown baby clothing into a beautiful, farmhouse style keepsake throw pillow: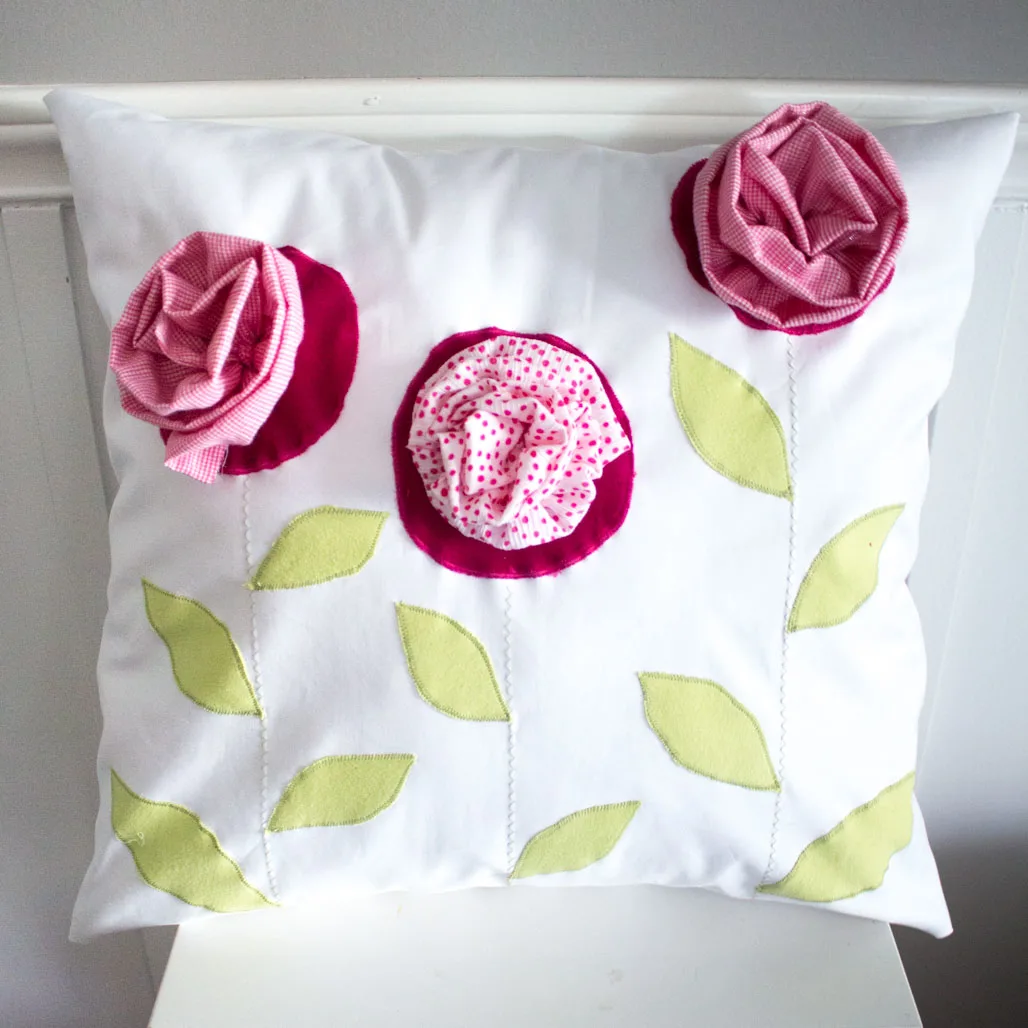 And we love this easy envelope pillow cover tutorial by our friend Maria at Simple Nature Decor.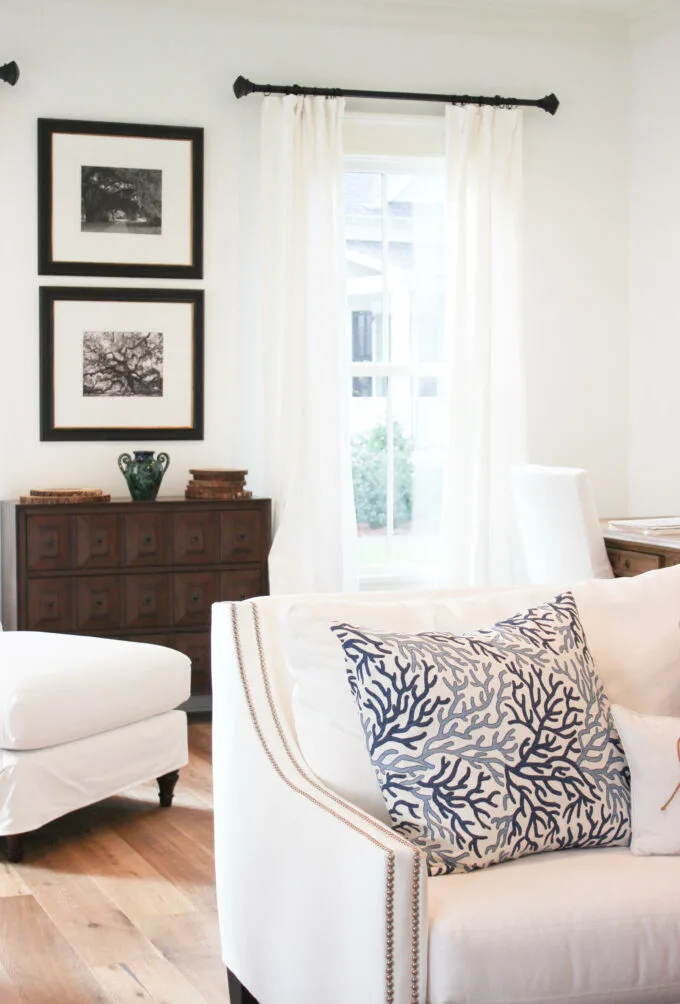 Finally, if you don't have time to make your own throw pillow covers, we invite you to browse our nature-inspired collection in our Society6 shop: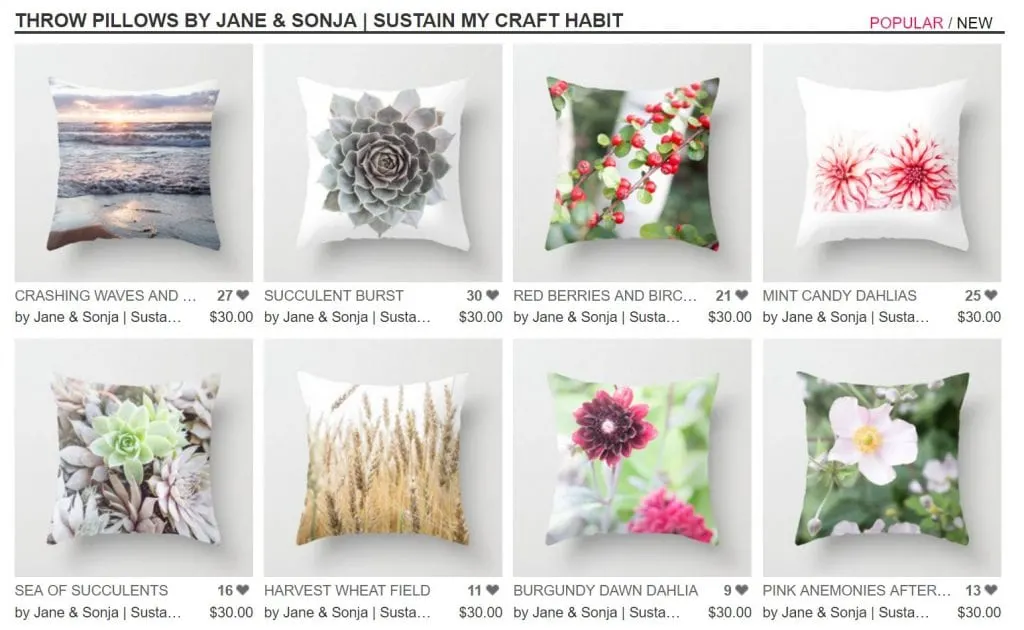 Which of these throw pillow covers would you consider making?