This week we came upon a fun little article revealing some of the deep, dark secrets of us bloggers. In addition to the facts that you don't want to look into our closets and that we could rule the world, it is true that we work everywhere and anywhere!  You'll find us crocheting in the park, knitting at the kids' dance studio, cutting and pasting on the living room floor with the baby crawling around, and drilling and hammering outside on the picnic table. And there's usually at least one little helper around…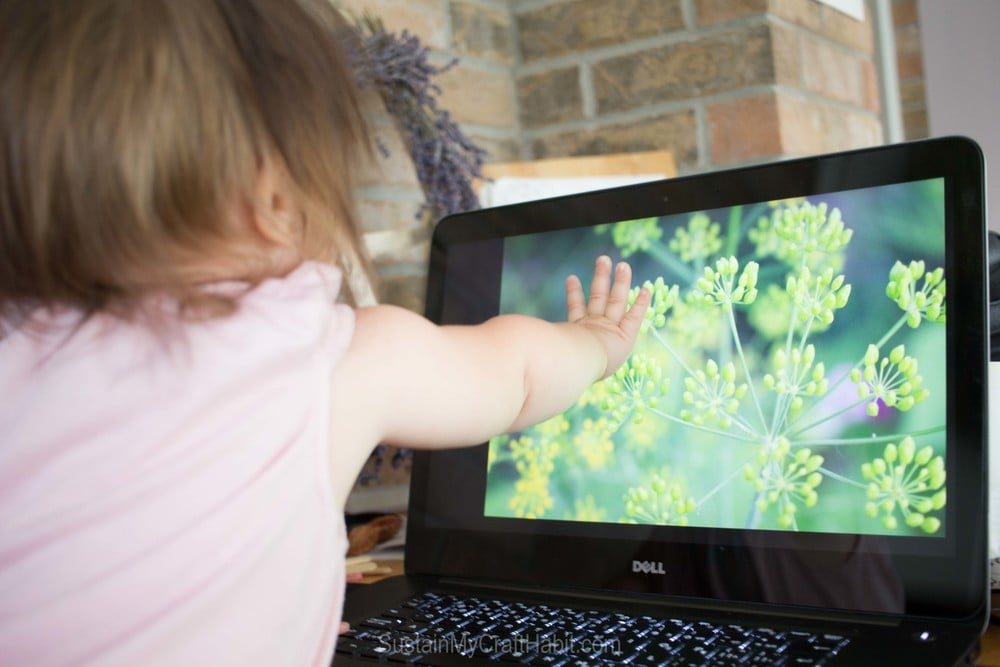 As I sit here typing, I'm at the dining room table which is also covered in soccer trophies and photos, magazines, another laptop, the stack of mail I need to get to, various craft supplies and other items I'm not quite sure what to do with. Needless to say, it's been awhile since we've actually dined at this table! I also have a small desk in the corner where I try to organize our documents.
While our dream home office might look something like the one in this home, it is actually the little things that make a space extra special and without those special touches, a space just doesn't feel right. You may remember this post from a few months back when we found these fun air plants. They are very happy, but I was looking for a new home for them. Over the summer I gathered a small collection of flat rocks and driftwood from the beach which screamed air plants!
I stacked the rocks freely (I'll be able to restack in a Zen-garden manner when I'm feeling stressed) and placed the plants on top. They make the perfect paperweights for my little office desk and bring back such fond memories of the summer.
So, do you have an organized or unruly desk? And do you have any special mementos that adorn your workpace?