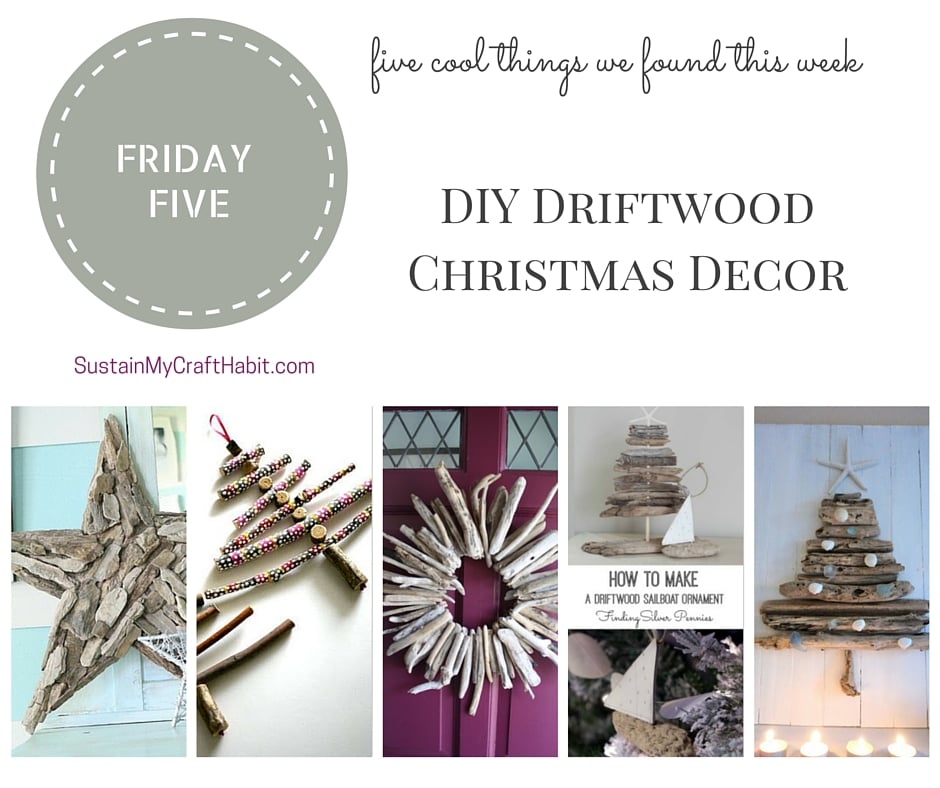 We must admit, being on the beach collecting driftwood and the thought of Christmas don't really go together (unless you're in Australia we suppose!). However, instead of thinking about back-to-school (which we're in total denial over) we're planning ahead for the holidays and looking for creative ways to use all the beautiful driftwood we've collected over the past weeks. Here are five different and fun ways to use driftwood for Christmas decor and some ideas are great for all year round!
The Handmade Home
We love the versatility of this driftwood star by The Handmade Home. It's perfect for the holiday season but also as creative decor all year round. So you don't have to feel bad about not getting around to taking this particular Christmas decor down after the holidays!
Twiggy Christmas Tree Ornament
Michele Made Me
Although these ornaments by Michele Made Me were made using regular twigs, they can just as easily be made using similar sized driftwood. They can be left unpainted for a natural look or for a more fun effect, you can get the kids help to colour them up.
Silver Pennies
How fun are these? Just one look at this driftwood sailboat by Silver Pennies brings about a feeling of calm and relaxation. We like that this is a non-traditional ornament idea.
Beachcomber
This is such a simple and fun way of creating artwork for the holidays. It's nice to be able to use up some seaglass and shells and the painted panel backdrop adds to the rustic feel.
Merrypad
This driftwood wreath by Merrypad is not necessarily just for Christmas. It can stay hung on the door all summer long and right through the holiday season. Or can be embellished for different holidays with some ribbon or other accessories. We can't wait to make our own wreath!
We hope you've enjoyed these projects. Have the Christmas holidays entered your thoughts yet?