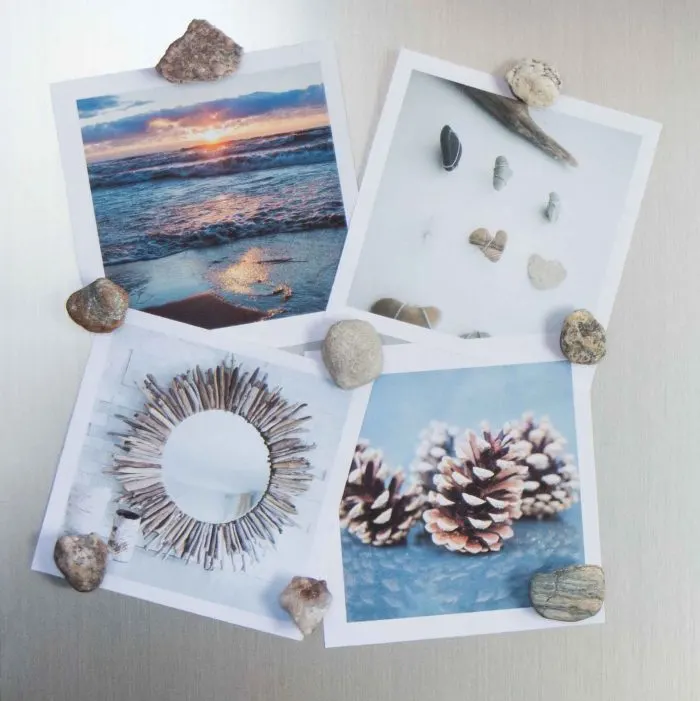 Is it just me or is your fridge overloaded with pictures, to do lists, party invitations and school papers as well? Several times a week I find myself picking up papers off the floor that have fallen from the fridge. It seems I just don't have enough magnets to hold up all my important papers. And yes it's true, I could just put less on my fridge BUT eventually it'll all end up on there anyway so my solution was…to create more magnets.
I bought a small pack of ceramic magnets from the craft store. Each individual magnet is really inexpensive but has a lot of strength.
After looking through my collection of rocks, I chose a handful to use for my magnet craft. Did you know that there are three main types of rocks? Well, I'll admit I didn't know this until I made these little magnets. The rocks I collected at the beach and I used for this craft are sedimentary rocks. They are formed from sand, shells, pebbles, and other materials. The other two types of rocks are called metamorphic and igneous.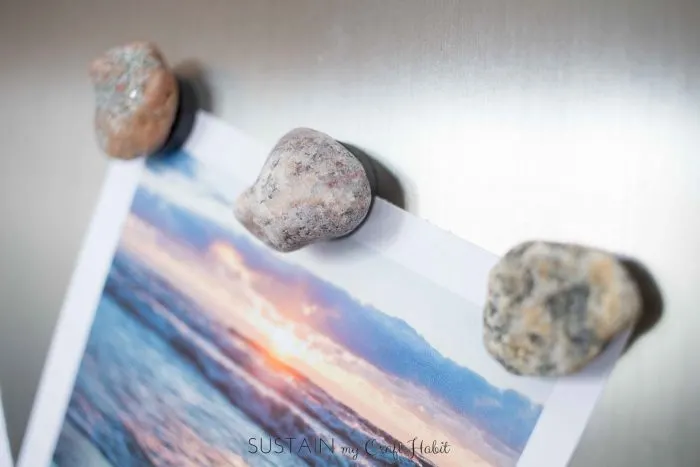 The shapes of rocks that work best for this project are ones that are fairly flat on one side. These have more surface space for the glue to hold onto.
What you'll need to make your very own rock fridge magnets:
Ceramic Magnets (available at any craft store)
Rocks and/or fossils with one side flat, approximately the same size to double the size of the magnet
Super glue, Krazy Glue for example
Rubber gloves to protect hands from super glue
This project was really simple!
Ready for the instructions?
Apply a good amount of super glue to one side of the ceramic magnet. Take the flat side of the rock and lay it on top of the magnet. Make sure to work quickly because the glue will dry quickly. Apply pressure and hold in place for at least 60 seconds.
And there you have your rock magnets! In case you're still unsure how to make them we have a little video for you.
They look very cool and earthy when you get a bunch of them together. And if you want to make more nature crafts learn how to make a magnet from sea shells or make framed pebble art.
What's your solution for displaying all your papers, school forms, to do lists and pics?