For many of us, it's that time of year where we start counting down to the Christmas season. So we thought what better way to kick off the count down than with a round up of Christmas in July crafts! As for the remaining people that say "no way, too soon", well, they wouldn't be scrolling through this post anyway.
It's All About Christmas in July
When I think about Christmas in July, the crafts that instantly come to mind are those beach-loving, coastal-Christmas crafts that we loooove to make. If you ask us, combining Christmas with the beach is really the best of both worlds! When Christmas actually comes along for us in South Western, Ontario, we're normally in a foot of snow and frigidly cold weather.
So we're often inspired by thoughts of the lake and our many beach finds, such as driftwood, rocks, seaglass and sea shells to craft with for Christmas. If you're onboard for Christmas in July, take a look at these DIY projects to get you inspired. And just think, there's only six more months to go until we December 25th…let the count down begin!
Driftwood Christmas Crafts
Have you ever considered all the cool Christmas-y things you can make with driftwood? From trees to ornaments and gift tags to garland, the possibilities are endless!
Coastal Christmas Ornaments
Make these DIY coastal Christmas ornaments using found driftwood and some Vintage Effects Wash.
Check out this project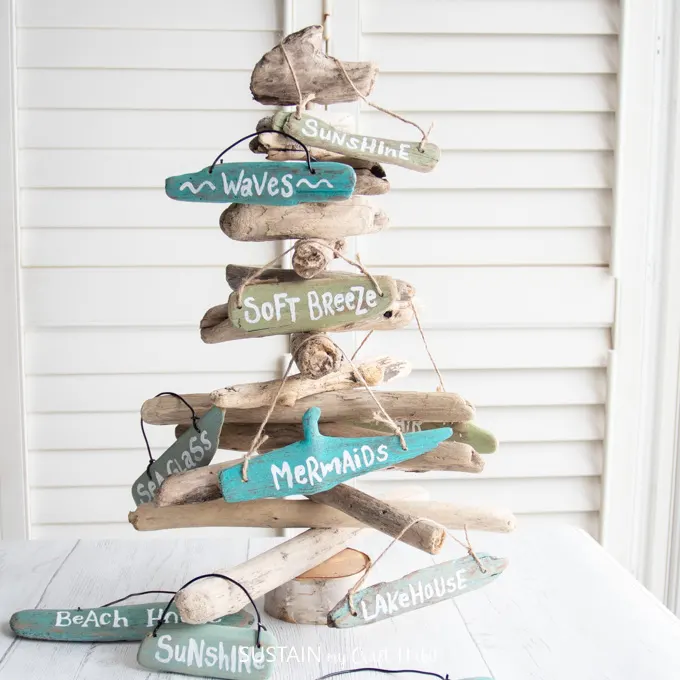 Reindeer Ornaments
Create a whole reindeer family with this easy driftwood Christmas craft idea.
Check out this project
Miniature DIY Driftwood Tree Ornament
Bring a little coastal style to your Christmas decor with these simple miniature sized driftwood tree ornaments.
Check out this project
Driftwood Tree Bark Gift Tags
Use driftwood tree bark to make these homemade gift tags. Make a batch and save it for Christmas wrapping!
Check out this project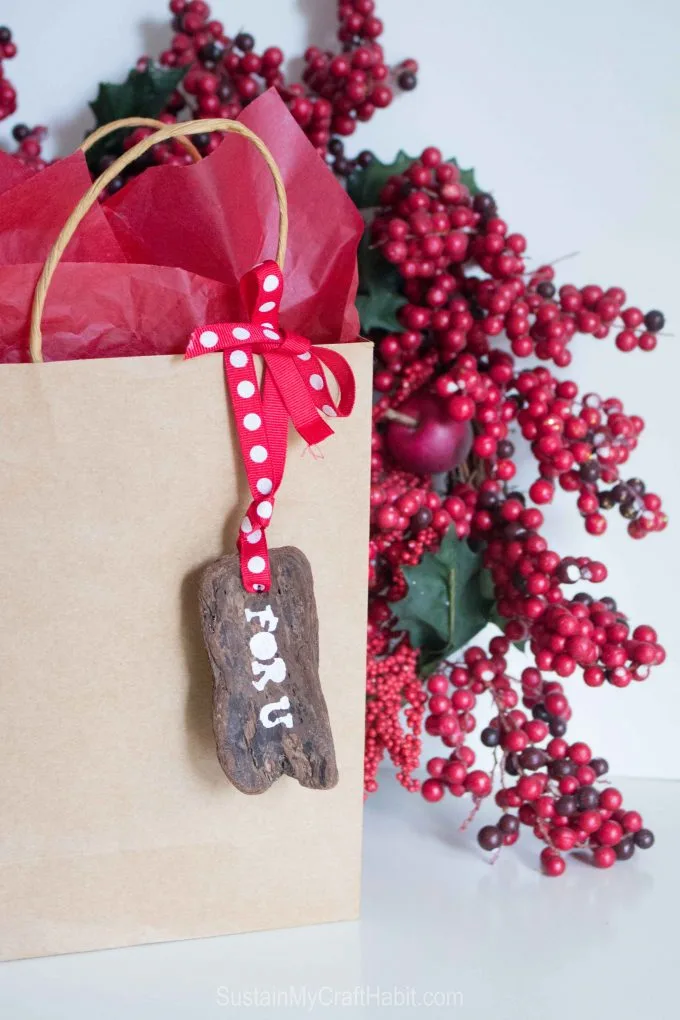 DIY Driftwood Christmas Tree
Move over evergreen, this rustic DIY driftwood Christmas tree may just be the new centerpiece for the holidays or creative front porch decor all year round.
Check out this project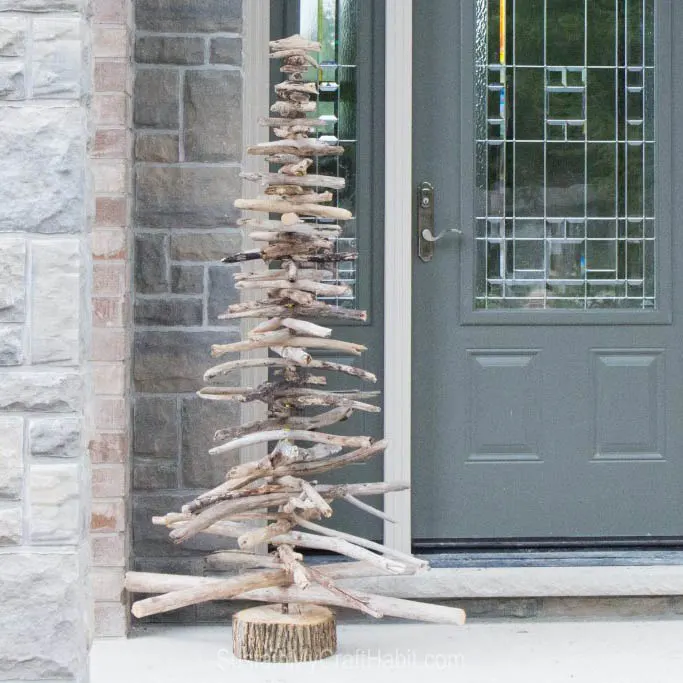 DIY Copper-Dipped Driftwood Garland
A new take on the traditional Christmas garland: rustic driftwood pieces dipped in copper metallic paint!
Check out this project
Crafting with Seashells and Seaglass
Look through your stash of seaglass and seashells to make a pretty coastal Christmas wreath or a a pair of pretty seaglass trees.
Coastal Christmas Wreath
Make an upcycled wreath with leftover fabric, assorted sea shells and pieces of driftwood.
Check out this project
Pretty DIY Beach Glass Trees
Use up that collection of beach glass to make gorgeous trees for your holiday or year-round decorating.
Check out this project
Coastal Seashell Wreath
Create your own seashell wreath to enjoy a bit of Summer all year long.
Check out this project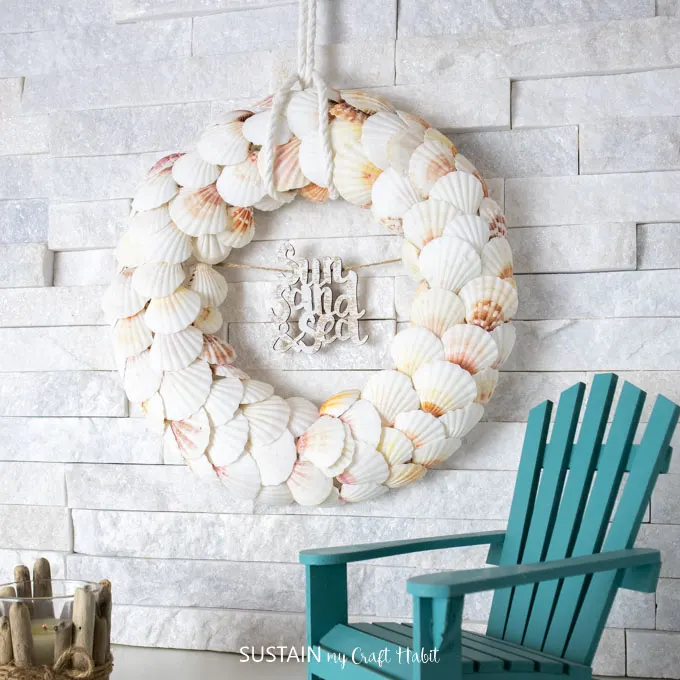 Christmas Rock Painting
Rock painting is a great way to craft for Christmas, it's fun, relaxing and easy when they're step by step tutorials involved. Which one of these festive painted rocks would you like to make?
Festive Christmas Rock Painting Ideas
Rocks collected from the beach make the perfect natural canvas for festive and colorful Christmas characters.
Check out this project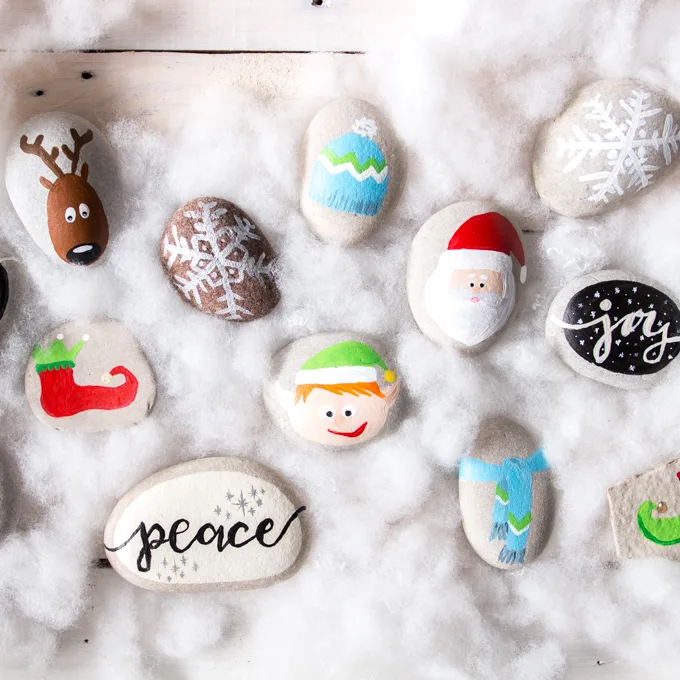 Christmas Ornament Painted Rocks
Make your own beautiful and unique vintage-inspired Christmas ornament painted rocks,
Check out this project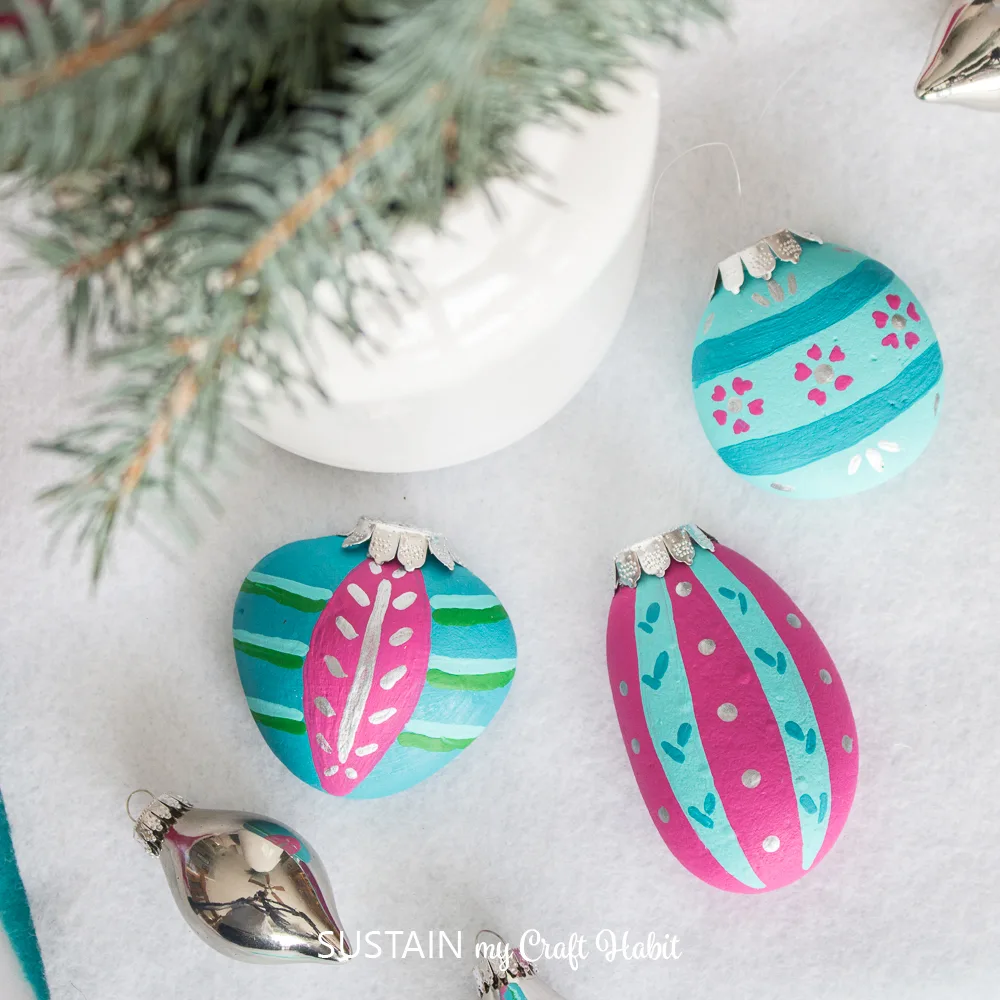 Decorating for Christmas in July
I'd love to know, have you ever (or would you ever) deck out your house or maybe just the fireplace mantel in Summer to celebrate Christmas in July?
Cozy Coastal Christmas Mantel in Teal and White
This beautiful, warm and cozy Coastal Christmas mantel is one way to decorate with all the Christmas crafts you've made.
Check out this project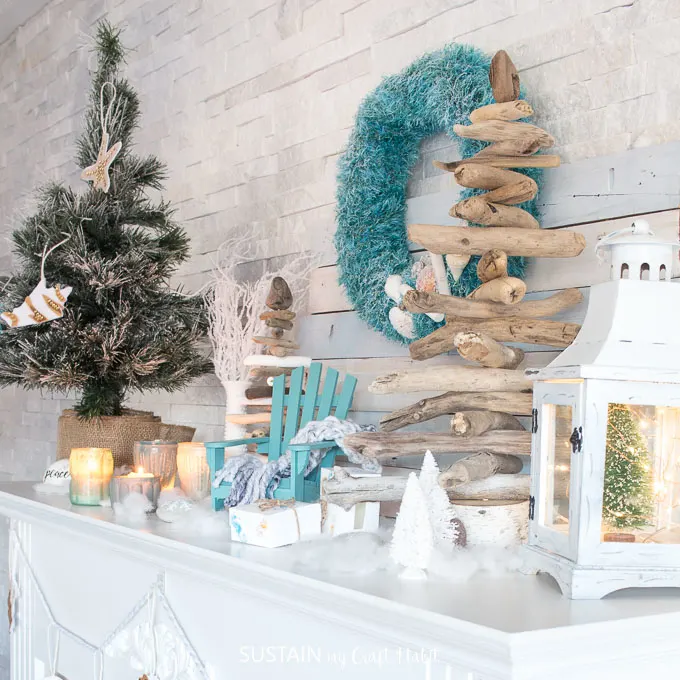 Like it? Pin it for Later!