It's the perfect time to make a little keepsake from the summer. Learn how to make resin pendants with lavender – a beautifully simple gift idea for any jewelry lover in our life.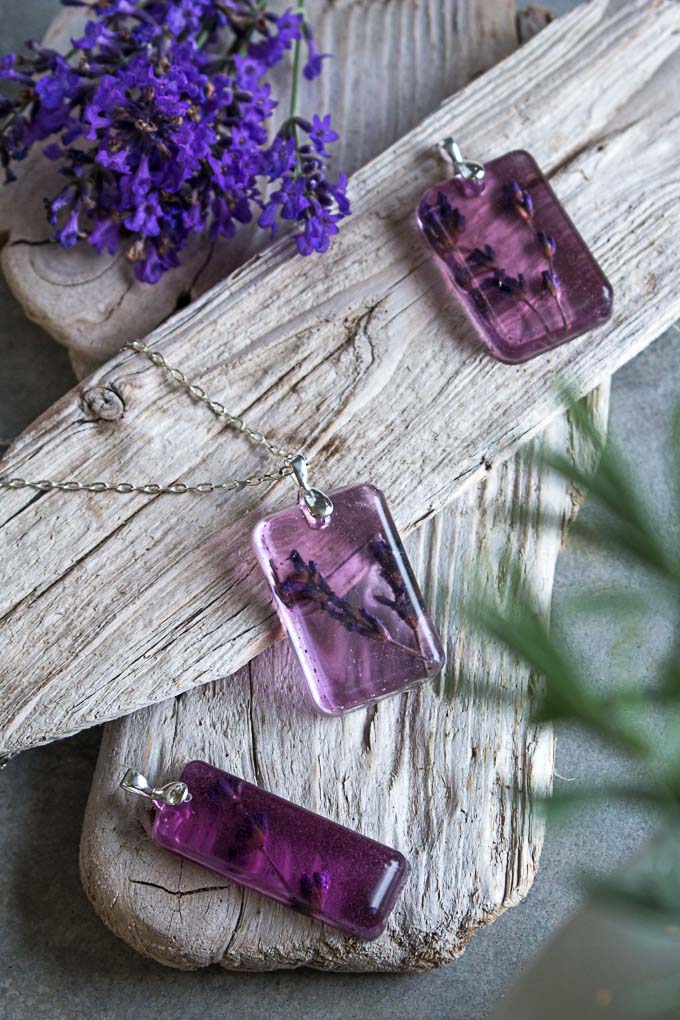 Last fall I was determined to plant lavender everywhere! Not only are the flowers beautiful, smell amazing and foliage gorgeous, the bees loooove them. Also, there's so many ways to use lavender in crafts and cooking that I had the urge to grow, dry and stockpile these purple buds to last me all year!
Unfortunately the few lavender bushes I did plant in the spring didn't produce many flowers. However, our mom has several mature bushes around her home. I harvested as much as I could a few weeks ago (I did leave some for the bees to enjoy).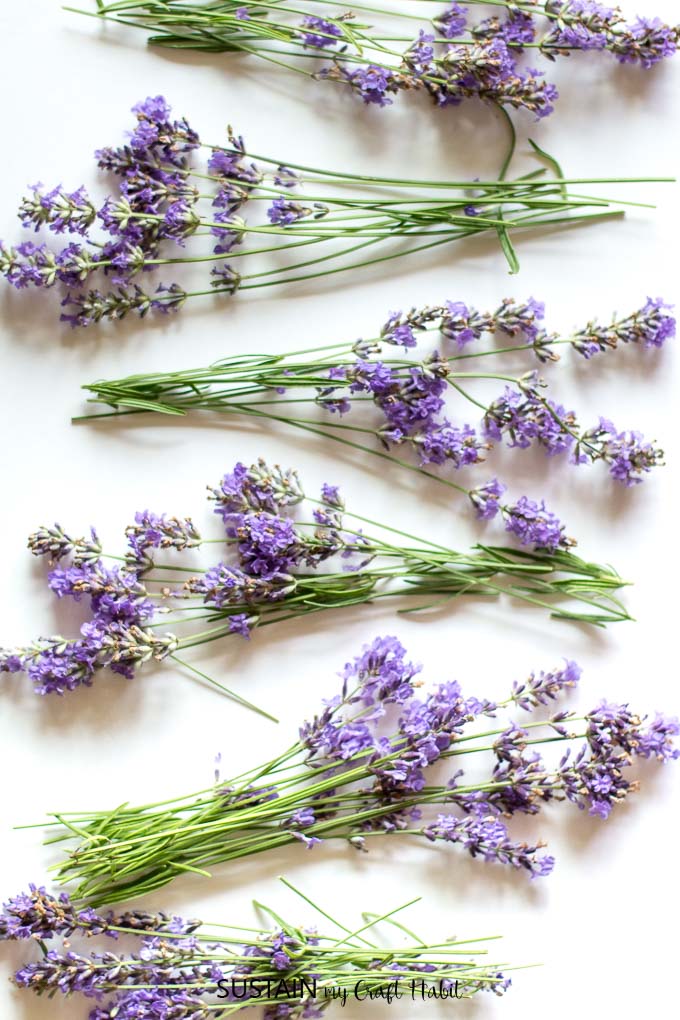 I have lots of crafts ideas in mind for these lovelies. Our first project was to make beautiful mauve-tinted lavender pendants. Head on over to the Resin Crafts Blog where we shared a full tutorial on how to make resin pendants with the lavender embedded. They turned out just beautifully and would make lovely gifts for friends and family.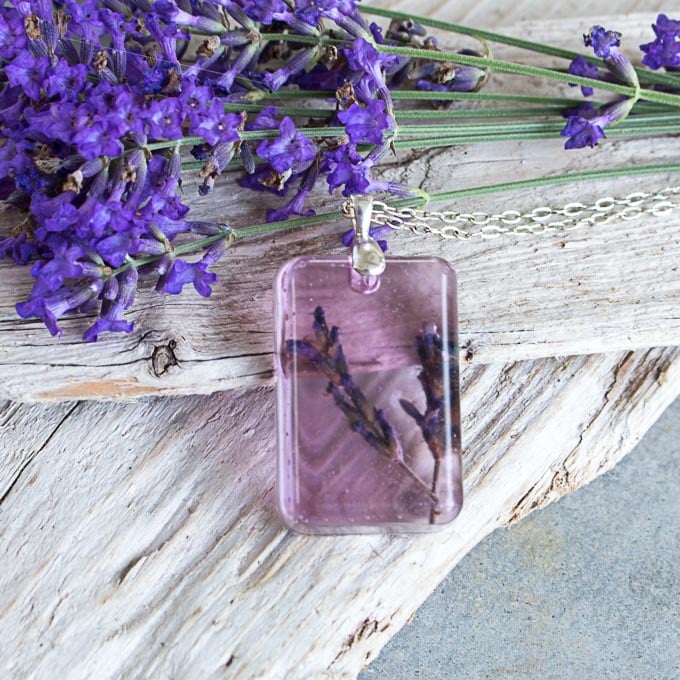 We also used some of our new dried lavender bunches to create a pretty farmhouse inspired lavender wreath. You can find the full DIY tutorial over on The Weathered Fox blog .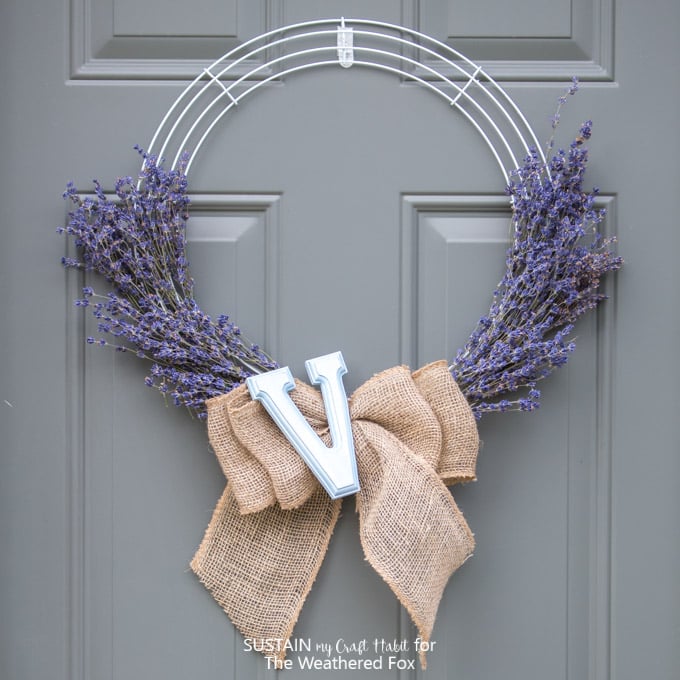 This wreath was inspired by the square lavender wreath we made with driftwood a couple of summers ago.
We also used some of the dried buds to make useful DIY lavender sachets as well as soothing lavender shower steamers. think the next lavender craft will have to be some soothing bath bombs!
What's your favourite way to use dried lavender?