Our crafting is definitely rubbing off on our kids.That became very obvious this past summer when we were sitting on the beach and my 6 year old son handed me a small, flat, uniquely shaped rock and said "Mama, this looks like a vase". After a moment of self-congratulation for raising such a creative, genius child (he then said, "or maybe it looks like poop") I started thinking of ways to use these "vase-like" rocks.
Around the same time, we were preparing our Friday Five post on Inspiring Pressed Flower Crafts. In the previous weeks, my husband had picked up several picture frames at a garage sale for $2 apiece. He insists that this one was not broken when he bought them, and the kids deny any role in this mishap, so it must have magically broken.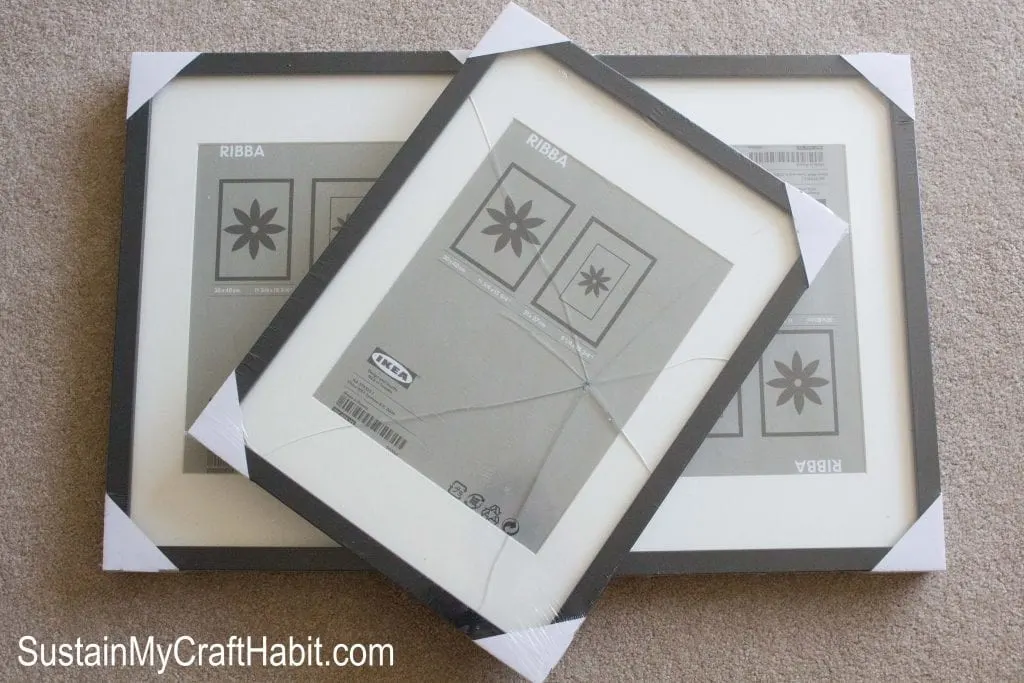 So, all these things came together to inspire our new art project. To make your own, this is what you'll need:
x1 sheet of 8 ½" x 11" white cardstock paper
x3 small sized flat-on-one-side rocks
Fine tip black marker
Pressed flower petals (we used rose petals- see below)
Glue gun or other glue strong enough to hold the rocks on the paper
Craft glue to hold pressed flower on the paper
Picture frame without the glass or a shadow box
Before you can begin to assemble the artwork you will need to prepare the rose petals. An easy way to press flowers/petals is by sandwiching them in between two sheets of parchment paper and applying a heavy weight on top. Leave for one to two weeks. Or a quicker way is by drying the flower/petals inside a microwave. Lay out the petals spaced apart on a piece of parchment paper. Put inside the microwave and heat for 30 seconds at a time depending on the size of your flower or petals. Check often to avoid over drying. Once the flower petals are ready, put aside.
Once you have your dried flowers, you are ready to start assembling. Position the rock "vases" onto your card stock evenly-spaced along the bottom and place the flower petals as you would like them. We chose to do three flowers in each vase but a single flower also looks really nice.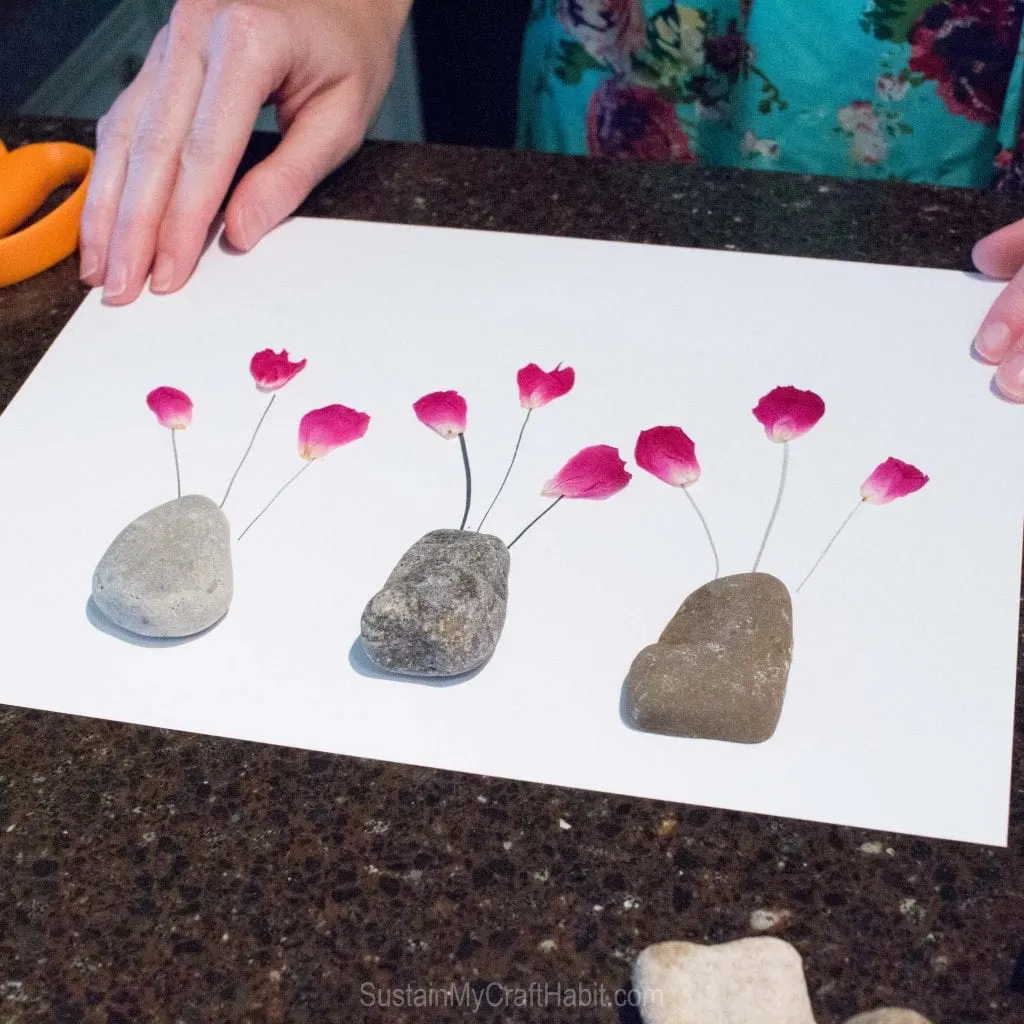 Once you are happy with the arrangement, hand draw the flower stems coming out of the vases. Using the glue gun affix the rocks to the paper.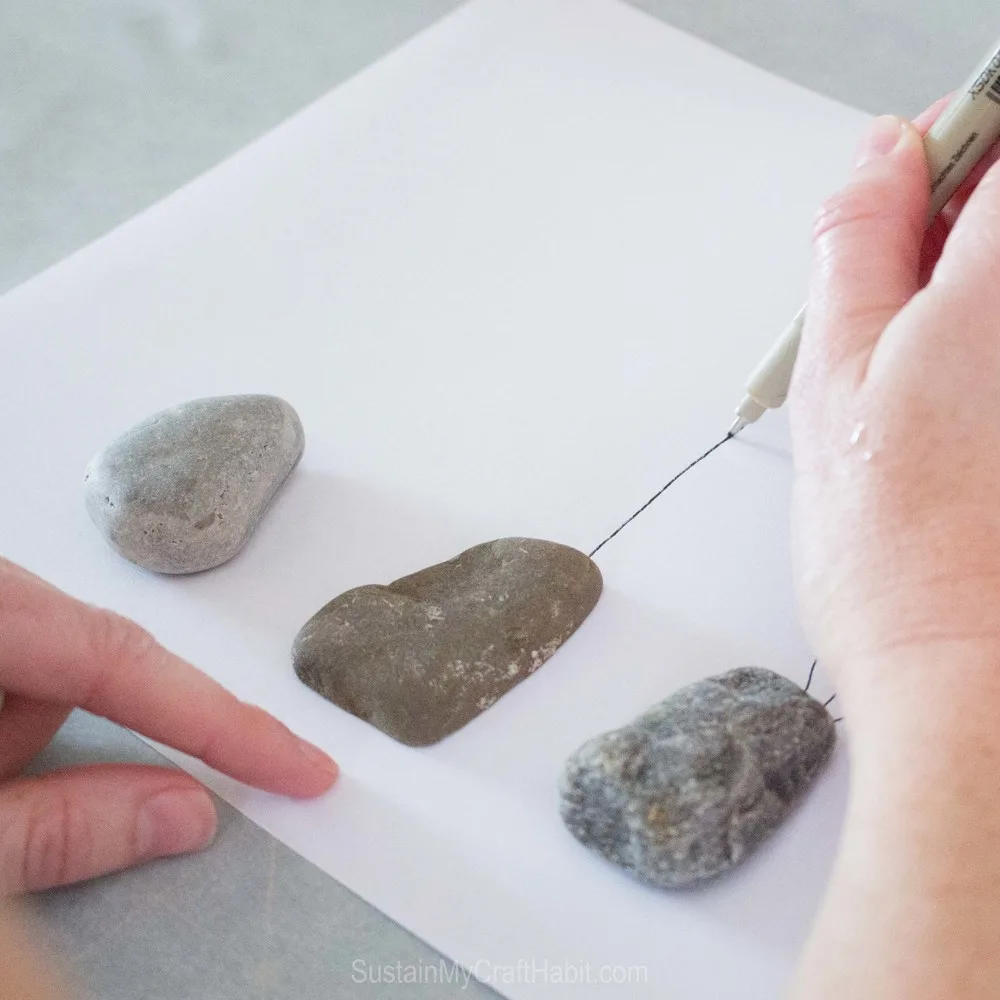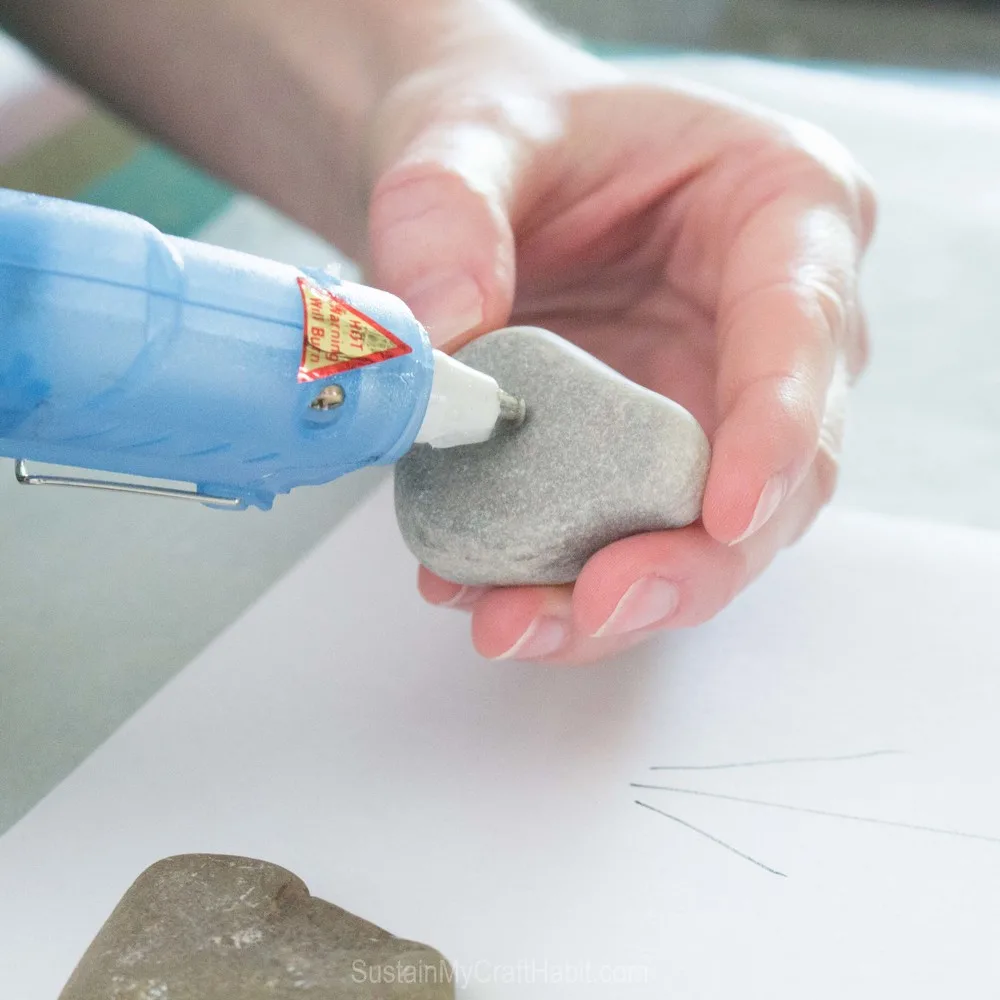 Add the craft glue to the back side of the petal and stick to the top of each stem. Apply a little pressure but be careful not to over press the flowers. Once the glue had dried we applied a thin coat of Mod Podge to the pressed flower petals with a fine paint brush. This gave the petals a subtle shine but also helped to preserve the structure and colour of the petals. Avoid getting Mod Podge on the paper as it will wrinkle the paper when it dries.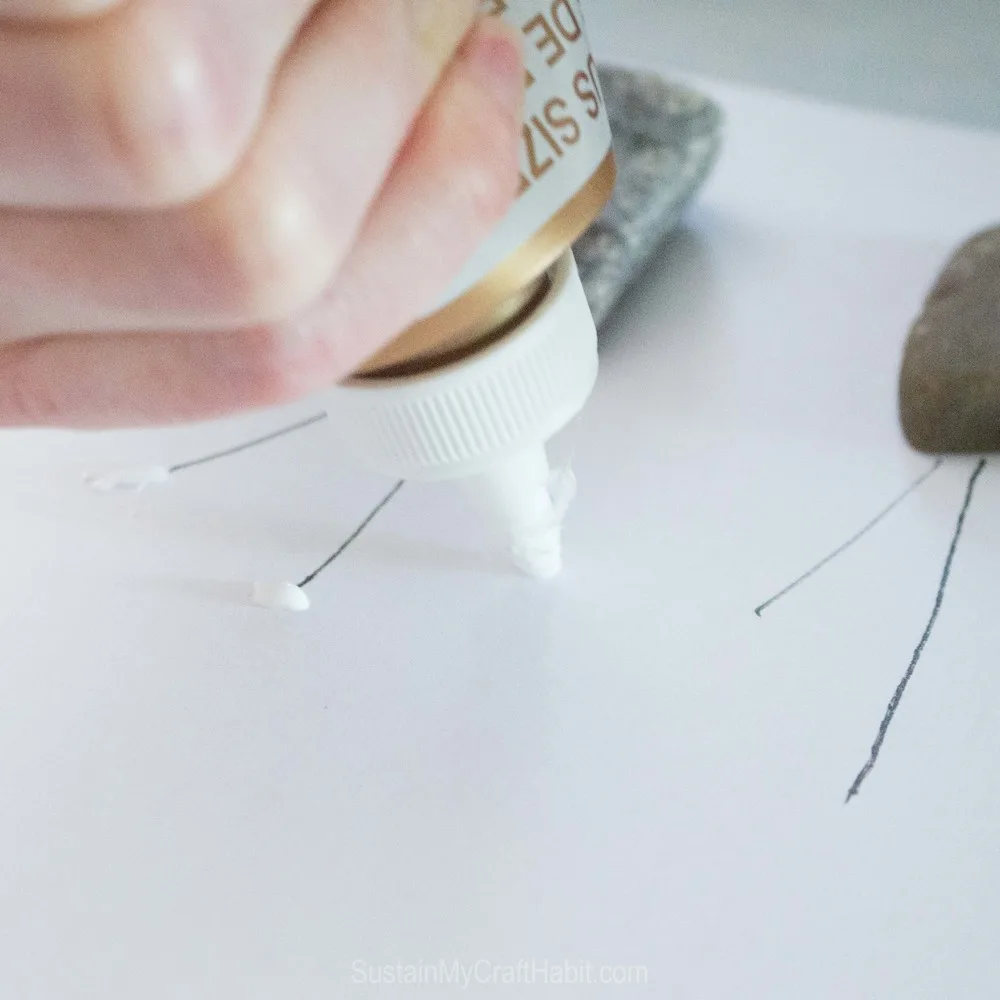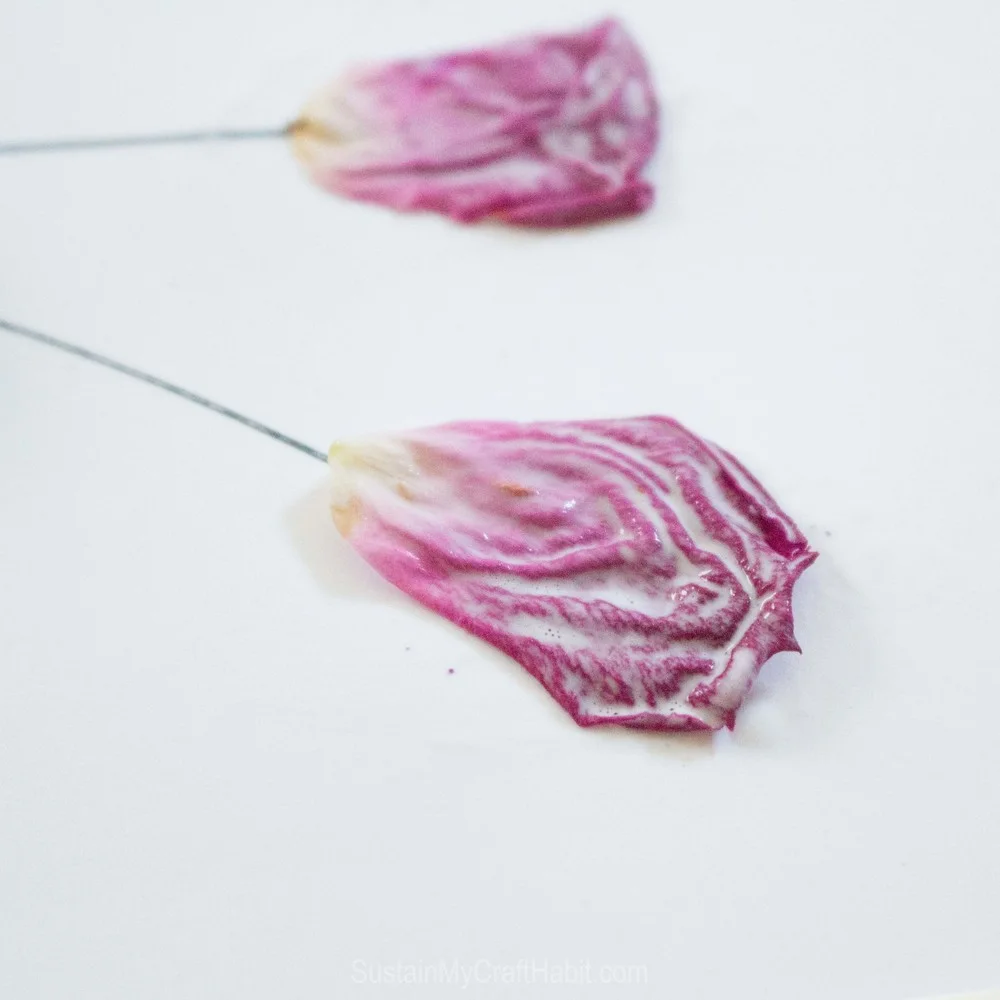 The final step is to frame the artwork and hang on the wall. Enjoy!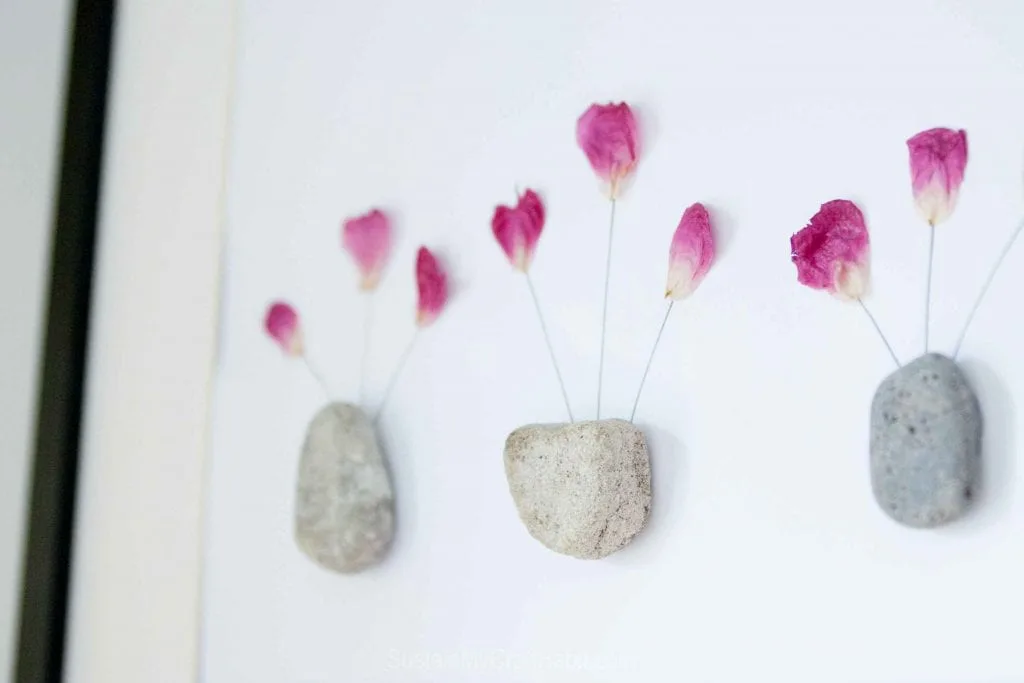 Do you have any tips for pressing flowers?