From craft room, kitchen to bedroom and beyond, we have over 25 IKEA hacks for organizing all areas of your home! Which is your favorite?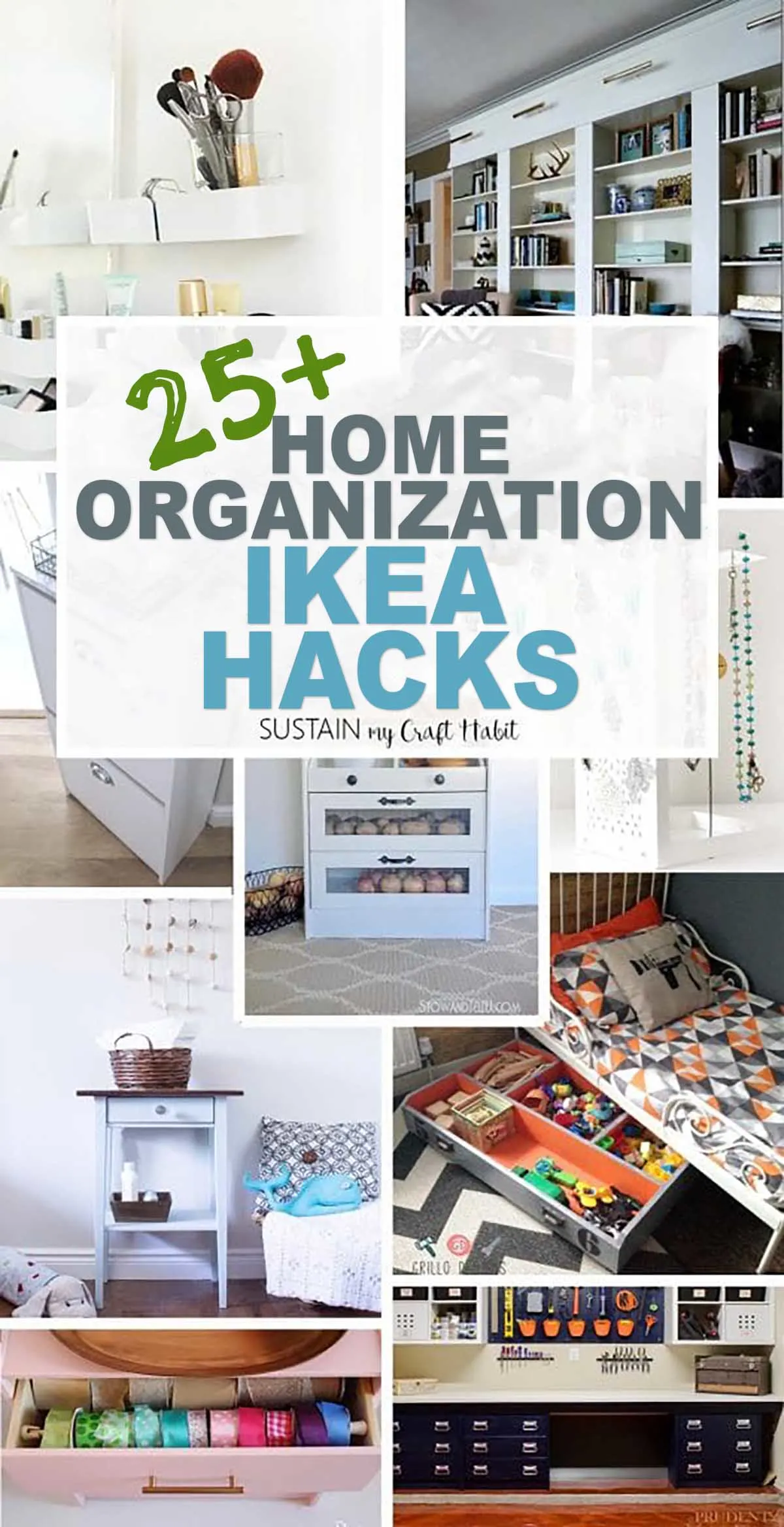 I knew I needed these IKEA hack ideas as I looked around my house to find ways to get my crafting self better organized this year.
I just keep going back to a large IKEA bedroom wardrobe I bought well over 10 years ago. I remember my excitement when I stumbled upon the fully assembled piece in the scratch and dent section of the IKEA "tool" section of the store (literally this is a corner of the store where they have tools secured to walls by chains). I began the long process of dissembling the wardrobe until it was in several smaller pieces, only to bring it back home to reassemble it all again!
This memory is so clear in my mind, that I doubt I'll ever be able to give this piece away. Now many years later, I no longer need it to store my clothes. However, it has loads of storage and would make for the perfect organization solution in my craft room. It just needs a few adjustments, otherwise known as hacks!
This got me thinking: what other repurposed IKEA furniture ideas are out there that could help to get your home organized?
Some really popular IKEA hack ideas are an IKEA shoe rack, IKEA workbench, and IKEA bissa hack. Here are some of our favorite IKEA home organization and storage hack ideas we found. Visit each post to see how these brilliant bloggers pulled off the transformations!
Want to receive a ton of inspiration and money saving ideas for decorating, gift-giving and crafting? Join HERE!
25+ Brilliant IKEA Hack Ideas for Entire Home Organizing
DIY Concealed Storage Solution
We love how Time with Thea seamlessly transformed her IKEA dresser into a clever storage nook to hold large sheets of paper. It can also neatly hold other large items out of sight until they're needed.
If you're looking for a fun IKEA Rast dresser hack, this DIY by Design Dazzle is just the thing. Give your craft ribbon some well-deserved attention. They are just too pretty not to!

Have you ever thought about creating a garage workbench using IKEA furniture? Well, the truth is, we hadn't until we came across this DIY by a Polished Habitat. It's such a practical solution to adding organization to a typically unorganized space using IKEA'S Kallax storage cubes tabletops and dressers. May take some effort but the results look well worth it!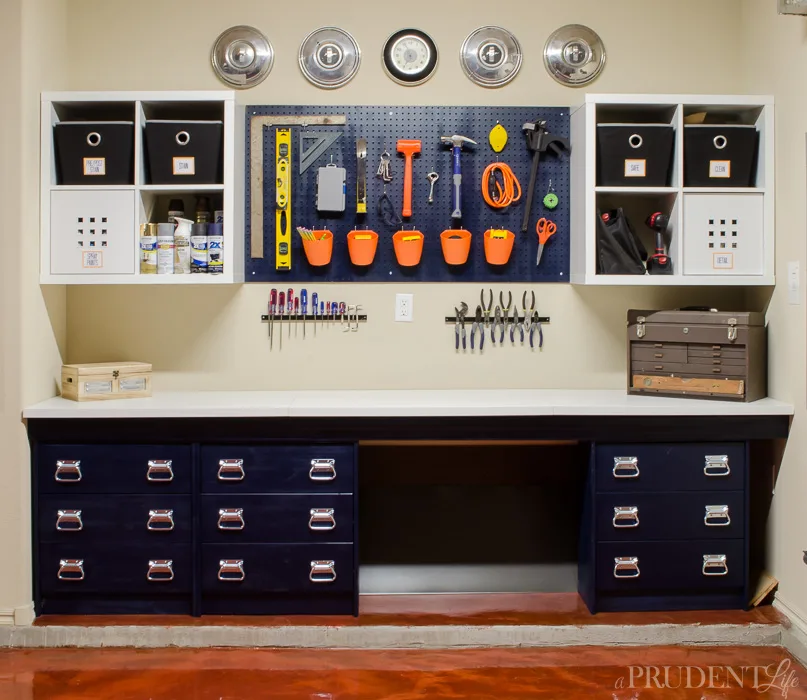 How do you store your potatoes and onions? We just love this idea of turning IKEA'S Rast Dresser into a way to store them in your kitchen. Reminds us of an antique farmhouse buffet.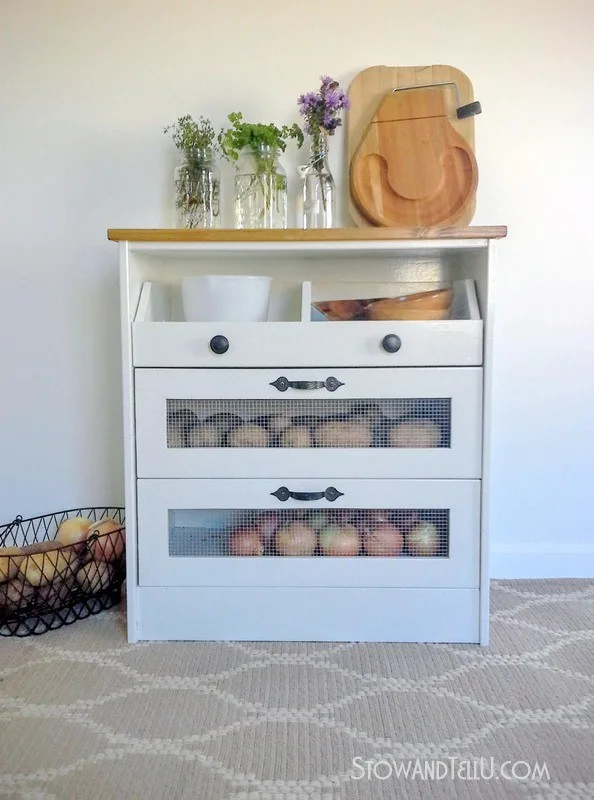 Whoever thought that re-purposing an IKEA Hemnes shoe cabinet could be the solution to your kitchen storage problems? This is a great example of how to creatively maximizing your kitchen storage if you have limited space.

Ever wished you could have a custom pantry for added storage? This DIY by Run to Radiance shows you how to transform IKEA'S affordable Billy Bookcase into a custom high-end looking pantry.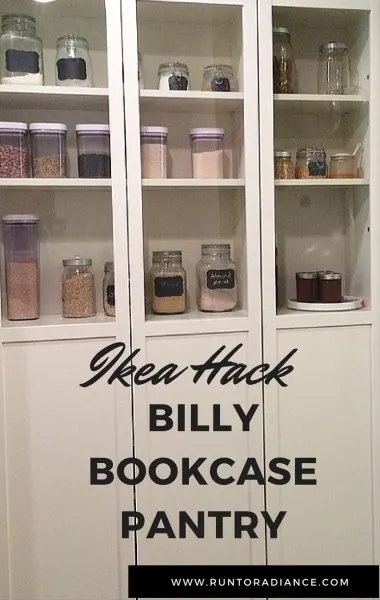 What is it about built-ins that we love so much? Although a custom built-in can be fairly pricey, this IKEA Billy Bookcase makeover is the perfect solution to achieving a custom built-in on a budget.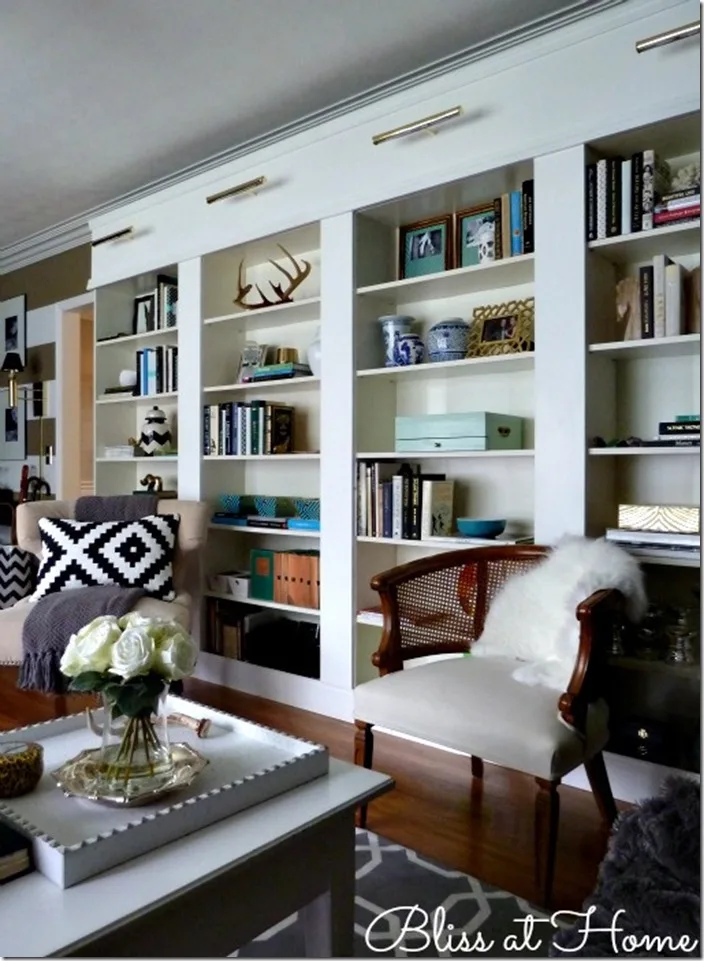 We love how Fresh Crush repurposed IKEA'S Variera cupboard cabinet shelf insert (normally used for stacking cups and jars) into a beautiful and practical jewelry storage display!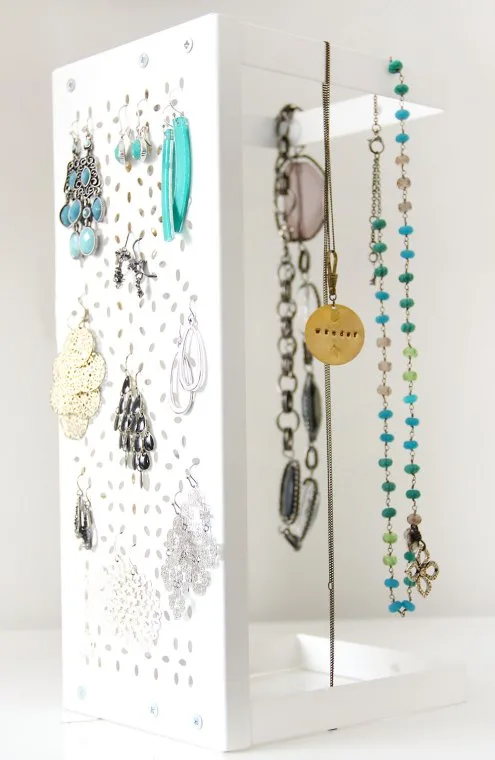 Have you found that furniture designed for nurseries tends to be quite pricey? We recently re-purposed an IKEA Hemnes nightstand into a new table for a kid's room or nursery using non-toxic paint and naturally made wood stain and polish. IKEA hack ideas at their finest – stylish and not as expensive.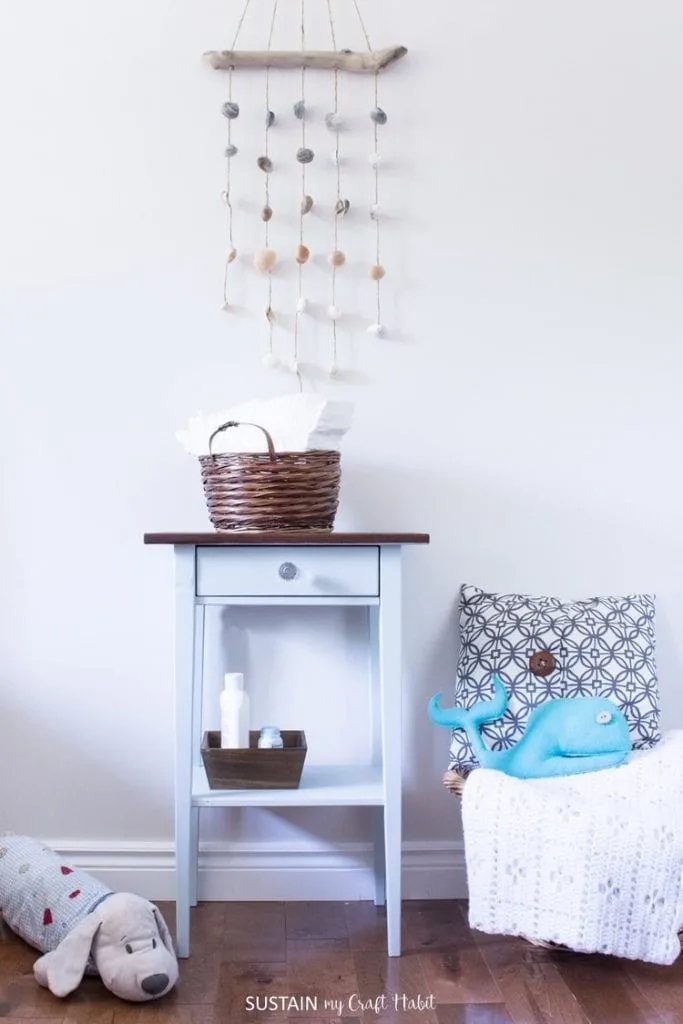 This DIY by My Repurposed Life gives detailed instructions on how to makeover IKEA'S Tarva Dresser into a beautiful custom storage hutch to hold bathroom linens or even kitchen dishes depending on where more storage is needed.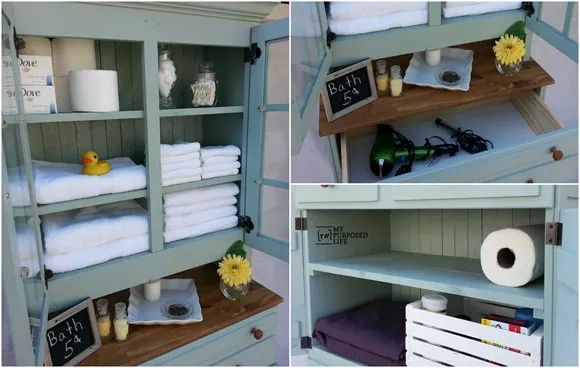 Simple Repurposed Makeup Organizer
Are you looking for a way to organize your makeup? Could you use a tidier bathroom space? If so, this repurposed IKEA Pluggis System is a really clever way to do it.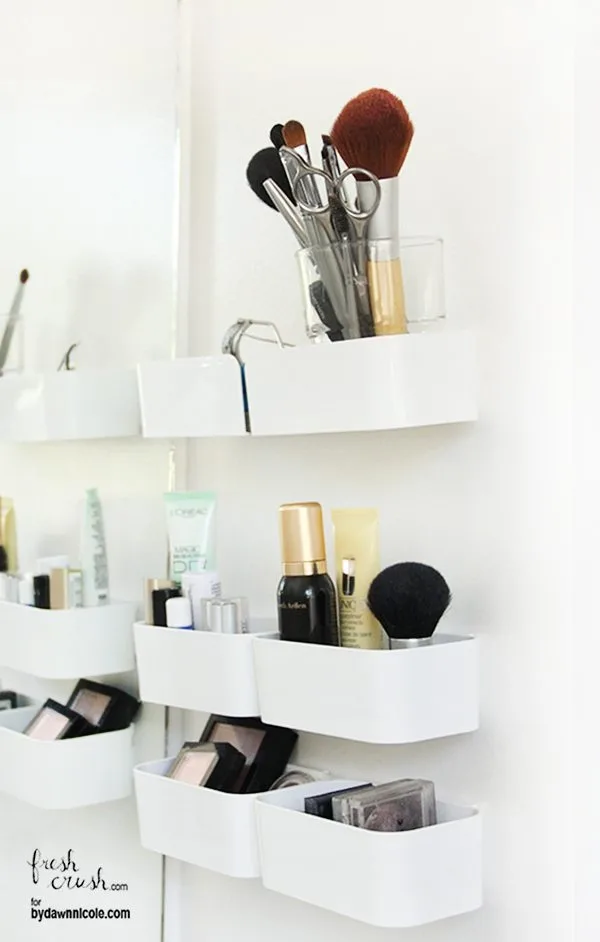 Stylishly Upcycled Shoe Organizer
Who says organization can't be stylish? This DIY by Every Home is a Castle turns a boring IKEA Bissa shoe cabinet into a high-end concealed organization unit that doubles as a hallway table. We love these IKEA hack ideas!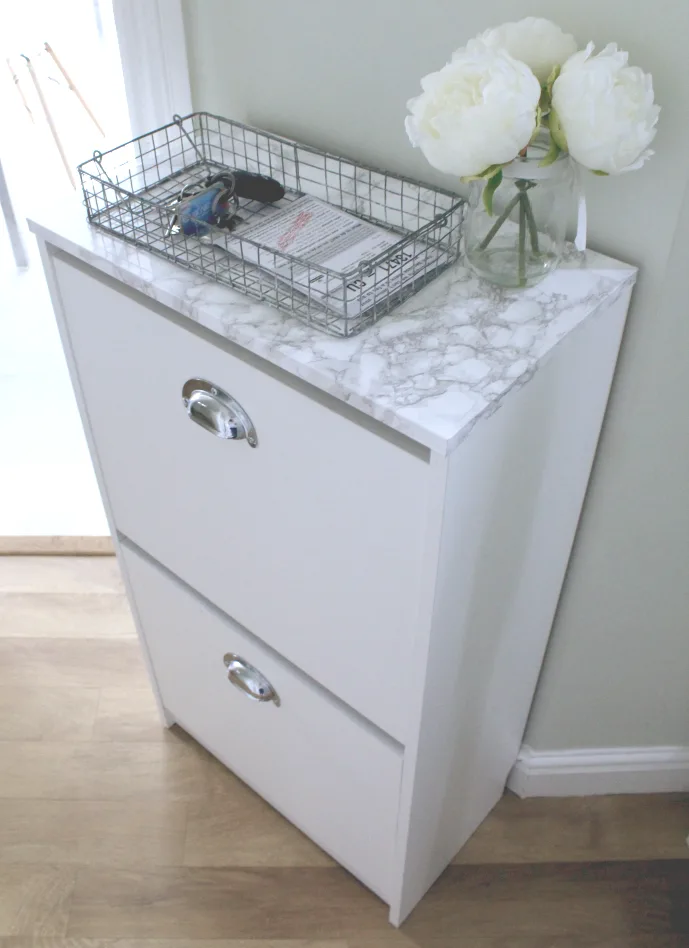 There never seems to be enough storage for the kids' toys. This creative IKEA PAX drawer hack by Grillo Designs is a great way to maximize space and keep toys out of sight!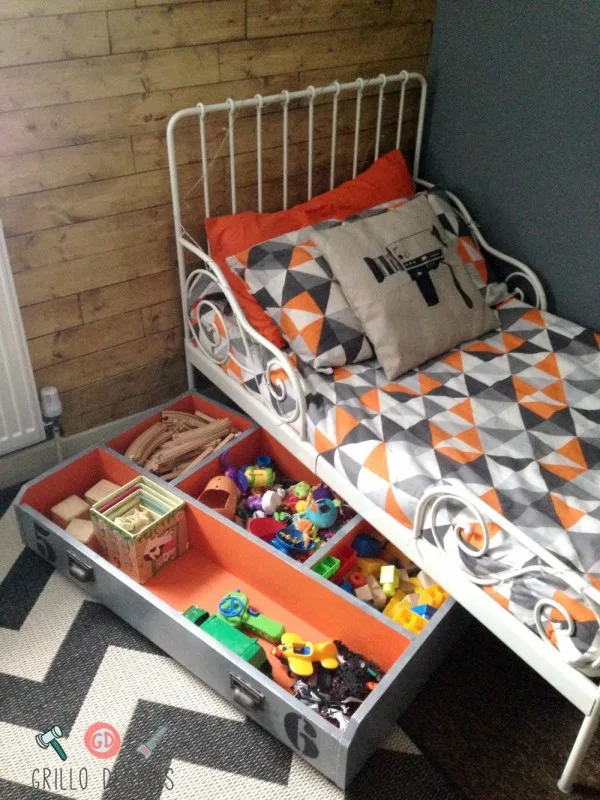 If you have a Kallax shelf you don't need to buy fabric pins. You can make your own practical cardboard paper organizer that's perfect for storage.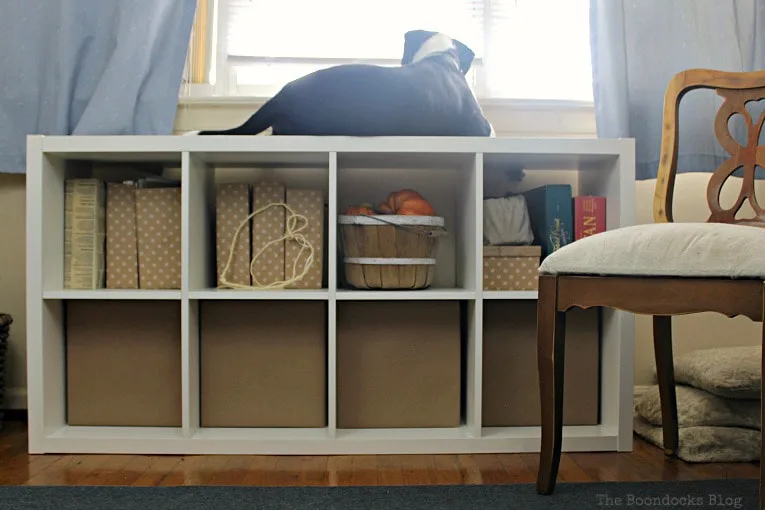 Hide your litter box, extra litter and cat supplies in this Ikea cabinet turned kitty litter box.
Keep all your tiny Lego pieces organized by turning a Lack coffee table into a lego table. It's the perfect place for kids to play and also store all their pieces.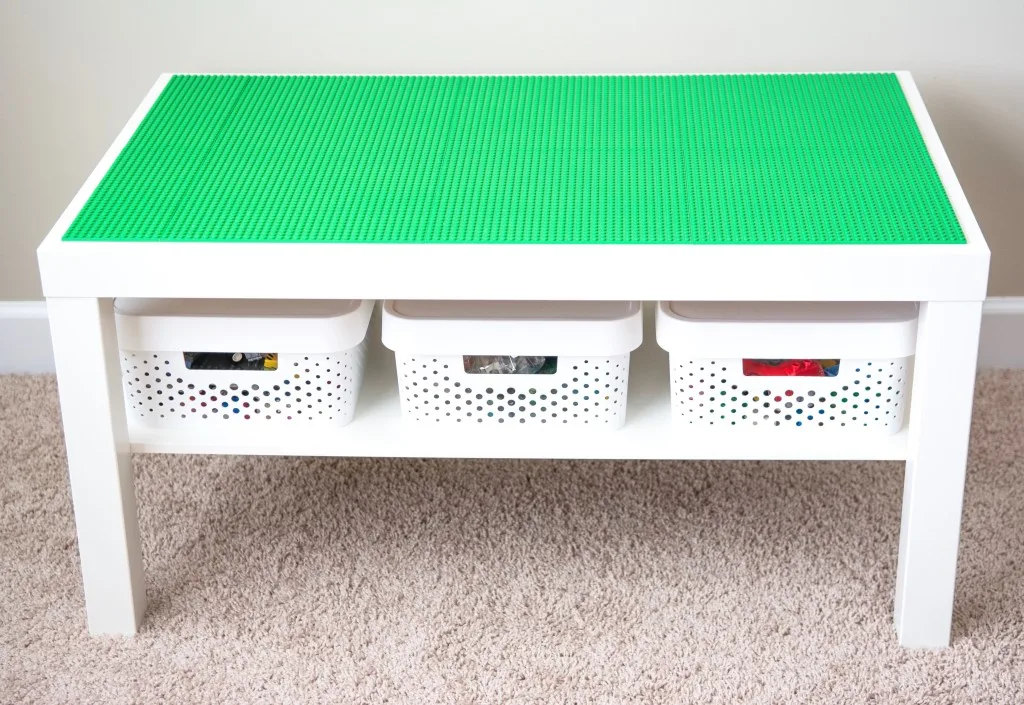 Decorate these basic cardboard magazine holders into a pretty storage solution for your office, kids rooms or craft room.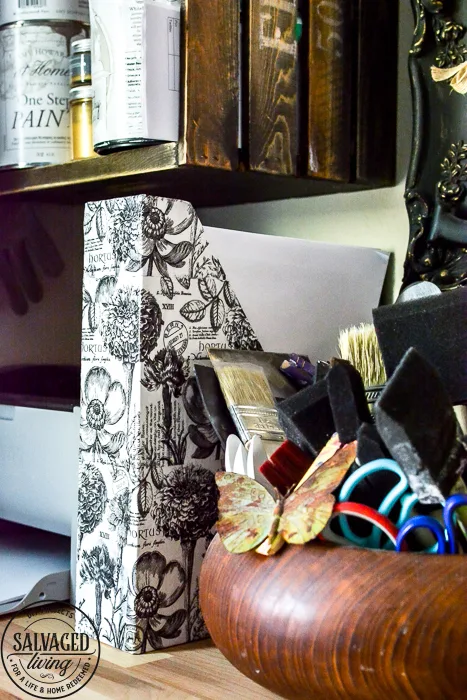 Organize toys, books or special keepsakes by turning Ikea spice racks into a small shelves. They're inexpensive and you can paint them to match your nursery or home decor.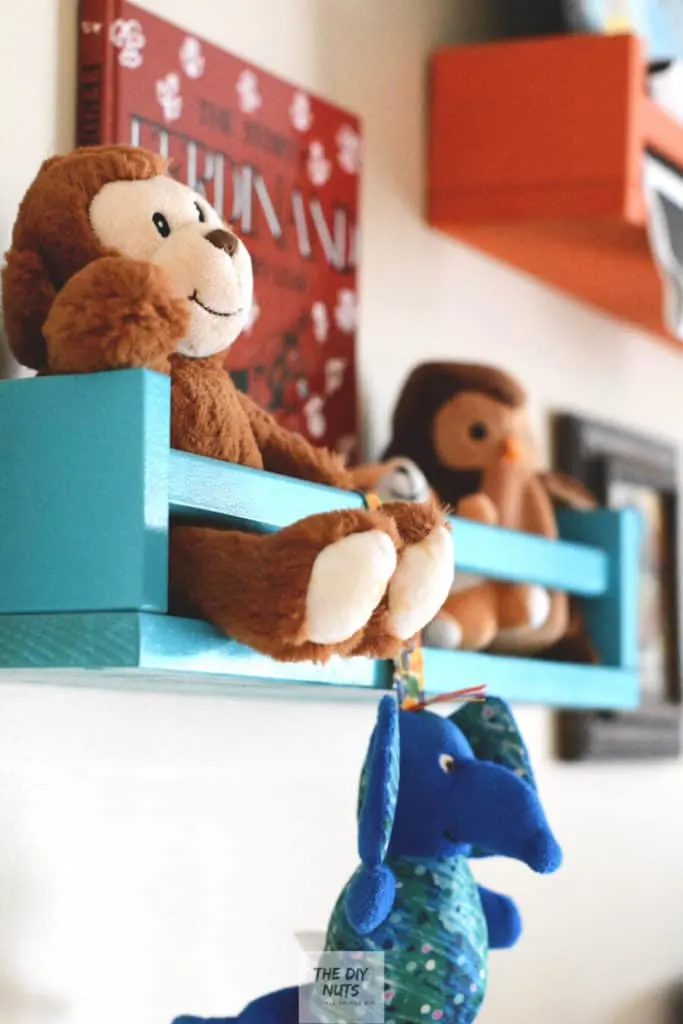 Here's another Ikea hack idea with built-in bookshelves. Organize all your home school books and materials in one place. In a world of virtual learning it's great to have a dedicated space for all the papers, crafts and books kids need.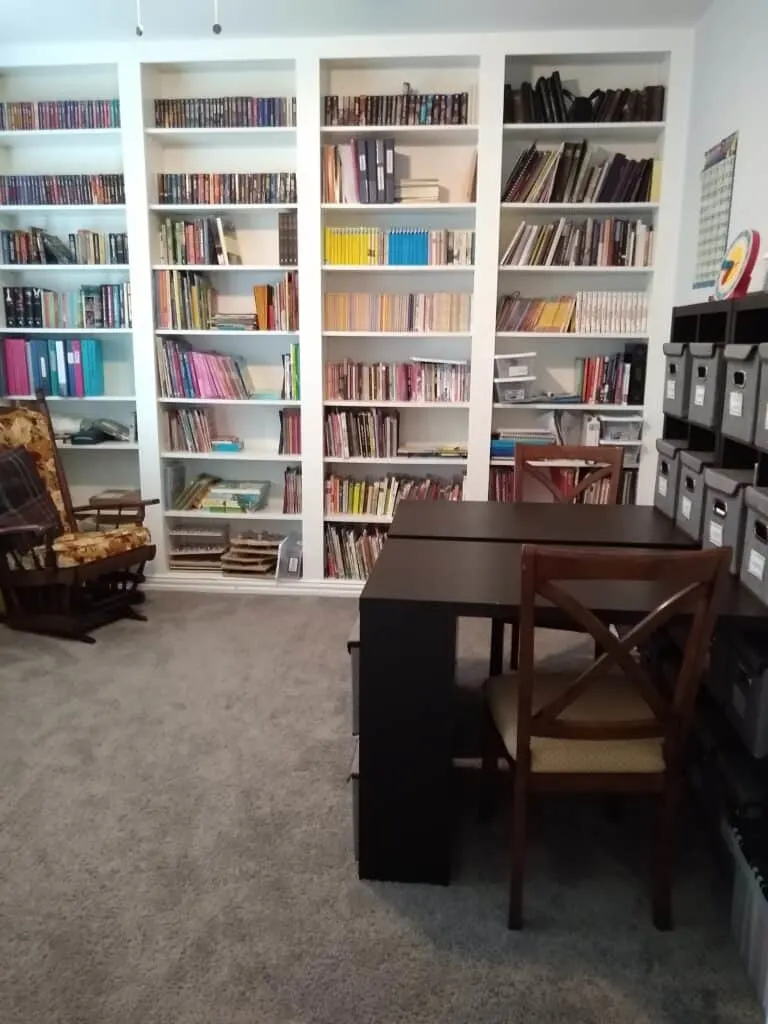 If you have a small bathroom this Brogrund corner shelf unit keeps your shower essentials organized. Glamper Life uses this shelf in their camper shower and it stays in place even when they're on the move.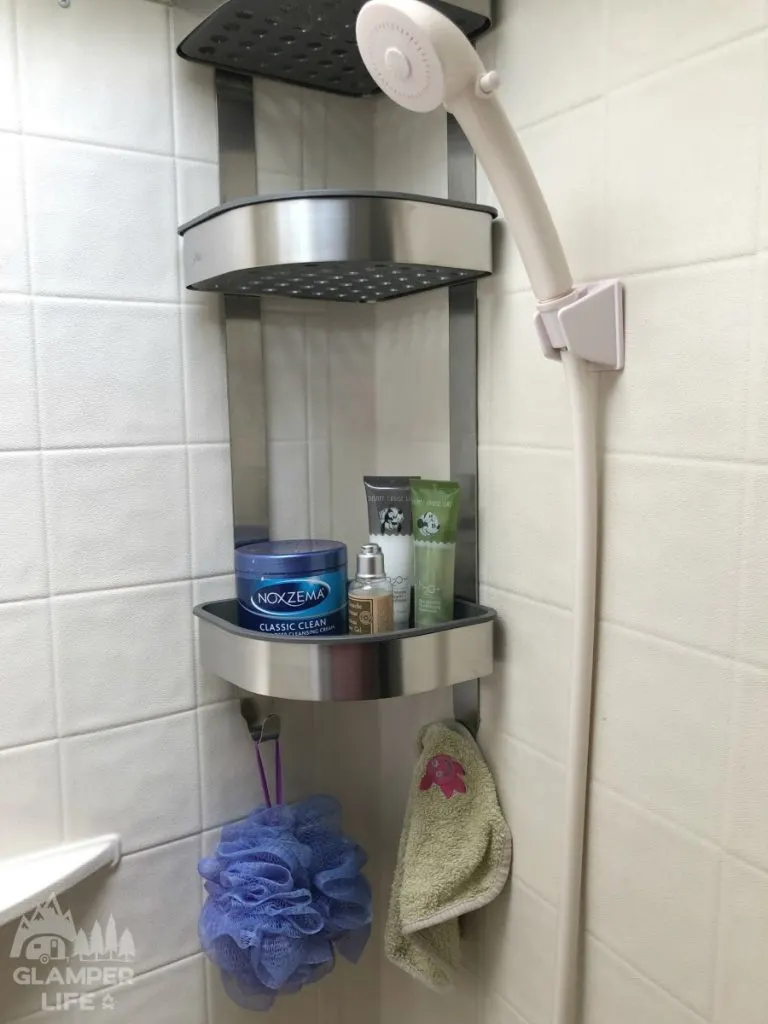 Organize your laundry room supplies with an Ikea Raskog utility cart.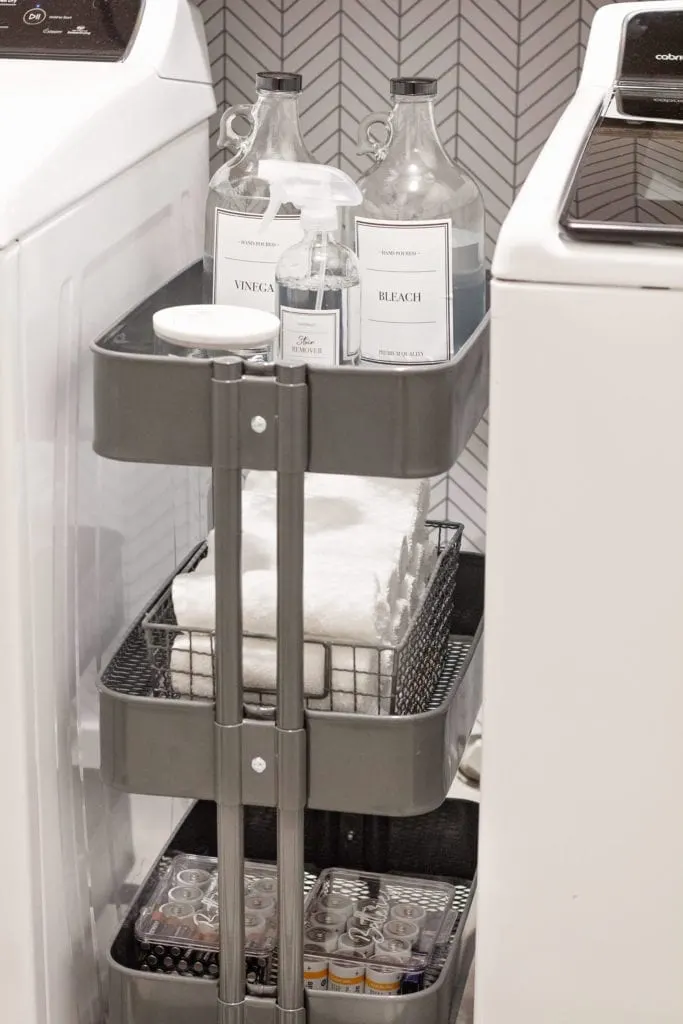 Use the Pax wardrobe system in a small laundry room instead of a bedroom. It's sturdy enough to keep laundry baskets and laundry supplies organized.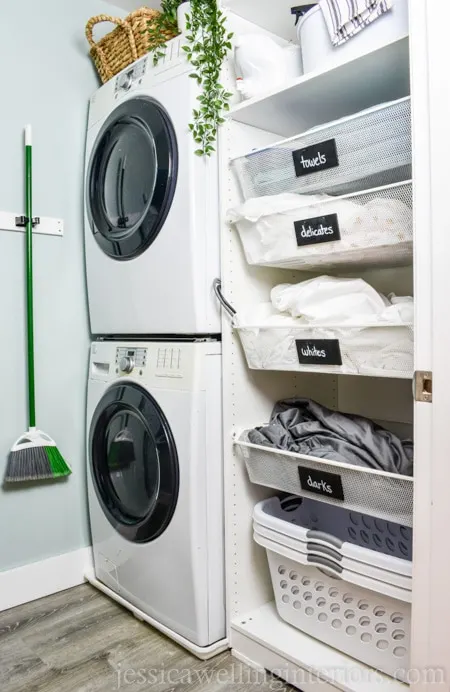 label these grey Ikea Drona boxes using your Cricut maker or by using a fabric pen. You can organize any closet in your home with these inexpensive bins.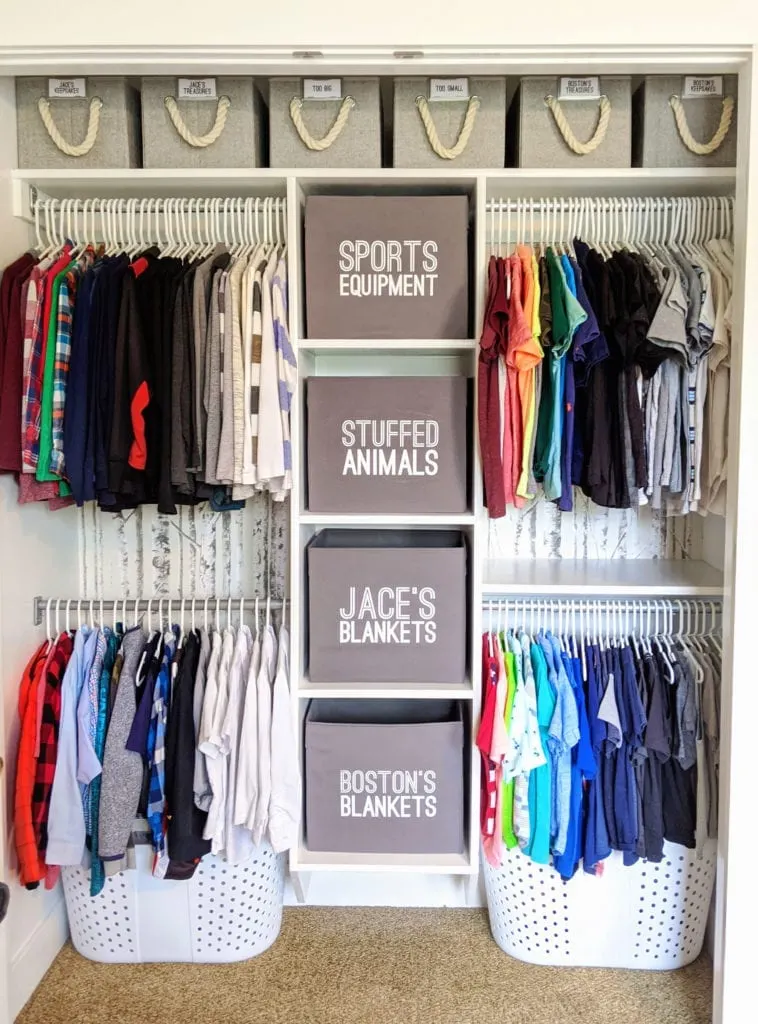 Keep your kids clothing, toys or extra bedding organized. Follow the step by step tutorial to create under bed storage for the Ikea Mydal bunk bed frame.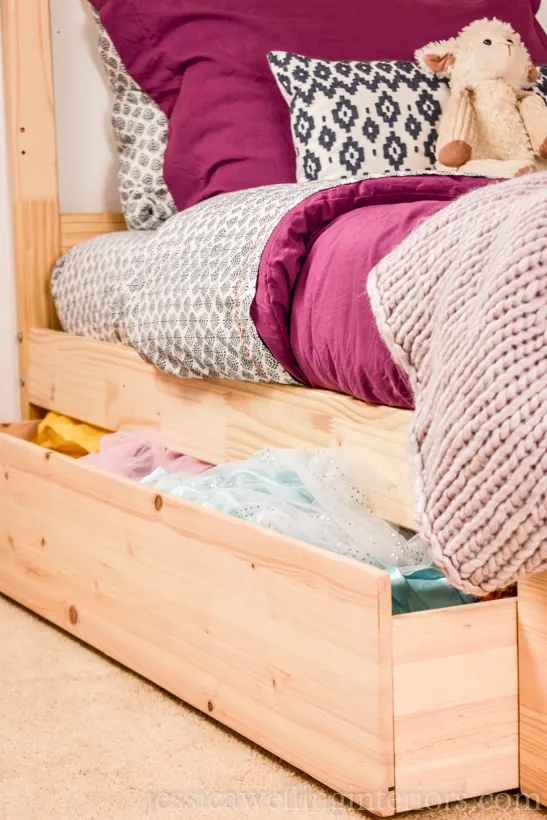 Organize your papers, calendar and pictures by transforming an Ikea cork board into a simple and stylish board you can hang anywhere in your home.
I never would have thought that a $4 lampshade could be turned into a storage bin. It only takes about 5 minutes to make and you just need a few supplies.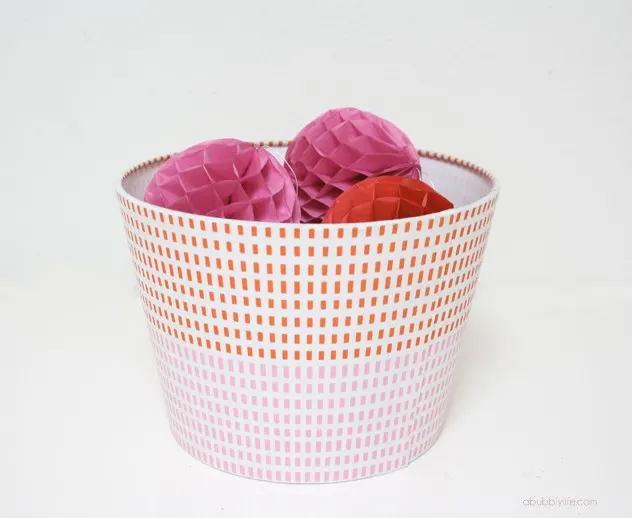 Stay in the know on our latest crafts, special offers and freebies by joining our mailing list.
Have you tried any IKEA hacks? Do you have any creative storage solutions or other IKEA hack ides to share?