Friends, I love to crochet but it's such a challenge to find the time. Our simple shells free crochet dishcloth pattern is a perfect, easy little crochet project that you can easily finish in a weekend. Make a few of them to give as gifts to your friends!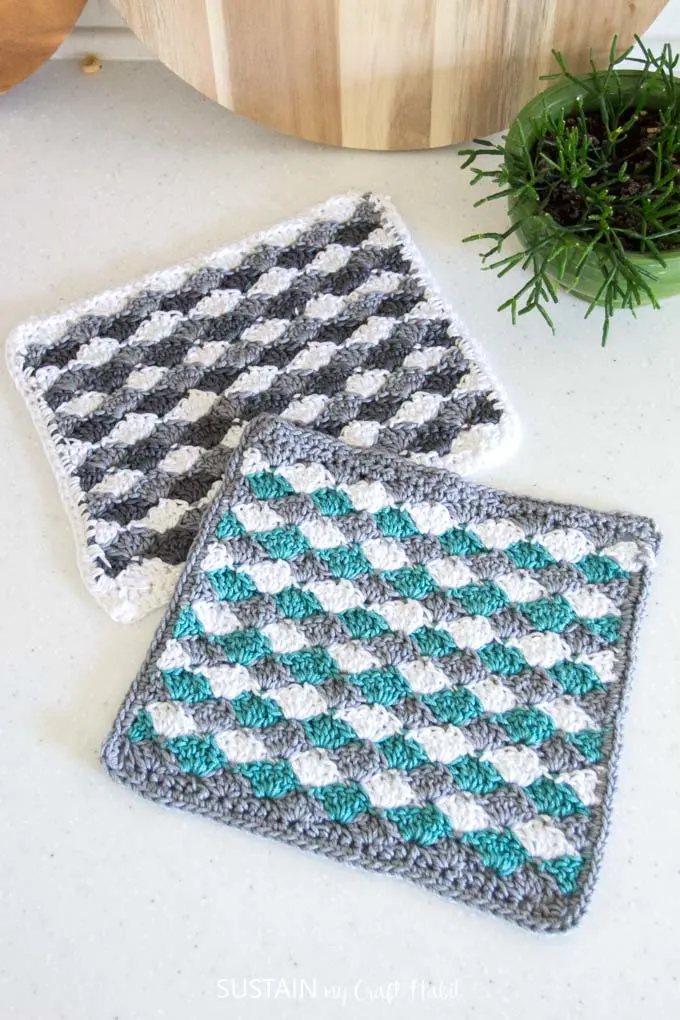 A New Apron-Front Sink for our Coastal Cottage Kitchen!
Disclosure: This post is sponsored by Build.com but all opinions are our own. This post also continues affiliate links (indicated with *) for your shopping convenience. You can read our full disclosure here.
If this is your first time stopping by, welcome! We're Jane and Sonja, sisters and working mamas to 5 beautiful little kiddos. We love to craft, DIY and generally making things, particularly with natural materials.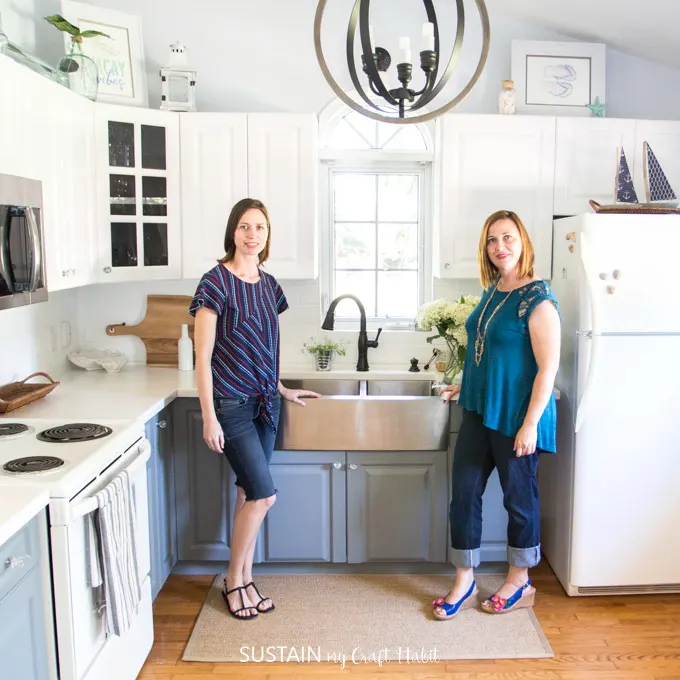 We also share a small 2-bedroom cottage near Lake Huron, Ontario. Thus, we can't resist beach decor and recently completely renovated the cottage in a modern coastal style. We just finished the kitchen makeover: you can explore our entire coastal cottage kitchen reveal here.
One of our favourite new additions to the kitchen is the sleek and spacious Miseno Double Basin Apron-Front Sink from Build.com. Since we don't have a dishwasher in the cottage, we spend a lot of time at the sink. This apron front sink holds so many dishes and the second basin is perfect for air-drying them! We love the modern farmhouse vibe it gives to the room.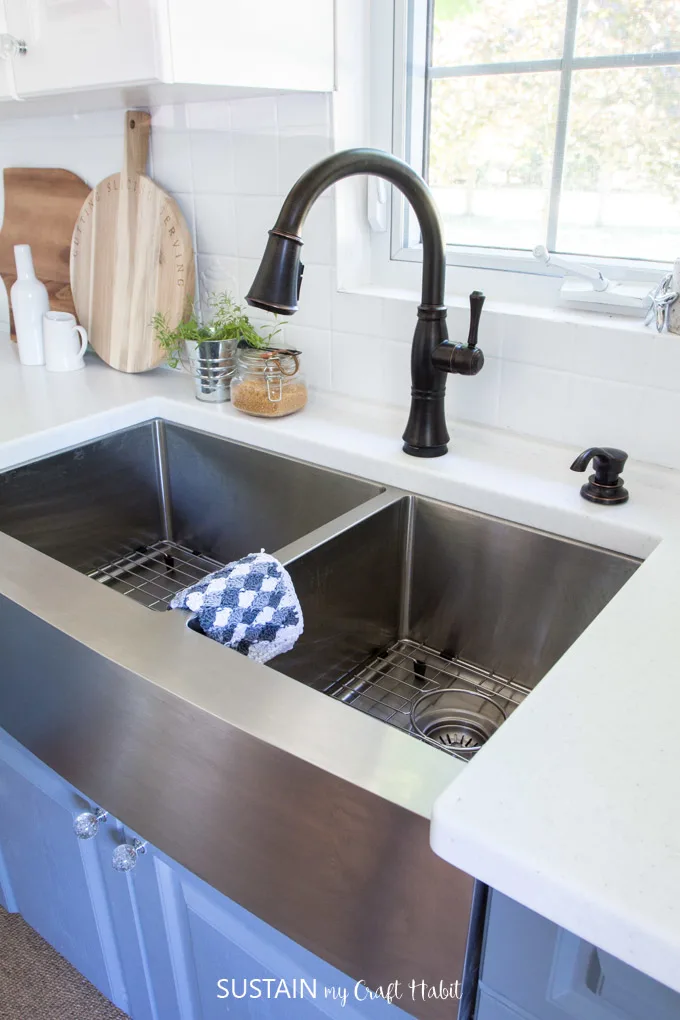 It was great being able to shop from my couch and order the pieces online. The shipping was super quick and well communicated every step of the way. At the same time we also received the beautiful Progress Lighting Globe Pendant and a new over-the-range GE microwave (a great way to free up counter space).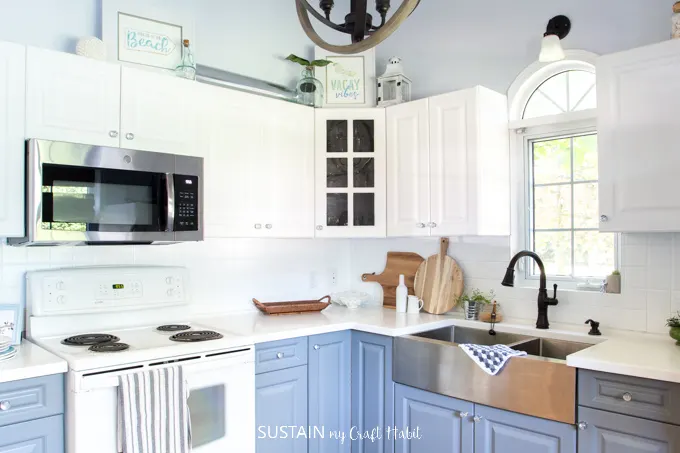 Our fancy new sink needed some extra-special dishcloths!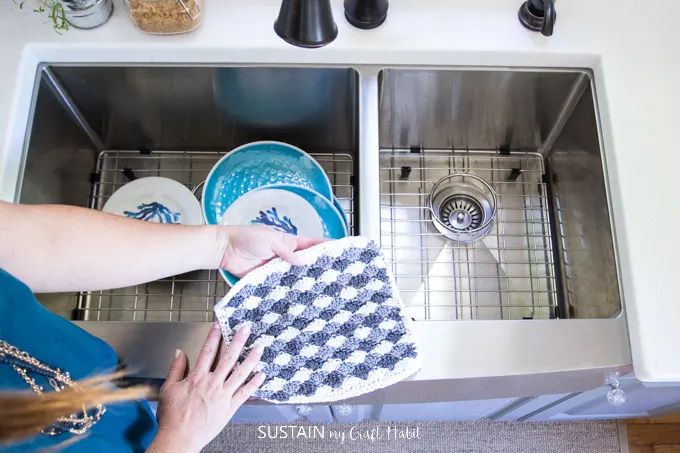 Free Crochet Dishcloth Pattern
I recently spotted this super helpful tutorial on how to crochet the shell stitch. I thought this would make the perfect dishcloth for a coastal kitchen!
I chose three different coordinating colours which make the design look like waves. You can use any colours you'd like and the best part is that you alternate colours without cutting the yarn. Just drop each colour at the end of the row and then pick it back up when needed.
We used the same cotton yarn and colors as for our easy crochet coasters for beginners pattern.
Materials Needed For this Easy Crochet Dishcloth Pattern

How to Crochet a Dishcloth
Row 1: Foundation single crochet 37 in Colour A (Silver), turn.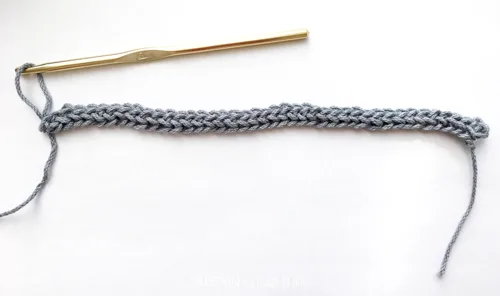 Row 2: Ch 1, sc in same stitch, [skip 2 stitches, 5 dc in next stitch, skip 2 stitches, sc in next stitch] 6 times.

Row 3: Join in Colour B (Jade), ch2, turn, 2 dc in same stitch, skip 2 stitches, sc in next stitch, [skip 2 stitches, 5 dc in next stitch, skip 2 stitches, sc in next stitch] 6 times.

Row 4: Join in Colour C (White), ch1, turn, sc in same stitch, [skip 2 stitches, 5 dc in next stitch, skip 2 stitches, sc in next stitch] 6 times.
Row 5: Join in Colour A (Silver), repeat Row 3.
Rows 6-20: Repeat Rows 3-4, following the A, B, C colour pattern. End with Colour A. Turn.
Row 21: Ch2, [3sc, 3hdc] to end. Turn.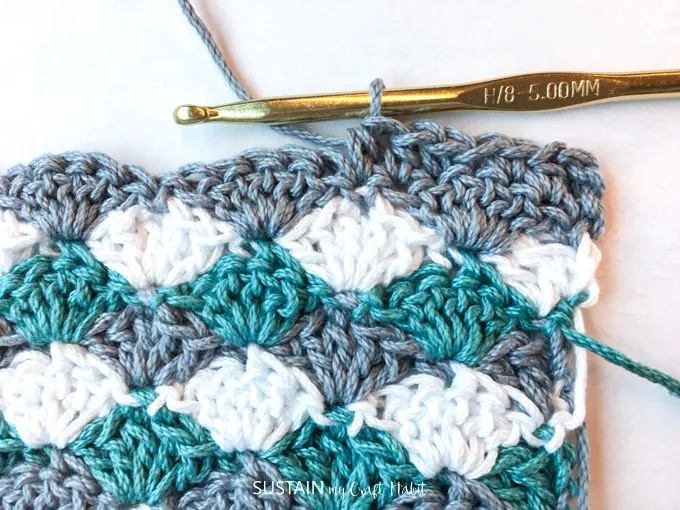 Finishing Round: Ch1. Sc all the way around, with 3sc in corners.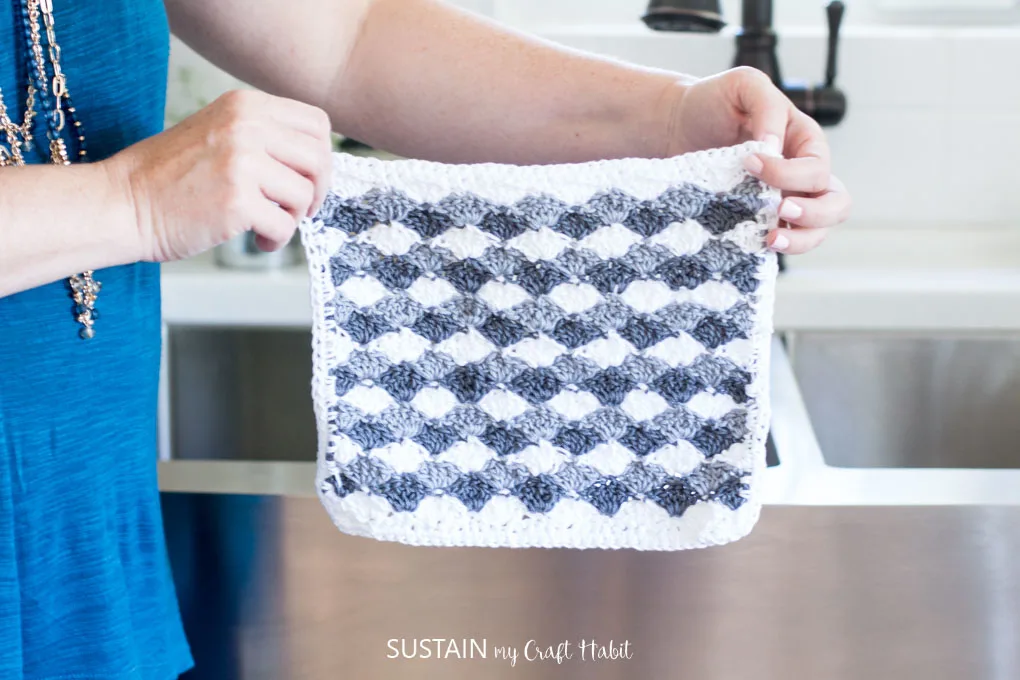 I just love how this easy crochet dishcloth pattern turned out.
They make doing dishes just that much more fun. For the second one I used the same yarn in the following colours: White (Colour A), Charcoal (Colour B) and Silver (Colour C).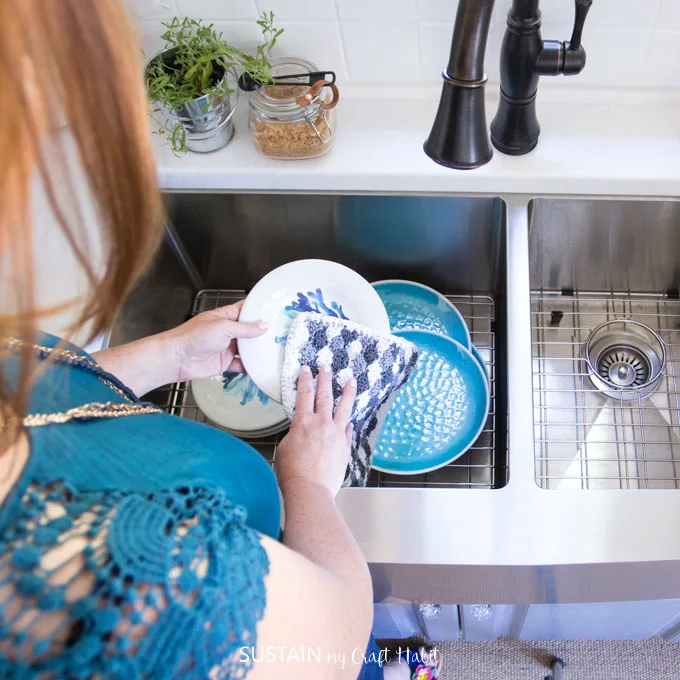 I think I'll make a few sets of these crochet wash cloths as they'll make great gifts for friends and family. Wouldn't they even be lovely in soft colours as a baby shower gift?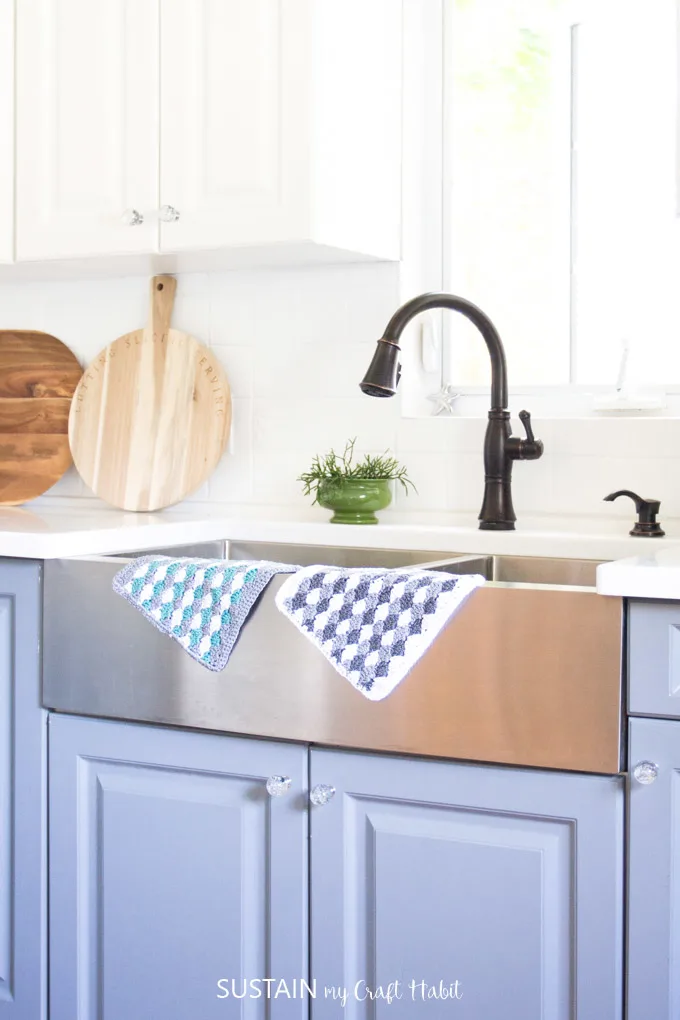 We hope you enjoy this free crochet dishcloth pattern! Feel free to explore our other Knitting and Crochet patterns.
Thank you so much for stopping by!
Like it? Pin it for later?