We can hardly believe the month of February is over and March doesn't appear to be slowing down at all. But we say, bring it on! We can already feel the warm spring air and longer days approaching.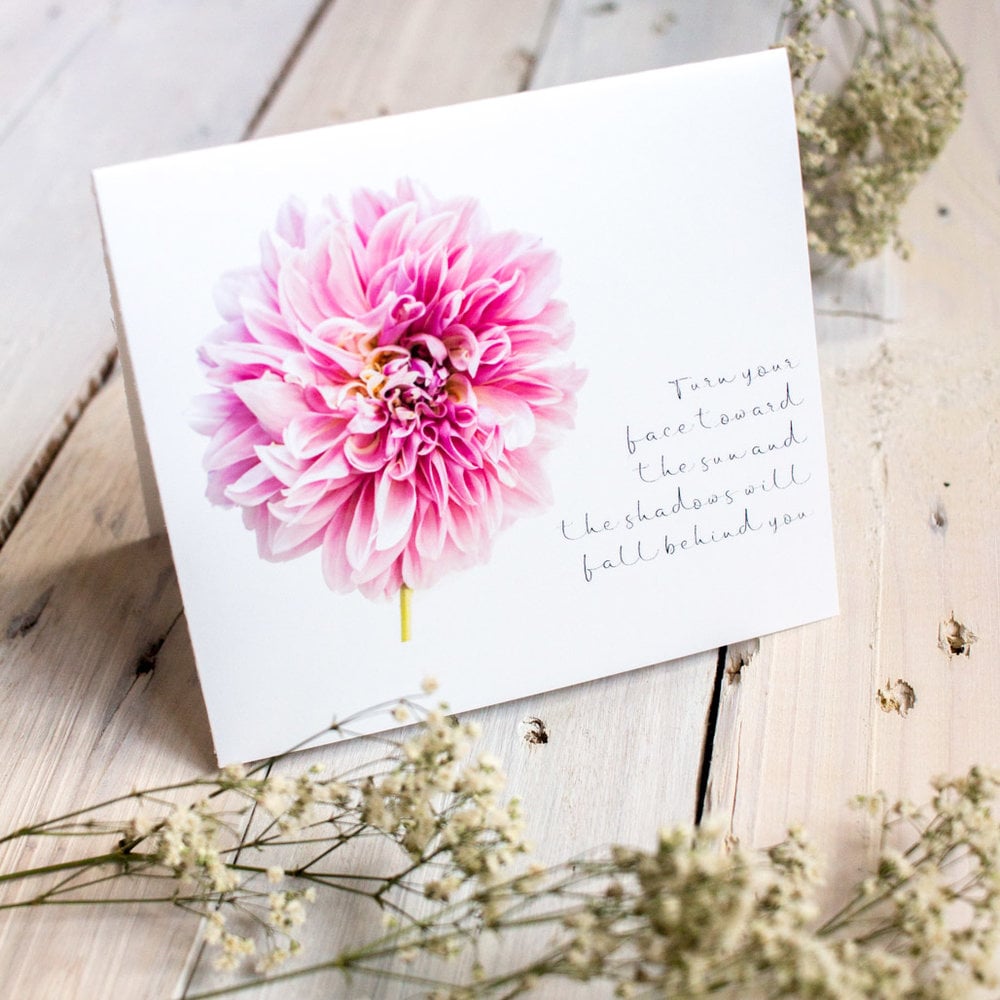 The prospect of spring has us craving sunshine and this quote felt perfect for this cheerful and hopeful pink dahlia:
Turn your face toward the sun and the shadows will fall behind you.
This card would be perfect to send a friend who may be feeling a bit down or under the weather. Just to let them know you are thinking of them. Or print it out and put it in your office for those days needing a little extra encouragement.
Printable Pink Rose Greeting Card
With February being a short month, we didn't even get a chance to share the month's greeting card template on the blog. Although our email subscribers did get first dibs to Feb's romantic greeting card template, just in time for Valentine's day, of course.
Grab this delicate white limelight hydrangeas greeting card too. And we're very excited to share THREE beautiful, floral greeting cards. You can choose between a pretty pink Rose, Dahlias or a blossoming Pink Phlox.
These files are in a PDF document, formatted to print two 3.75″x5″ cards when printed at 100% on an 8.5″x11″ piece of paper or card stock. You can check out these previous posts of ours on how to use these templates to make handy small notebooks as well as to create custom watercolor envelopes for them.
To receive these inspirational note card templates, access to previous ones and a new floral greeting card each month, click to join our Sustain My Craft Habit mailing list to receive our latest posts, resources and other freebies straight to your inbox.
Like it? Pin it for later!