It's been a little while since we shared one of our floral greeting cards with you! To make up for our lapse, we're happy to share three new printable note card templates with members of the Sustain My Craft Habit community: all dedicated to summer flowers!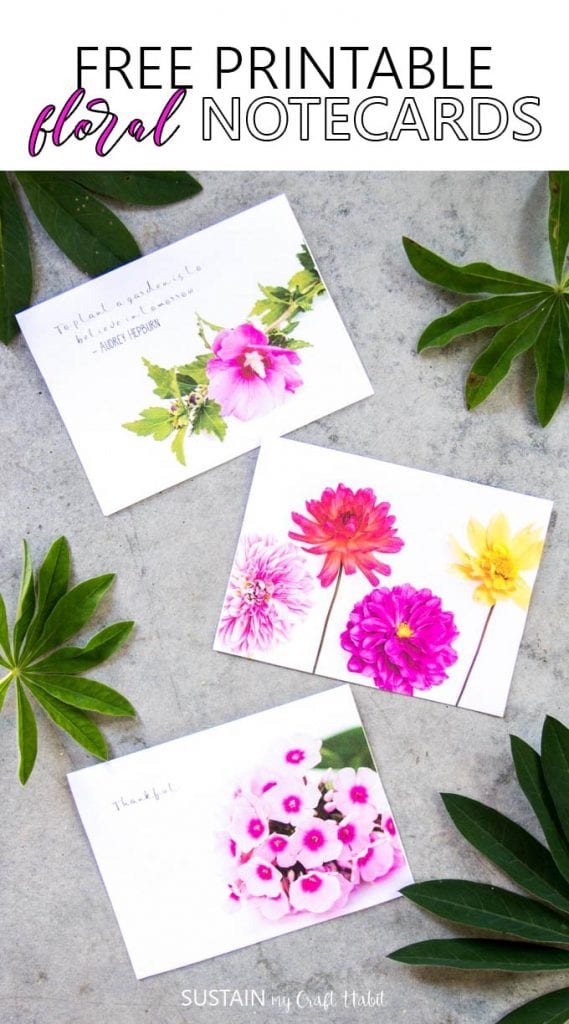 Just sign up here to access these pretty cards and our full printable library filled with additional designs and our DIY rustic decor e-books!
With all the flowers thriving to their full, stunning potential, we particularly love this quote by Audrey Hepburn alongside the beautiful pink Rose of Sharon:
To plant a garden is to believe in tomorrow.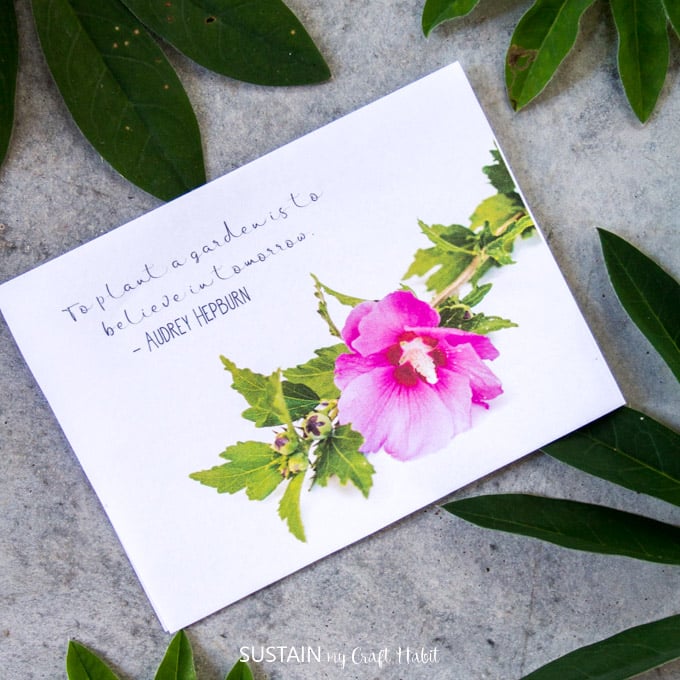 These happy Dahlias look sweet as lollipops and we've left them blank to be used for any special occasion.
Finally, this blossoming Pink Phlox reminds us to say Thank You for all that we have!
We hope you enjoy these lovelies!
You can also refer to these posts to learn how to make your own watercolour envelopes for the floral cards or how to use the templates to make little notebook gift sets.
We also have a whole class on Skillshare dedicated to making greeting card gift sets using these floral cards. Use our referral link to get 2 free months of Skillshare Premium.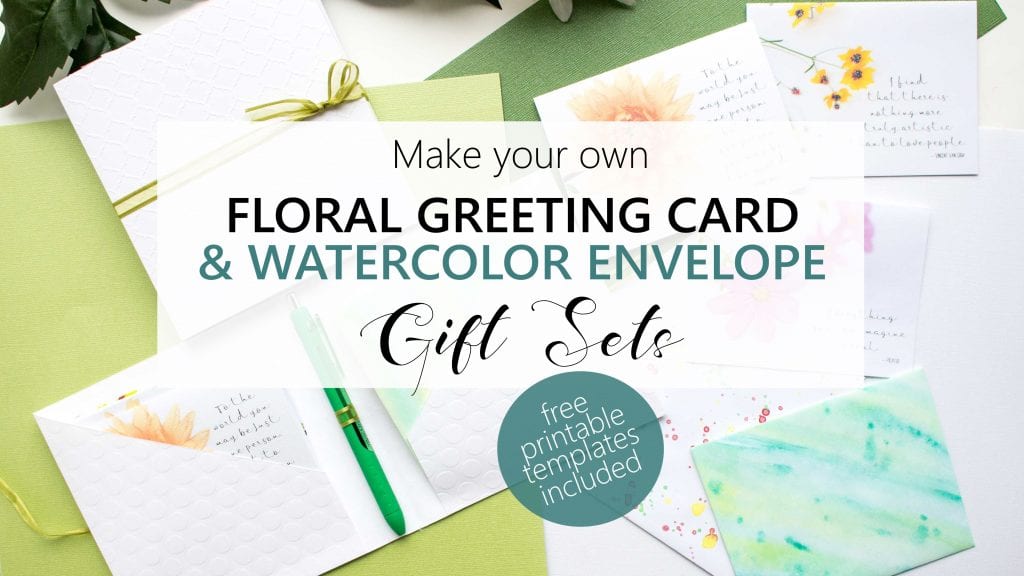 What are some of your favourite summer flowers?