With so many wonderful AND free printable wall art available online, we couldn't resist compiling our favorite printables for just about any style or occasion.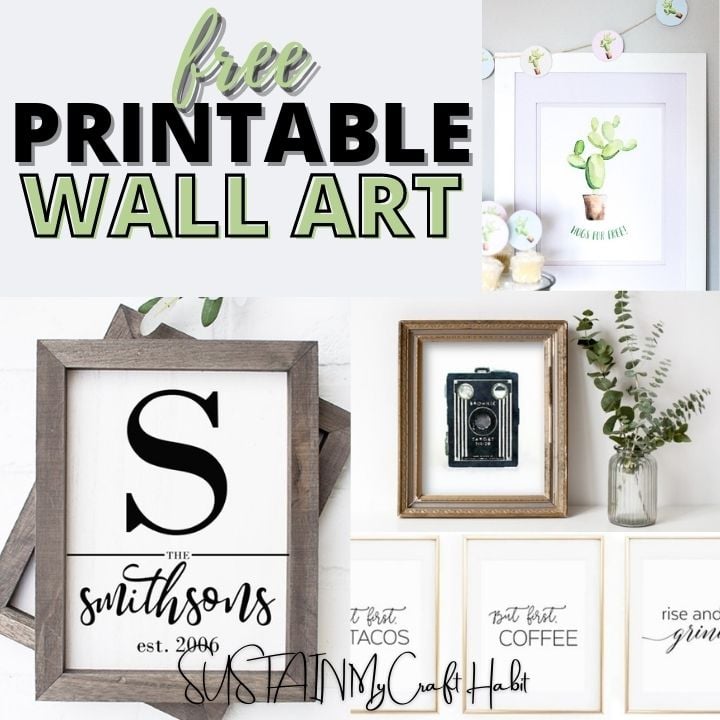 Free Printable Art: so many choices!
No matter what your home decor style is, you'll likely be able to find the perfect piece of free printable wall art on the web to suit your space. Simply download and print!
Digital art is a great option for many reasons, including:
Inexpensive interior decor – If you're on a budget but love to decorate, all you need is access to a printer plus the cost of a picture frame and you're decorating in style! Free printable wall art is the perfect option for adding some unique and interesting art to your space for little to no cost.
Seasonal decor – if you enjoy decorating with the seasons, the free printable art is the way to go. From pumpkins to reindeer, simply change out the artwork for a new one as the seasons change.
Low commitment – If you can't commit to a single piece of art, free printable art takes the pressure off commiting to something long term.
Lettered Printable Art
Nature-Inspired Printable Wall Art
Free Printable Art for the Kitchen
Free Printable Art for a Kid's Room
Printable Art for Homeschooling
Printable Art for the Whole Family
Seasonal Free Printable Art
Vintage Printable Art
Still Looking for More Printables?
We hope you've found this collection of free art prints inspiring. And if you're still looking for more high quality wall decor, check out this I Love Fall post chock full of printables geared towards Fall decorating.
Like it? Pin it for Later!