We were quite keen to try our hand at working with t-shirt yarn. Although we found a few great tutorials on how to make your own t shirt yarn online, most only used the main torso part of the t-shirt. Below we describe how we cut up and use almost the whole t shirt to make the yarn.
Want to receive a ton of inspiration and money saving ideas for decorating, gift-giving and crafting? Join HERE!
Tips for How to Make T Shirt Yarn
Before starting, here are a few tips for selecting the t-shirt:
try and use the largest t-shirts you can find as you'll obviously get the most yarn out of them;
pick t-shirts that don't have seams along the sides if possible (but not necessary);
t-shirts that are made from heavier cotton make a nicer yarn than thinner cotton.
Materials for DIY T-Shirt Yarn
Other than the t-shirt at minimum you'll need a good pair of scissors* for cutting fabric. It can be surprisingly difficult to cut through the layers of the shirt if you don't have a good pair of scissors. Alternatively, you could use a utility knife or a rotary fabric cutter* with the help of a metal ruler. Finally, a good quality seam ripper* is helpful in taking apart the seams if you choose to do so.
Steps to make your own t-shirt yarn using the whole shirt: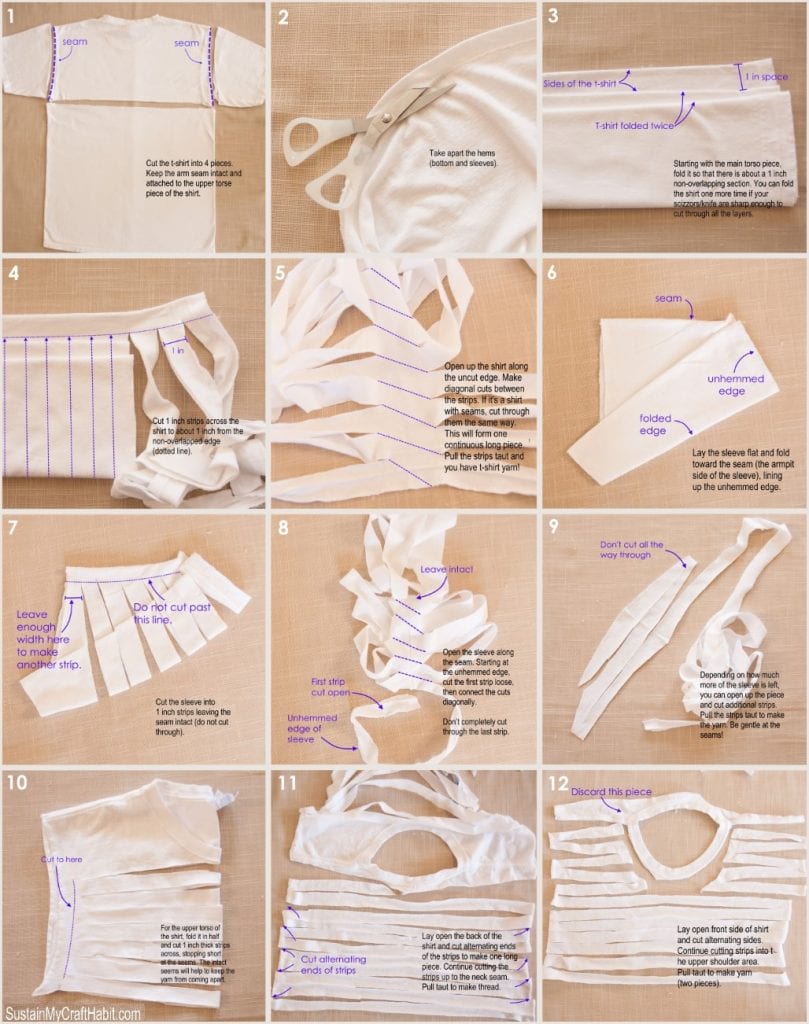 SEWING PROJECTS: Let's stay in touch! Subscribe for our latest sewing patterns, tutorials and tips.
You can see in the left image below that the yarn made from the main torso part of the shirt (right side) doesn't have the bumps that the yarn made from the sleeve and upper torso parts does (left side). However, these bumps can be hidden into the piece as you work, and/or trimmed a bit if needed. In the end though, you end up with almost two times the t-shirt yarn to work with!
UPDATE: We've recently created a video of how to make the tshirt yarn with the whole shirt! We'd love for you to subscribe to our YouTube channel for more DIY tutorials.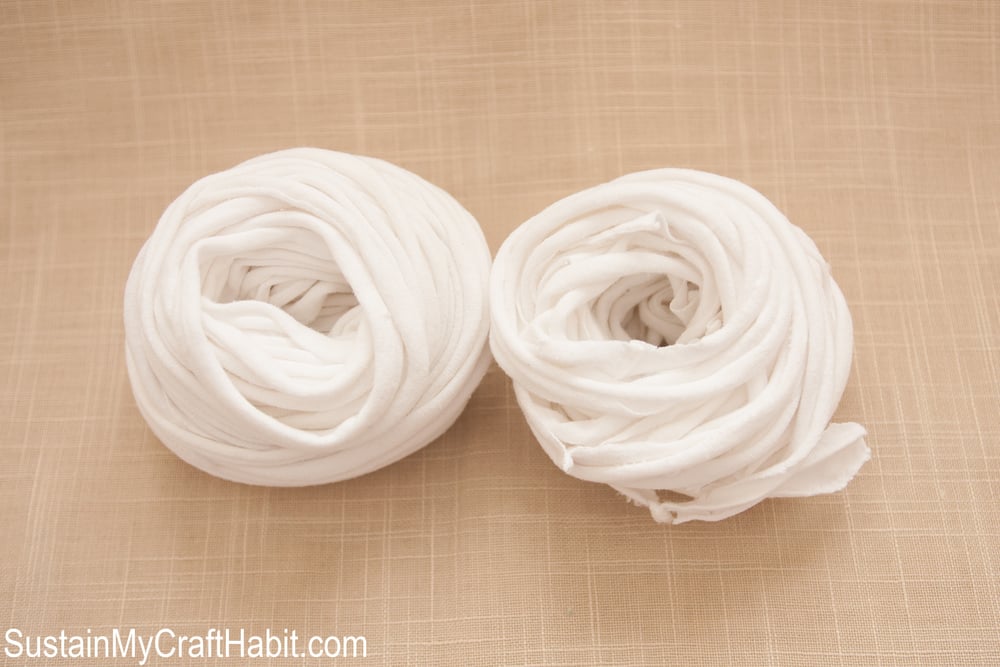 When you're done, you will have at minimum about 6 pieces of yarn of various sizes. There are several options for joining the ends together including hand-stitching, or cutting slits. Mainly for speed, we prefer a double knot as shown. Just make sure the tails end on opposite, rather than the same sides.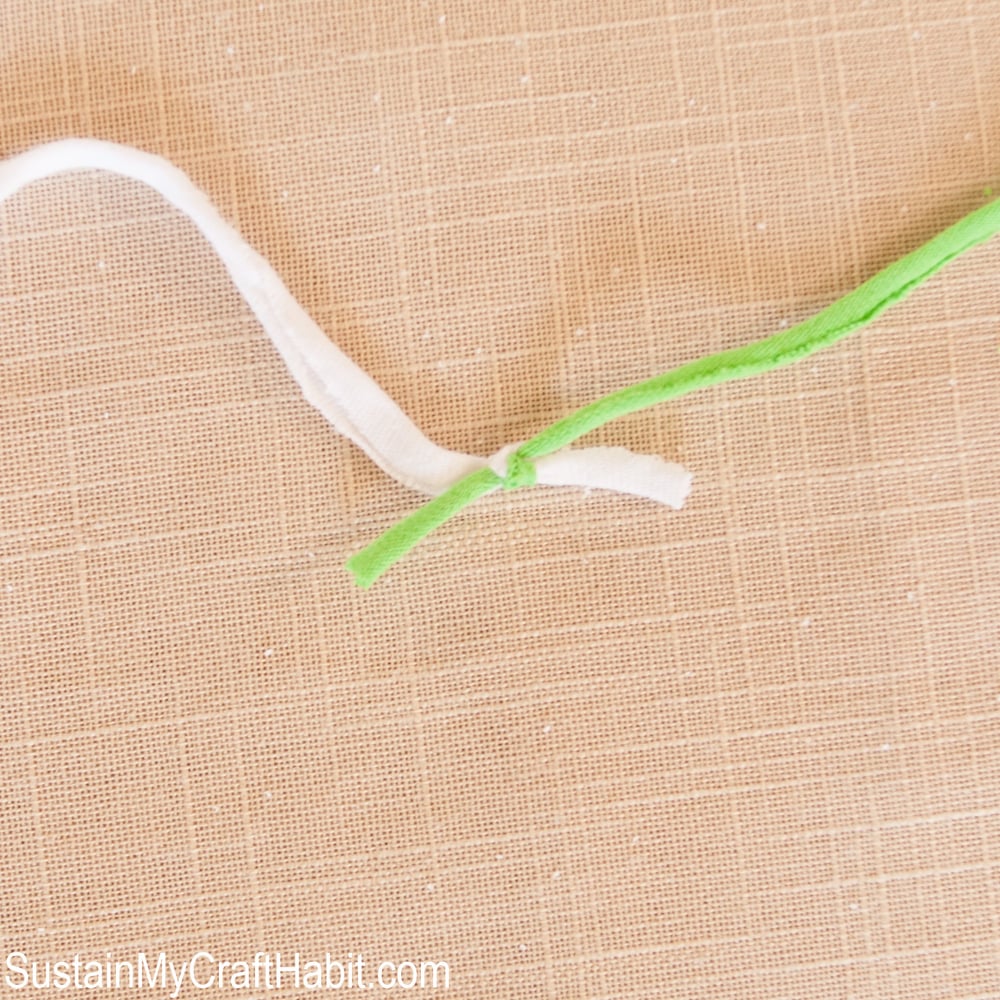 We'd love for you to join us in creativity! Join our Craft Habit Social where we can craft and share together.

Do you have any other tips for making your own t-shirt yarn?