I was recently cleaning out my garage and found an old cooler up in the rafters. Since I couldn't remember the last time I'd used the cooler, I starting thinking of what other uses it could have. Around that same time, I had started planting our vegetables in the backyard and was quickly running out of room in the garden. And a thought came to my mind: the cooler would make a great planter for my extra kale plants! I planned to keep the planter close to my back door where I could quickly harvest the kale leaves for my morning smoothies.
I chose to freshen up the cooler with a bright lime green colour. Although this step is not necessary and the cooler could be left unpainted, the finished planter looks pretty cool (pun intended).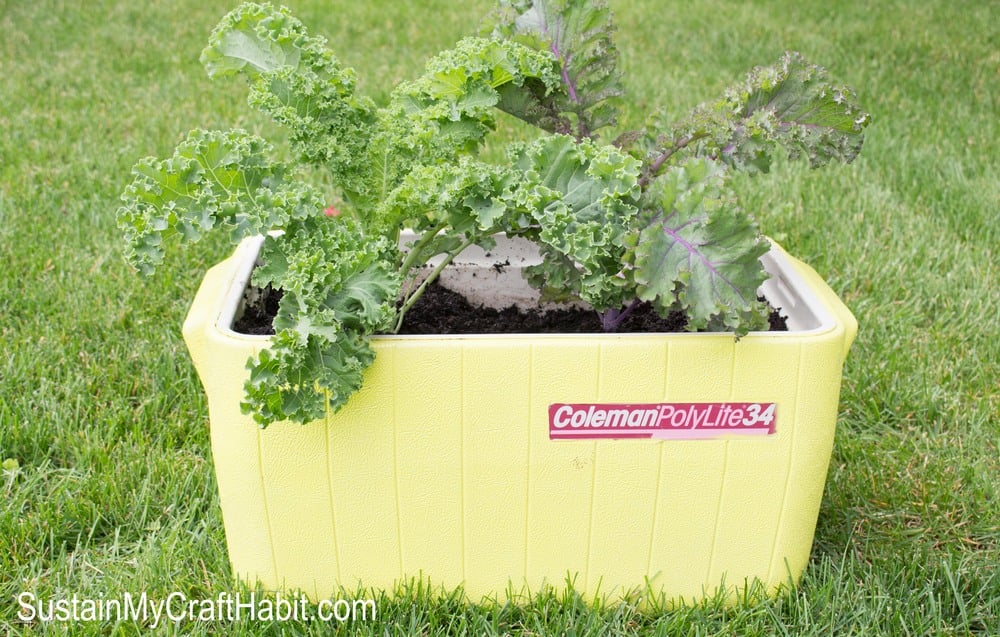 WHAT YOU'LL NEED:
old cooler, any size
Indoor/outdoor spray paint (optional)
small rocks to layer bottom of cooler
garden soil
kale plants (or any vegetable)
Before you begin planting your veggies, you'll need to drill holes through the bottom of the cooler to allow for proper drainage. In my case, I drilled approximately 10 holes.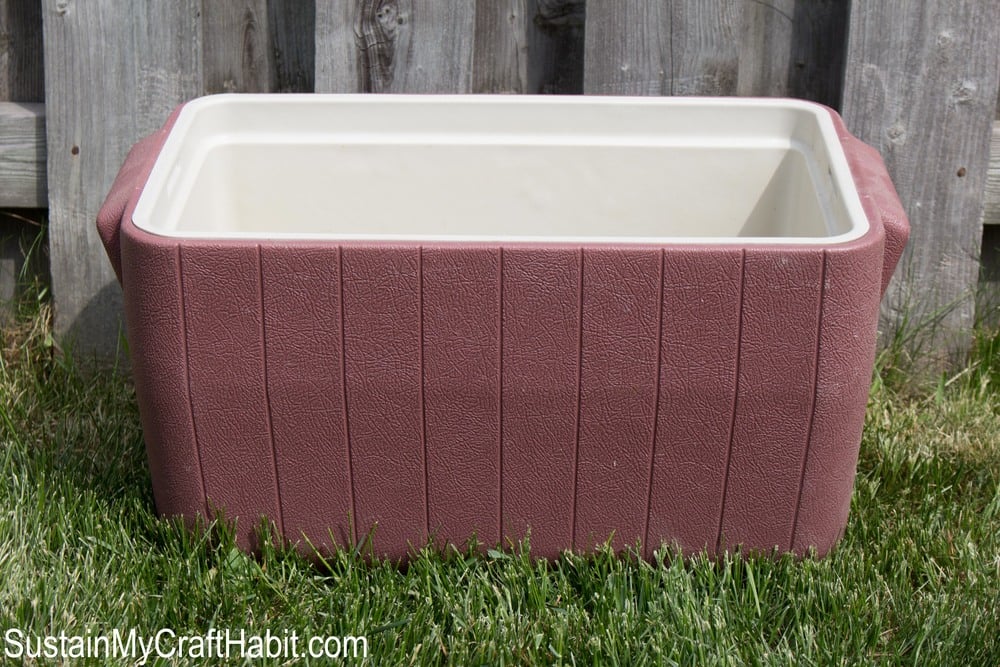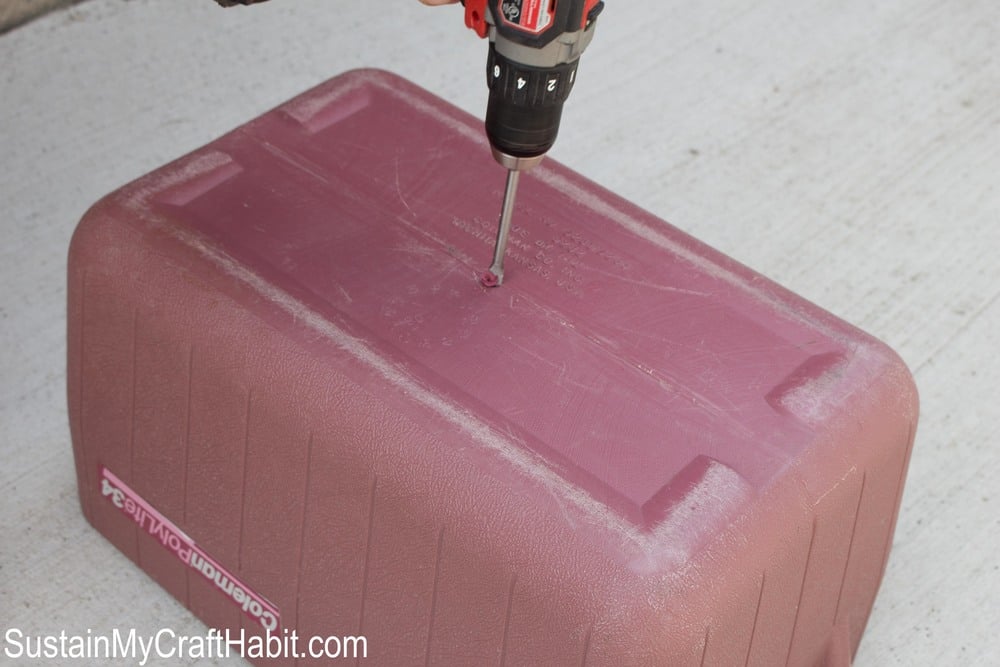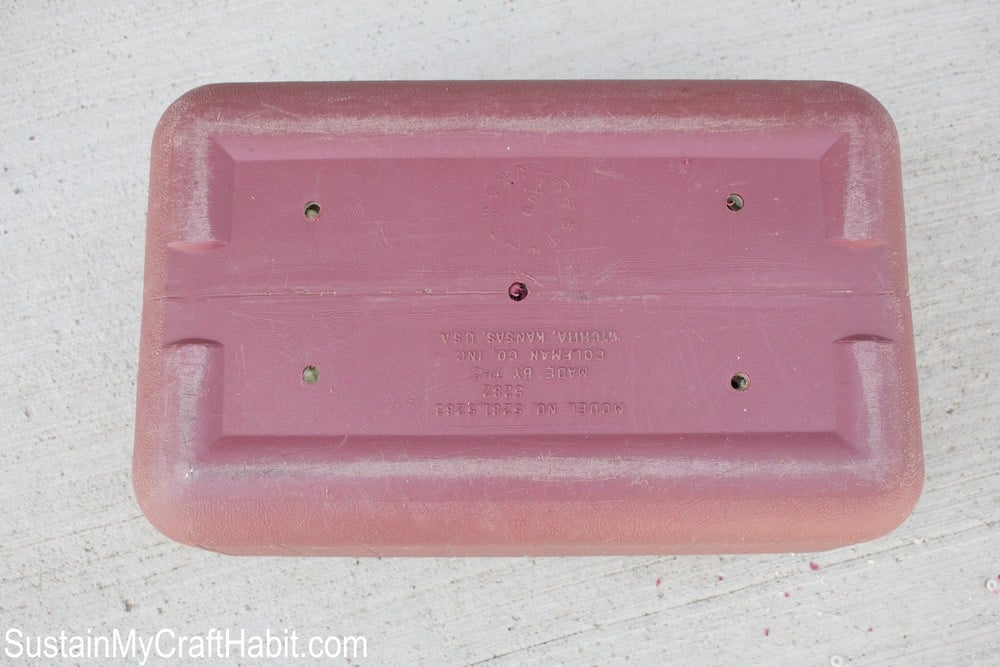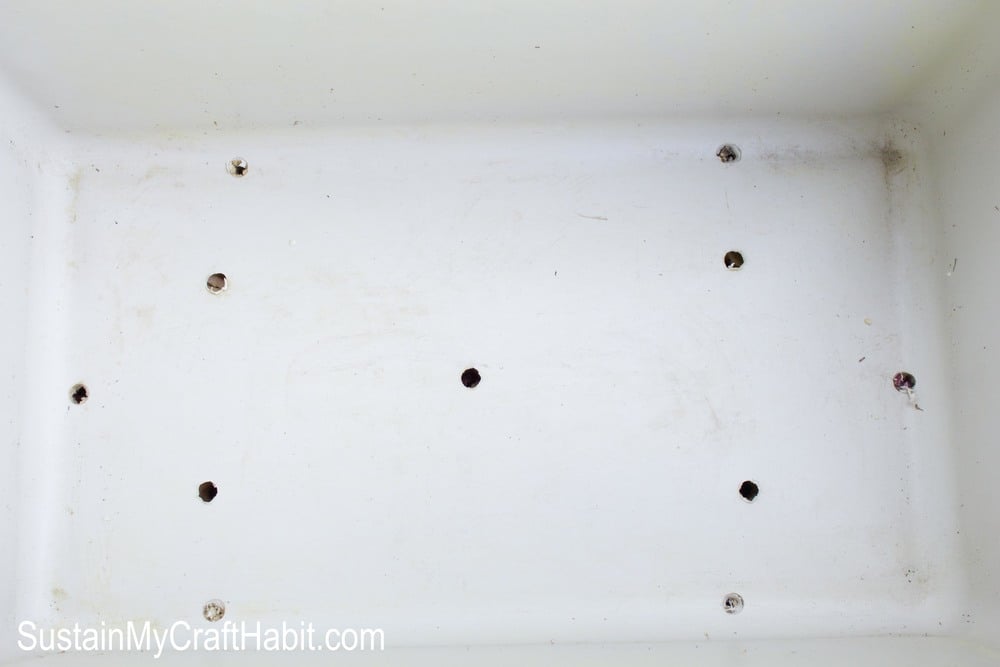 This next step is optional. I purchased 1 can of a combination indoor/outdoor spray paint intended for plastic, multi purpose materials. I taped along the top edge of the cooler as well as over top of the branded logo. I wanted the edges to be smooth and thought it best to leave the logo visible. Ensuring the surface of the cooler was clean and dry, I began spraying the paint evenly over the cooler. This required several even coats but each coat dried very quickly.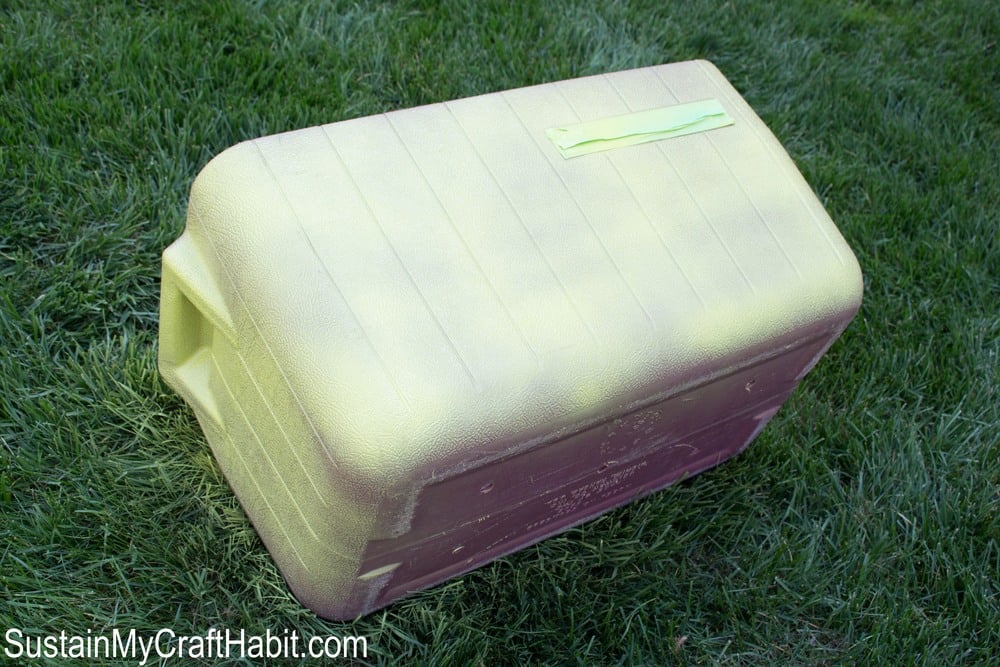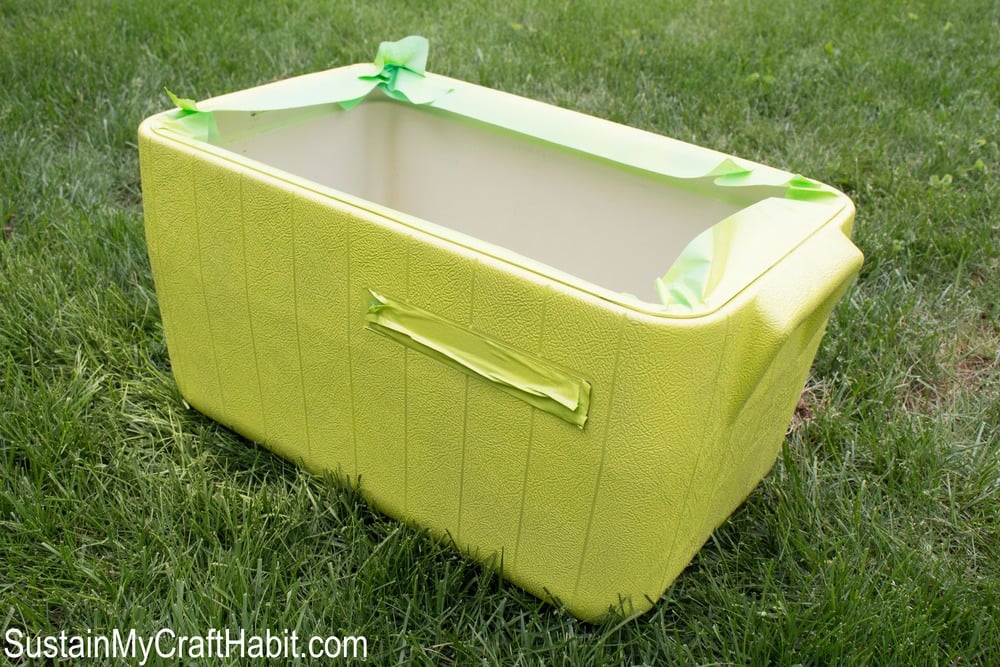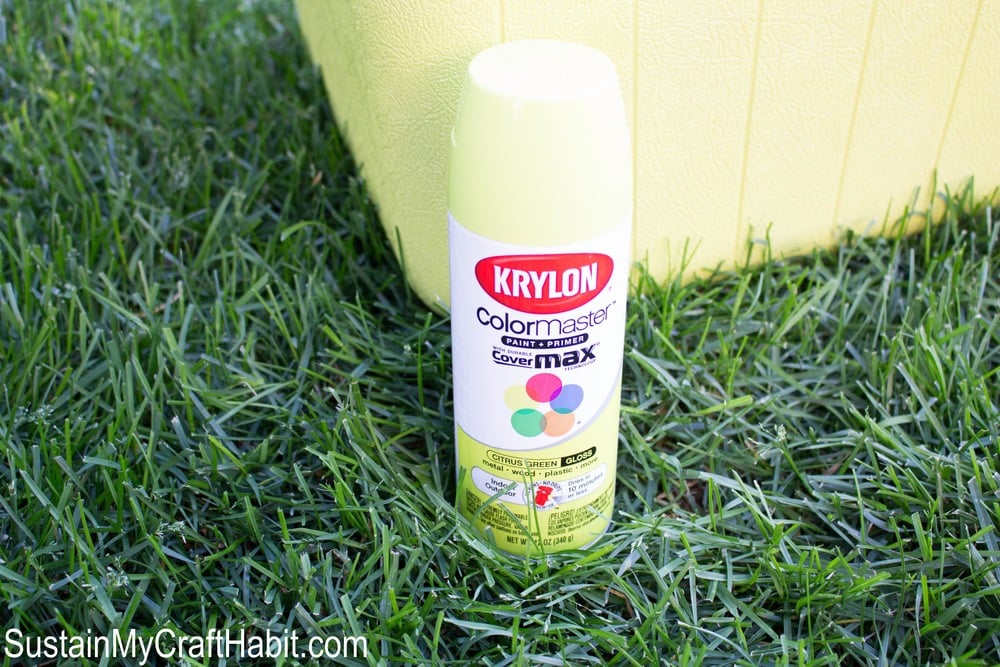 Note: You can find another useful and beautiful spray painting idea here and see how we gave a brass lamp a makeover with spray paint!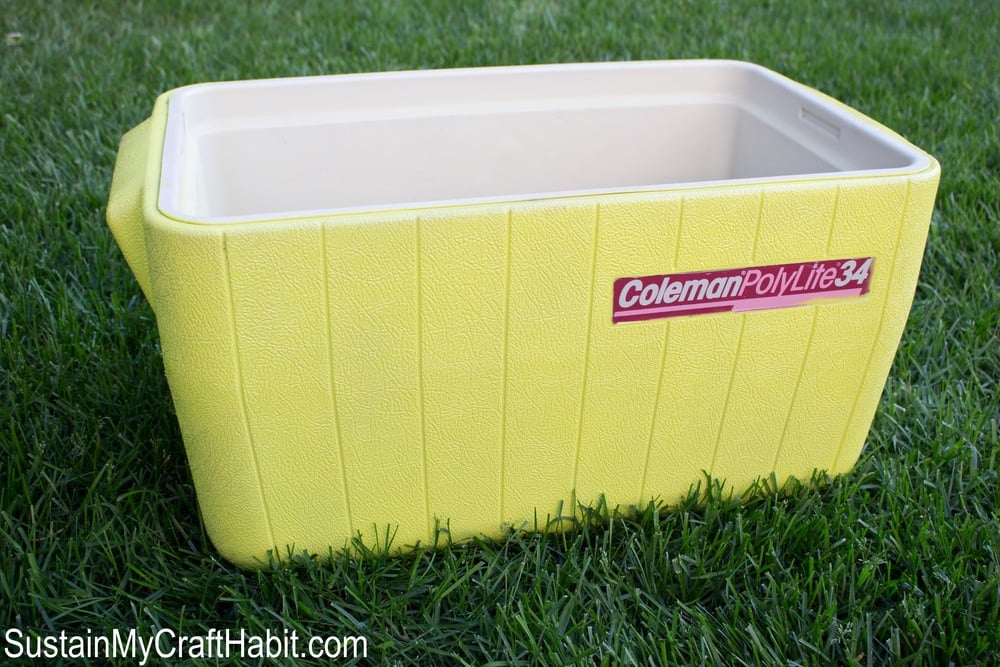 Once fully dry, I carefully removed the tape and began to line the bottom of the cooler with a layer of medium sized rocks I'd collected from the lake.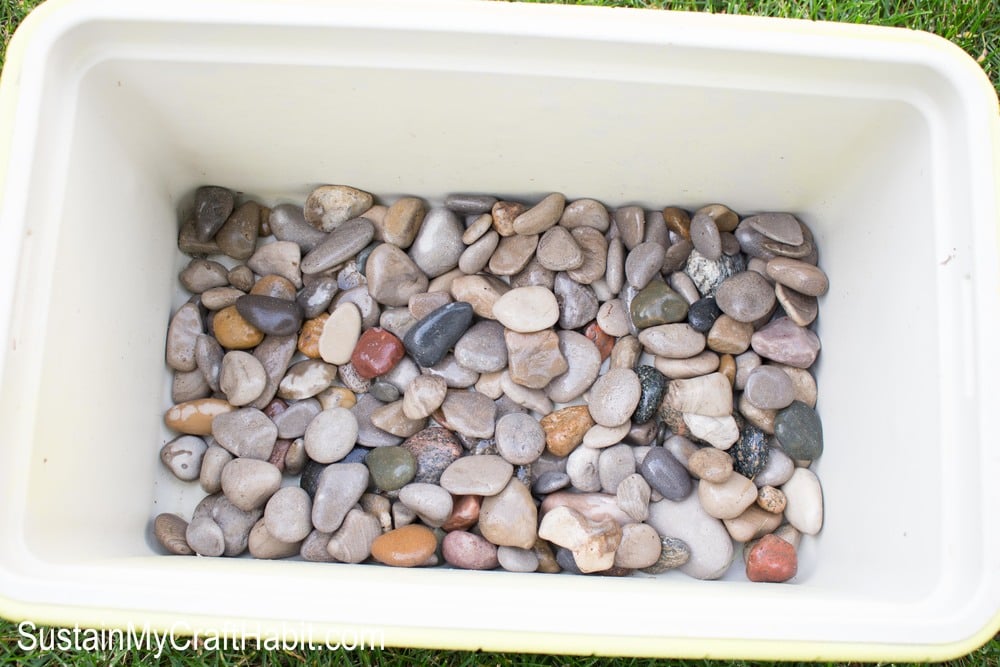 I added a good quality soil with some compost and planted two evenly spaced kale plants: one red plant and one green plant. I watered the newly planted kale and continue to water it throughout the season.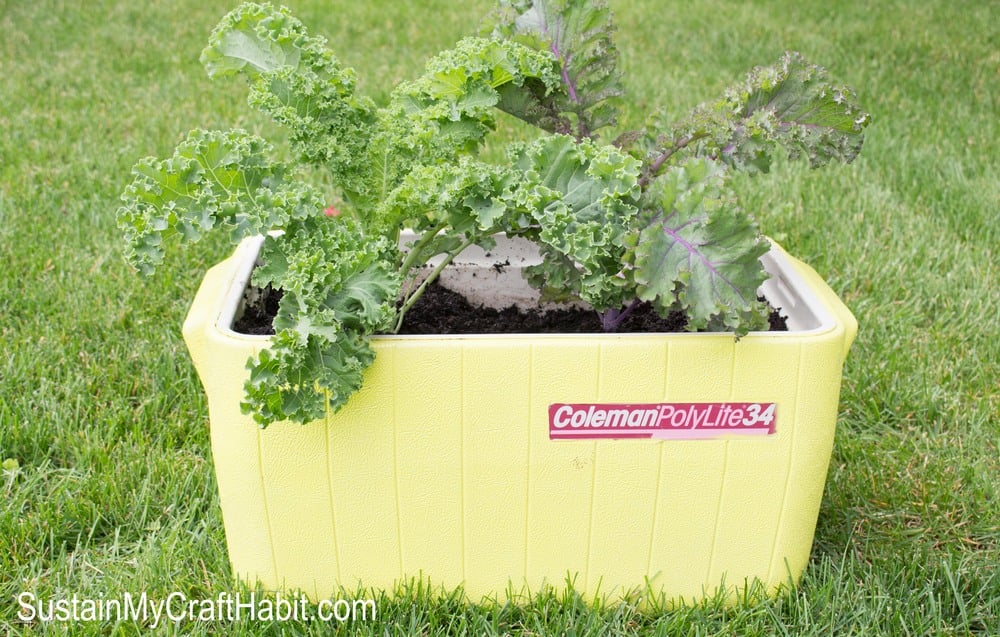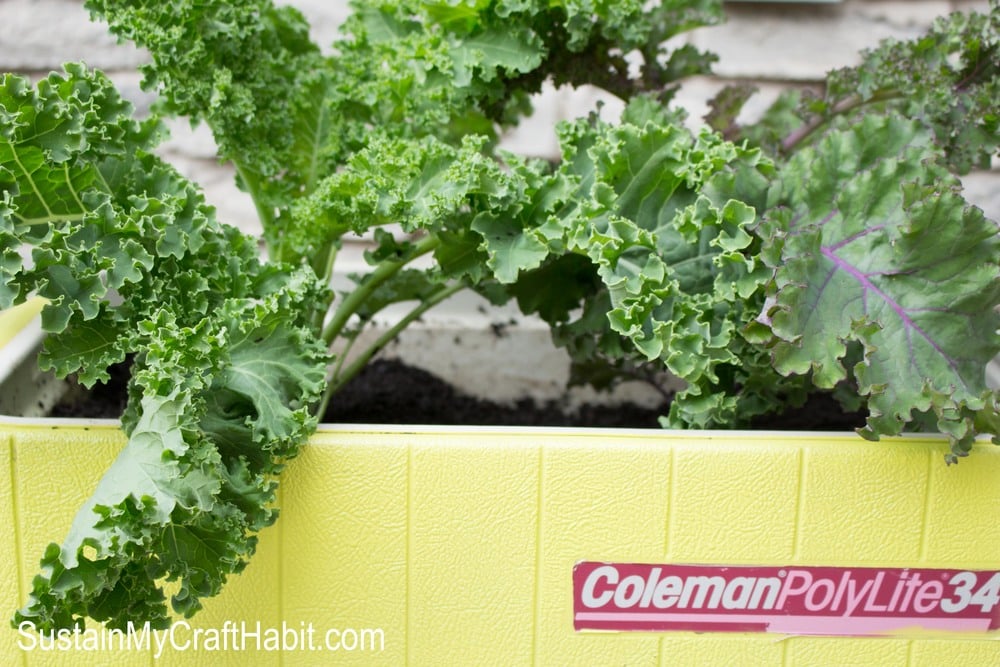 What unused items do you have that can be repurposed into a vegetable planter?
If you would rather buy a planter check out these 10 front porch planters from Amazon.