If you have a coffee-loving man in your life, then you'll love this complete list of coffee-inspired gift giving ideas. Scroll through this round up of 21+ coffee gifts for men that we're sure he'll love!
Disclosure: This post contains affiliate links for your shopping convenience. Should you choose to purchase through them, we will make a small commission at no extra cost to you. You can read our full disclosure here.
Finding the Perfect Coffee Gift
From coffee mugs to gift sets, and coffee grounds to coffee signs, this list is the perfect way to enhance someone's morning coffee. Not matter what kind of coffee lover he is, you will find the ultimate special gift. And no matter the occassion, whether it's for the holiday season, a best friend's birthday or just to show a fellow coffee lover friend that you care, this round up is so much fun!
Get updates on the latest posts and more from Sustain My Craft Habit straight to your inbox by joining our weekly newsletter. We promise to send you only the good stuff!
Start his day off right, by making fresh grounds for the perfect cup of coffee with this manual grinder. Simply add the coffee beans to mke your own ground coffee.
An entire basket full of goodies makes this coffee gift box a great gift idea for just about anybody!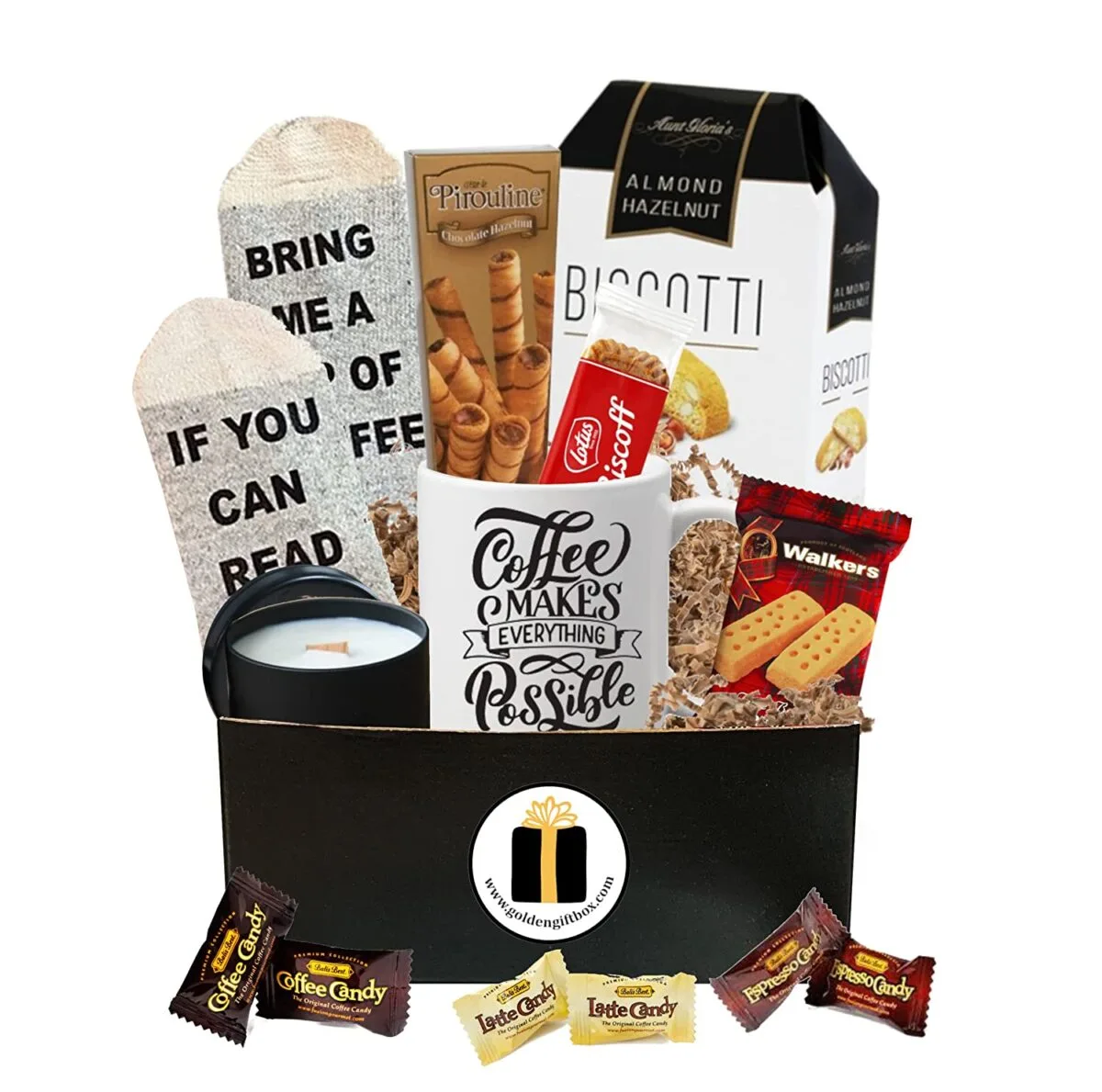 Make the most out of someone's drinking experience with these whiskey infused flavorful grounds.
Create an instant coffee bar station with this sweet and thoughtful gift idea. These coffee accessories are already pre-assembled and ready to go for all special occasions.
If you have caffeine fiends in your life, then this printed coffee-themed t-shirt makes for a clever gift!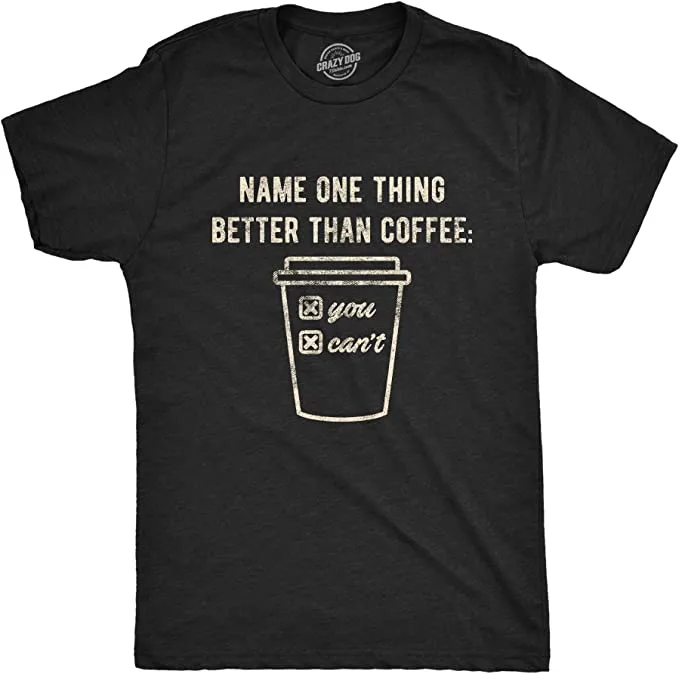 With it's modern and sleek design, this practical mug holder is an ideal gift for coffee drinkers.
Give the gift of a new favourite flavour with these small batches of whole bean coffee gift set. It's a great way to try new flavours before committing to a large purchase.
Skip the coffee shops and make your own delicious brew at home with this brilliant cookbook. This is a great place to start for anyone that enjoy's making their own coffee at home.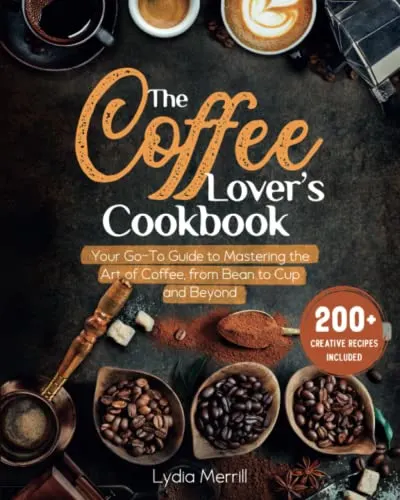 For all types of coffee nerds, this metal coffee sign is not only trendy but educational too!
Who wouldn't love their own personalized coffee accessories? Early mornings just got easier with these stylish milk jugs for use with your next fresh brew.
If you know someone that likes to make a lot of coffee, then this full set of frothers in various sizes is perfect fo rmaking speciality coffee.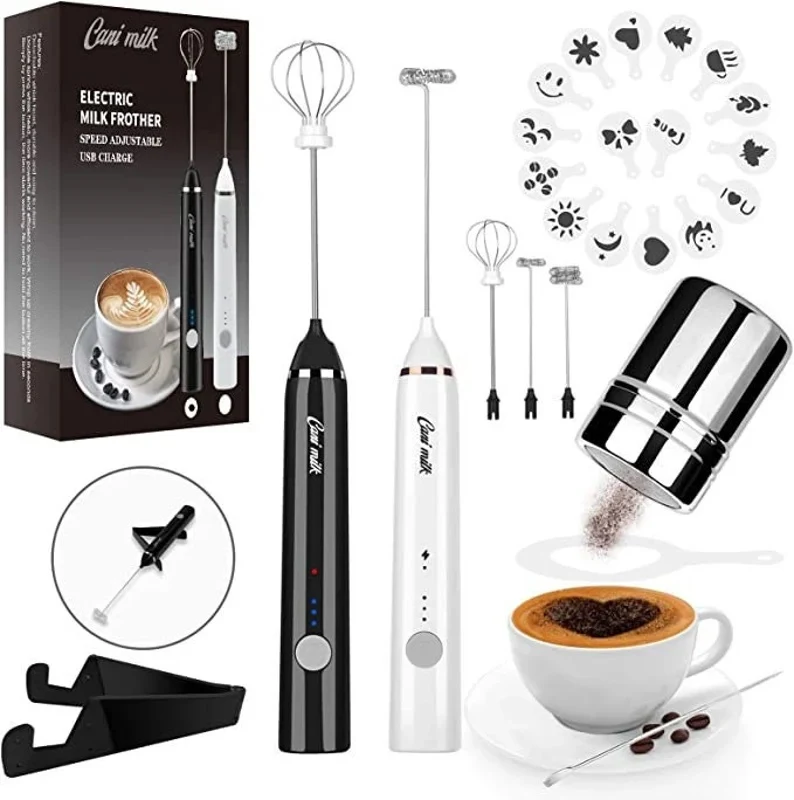 For a unqiue gift idea, for coffee-lovers on the go, then this outdoor camping coffee set is incredible! Simply add hot water and pour it in to your favorite coffee cup.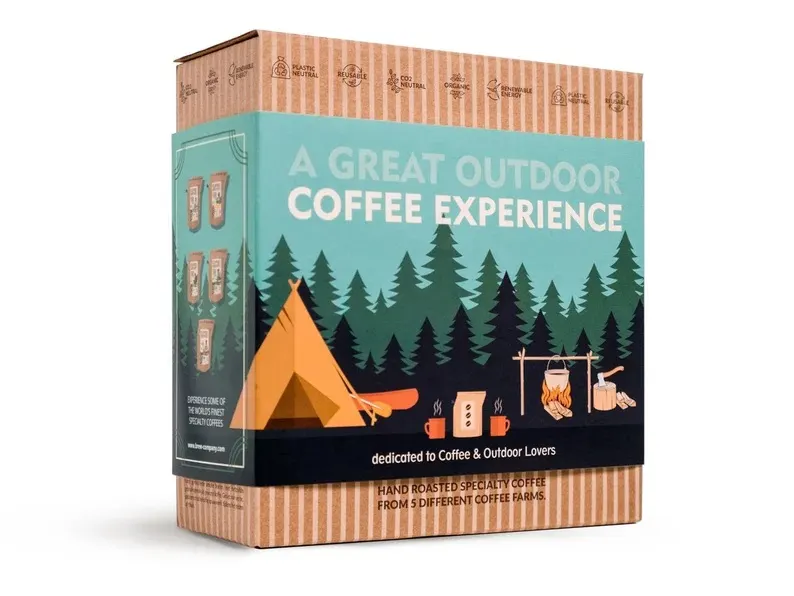 Whether it's hot drinks or iced coffee, coasters are always a good idea. We love that these are made from bamboo wood and personalized!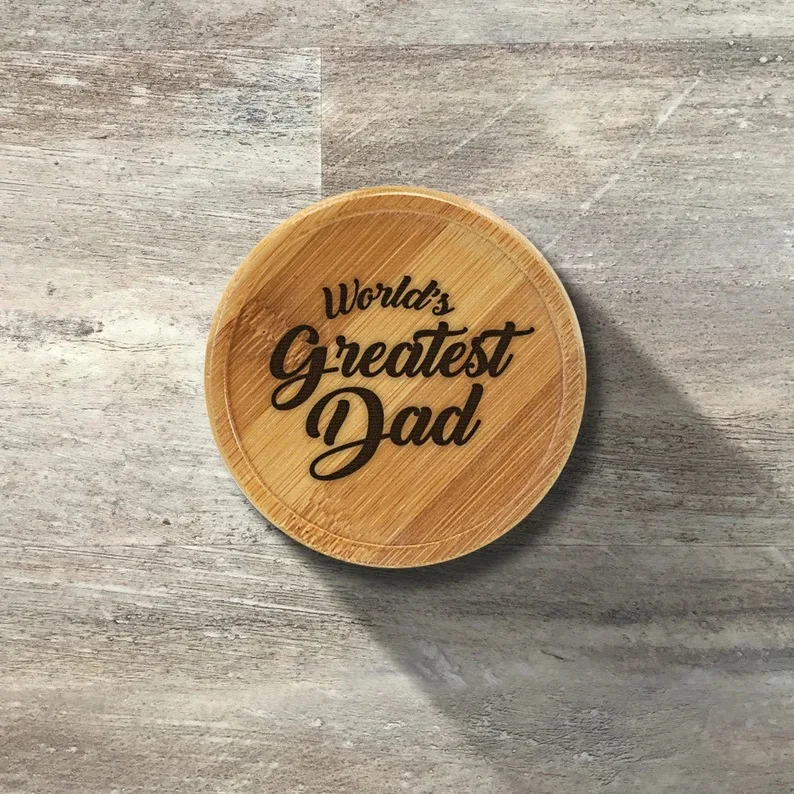 Create the feel of a coffee bar at home with these personalized metal coffeee signs.
Sometimes the best gift for any coffee-lover is a single-serve coffee maker especially when they are the sole coffee drinker in the house!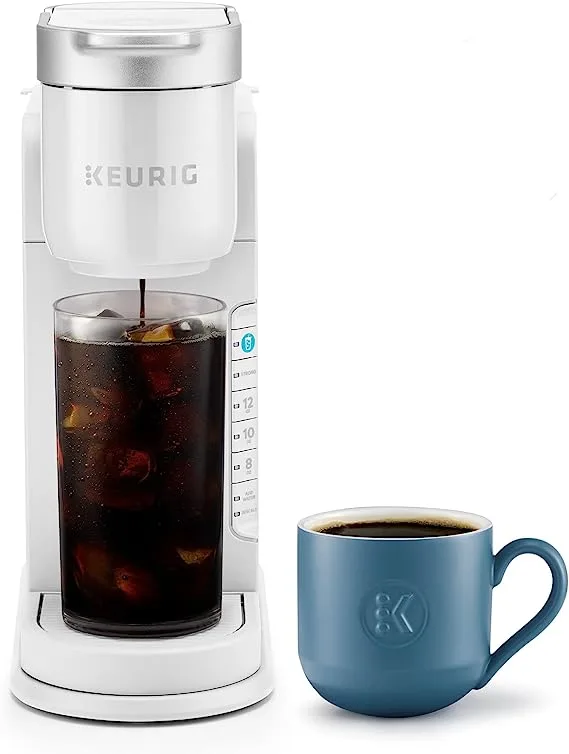 Coffee Mugs and Holders
A wonderful way to serve fresh coffee, these high quality vintage glass coffee mugs make a lasting impression.
Brew pour-over coffee like a pro at home with this stainless steel set.
Now this would make a great coffee gift that's fun and playful and perfect for any kid at heart.
A set of two matching travel mugs to hold someone's favorite beverage on the go!
Whether it's a birthday gift or father's day gift for dad, this sleek tumbler is perfect for all busy dads.
Never be stuck with cold coffee again with this stainless steel electric reusable cup.
You can't go wrong with one of these photo engraved and insulated travel mugs.A perfect gift for any coffee lover.
Comes with it's own charging coaster to keep your coffee hot for as long as you need.
More Gift Giving Ideas Made Easy
Looking tor more gift ideas? Check out our list of 25 of the best craft kits for adults or these 40 warm and cozy finds on Etsy.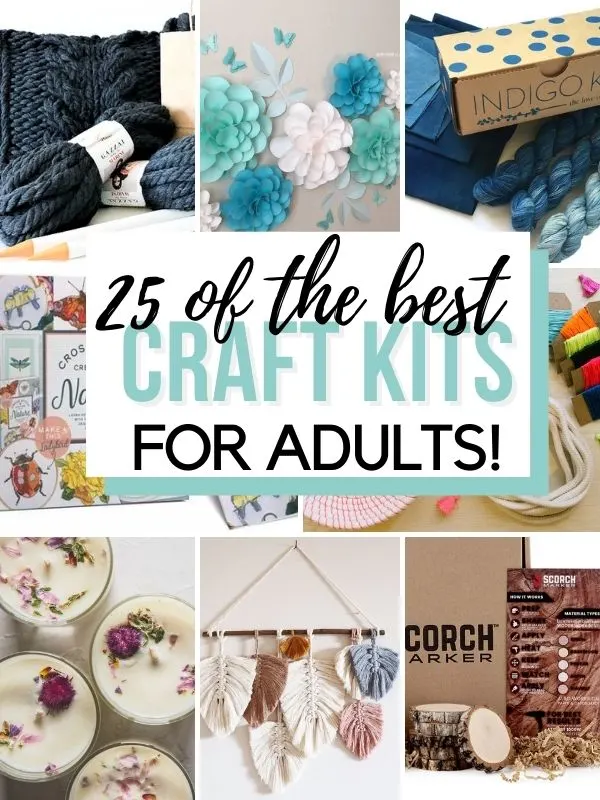 And if you're a crafty type then check out these 5 free SVG coffee quotes to make your own coffee-themed crafts. Want to receive a ton of inspiration and money saving ideas for decorating, gift-giving and crafting? Join HERE!
Like it? Pin it for later!