Looking for some fun rock painting ideas? Turn ordinary stones into adorable little pumpkins. These watercolor-inspired painted rock pumpkins are a fun and versatile fall decor idea: use them as napkin weights, in your fall vignettes or in the garden.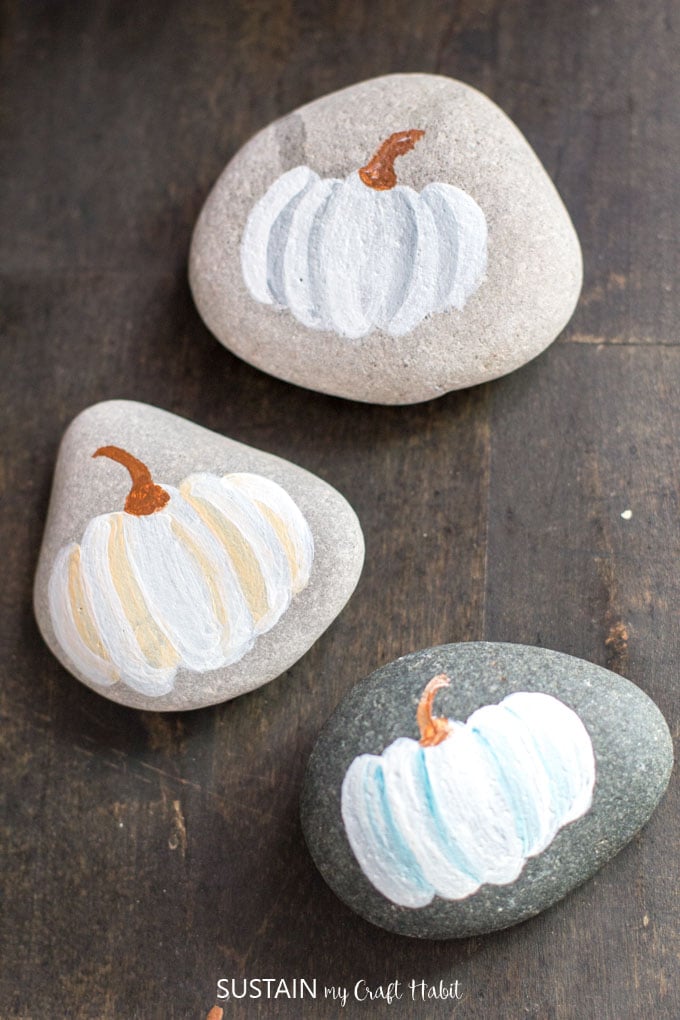 Rock Painting Ideas
We've really enjoyed the rock painting trend and jumped on this past summer. We painted some rock sharks as well as these woodland animals and these friendly critters.
So of course we had to try painting some pumpkins – most beach stones have kind of a pumpkin shape after all! These painted stone pumpkins were actually inspired by some watercolor pumpkins Jane painted. We turned them into lovely free printable Thanksgiving place cards which you can download.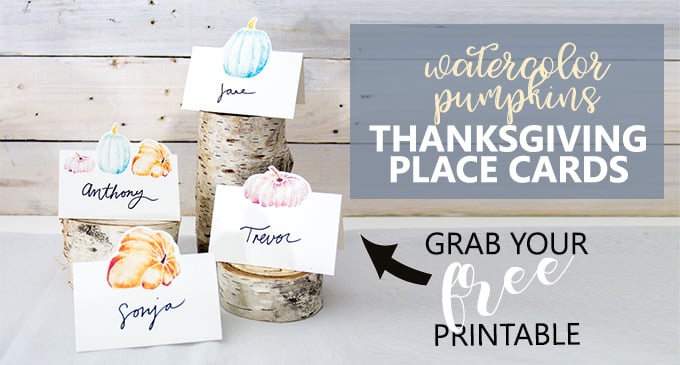 The little watercolor pumpkin rocks are quite easy to paint and only need three colours of paint each. We've used them as napkin weights, clustered them together on a shelf or you can even put them in your garden outdoors. It's just fun trying to paint on a different surface.
Materials Needed for these Painted Pumpkin Rocks:
"This post contains affiliate links for your shopping convenience. You can find our full disclosure here."
For this painted rock idea you'll need:

How to Paint Rock Pumpkins
Here is a quick step-by-step video of the pumpkin rock painting process (say that 3 times fast!). Subscribe to our YouTube channel for nature-inspired DIY, craft and home decor ideas each week. If you'd prefer, visit DecoArt.com for the written rock pumpkins tutorial and additional rock painting ideas.
If you enjoyed this simple Thanksgiving decor idea be sure to check out Sonja's entire Rustic Fall Home Tour for more fall decorating ideas and her woodland-inspired Thanksgiving tablescape. Finally, we've recently painted a set of  super fun Christmas themed rocks!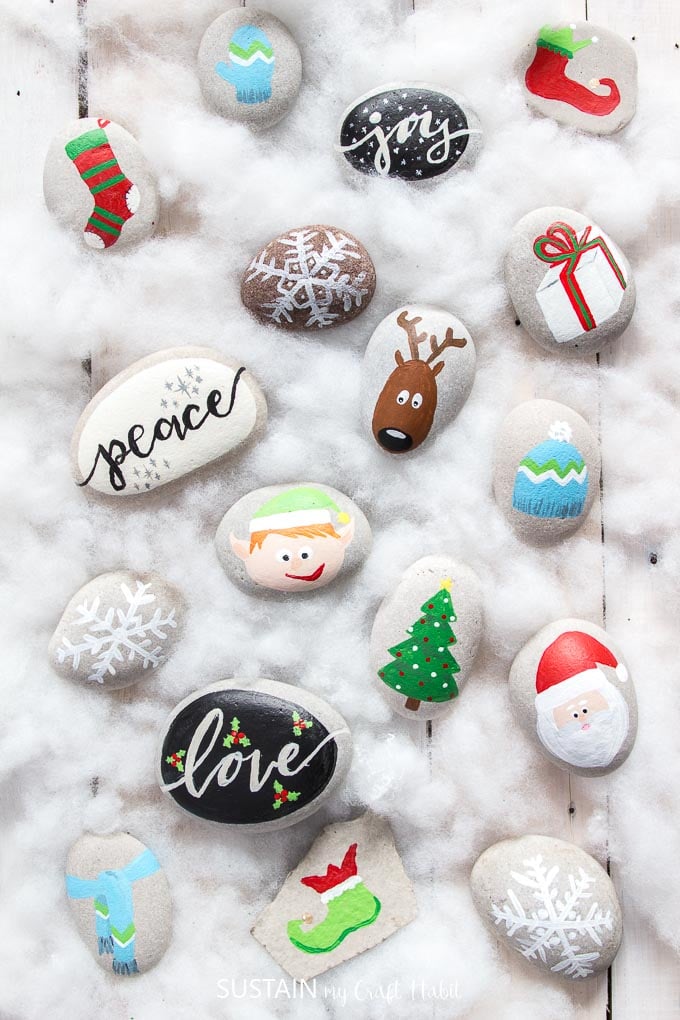 Have you come across any great rock painting ideas?
Like it? Pin it for later!
Rock Painting Ideas: Painted Rock Pumpkins (Video Tutorial)
These painted pumpkin rocks make adorable Thanksgiving decor. Learn how to paint your own with this video tutorial plus other rock painting ideas.
Supplies
rounded rocks with a flat surface for painting
DecoArt Multi-Surface Satin Paint (Deep Turquoise, Cotton Ball and Cocoa Bean for teal pumpkin)
Instructions
Paint an elongated, vertical oval shape along the midline of the stone.
Next, paint elongated, vertical ovals along either side of the first oval.
Repeat this with two more ovals, one on either side of the previous ovals.
Dip the tip of your brush into the Deep Turquoise and blend it with the white. Use this light blue to paint along the outside curves of each oval.
Paint a thin line of Deep Turquoise along the outer edges of the ovals.
Blend over the Cotton Ball areas again.
Add a stem to the top of the pumpkin.