With Easter season approaching, it's time to start thinking about all the fun crafts you can make! One of our absolute favorites are adorable clay pot crafts for Easter. They are perfect for decorating your home for Easter. Also, they make a perfect gift!
Want to receive a ton of inspiration and money saving ideas for decorating, gift-giving and crafting? Join HERE!
Why Choose Clay Pot Crafts for Easter
A great reason to choose clay pot crafts for Easter is because they can be personalized however you'd like. Choose your favorite colors and patterns to make them unique! We turned ours into a bunny and carrot theme using cut pieces if felt, ribbon and holiday-themed colors and then filled them with yummy candy treats.
If your house has a certain theme to it, your clay pots can simply match that theme. If you're making this adorable Easter craft as a gift for a friend, then you can decorate it to be their favorite color. Or you can add something that makes it more personalized for your friend, such as polka dots if that is their favorite or their initials.
There are so many options for this fun Easter craft. Let's start with the materials needed!
Materials Needed
Disclosure: This post contains affiliate links for your shopping convenience. Should you choose to purchase through them, we will make a small commission at no extra cost to you. You can read our full disclosure here.
How to Make an Adorable Clay Pot Crafts for Easter
I shared the tutorial for making these clay pot Easter crafts on a recent Facebook Live which you can catch here.
Make sure to hit the follow button when checking out the live tutorial – we have other fun things coming up on our Facebook page, so you don't want to miss out!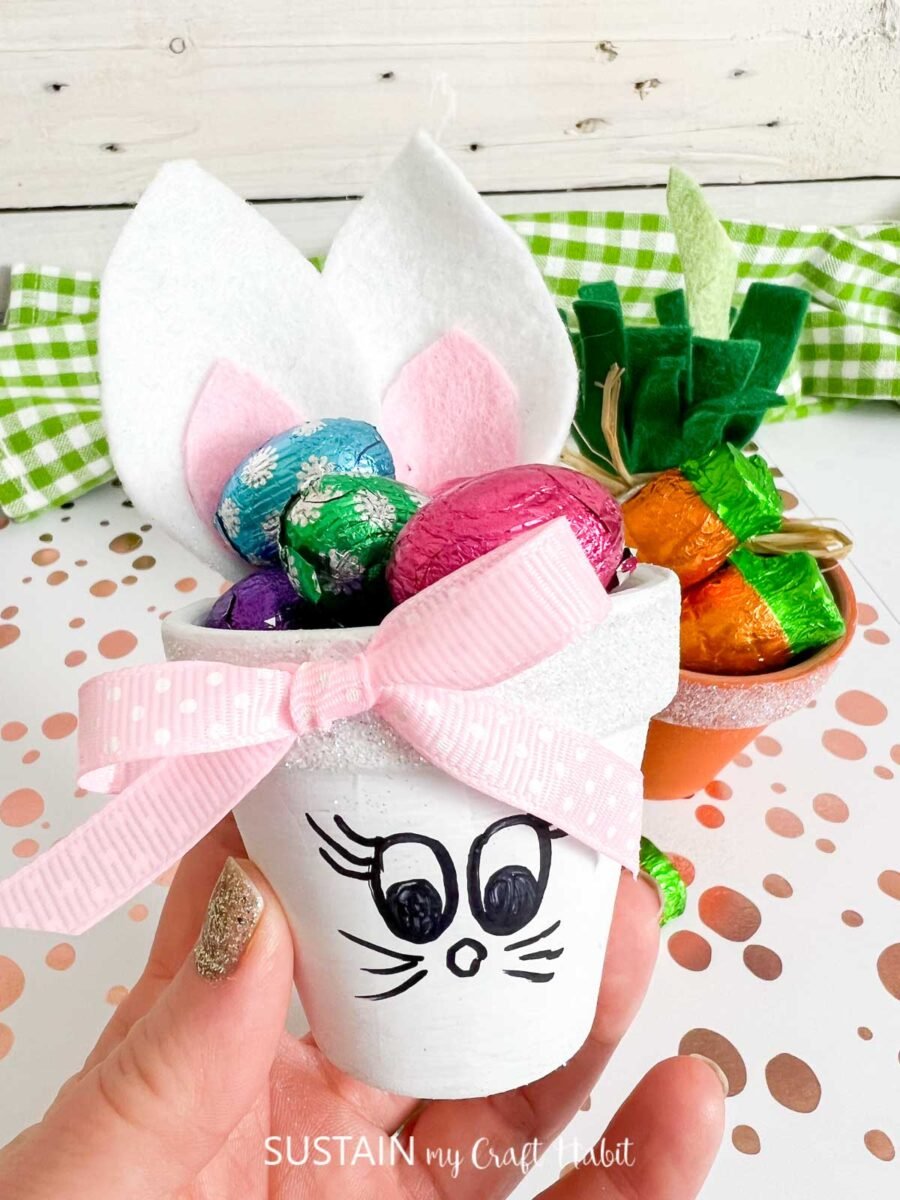 More Adorable Easter Crafts
From bunnies to carrots and everything in between, we can't get enough of adorable Easter crafts! Take a look at these sweet project ideas.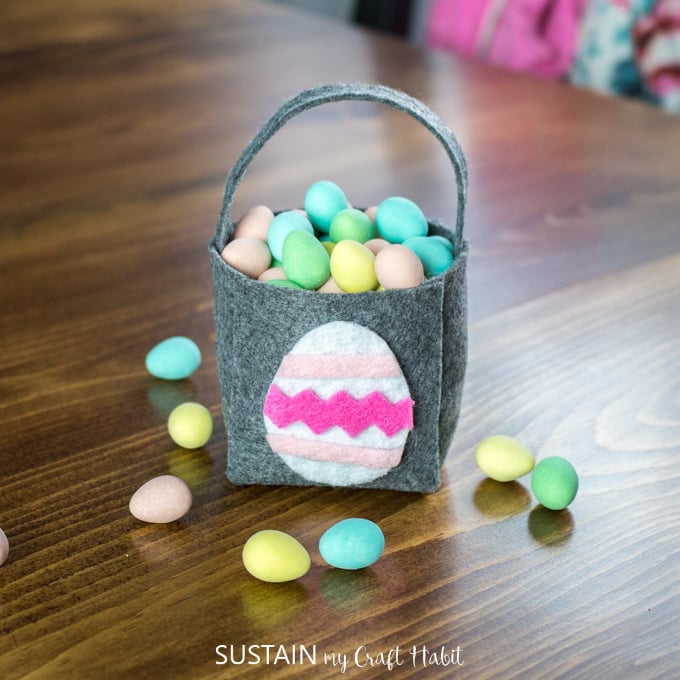 We would love to see how your clay pots for Easter came out! Tag us on Facebook or on Instagram! And thank you so much for stopping by to visit us. Stay in the know on our latest crafts, special offers and freebies by joining our mailing list.
Like it? Pin it for later!