You all likely know my sister Jane and I best from Sustain My Craft Habit, where we share nature-inspired craft ideas, upcycling projects and creative, budget-friendly DIYs. But did you know I'm a fashionista at heart and a sewing enthusiast?
Well the secret is out and today I'm announcing the launch of our latest Etsy shop called Sustain My Sewing Habit where we offer PDF sewing patterns for women, men, children and even pets!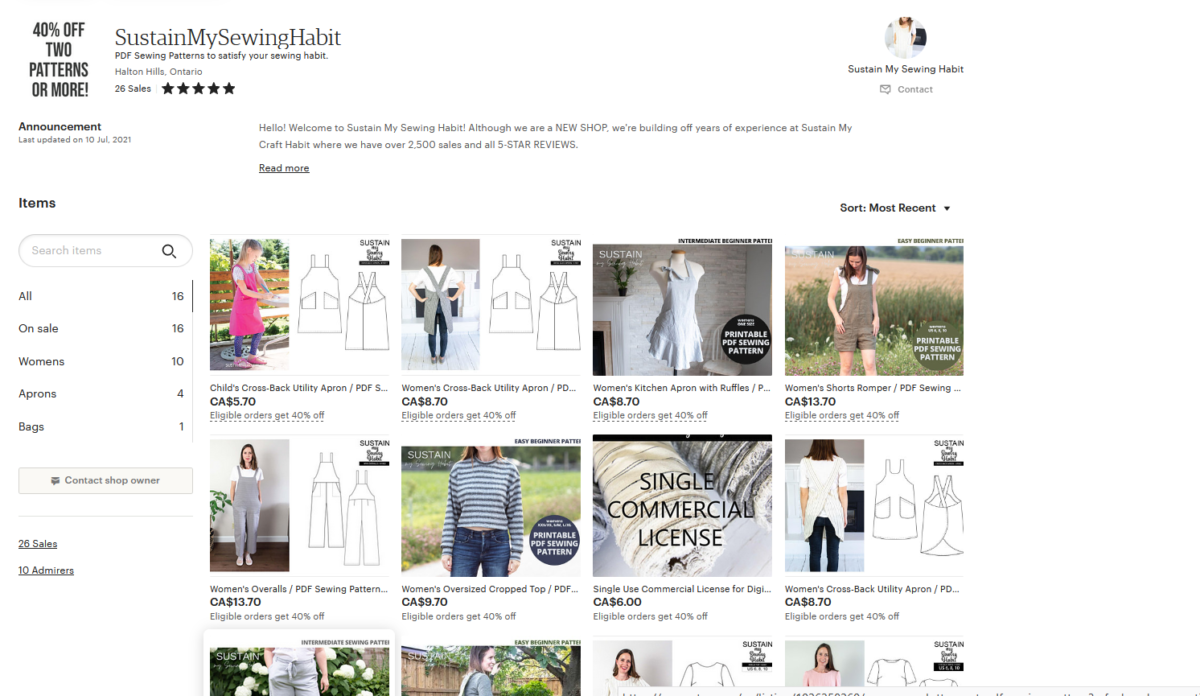 A Little About Me, Sonja
Sewing my own clothes since I was 12 years old, I've always loved the process of making something essentially out of nothing. It amazed me how one flat piece of fabric could be turned into something wearable and beautiful and so I kept at it.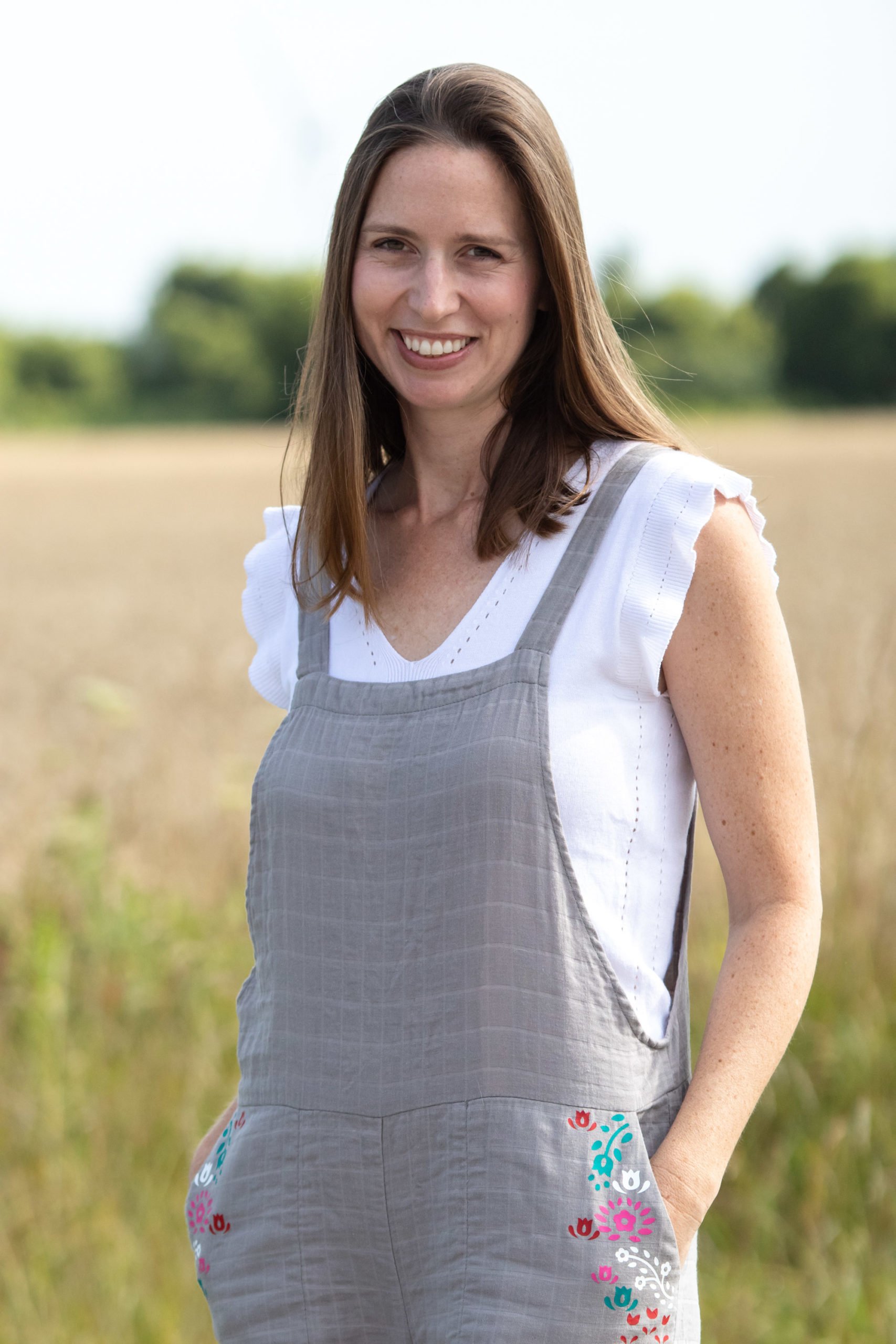 I went on to study fashion and then started my career working in apparel, developing new product lines. My preference has always been the technical aspect of fashion, less about the design and more about the way in which the pieces are made. Answering questions such as "what does the pattern shape look like?", "how can I make the clothes fit and feel better?", "what is the best way to sew the pieces together?" and so on.
Taking all my past apparel knowledge along with my experience running our Sustain My Craft Habit shop and SMCH Stitched shop and applying it to our latest Etsy shop has been a dream that I didn't even know I had.
In the pattern shop, we have a mix of styles from dresses and pants to tops and apron. As we expand, we'll be adding more and more styles for childrenswear, menswear and of course pet patterns.
What's Included in the PDF Sewing Patterns?
Each printable PDF sewing pattern includes these additional details and tools making the sewing experience as straight forward as possible.
Size chart and measurements
List of suggested fabrics to use
Printing tips and instructions
Print layout plan
Fabric layout plan
Step by step sewing tutorial
Tiled Pattern Pages to be printed on 8.5×11 size paper.
How-to videos (will be released soon)
If you love to sew then we are already best friends :).
And if you are new to sewing and finding it a challenge, keep at it! Be sure to check out our sewing patterns in a range of skill levels from easy beginner to advanced sewing.
Looking for Sewing Freebies?
We have plenty of FREE sewing patterns here on the blog as well, take this DIY hammock chair, this DIY knitting needle organizer or this garden apron sewing pattern as just a few examples.
As we continue to grow our Sustain My Sewing Habit shop, we'd love to stay in touch! Sign up to receive latest pattern releases, special offers and our newsletter filled with creative DIY ideas here.
Like it? Pin it for later!