Are you trying to foster a spirit of creativity and makefulness in your child? These fabulous craft kits for kids are sure to spark their imagination!
Not to age myself too much :D, but I remember as a child, before electronic devices and Netflix, having to find ways to be entertained. Reading books and crafting were my activities of choice. I picked up needle-point from my mom quite early, then crochet and then sewing.
These creative pastimes have clearly followed me straight into adulthood and I'm so grateful for it. I still love to explore new hobbies such as these great needle felting ideas. We also have a whole collection of craft kits for adults which I'm still working my way through!
Now, as mom to four little kids, I constantly struggle to keep them off the computers and television. I'm trying to encourage them to be productive with their time and making things is the perfect way to do that.
So I've gone in search of craft kits and activities that my kids would actually love to do. I asked my two youngest girls (5- and 8-years old), my son (11-years old) and 13-year old daughter to give each of the items below a thumbs up or down. It was a fun exercise and neat to see what they approved of versus what I thought they would love. My son's comments were the best though!
In any case, all of these craft kids for kids were generally rated high by my experts and of course they are now clamoring for me to buy them all! I'm actually happy to now have a kid-approved list to come back to for when I need to buy birthday and Christmas gifts for them, their cousins and friends.
20+ Best Craft Kits for Kids
Disclosure: This post contains affiliate links for your shopping convenience. Should you choose to purchase through them, we will make a small commission at no extra cost to you. You can read our full disclosure here.
GIRLS: Five thumbs up
BOY: "Cool."
TEEN: "Awesome."
These paint by numbers kits (you can even order a custom image) are completely beautiful and addictive.
The award-winning Loopdedoo DIY Friendship Bracelet Maker Kit is a great gift for teens and tweens. It encourages creativity and makes it fun to create friendship bracelets in minutes.
GIRLS: "I want that!"
BOY: Shaking head.
TEEN: "Cool"
GIRLS: Two thumbs up
BOY: "I like the knitting but not the purse."
TEEN: "Thumbs up but seems for younger age."
Knitting is such a fabulous skill for anyone to have and this kit, rated for 4-years and up is a great way to start learning the basics.
GIRLS: Two thumbs up
BOY: "Sure."
TEEN: "Yes."
Crochet was one of the first crafts I learned as a tween and I love it to this day. This colorful kit comes with 3 simple projects and is rated for 8-years and up.
GIRLS: Two thumbs up
BOY: Thumbs up
TEEN: "Yes, definitely"
All of the kids liked this kit which comes with a book, paper and the storage box. Origami's such a great way to build fine motor skills and develop the spacial area of the brain.
GIRLS: All thumbs up
BOY: Thumbs down
TEEN: "Sure."
My little ones were all over this one as we've made bath bombs together before and they love using them at bath time. I also appreciate the opportunity to teach them a little about chemistry and how the ingredients combine together.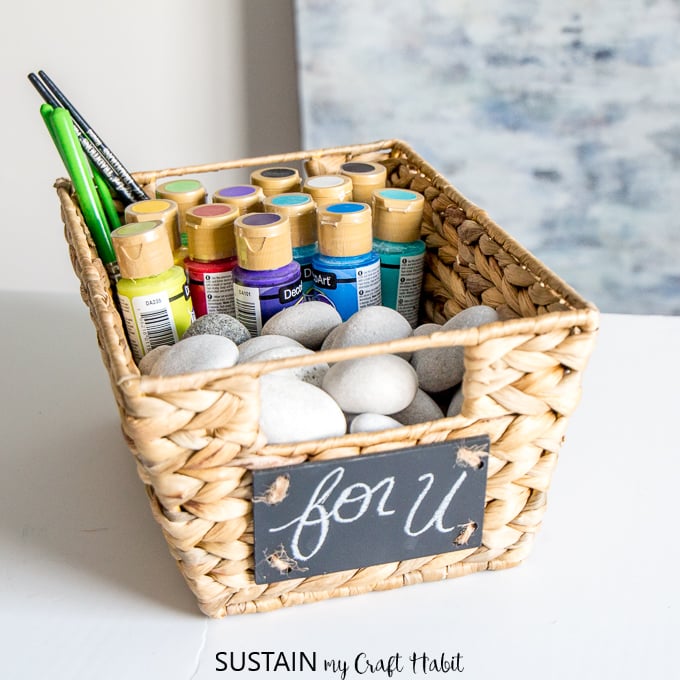 GIRLS: Two thumbs up
BOY: "Sure."
TEEN: "Definitely."
Add some paints, stones and brushes into a basket to make a rock painting kit of your own. Or buy a rock painting kit including books, stickers and embellishments!
GIRLS: "It's fun but not girly enough."
BOY: Thumbs up
TEEN: "OK, sure…"
They all like the idea of a painting kit and thought this craft would be fun. The girls were just interested in something more girly like this unicorn painting kit.
GIRLS: Two thumbs up
BOY: Thumbs down
TEEN: "Yes."
The girls all love this idea and I can totally image the little ones having a fun time playing with this blanket-making kit afterwards. We'll have to get a mermaid one to go along with it!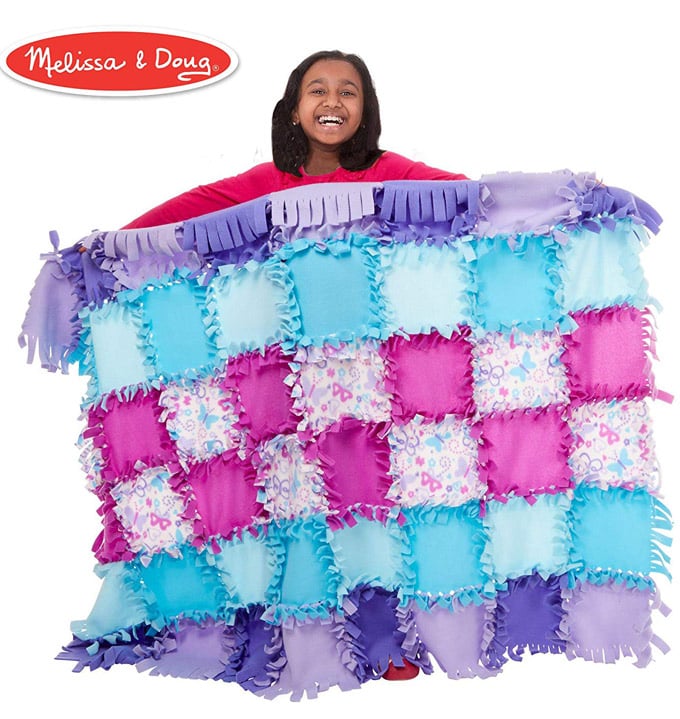 GIRLS: Two thumbs up
BOY: "Sure, but girly."
TEEN:"Sure."
Similar to the shark blanket above, this no-sew craft will keep little hands busy for a while. In the end they'll have made a cozy blanket to snuggle up in!
GIRLS: Thumbs up
BOY: Thumbs up
TEEN: "Yes."
All the kids really liked this fun and happy kit. Who wouldn't? The pieces are adorable – I'd love to make them! I also appreciate that it introduces them to the basics of sewing, another valuable skill to have all through life.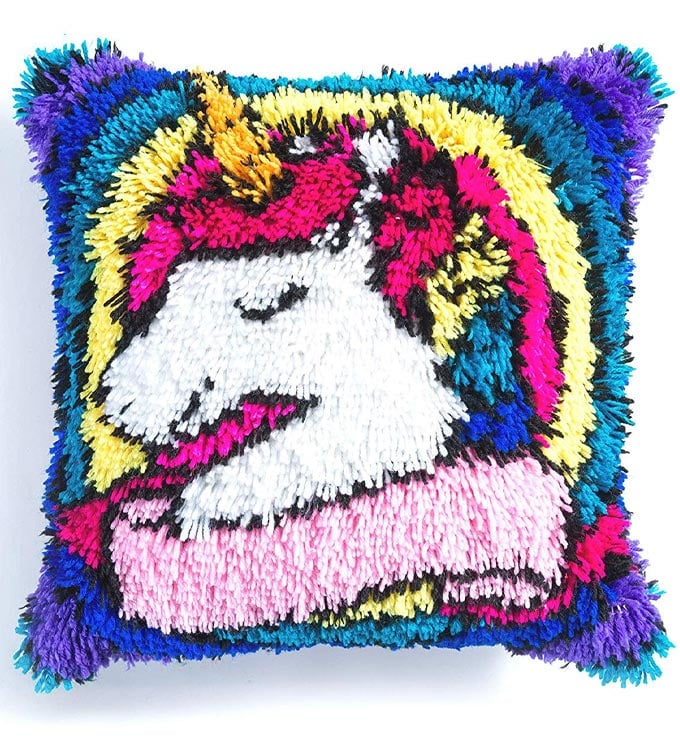 GIRLS: All thumbs up
BOY: "I would if it wasn't a unicorn."
TEEN: "Yes."
I was surprised that my son was interested in this latch hook kit. I think he'd love this Minecraft Creeper latch hook panel to try out.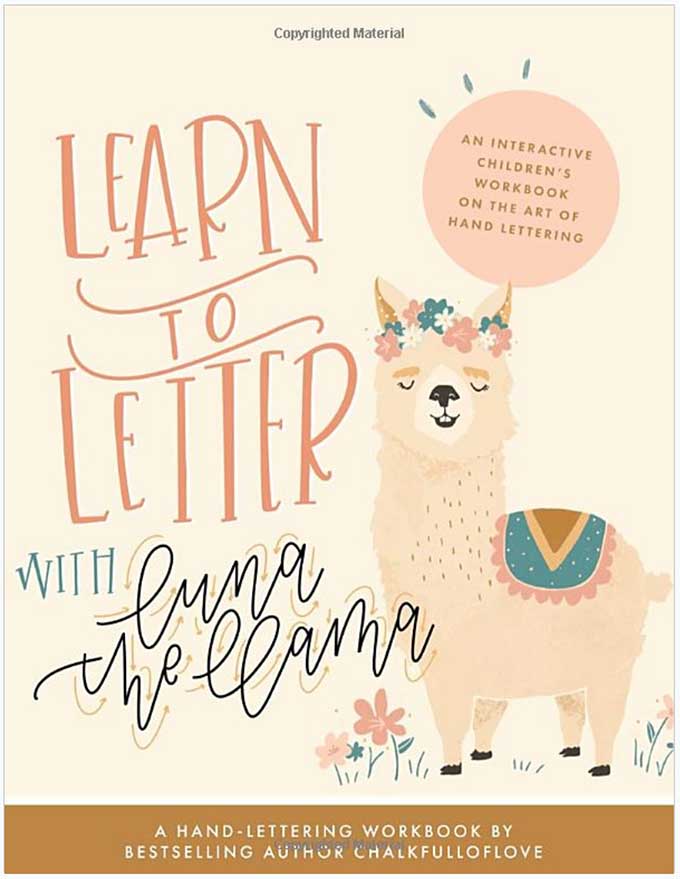 GIRLS: Thumbs up
BOY: "Fancy words and letters? No. That's disgusting. Who reads them?"
TEEN: "3000% yes!"

Pair this great interactive children's workbook with a set of lettering pens and markers for an inspiring DIY craft kit. And yes, reading and writing are not my son's favourite activities LOL.
GIRLS: All Thumbs Up
BOY: Thumbs Down
TEEN: "3 Million percent yes."
My oldest absolutely loved this idea. As she mentioned below it's the idea of growing something that really appeals to her.
GIRLS: "We looooove building blocks."
BOY: Thumbs up.
TEEN: "It's very interesting. Maybe for younger ages?"
My kids love to build structures with stacking blocks and they immediately were drawn to the different shapes and possibilities of the pieces in this kit. There's so many possibilities for what they could create over and over.
GIRLS: All thumbs and toes up!
BOY: "Definitely yes!"
TEEN: "These are always fun."
This gemstone digging kit was a big winner all around! All the kids have had similar kits in the past (fossils, rocks, "dinosaur bones") so immediately wanted this beautifully displayed kit. They then took it further and said they'd make jewelry with the pieces they found.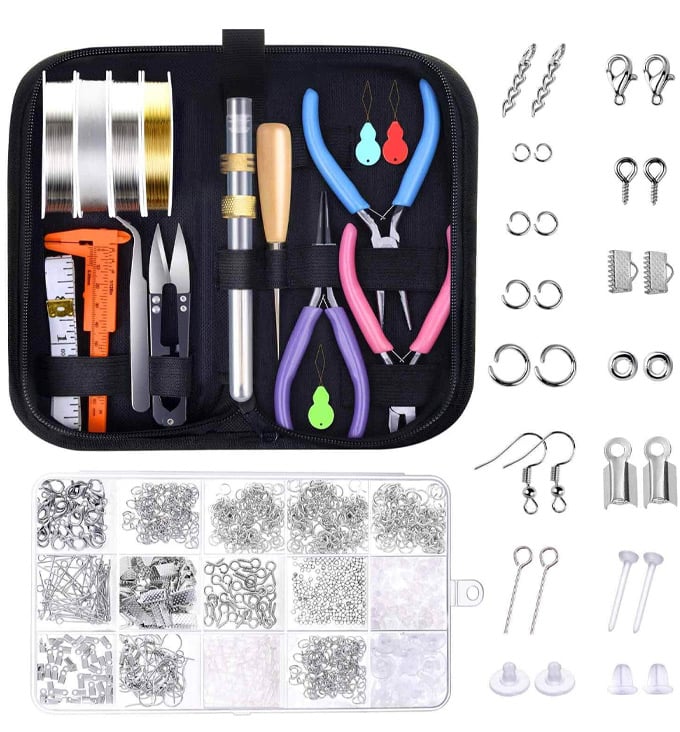 GIRLS: Thumbs up
BOY: "Nope."
TEEN: "Absolutely yes."
This basic jewelry making kit has all the essentials they'd need to make all sorts of jewelry. It's definitely a gift that they'll be able to hold on to and use for many years to come.
GIRLS: Thumbs up
BOY: "No."
TEEN: "Very cute."
Flowers, paints and cute signs, who could say no. Well, my boy could 😀 .
GIRLS: Thumbs up
BOY: Thumbs up
TEEN: "Nah."
The little ones were really intrigued by this solar car kart which surprised me as they tend to choose really bright and colorful objects. This little kit would be really fun to assemble, learn about solar energy and play with! We'd need to get a few so they could race them.
GIRLS: One thumb down, one sideways.
BOY: "Sure."
TEEN: "Yes, that's cute."
I love this idea – like a little scrapbook that they could track their summer vacation adventures for example.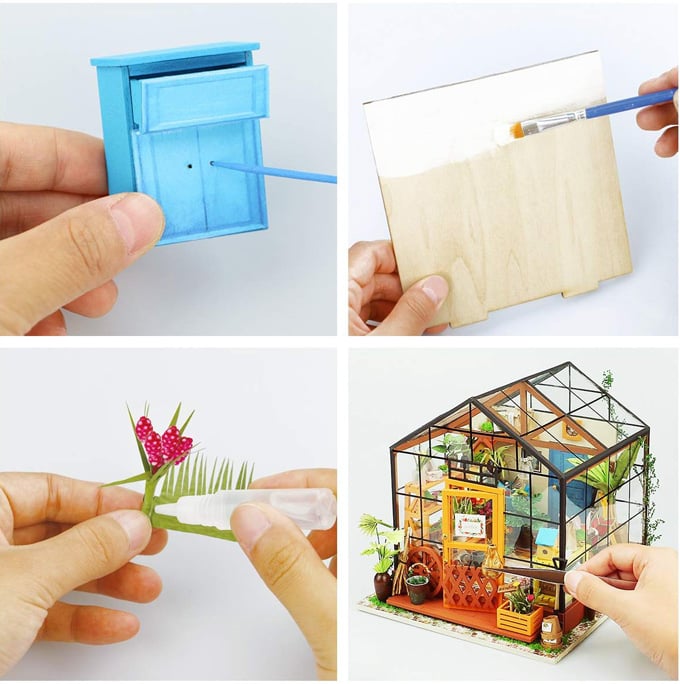 GIRLS: Emphatic "Ya!"
BOY: Thumbs up.
TEEN: "That's really, really cool. Yes!"
All the kids loved this miniature greenhouse kit idea! I do too, it looks absolutely adorable.
GIRLS: Thumbs up
BOY: "We already have a sewing machine."
TEEN: "That's a good idea but depends if you have a passion for sewing."
Again, sewing is one of those essential skills that is amazing for kids to learn. This mini sewing machine is perfect for small, simple beginner sewing projects.
PAPER DOLL CRAFT KIT
GIRLS: One thumb down, one sideways
BOY: "No, I don't play with dolls."
TEEN: "Sure."
This paper doll puppets totally take me back to my childhood! I remember making cardboard dolls and designing clothes for them. While they weren't as enthusiastic about this kit I can totally imagine them loving it once they started to play with it.
TEDDY BEAR PILLOW NEEDLEPOINT
GIRLS: Thumbs up
BOY: "Sure"
TEEN: "Yes, but be careful with the needles."
What an amazign sense of accomplishment the kids would have after making this fun needlepoint throw pillow.
FAIRY GARDEN KIT
GIRLS: Thumbs up
BOY: "Nope, no chance."
TEEN: "Yes, I love this gardening stuff!"
The girls all loved this kit. It would be so fun to put together and watche their plants grow over time.
PENGUIN SEWING KIT
GIRLS: All Thumbs Up
BOY: "Sure, without the bow".
TEEN: "Sure, it's cute."
We all want to make this adorable penguin stuffy to cuddle up with.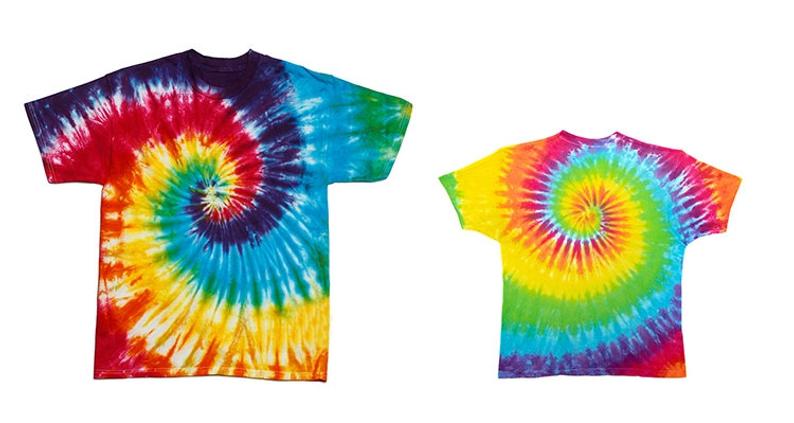 GIRLS: "I love tie-dying. I always wanted to try it."
BOY: "Yes".
TEEN: Thumbs up.
Full of creative possibilities, who wouldn't want to experiment with tie-dye?
There you go, a whole collection of craft kits for kids approved by my little brood. We hope you find something fun for your family here and more importantly something that'll inspire craftiness in your little ones.
Like it? Pin it for later!